Australian rider Lachlan Morton, the 24-year-old member of team Jelly Belly-Maxis, is on top of the world after winning the 2016 Tour of Utah.
Morton, who hails from Port Macquarie in New South Wales, outperformed a stellar field to win the final stage after attacking on the steep, challenging and legendary Empire Pass climb.
Up against riders of the calibre of Andrew Talansky and defending champion Joe Dombrowski, Morton solo'd his way to victory amidst the roar of a huge crowd lining the final climb of the 7-day stage race.
"I've never really gone that deep before," he said after the epic win. Enjoying his second UCI stage race victory of the year, Morton said taking the Tour of Utah was a particularly sweet win.
"I've had a pretty tough few years since the last time I raced well here," he said after the race.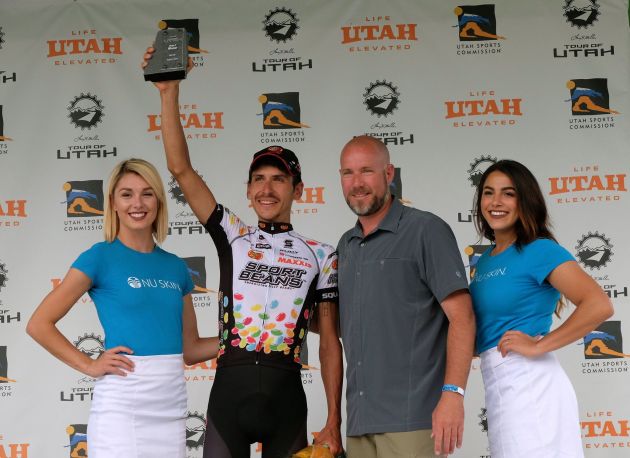 "A lot of changes in my life and to get back to this top step, it's very special and there's a lot of people involved in that. There were a lot of things going through my head. Mainly just all of the people who've continued to support me when things weren't good. It's easy for guys to come out and congratulate you and pat you on the back when you do something good, but when you're down and out, that is when you realize who your friends are. I guess I was thinking about all those people and those tough moments.
Having risen rapidly in WorldTour ranks during 2013, things changed after his 2014 season when he left European racing. Spending time with family back in Australia, riding with his brother Angus and re-calibrating his outlook, it seems time away has done a world of good.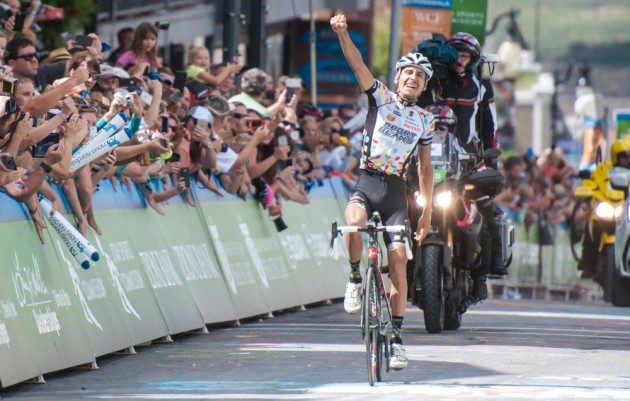 "I think I've learned now not to look too far ahead," he said.
"I think it's important to just take stock from what I've managed to do this season and just even today and just celebrate that and enjoy that."
Tour Of Utah Top-10 overall
1. Lachlan MORTON, JELLY BELLY P/B MAXXIS, in 27:12:49
2. Adrien COSTA, AXEON – HAGENS BERMAN, at 1:09
3. Andrew TALANSKY, CANNONDALE-DRAPAC PRO CYCLING TEAM, at 1:39
4. Darwin ATAPUMA HURTADO, BMC RACING TEAM, at 1:57
5. Rob BRITTON, RALLY CYCLING, at 4:00
6. Joseph ROSSKOPF, BMC RACING TEAM, at 5:59
7. Taylor EISENHART, BMC RACING TEAM, at 6:52
8. Joseph DOMBROWSKI, CANNONDALE-DRAPAC PRO CYCLING TEAM, at 7:16
9. Robbie SQUIRE, HOLOWESKO / CITADEL P/B HINCAPIE SPORTSWEAR, at 8:38
10. Laurent DIDIER, TREK – SEGAFREDO, at 8:38