Specialized have revealed images and details of their 2017 range and, as you can see, are presenting a stunning range of machines to cater for an ever demanding and spoilt for choice market.
Allez & Allez Sprint
Starting with the Allez range, Specialize are confidently demonstrating the capabilities of aluminium, from 'Win Tunnel-tuned' and ultra-stiff race rockets to fully capable all-rounders that serve as the perfect introduction to road riding.
Not forgoing decades of experience with alloy, Specialized engineers have continued to develop innovative welding and hydroforming techniques that lead to the perfect ideal balance of responsiveness, comfort, and handling.
Recommended pricing of the Allez Range –
ALLEZ JR 650C $1,000 – ALLEZ E5 SPORT $1,300
ALLEZ DSW SL SPRINT LTD FRAMESET $1,500
ALLEZ DSW SL SPRINT COMP $2,300 – ALLEZ DSW SL SPRINT EXPERT $2,800
Venge Disc
When the first Venge was launched it changed aerodynamics. For 2017 the company has designed a complete speed system with nearly every single piece redesigned from the ground up.
Specialized say that every facet was examined, the result being a bike with supreme braking and a 45-second advantage, compared to the Tarmac, over 40km.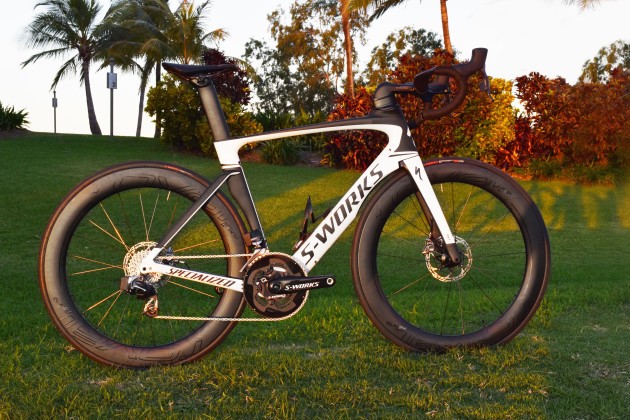 With every tube, trailing edge, and design cue made for speed, the 2017 releases are 'Rider-First Engineered' to ensure every frame size experiences uniform performance. As a result of this, front-end stiffness was increased by 30% over the Tarmac.
As one of the first elements to hit the wind, engineers realised that most stem & bar offerings cause too much aerodynamic drag. To achieve the best solution, while also interfacing with the frame, designers found a negative 17-degree stem was the best option.
According to Specialized, most riders lack the flexibility to ride in such an aggressive position so they designed the Aerofly bars with a positive rise that replicates your most efficient position.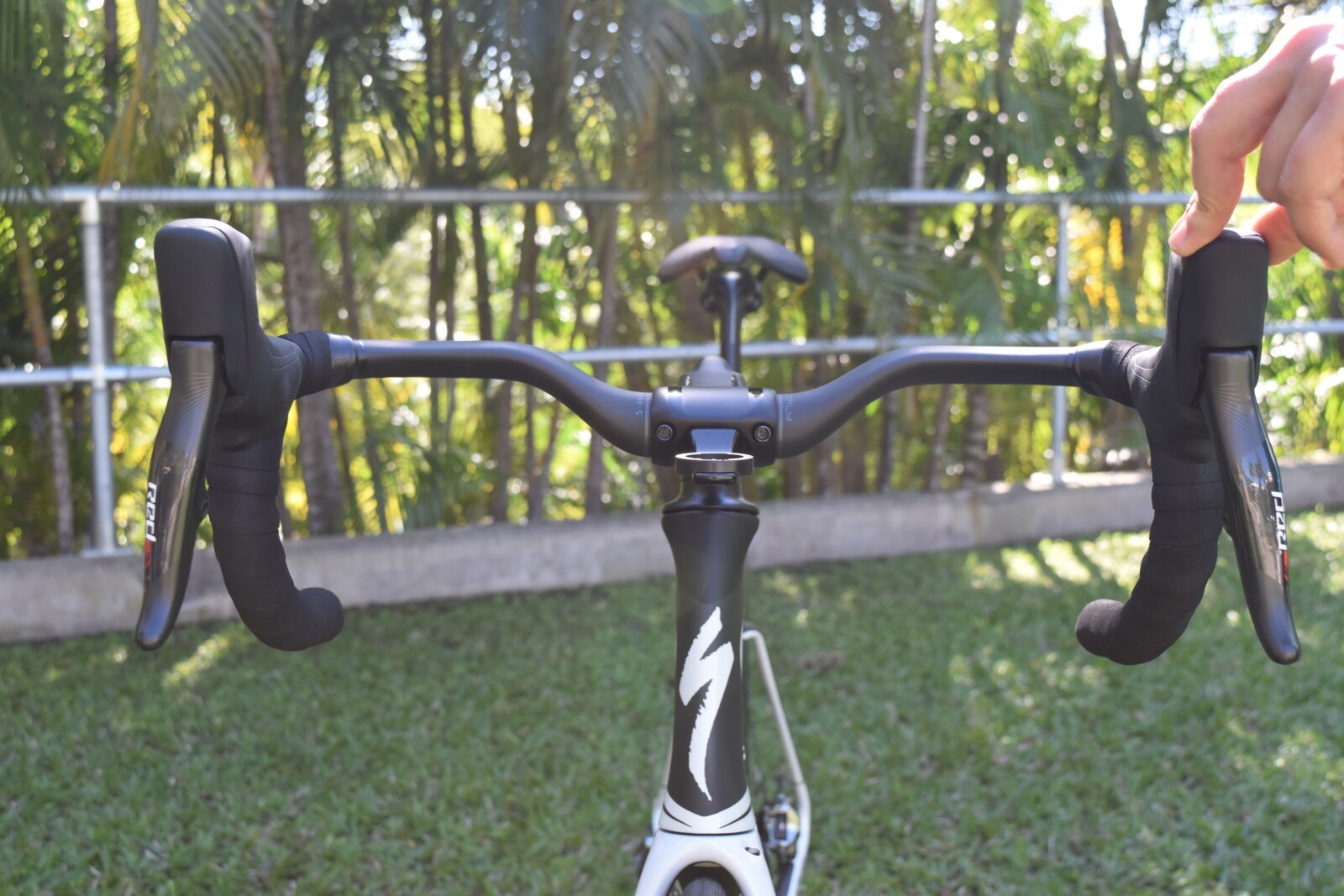 This resulted in a bike that has next-to-no visible cables. Of course, this disc iteration changes the game with undeniable stopping power without any penalty to the aerodynamic profile, so you get powerful braking without any sacrifice.
Then there's the future-proof SRAM eTap wireless build kit and CLX 64 wheels that amplify the performance of this race rig. So when it comes to sprinting to the line, this Venge refuses to be outdone.
Recommended retail prices –
VENGE ELITE $3,500 – VENGE EXPERT DISC VIAS $6,400
S-WORKS VENGE DISC VIAS FRAMESET $6,000
S-WORKS VENGE DISC VIAS ETAP $13,500