Though a ride, not a race, Sunday's Bowral Classic brought the best out of many riders – the closed roads and safe surrounds aiding confidence and allowing riders to push their personal limits.
One group of riders to set a searing pace and ride the best overall time was Team BMC. No, not Richie Porte and his posse, but the 'Beer Mates and Cycling' Team from Sydney.
Having won the prestigious 'Bobbo East' King of the Mountain at the Bobbin Head Classic in March this year, the team trained hard for months for the Bowral Classic. Their dedication paid off on Sunday with the close group of mates securing the top overall team ranking, the team KOM at Kangaloon Hill, and the Echape Sprint.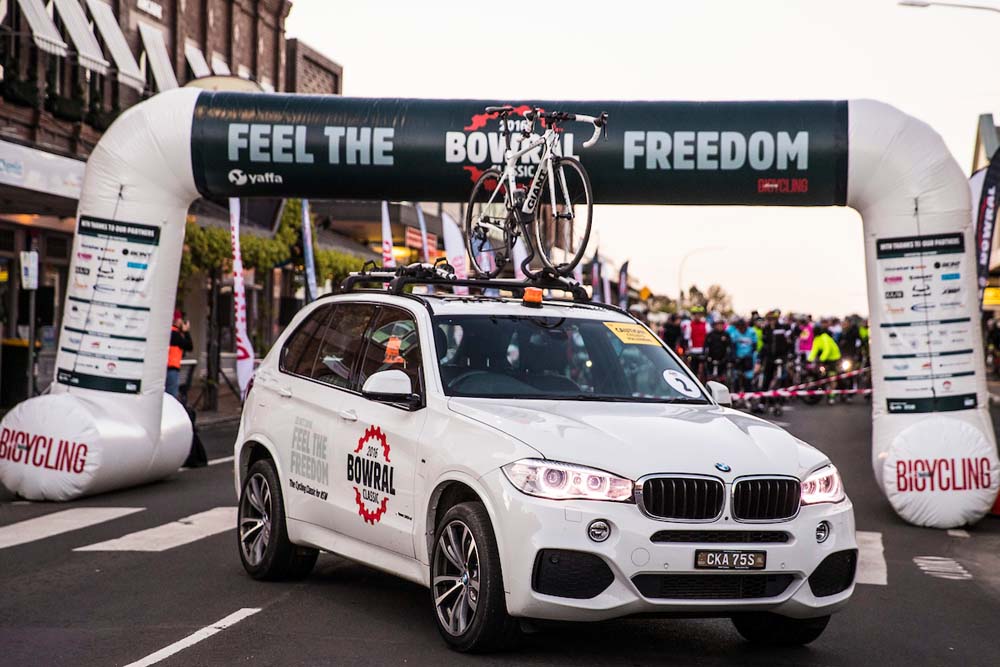 Speaking to Bicycling Australia, Team Captain Ged Finegan said Team BMC is made up of mums and dads who live on Sydney's North Shore and Northern Beaches.
"We all have busy regimes," he said. "During the week we get out 2-3 mornings, early, before work with the aim to get home before 7:30am – after coffee. On weekends we work around our kids sporting schedules which means early morning rides again. There is a lot of juggling of schedules but most of us get in 6 – 8+ hours of riding …. some are a little more fanatic."
"You really do need to set goals to train for or the early morning starts get the better of you – the Bowral Classic was definitely an event we used as motivation to train."
With the team getting out to ride together most weeks of the year, members increased their weekend riding distance 6 weeks out from the event.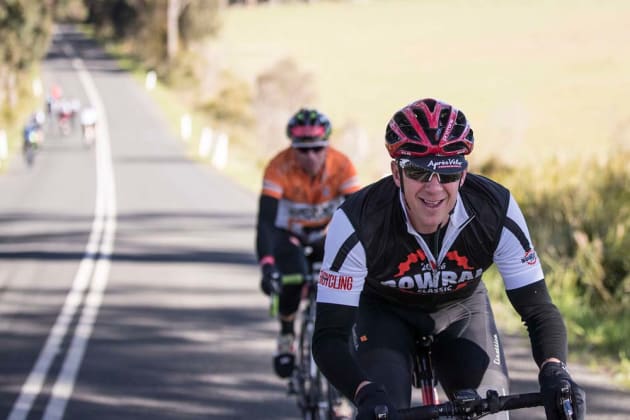 Ged said the event's 160km 'Maxi Classic' offered a fantastic course, well-suited for the all-round rider. With a fast start – only to be met with some hills that appeared on the map to be not to challenging, he said it was critical to save some fuel for the final 40km.
"The KOM was a tough hill to face at the 110km mark," he said. "But it's great to have that challenge – in retrospect. I really like having the KOM at that point in the race … at the time I didn't."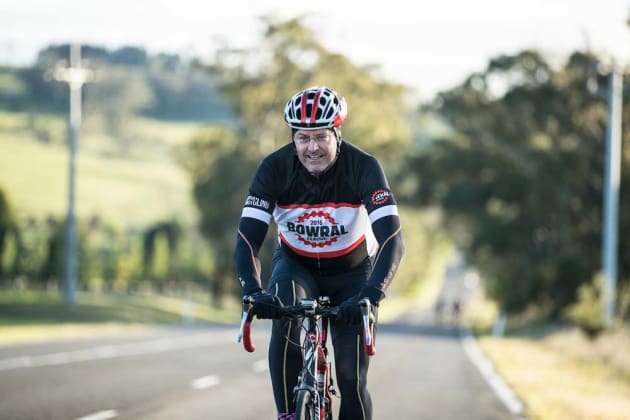 The next goal for Team BMC is a charity ride in early 2017. A regular event for the group, it allows them to raise funds for a worthy cause while also pushing one and other to their limits.
"It's a feel-good event with some friendly rivalry, great cycling and lot's of social fun," said Ged.
"On behalf of Team BMC, I can honestly say that we can't wait to get back to Bowral for next year's classic – it is now locked into our annual list of events."