Bicycling Australia journalist Karen Forman trials PREPD – a unique hydration enhancer that's generating a lot of interest at home and abroad.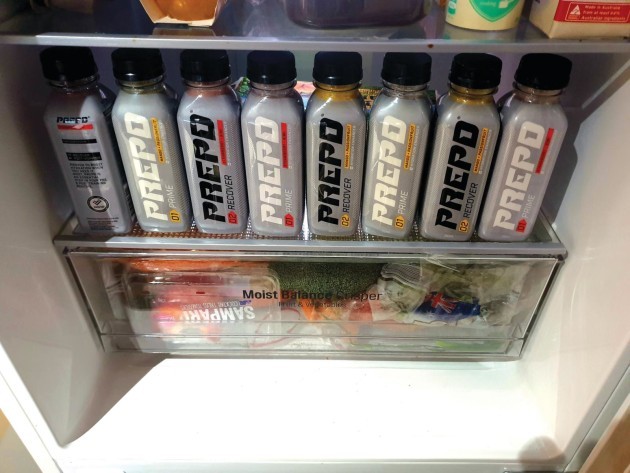 Bike riders love 'new' – 
new bikes, new kit and new products. But sometimes we find a product that we like, that works for us, and we don't really want to change things up, especially when it comes to personal aspects such as hydration.
Asked to review another new hydration product not so long after I spent a month drinking a brand that I liked enough to take it to France on a recent trip for Bicycling Australia, I wondered…really? Can there be anything better than this? What could be different about PREPD?
Then I spent some time chatting with Nathan Hocking and his team and learnt a thing or two about this new product. Namely, it isn't a hydration drink, but actually a hydration enhancer.
So that idea is very new. 
It meant I didn't have to quit drinking the product I had decided was 'my' hydration drink. I could still have it, but add PREPD to my before and after exercise regime.
The theory was that PREPD, which tastes like a very nice fruit smoothie (the mango and passionfruit Prime is taken six to 12 hours before training or racing while the equally as flavoursome strawberry and kiwi Recover is taken straight afterwards) works with other forms of hydration in my body (including water), enhancing their absorption.
…The key difference we continue to see with pro cyclists using PREPD is less reduction in post-exercise weight through better hydration…
And as most riders know, with better hydration, an athlete can minimise dehydration, sustain training/racing efforts, recover better and reduce the risk of heat stroke on super-hot summer days.
With that information, I was keen to try some for myself and even hauled the road bike out of storage after a snowy winter to get out there, sweat a bit in the spring sunshine, and see if it worked.
A Major Advance
Until recently, we have not seen any substantial advances in hydration technology since sports drinks were invented. PREPD professes to change this by significantly increasing the absorption of all fluids consumed by athletes.
Backed by 20-plus years of research and testing through Flinders and Yale Universities, PREPD, as mentioned above consumed pre- and post-exercise, has been proven to boost the absorption of leading sports drinks and water.
Interestingly, the Prime is taken a minimum of six hours before you clip in and with its smoothie-like texture, minimal sugar and a pleasant flavour, isn't bad as a night cap the night before a morning ride.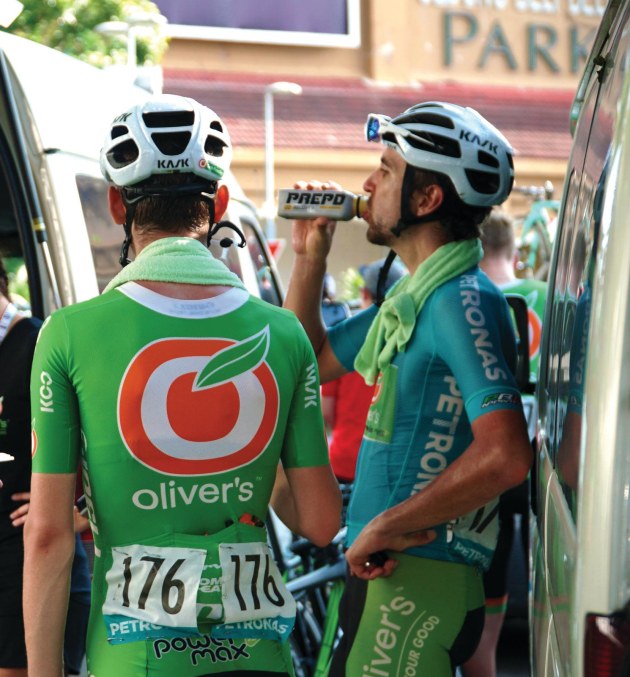 So how does it work? Why is it so different?
The team at PREPD explained they use patent-pending resistant starch formulations; this specific resistance starch has been proven through research to enhance fluid and electrolyte absorption in the gut. As many of us have experienced, often most inconveniently while trying to do a PB in a race or sportif, when dehydration sets in it is extremely difficult to rehydrate fast enough to avoid performance deterioration.
Nathan from PREPD said the crippling sensation of fatigue towards the end of a long training session or in competition is caused as much by dehydration as from depletion of fuel stores as is commonly to blame.
Clinical Study
A recent hydration clinical trial of elite AFL players published in the Journal of the International Society of Sports Nutrition acknowledged that fluid deficits exceeding as little as 1.6% could lead to physical and cognitive impairment in athletes.
It found that sport drinks used by athletes were often hyperosmolar; this was known to be suboptimal for rehydration as it did not utilise the absorptive capacity of the large intestine which could be enhanced by fermentative production of short chain fatty acids (SCFA) from substrates such as resistant starch – as utilised by PREPD.
The primary outcome markers of hydration were hematocrit (the ratio of the volume of red blood cells to the total volume 
of blood) and body weight.
Across three time-points, hematocrit was significantly lower and body weight significantly higher in sports drinks compared to maize starch.
The study's conclusion was that the combination of the significantly lower hematocrit and increased body weight in the maize starch group represented better hydration not only at the end of training as well as following a recovery period but also at its commencement. "The magnitude of the benefit seems sufficient to have an impact on performance and further 
studies to test this possibility 
are now indicated."
There is strong research to back up PREPD's claim of enhanced hydration along with a growing number of athletes using PREPD and experiencing improved hydration and performance benefits.
Riding (and a bit of spring snow skiing) with PREPD for just a week, I wasn't able to test my hematocrit and didn't weigh myself, but I found that I didn't feel as thirsty/obviously dehydrated as I usually do, particularly on the mountain. I am keen to try it again in the hot summer months when I spend hours coaching junior and master's riders at mostly club level.
WorldTour Tested
Kevin Poulton is head coach UCI WorldTour Team Katusha Alpecin and has had long-term experience and is a strong advocate of using PREPD. With 20 years of coaching experience, victories in Paris-Roubaix 2016, Grand Tour stage wins, World Tour Classics and many podium places at World Tour level, Kevin understands the planning, science and training required to win the biggest cycling races.
He was first introduced to PREPD at a pre-Vuelta training camp in Andorra during the height of summer last year, conducted his own research and knew what the supposed benefits were.
"I wanted to trial PREPD without giving away what 
we were looking for from 
the product," he said. "To my amazement, everything PREPD expected the athlete to experience with the product, he was conveying the same messages back to me. Most notably, he was strong in the final hour of training. I was monitoring pre- and post-exercise weight and I was very pleased with the minimal amount of fluid loss experienced despite the high temperatures.
"PREPD complimented our existing hydration strategy. 
For the athlete, implementing the use of PREPD pre- and post-training into the daily hydration strategy was seamless.
"The key difference we continue to see with pro cyclists using PREPD is less reduction in post-exercise weight through better hydration. This reduced fluid loss is resulting in a stronger performance by the athlete especially in the later stages of racing."
Another fan of PREPD is Australian rider Gina Ricardo, who rides for the Sydney Uni-Staminade Women's Cycling Team.
"I first trialled PREPD in training in January 2017 and then continued using it throughout UCI road racing events in the heat of summer," she says. "I have to say that I truly believe in the product – my performance felt great after drinking Prime and I didn't experience any cramping at all throughout the January racing calendar despite some really tough and hot conditions.""
PREPD comes as a bottled drink and the recommended retail price for 350ml is $7.50. Riders can order a starter pack online, 2 x Prime & 2 x Recover for $26 including freight. It is also available through a growing number of cycle and sports retailers.
More details at www.prepdhydration.com.au