He steered the Santos Tour Down Under since the very beginning. But Mike Turtur officially handed over the reins at the end of 2020 edition, as he discussed with Peter Maniaty.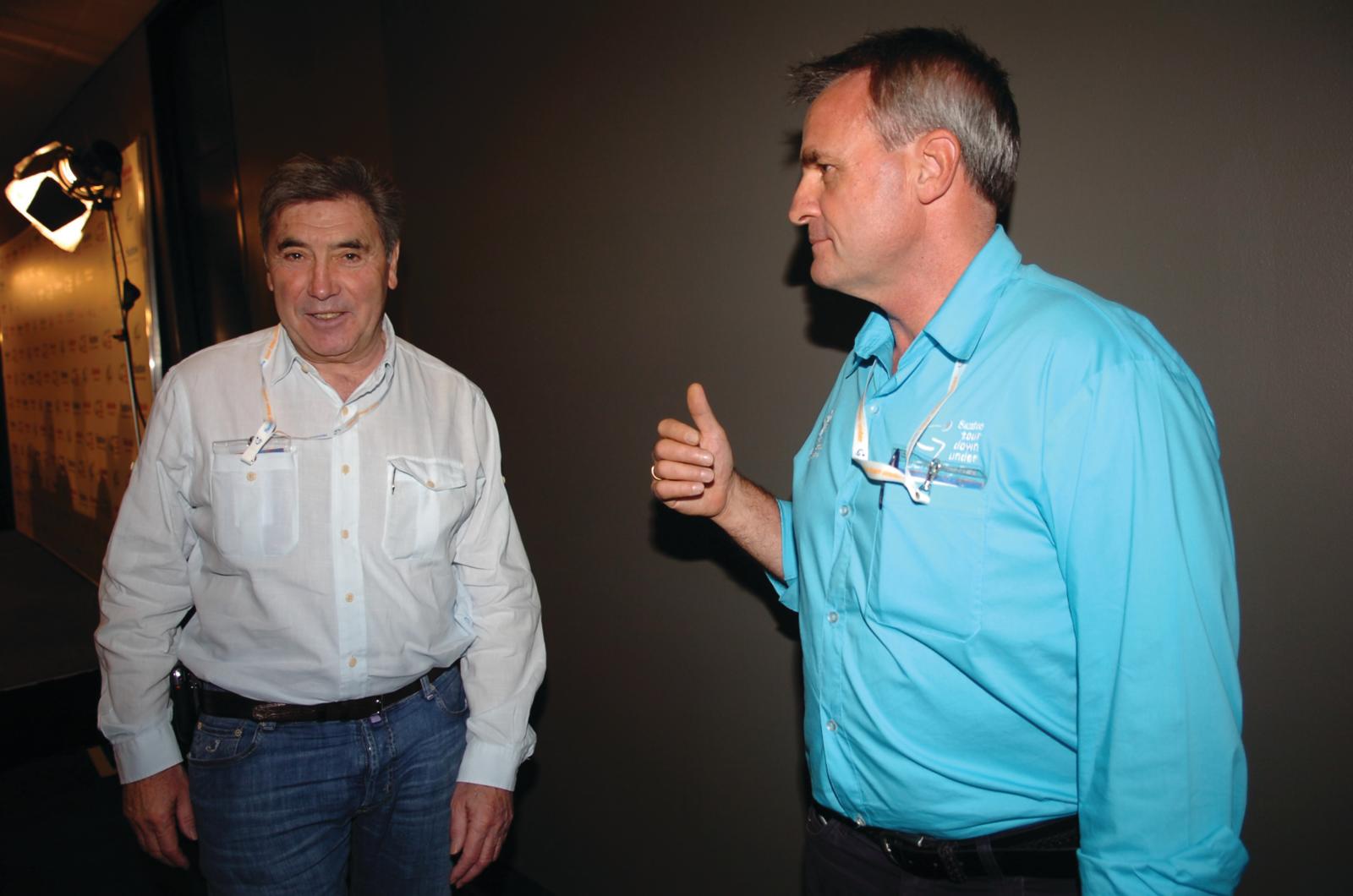 Perhaps the only thing more colourful than Mike Turtur's time in charge of Australia's premier bike race, is the gloriously candid way he reflects on the past 22 years. Get him started and the stories come flying out faster than Andre Greipel at Victor Harbour. But all great rides come to an end and for the former Olympic and Commonwealth Champion that happened when the 2020 Tour Down Under drew to a close on the summit of Willunga Hill on Sunday.
Australia Day On Willunga Hill
Turtur's final race day in charge was Sunday January 26, Australia Day, which was entirely fitting, for surely few recent figures have been more influential in shaping Australia's place on the world cycling stage than the proud South Australian.
PETER MANIATY: Mike Turtur, you've been running the TDU since 1999, the only Race Director it's ever known. That's a long innings.
MIKE TURTUR: It's a bloody long time. Back then 
I was hoping maybe one or two years would be good, and here we are celebrating the 22nd event in 2020. It's something I never expected, it's been 
a terrific ride.
PM: What was the goal in that first year?
MT: No-one could predict what was going to happen. Awareness wasn't high. In fact, if you look at our very first race poster in 1999, we had the big heading: 'Tour Down Under'. But underneath we also had 'International cycle race' because no-one knew what the bloody hell we were talking about! Stage one in year one was a night race in the East End of Adelaide. We were hoping for maybe 10,000 people, but the official police estimate was 40,000+.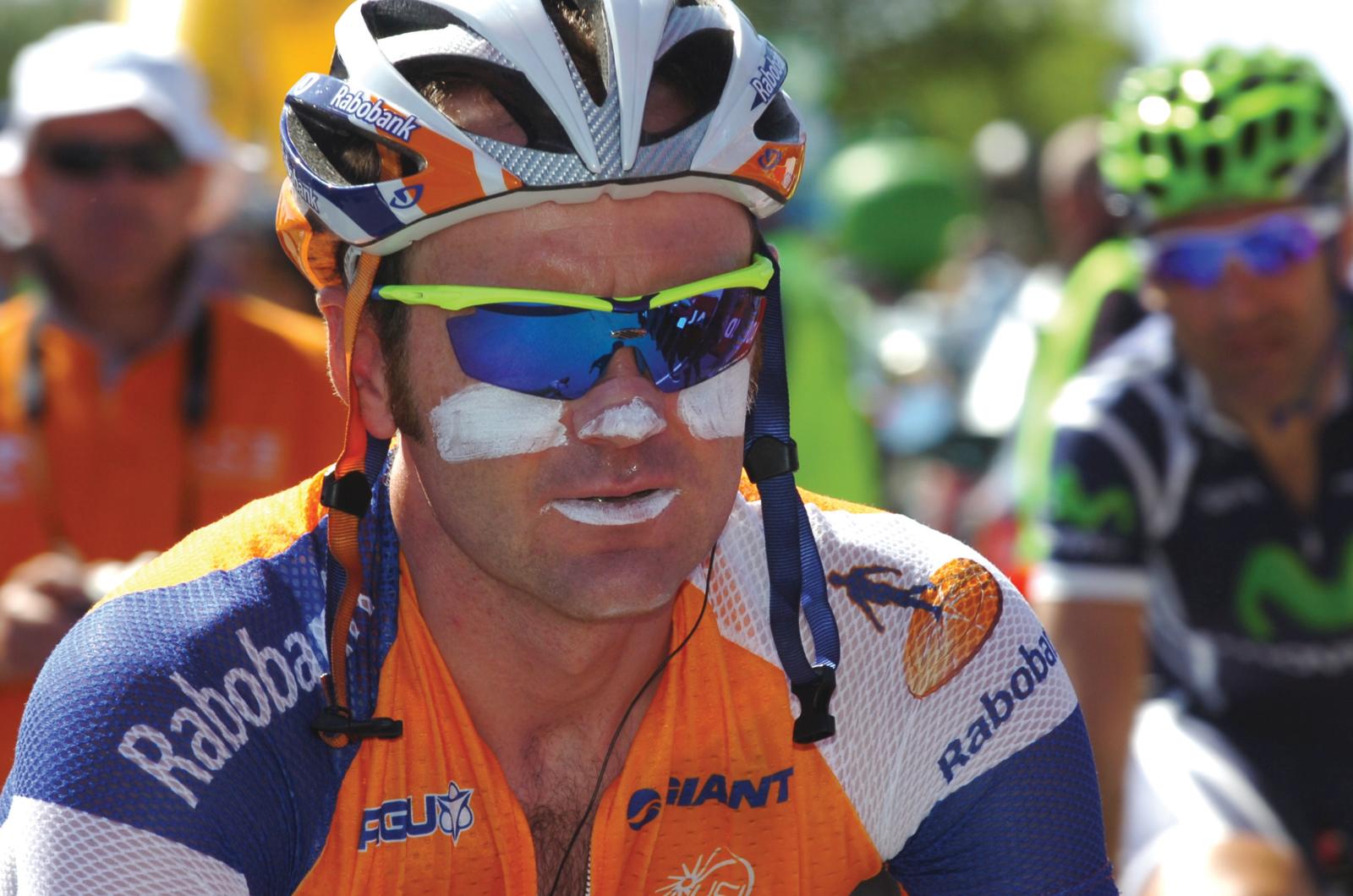 PM: That must have really ramped 
up the pressure?
MT: I was crapping myself. We didn't have enough barriers, we didn't have enough security, we didn't have enough of anything to cope with 40,000+ people, but we got away with it. The next day was the first road stage and again the public came in their thousands. John Olsen, the South Australian Premier, gave me a nudge later in the week and said, 'I think we'll do this again, won't we?' I said, 'Yeah I reckon!'
PM: How have you kept the race fresh 
for 22 years?
MT: It's always a challenge, mostly because of the centralised race format we developed in 1999. We wanted to keep everything compact for the riders, and the spectators. But working within a two-hour radius of Adelaide restricts what you can do. We'd love to go to Kangaroo Island, for example, and other places like the Riverland, Flinders Ranges and York Peninsula. They're iconic destinations, but they fall outside that perimeter.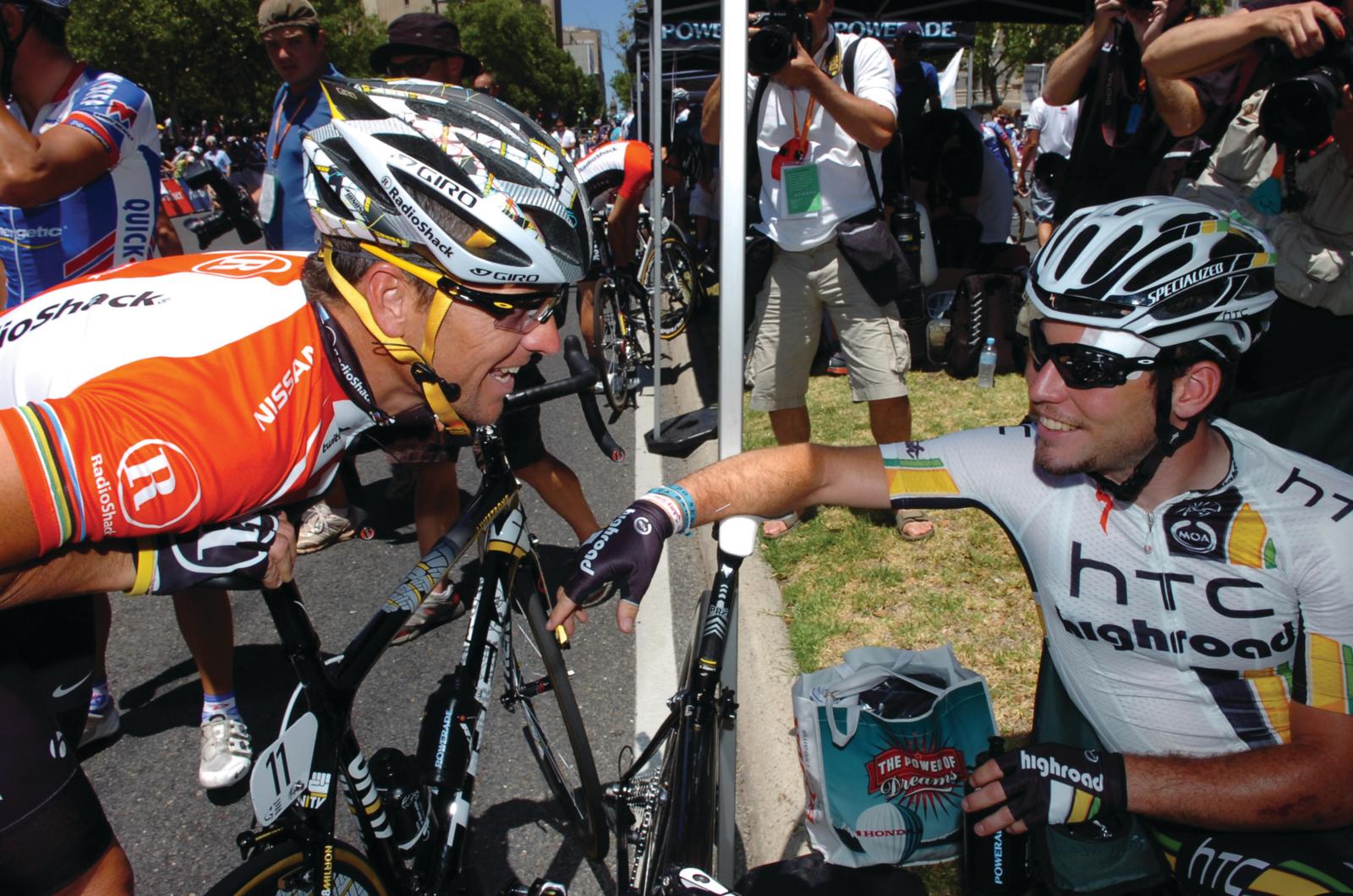 PM: 2020 will be your final year at the helm. Why stop now?
MT: I'll be 62 next July. I've got to the age where you start thinking about what's next. It's been multiple years in planning and I've readied myself for the fact that, come the end of the 2020 race, my time will be done. I could've kept going, but there are other things I want to do. I enjoy fishing, for example. I want to do more of that and be able to do it when I want to do it. Besides, 22 years isn't a bad innings, I don't want to push my luck!
PM: You've certainly set a high bar, how would describe your style?
MT: I've been referred to as someone who calls a spade a spade. That gets me in trouble on occasion, but it's who I am. Every race director has to develop their own style. In the early years I was heavily involved in everything from the race itself to television, insurance, sponsorship, marketing – it was really arduous. After about 10 years we decided we had to start separating responsibilities. Thank God because I wouldn't have lasted much longer.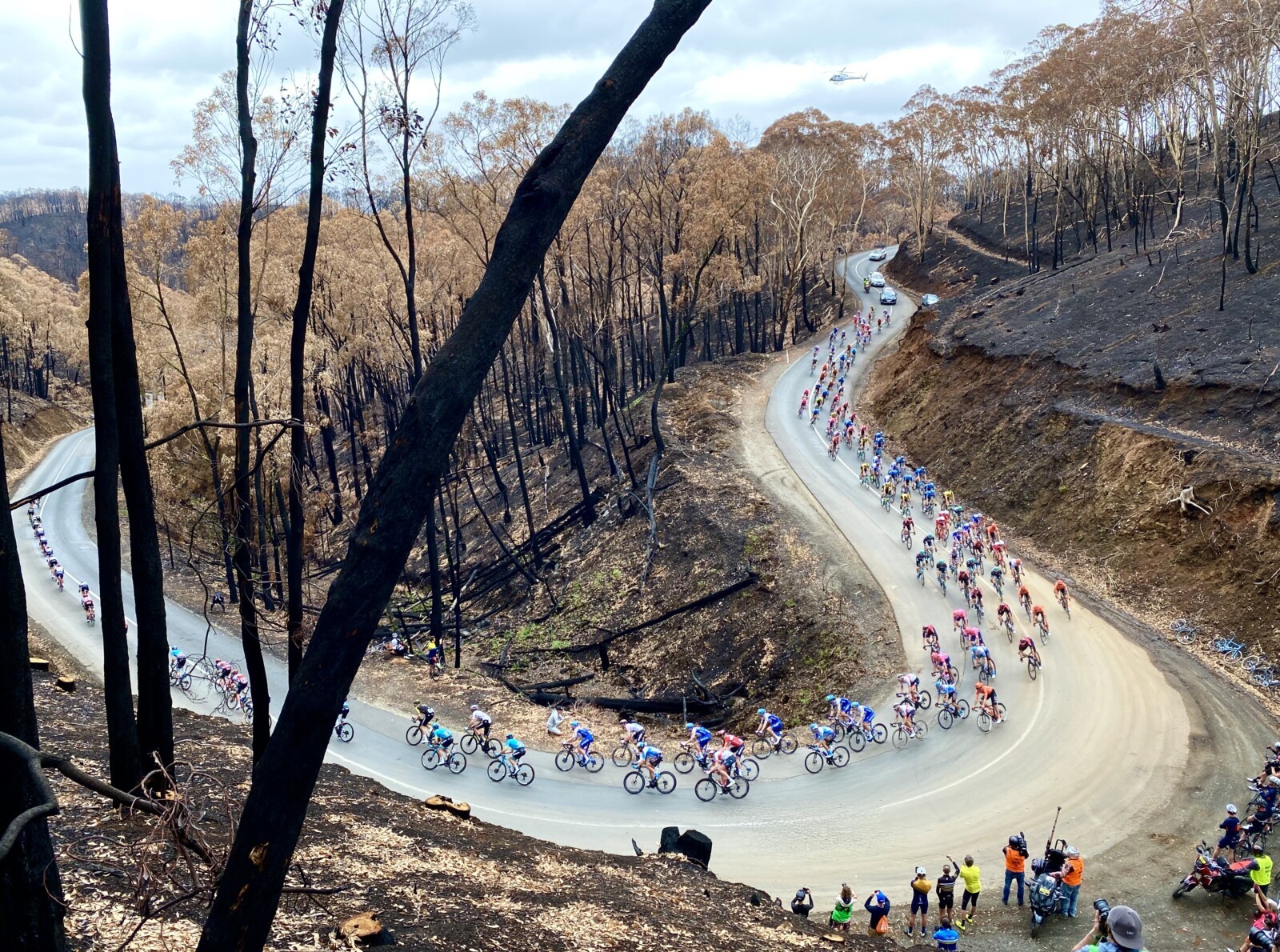 PM: What's given you the most stress?
MT: The minute we venture out on the open road. The South Australian police do a fantastic job, but on a given day any number of external aspects can interrupt the race. The one thing you can never fully control is an individual who chooses to do something stupid, especially behind the wheel of a car. That's my biggest anxiety. Usually no-one hears about it, but there have been two occasions where we've had drivers coming directly towards the peloton.
They'd been stopped by the police and told to wait, but for whatever reason they took off and the only car between them and the peloton was mine, the Race Director's. Both times I had to tell my driver to hold his nerves, steer straight and proceed. If a head-on collision occurred, so be it. But it was potentially the only way we could protect the riders.
PM: That's terrifying, were they locals or tourists?
MT: They were locals. Just couldn't give a stuff, they were going where they were going and no bastard was going to stop them. I learned very quickly you have to keep your wits about you, or this thing will bite you on the arse.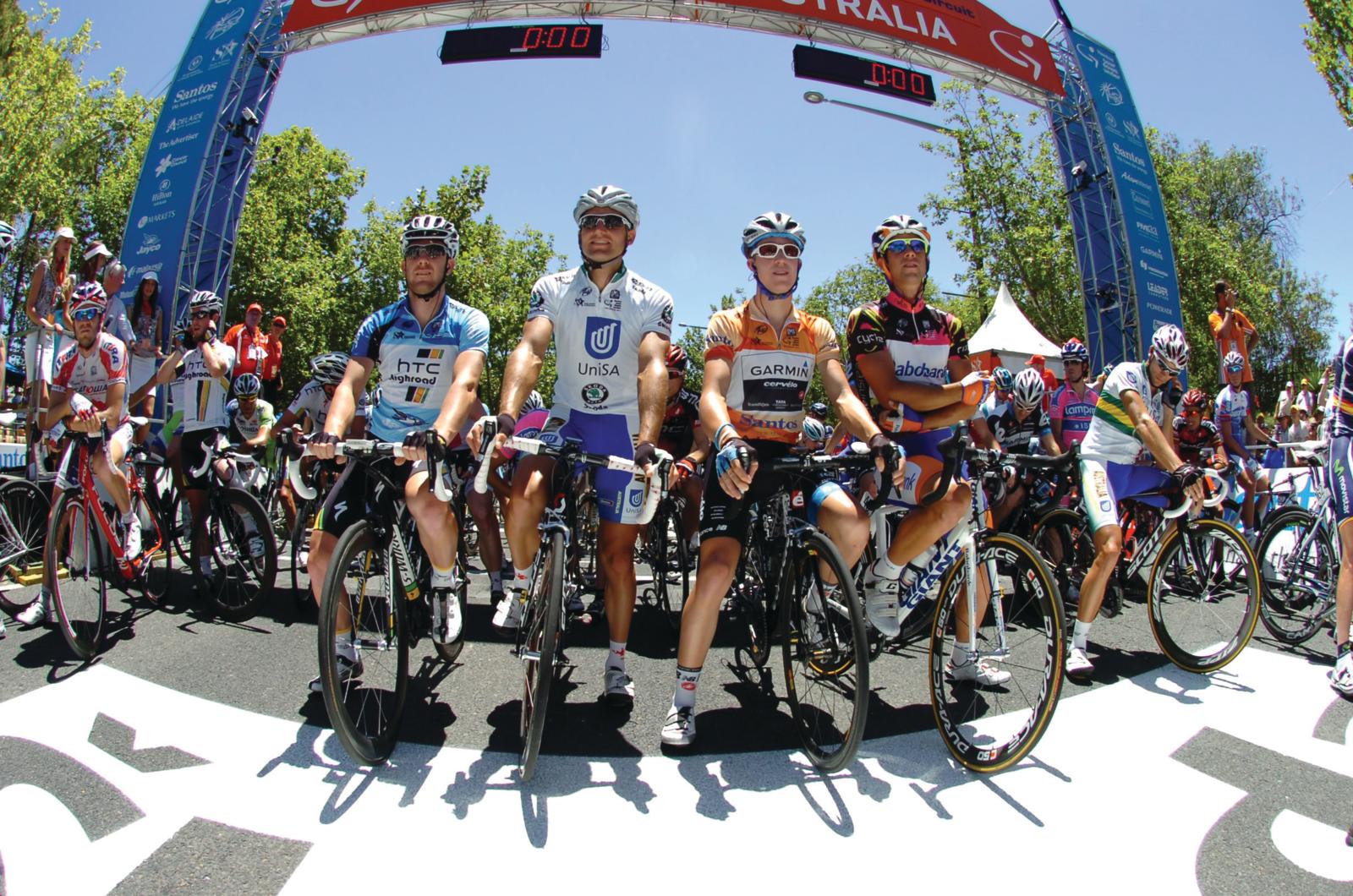 PM: The TDU has evolved a lot over the years. Can you pinpoint some of the most pivotal moments?
MT: The inaugural race in 1999 was the most important of them all, without doubt. It was the first time European-based professional road teams had raced, as teams, in Australia. We knew if we didn't get everything spot on, they wouldn't come back. It nearly killed me that first year. But we had a great race and it set the tone for everything to come.
The second big moment was obviously going WorldTour in 2008, because our ambition was always to get the highest possible international ranking. At the time ASO and UCI were at war over the calendar and wildcards. It got a bit messy, but it also offered an opportunity for the UCI to develop the calendar outside Europe. They asked if we'd be interested in being part of the new WorldTour and I said, 'Yes I think we would'. That was a massive change with extra teams and extra costs. But it was also reflected in the visitor and economic numbers, it had a massively positive impact.
PM: Any special memories?
MT: There are plenty. I do remember one stage in 2008 when a very young Peter Sagan was here for the first time and crashed coming into Hahndorf. I had no idea who he was, but I always like to check in with the first-aid area and the race doctor had Sagan on the table, patching up a nasty gash on his leg where he'd copped a chain ring. I asked, 'Is he alright?' The doctor said, 'Yeah, we'll just tidy him up'. As this was happening Sagan grabbed me by the arm. He couldn't speak very good English back then, but he determinedly announced, 'I start tomorrow.' I smiled and said, 'Sure mate, it's your choice,' and remember thinking, 'Shit, this youngster is a go-getter'.
Now's he's gone on to be a three-time World Champion. Just on that, I don't give a stuff who you are, it's always an absolute honour to have the rainbow jersey at your race. We've been fortunate to have that four times. In fact, we even had the World Champion here in our inaugural year, a Swiss fellow called Oscar Camenzind. He'd won the rainbow jersey in 1998 and showed up in Adelaide with his team, Lampre. F*** me, I really crapped myself then! Since then we've had Philippe Gilbert, Cadel Evans and obviously Peter Sagan. There's only one thing better than having the rainbow jersey at your race. Having him win a stage like Sagan did in Uraidla in 2018. That just made my day, f***ing great!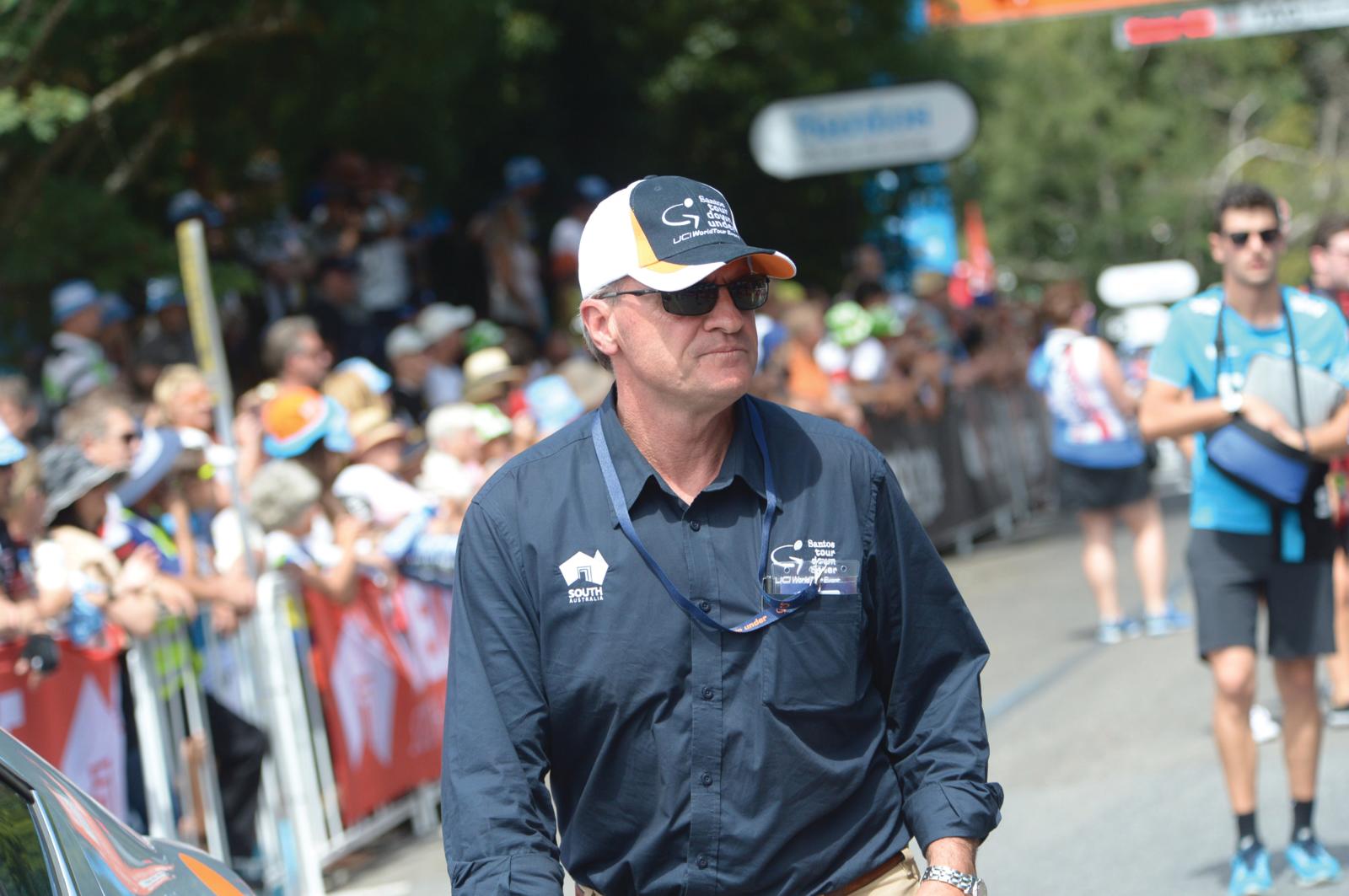 PM: What have you enjoyed most about 
your time in charge?
MT: I've come to realise being an organiser gives me the same sort of emotions I experienced as an athlete. The anxiety of preparing for the race, managing the race and all the stresses along the way, and then you get to the finish and it's been a good day and you have that elation of success. It's why I haven't missed racing.
PM: How will you replace that feeling?
MT: Well together with my partner, Sandy, we want to get back into track cycling and promoting with our company Bike Sport Australia. We did the Track Down Under as an associated event for the 2019 Tour Down Under and that went really well. We had a great crowd and some fantastic racing. Viviani wanted to race. Morkov raced. I got a real buzz out of it, like the old days. That's where I started. I'm a track cyclist at heart, so we'll look to develop it more.
PM: Adelaide losing the F1 Grand Prix back in the 1990s was one of the triggers for the TDU being created. How secure is the TDU staying in South Australia?
MT: Our race is set up very differently to the Grand Prix, where everything was owned and operated by Bernie Ecclestone. We established the race from scratch, we put it on the UCI calendar and we've continued to renew the licence for 21 years by meeting every UCI requirement. Assuming the race continues to do that, there's no reason it would stop other than the government deciding they don't want to support it anymore. But I can guarantee you one thing. If the South Australian Government ever decides to stop backing the Tour Down Under, the date will be immediately snapped up by another state in Australia.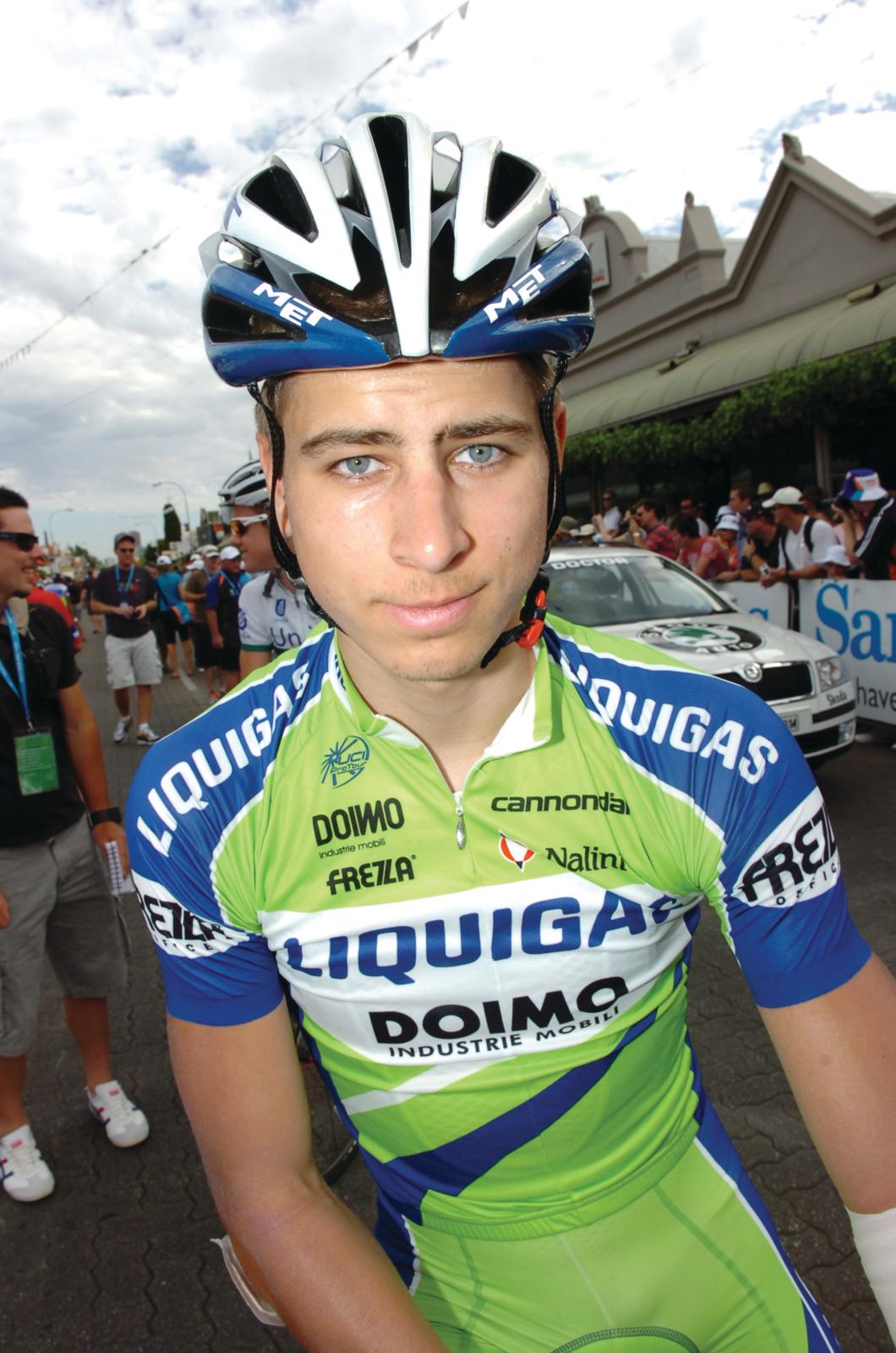 PM: Just on that, the TDU really has blazed the trail for a whole new generation of international bike races in Australia.
MT: No question. There's also another aspect that often gets overlooked, the way the race has given young Australian riders an opportunity. I've lost count of the number of riders who've got their big break riding for UniSA or the National team before that. We've been criticised in some quarters about neglecting the development of Australian cycling, but that couldn't be further from the truth. We've also helped to promote the sport of cycling to a level in this country that's never been seen before. I really believe we've done more than perhaps any other Australian event or organisation. I take tremendous pride in that.
PM: How will you feel in 2021 when it's 
not you calling the shots?
MT: I'm looking forward to it, but I do prefer to be involved rather than just sitting on the sidelines – I'm a terrible spectator! Mind you I will enjoy not having to kick arses and shout at people, a new person can do that.
PM: Any final reflections?
MT: There is another moment I'll never forget. Back in 2012 we were able to convince the greatest cyclist of all time, Eddy Merckx, to come to our race. When I first started cycling he was my idol, so to have him in Adelaide was just amazing. Sometimes you have a big champion who you've admired so much, and when you actually meet them they don't turn out to be the person you hoped they'd be. Eddy was the exact opposite, a complete gentleman. A year later I went to the 2013 World Championships in Florence.
Eddy was there doing a presentation and he spotted me. He came up and put his arms around me and I thought, 'F*** me, he remembers who I am!' He asked where I was staying and two days later I walked into my hotel room and there was this huge parcel. It was the biggest book I've ever seen, a limited-edition life story of Eddy Merckx featuring all the races he'd won, it even had samples of dirt and rocks from races like Paris-Roubaix and Milano-Sanremo. Inside the front cover there was a hand-written dedication to me from Eddy and that just completed the picture, a fantastic memory that would never have happened without the Tour Down Under.