When it comes to nutritional quality, not only does preparing your meals and snacks at home give you much more control over what you are eating but it also means that you have complete control over the amounts of carbs, proteins, vegies and good fats that you consume diet on a daily basis. So if you find yourself with a spare few hours it could be time to get into the kitchen!
As a general rule of thumb, a nutritionally balanced snack for an athlete will contain carbohydrate for energy as well as some protein and / or good fat for sustained energy release. Whilst carb rich snacks such as fruit, energy gels and sports drinks can be used to fuel shorter rides (
Specifically, for keen cyclists preparing homemade fuel-rich snacks to enjoy on the bike can eliminate a significant amount of processed and packaged snack food from your diet which can only be a good thing. So here are some easily prepared snacks that are not only tasty, but are great sources of carbs and proteins to help fuel you naturally during long rides.
Choc Peppermint Bliss Balls
Ingredients
1 cup almond meal
1/4 cup coconut flour
1 tbsp. cocoa powder
1/2 scoop vanilla protein powder 
(Use vegan protein powder if needed)
1/4 cup water
1/4 tsp. stevia
Pinch of salt
1/4 tsp. vanilla extract
Few drops peppermint extract
1 tbsp. honey
1/4 cup almonds, crushed
Method
Mix almond meal, coconut flour and cocoa in a bowl.
In a small bowl mix protein powder, pinch of salt, water, stevia and vanilla extract.
Add to dry ingredients a bit at a time whilst mixing.
Once combined, add the peppermint extract 
and honey.
Use heaped tablespoons of the mixture to roll into balls and then roll in coconut flour and crushed almonds to cover the balls.
Refrigerate for an hour until set and either keep in the fridge or an air tight container.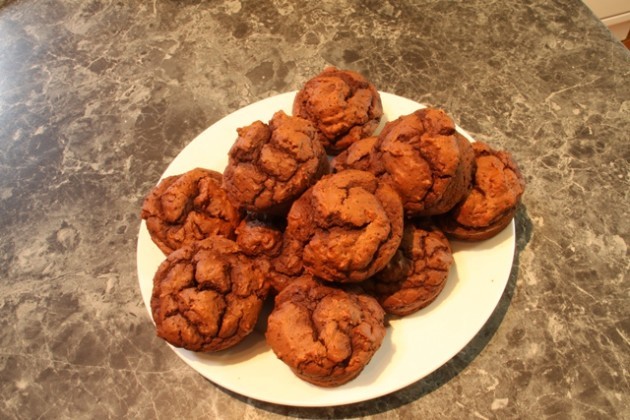 Chocolate Protein Muffins
Ingredients
1 1/4 cup of unbleached SR flour
3/4 cup light olive oil spread (such as Nuttelex)
3 egg whites
1 whole egg
2/3 cup unsweetened 
cocoa powder
1 cup skim milk
6 scoops of chocolate 
Protein Powder
1 tsp of baking powder
3 tbsp. Natvia natural sweetener
Method
Preheat oven to 190ºC.
Combine all dry ingredients 
in a large bowl.
With an electric mixer, slowly add wet ingredients until combined.
Place into prepared muffin cases and place in the oven for 15-20 minutes or until just cooked through.
Eat served warm! Makes approximately 12 muffins.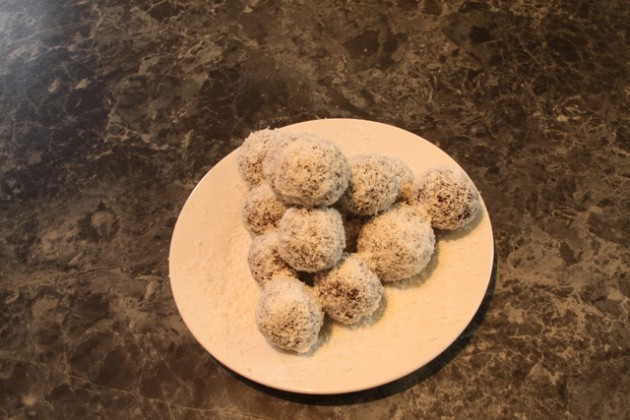 Protein Balls
Ingredients
1 cup walnuts
½ cup pumpkin seeds
¼ cup good quality cocoa or 
carob powder
¼ cup 100% Whey protein chocolate or vanilla flavour
1 cup fresh pitted dates (about 10)
Desicated coconut for rolling
Method
In a food processor, combine walnuts, pumpkin seeds, cocoa and protein powder. Process until combined and walnuts and pumpkin seeds have broken up. Add the fresh pitted dates and process again so that the mixture starts coming together into a ball. Add a touch of water 1 – 2 tablespoons if you need to so that the mixture comes together. Roll mix into balls and then into coconut. Keep refrigerated for up to 2 weeks.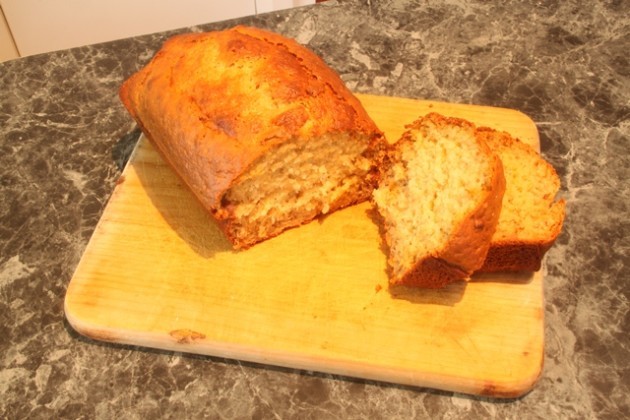 Banana Bread
Ingedients
2 cups self-raising flour
1 teaspoon bicarbonate of soda
2/3 cup caster sugar
1 cup low fat milk
2 eggs
1 tablespoon light 
olive oil
2 bananas, mashed
1 teaspoon pure vanilla essence
Method
Mix flour, bicarbonate of soda, sugar in a bowl with mashed banana, vanilla, eggs, milk 
and oil.
Spoon into loaf tin and bake at 180°C for 50-60 minutes until cooked through.