The charming Catalan city of Girona is one of Europe's best cycling bases for amateurs and professionals alike, as Peter Maniaty discovered.
Around 100km north of Barcelona, and within touching distance of the French Pyrenees, the picturesque Catalan city of Girona is blessed with its terrain, location and – aside from the very depths of winter – climate. As such it provides the perfect launch pad for a week (or more) of sublime European cycling. Considerably more laid back than places like Monaco, it's been home to some of the finest cyclists on the planet over the years, including plenty of Australians. However I'm told the eternal quest to minimise taxes has seen something of a WorldTour migration to nearby Andorra in recent times. Oh well, more open roads for us.
In the town
Pros or not, there's a delightful two-wheeled vibe to Girona, with an abundance of locals and visitors going about their daily business on two wheels. Indeed, coming from the lid-wearing enclave of Australia it takes a day or so to get used to the sight of people riding through town helmet-free. I eagerly join them one morning and experience the nostalgic freedom of feeling the wind in my hair, something I last enjoyed when I was just a boy. Those were the days.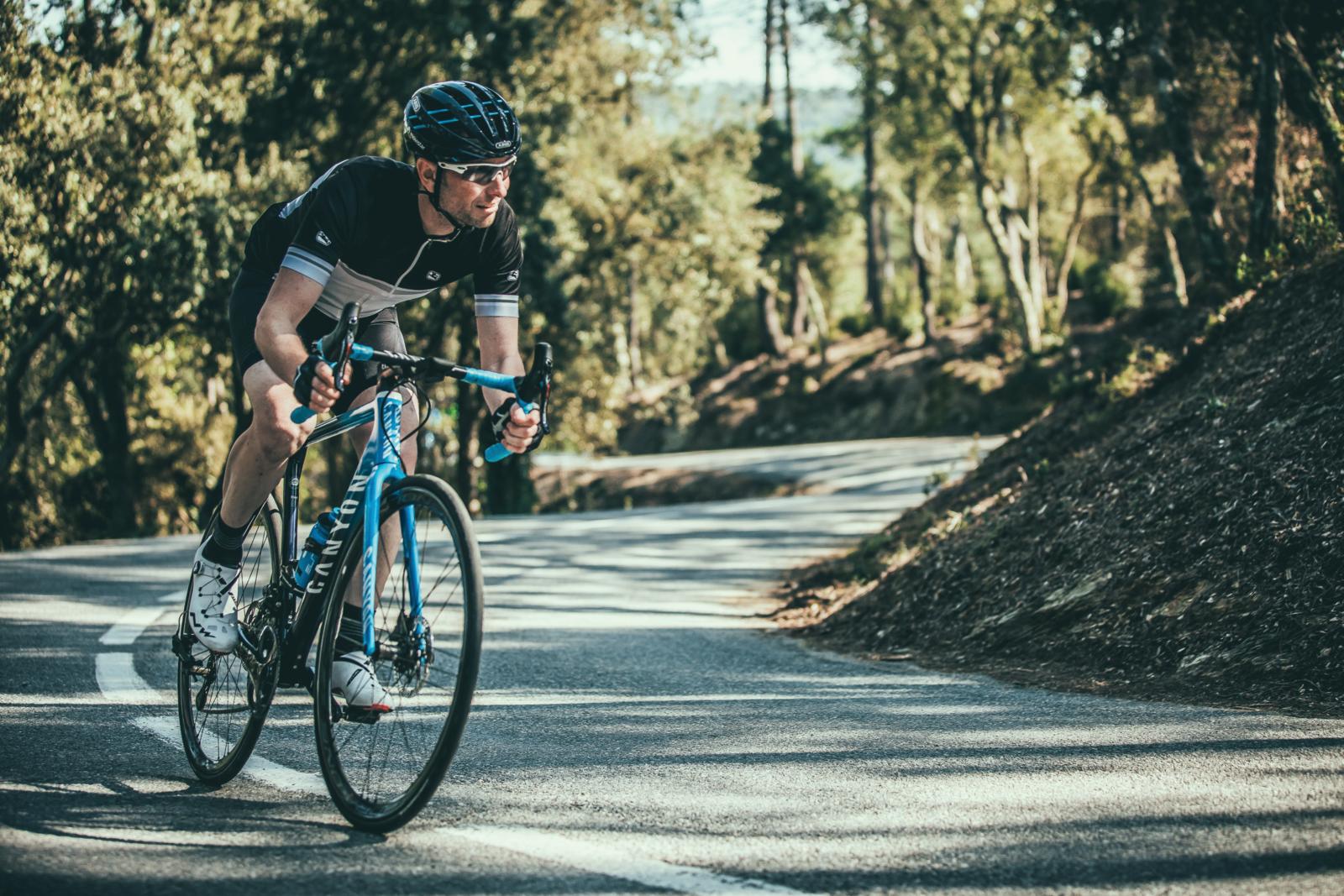 Girona boasts a rich selection of cycling-friendly cafes and establishments, many hidden down its charming cobbled lanes, so it pays to be adventurous and explore. Whilst a little lumpy, especially to the eastern side of the old town, it's a fun city to explore by bike – although something a little more versatile than your roadie is probably best, especially if you're not used to navigating cars and pedestrians on cobbles. The local share bikes, known as Girocleta, whilst heavy and rudimentary, perform the role just fine and cost just €2 per day.
When it comes to more serious riding, there's no shortage of quality bike shops in Girona providing sales, servicing, bicycle hire and even tours. These range from your basic variety LBS to ultra-exclusive, almost artisan stores such as The Service Course, owned by former Mitchelton-Scott pro, Christian Meier.
Of course, Europe is filled with delightful villages and towns. What really appeals about Girona is the riding itself. It's the perfect base as there's such a wonderful variety of terrain right on your doorstep. Whichever way you head from the city you're likely to find yourself heading upwards, but just how lumpy is entirely up to you. The local Catalan roads are literally alive with cyclists, amateur and professional, groups and solo riders, something that happens pretty much all year round. When we visited in late February the weather was superb, especially given it was technically still winter for a few more weeks. Brisk starts made way to clear skies and mid-20s temperatures by late morning with zero humidity. During the four days we were in Girona we barely saw a cloud.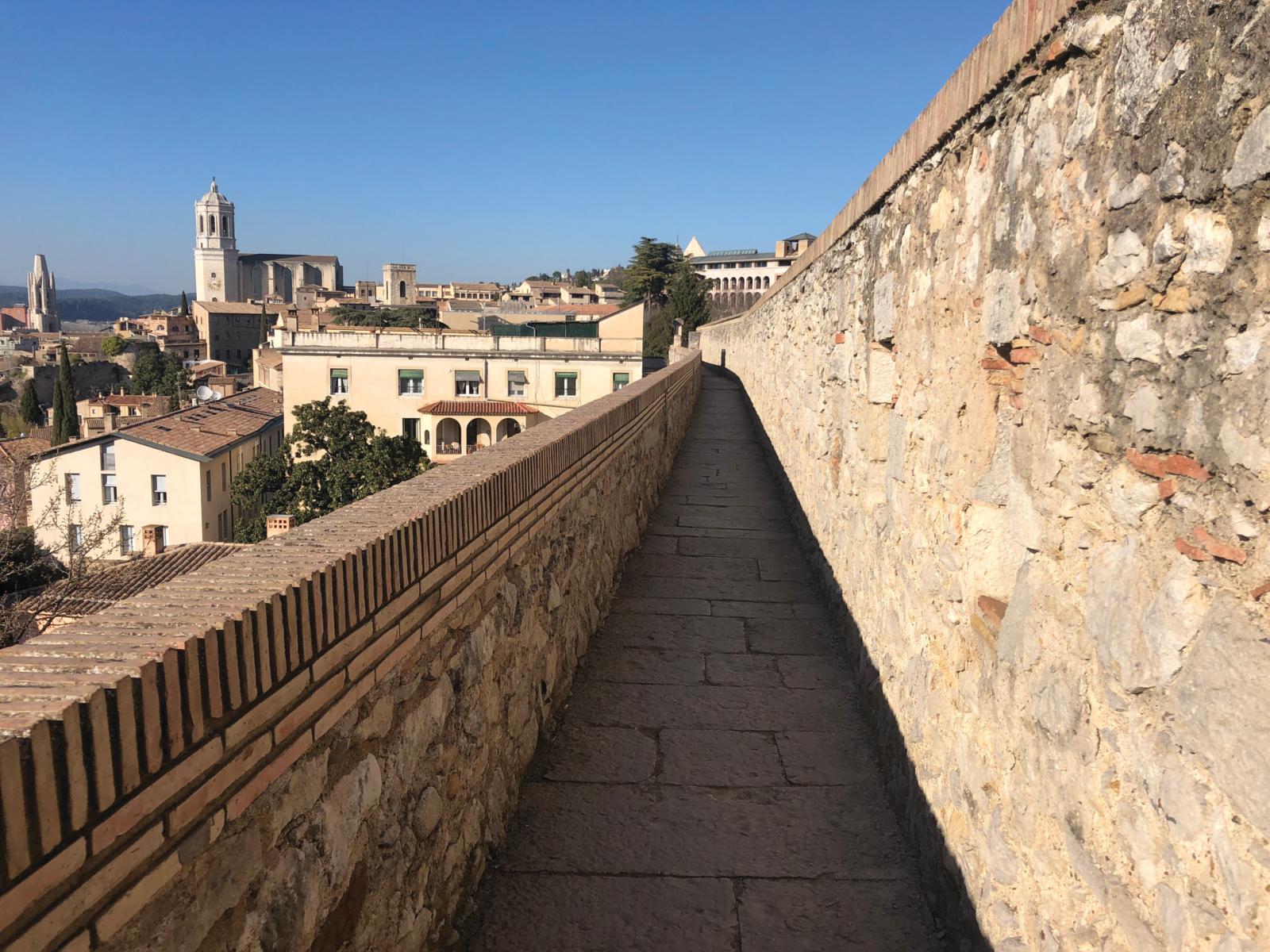 On the road
During our short stay, courtesy of Campagnolo, we only had the time for one serious ride. But what a ride it was! As was the case in the Canary Islands 12 months earlier, we were joined by 2008 UCI Road World Champion and Campagnolo ambassador, Alessandro Ballan as well as current Movistar pro, Carlos Barbero, who was preparing for his 2019 campaign alongside Alejandro Valverde and Co. Barbero's presence was entirely fitting as we were riding Movistar's sublime WorldTour-spec Canyon Ultimate CF SLX fitted with Super Record 12×2 EPS and BORA ONE carbon hoops. Pretty much heaven on two wheels for this lucky scribe.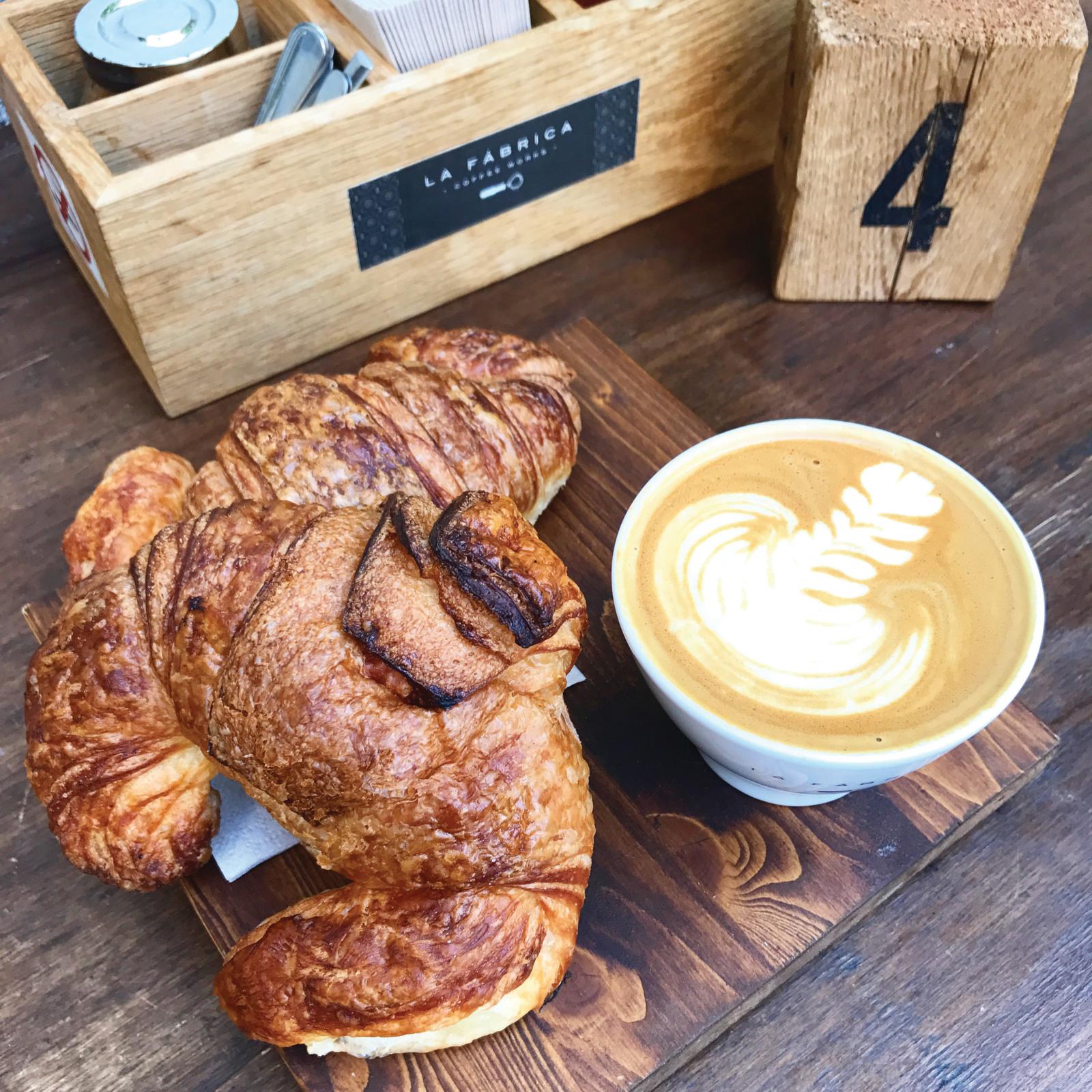 At our pre-ride briefing I was somewhat relieved, yet also mildly disappointed, to learn we wouldn't be tackling the famed Rocacorba climb, easily visible from the hotel terrace and one of Catalonia's most revered ascents. Instead it was off on a more forgiving 72km loop reportedly made famous by one of Girona's earliest pro residents, George Hincapie, back in the late 1990s and early 2000s.
Let The Climbing Begin
The day's route took us south to the town of Cassa de la Selva, then east towards Sant Sadurni l'Huera, north through Monells, Publos and Madremanya, before heading west and eventually back into Girona. The parcours offered a bit of everything with speedy downhills, false flats, several short gravel sectors and a pair of 6km climbs beginning with the reasonably gentle Santa Pellaia, followed by one of Girona's best-known climbs for both professionals and amateurs, Els Angels.
Locals will tell you the Els Angels ascent is one of the best ways to leave Girona on a bike with the peaceful climb through the foothills of the Pyrenees beginning almost from the moment you leave the eastern fringe of the city. The normal climb is roughly 11km and is hugely popular given it isn't especially taxing with an average gradient of under 4%. There was a twist for us, however, as our loop saw us tackle it from the town of Madremanya on the eastern side. This is the passage usually favoured by the Vuelta España and Volta a Catalunya, as evidenced by the almost endless road markings in support of local Catalan favourite, David De la Cruz. At just 6km long this approach provides for a much sharper ascent with an average gradient of around 6-7% and several sustained stretches well above 10%. It's not the hardest of the region's climbs, but it's certainly far from a two-wheeled doddle.
The View From The Top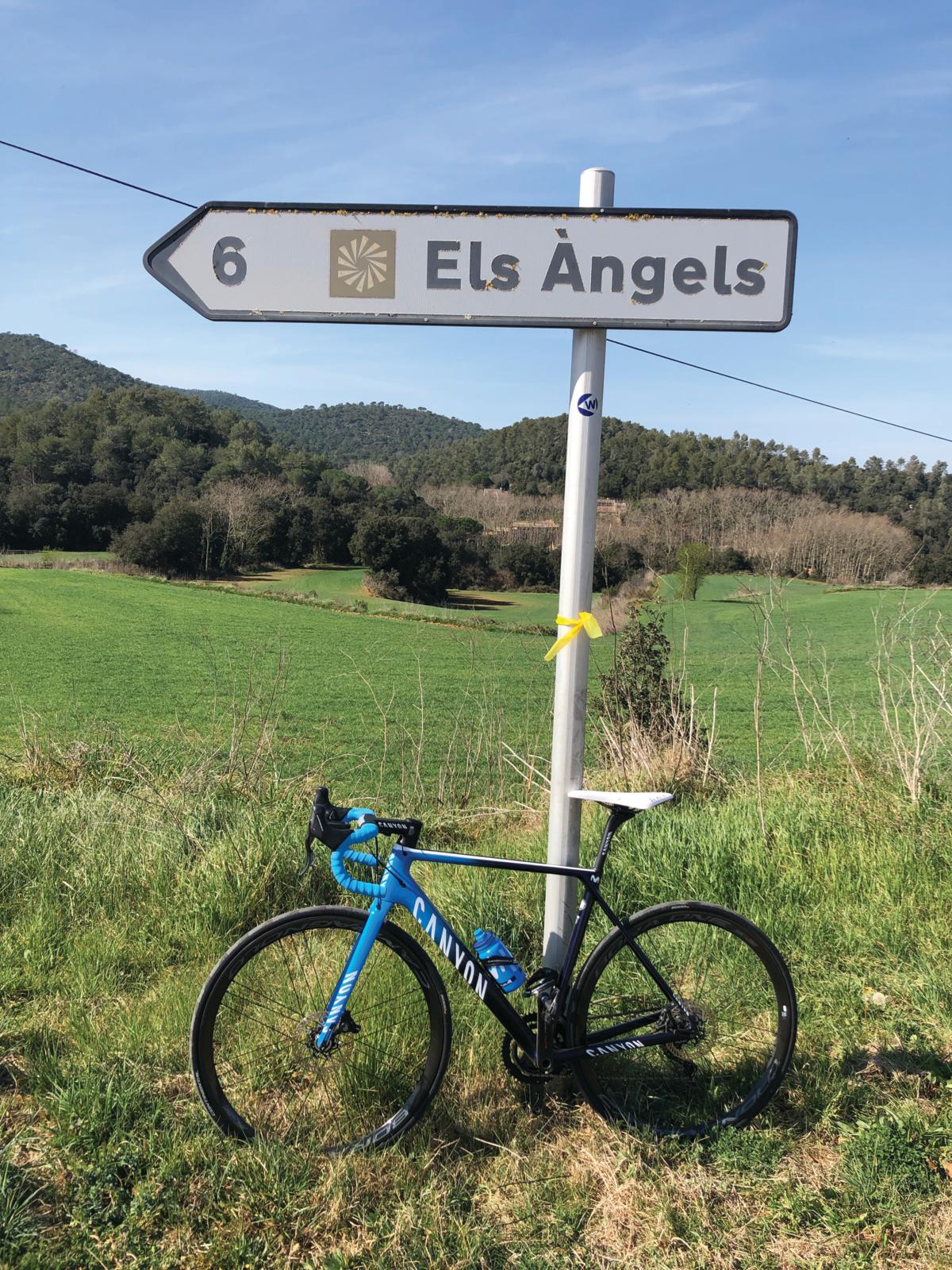 Whichever way you approach the summit, roughly 470m above sea level, the largely tree-lined climb finishes at the scenic Els Angels chapel. The views from the terrace are sweeping without being jaw-droppingly stunning, but you can make out some of the mighty Pyrenean peaks to the north which is pretty cool. Maybe next time for those.
From the top of Els Angels, it's downhill rollers all the way back to Girona. This makes for a fun and fast finale to a wonderful day in the saddle. However in a nasty surprise, the gnarliest pinch of the entire ride was the final 800m back up to our hotel. It was only short, but very sharp at well over 20%. Pretty brutal on tired legs, let me assure you.
… with an average gradient of around 6-7% and several sustained stretches well above 10%…
Returning to the hotel, it struck me there's a joyous sense of two-wheeled solidarity and respect in this place, with cyclists in all directions, ranging from weekend warriors, flat bar bandits and e-bikers, to chiselled UCI WorldTour pros. In just a few hours we saw riders from UAE Emirates, Mitchelton-Scott, Movistar and Wanty-Groupe Gobert. While in another memorable moment we passed a group of school children near the town of Publos who excitedly recognised Señor Ballan and began cheering and waving wildly. You sure don't get that riding to Waterfall or Bobbin Head.
While the peak of summer is no doubt a very different story, the roads for us were blissfully quiet and we certainly saw far more cyclists than cars. Those motorists we did encounter were refreshingly friendly and patient, unlike back home. It's the safest I've felt riding on open roads for some time.
Beyond the bike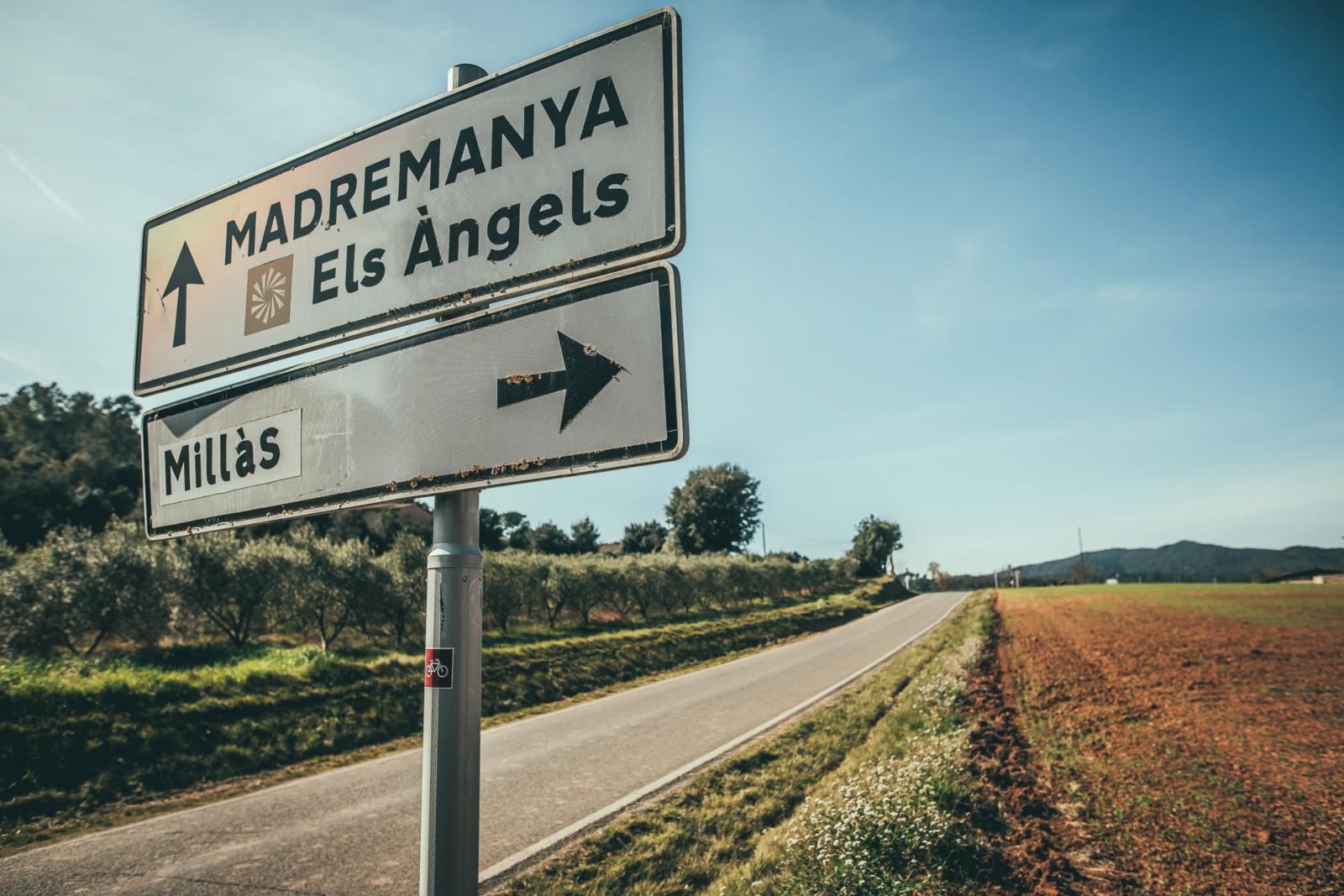 At barely 100,000 people, Girona is much smaller and quieter than big brother Barcelona. But once the day's riding is done – or if your legs need a day off – there's still plenty to do and see with a delightful choice of cafes, tavernas, galleries and historical attractions. Meandering the cobbled laneways is a must, as is a stroll along the old town's stone walls, gazing out high across the city. The street art scene is amazing, albeit a little x-rated at times.
There's also a strong independence flavour in Girona right now, with Catalan flags and "Si" independence referendum banners flying proudly off what seems like every second balcony and rooftop, while yellow ribbons smother the city, especially some of the footbridges that span the River Onyar. The local football team, Girona FC, has also just completed its first ever season in La Liga – although it will be back in the second division for the 2019/20 season after being relegated on the final weekend in May – so you can even catch a football match at their home ground, Estadi Montilivi, if you time things right. I missed the chance to see them play local rivals, Barcelona FC, in the Supercopa de Catalunya by just 48 hours. Another reason to come back next year, I guess.
Els Angels Vital Stats
Distance:
10.13km
Avg 
Grade: 3%
Lowest 
Elevation: 70m
Highest 
Elevation: 414m
Elev 
Difference: 344m
Climb 
Category: 2
68,575 Strava Attempts 
by 17,836 People
Peter Maniaty travelled to Girona courtesy of Campagnolo.