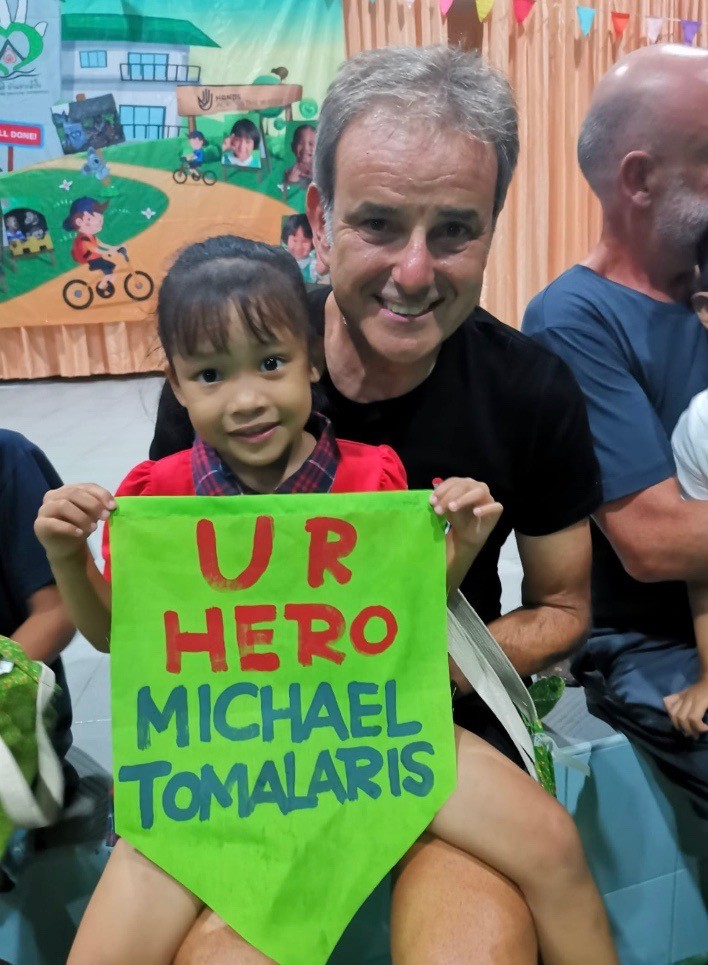 The global pandemic and overseas travel restrictions are no match for the willpower and dedication of this group of keen riders – and there's still time for you to join them!
Hands Across The Water is a charity fundraiser that supports children in need through major annual event 'Ride to Provide' in Thailand. Travel is currently out of the question but that's not stopping this challenge which takes place online and starts on Monday June 1.
800KM Virtual Challenge
Participants will experience a virtual 800km coastal ride in a bid to raise much-needed funds to support 350+ kids and their communities in Thailand.
In addition to the cycling there will be regular Zoom hookups with motivation from accomplished endurance riders, plus updates from organisers. The twice-daily spin sessions will also help riders clock up the kilometres and showcase video of the stunning Thai coast. Ride ambassador Michael Tomalaris and Hands Founder Peter Baines will tap into the minds of inspirational guests including Veloroo and ultra-endurance cyclist Julie-Anne Hazlett.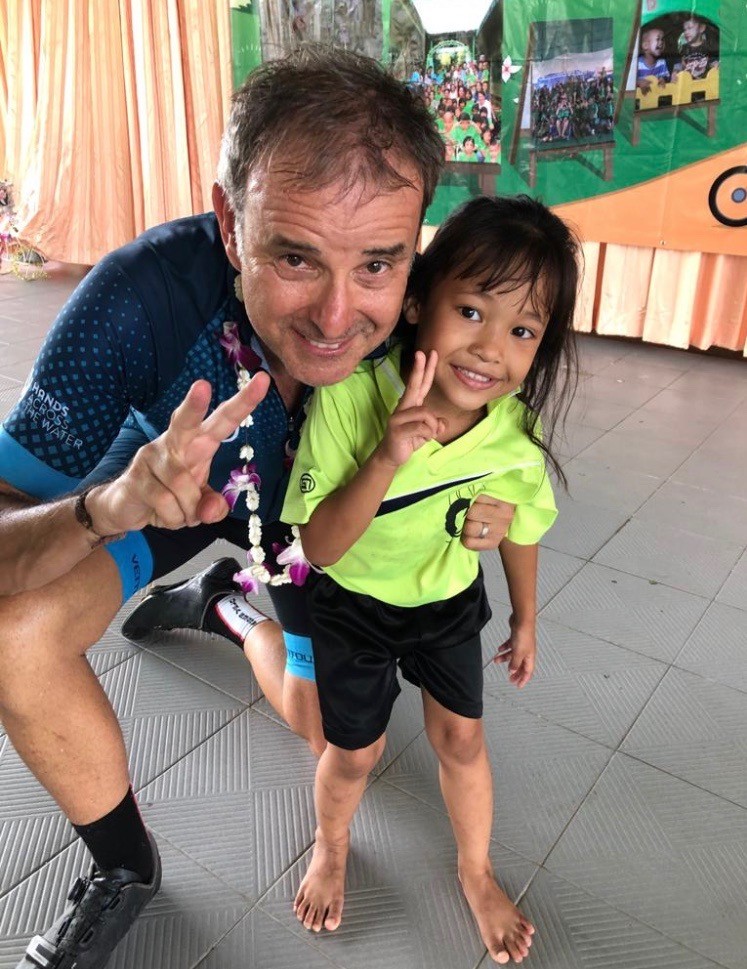 Mike Tomalaris Lends A Helping Hand
SBS news reader and Tour de France host Mike Tomalaris has been involved with the group for several years, having completed his first charity ride with Hands in 2016.
He said the group's primary objective was to raise funds for "what I think is an incredible charity."
"Peter Baines vision and the work of this charity really resonates with me," Tomalaris told Bicycling Australia. "I have seen first-hand what they do. They have built a facility in the south of Thailand to house young children without parents."
"These are the most beautiful kids – it's so unfortunate they are in a position where they are underprivileged," he continued.
"I did a week-long ride and the destination was the facility, their home. At the start of the ride each participant was given a card that featured a photo of the child we were riding for. On my card was the 4yo girl I was helping support. Upon finishing the ride she was there at the facility with the other kids … they were waiting for us and she had a picture of me. When she saw me she ran over and gave the biggest hug …it was such a moving experience."
Tomalaris said meeting the children plus supporting the charity was a wonderful way to give back to "some beautiful human beings."
"It touched me," he said. "It really did. It's a charity that doesn't rely on any corporate or government funding, and I am honoured to lend my support to this virtual challenge."