From the high-altitude Principality of Andorra, through the hot, arid, gorge-filled escarpments of northern Catalonia, and on to Tarragona on the Mediterranean coast near Barcelona – the path of Stage 4 of the 2017 Vuelta a Espana was a grand tour in itself.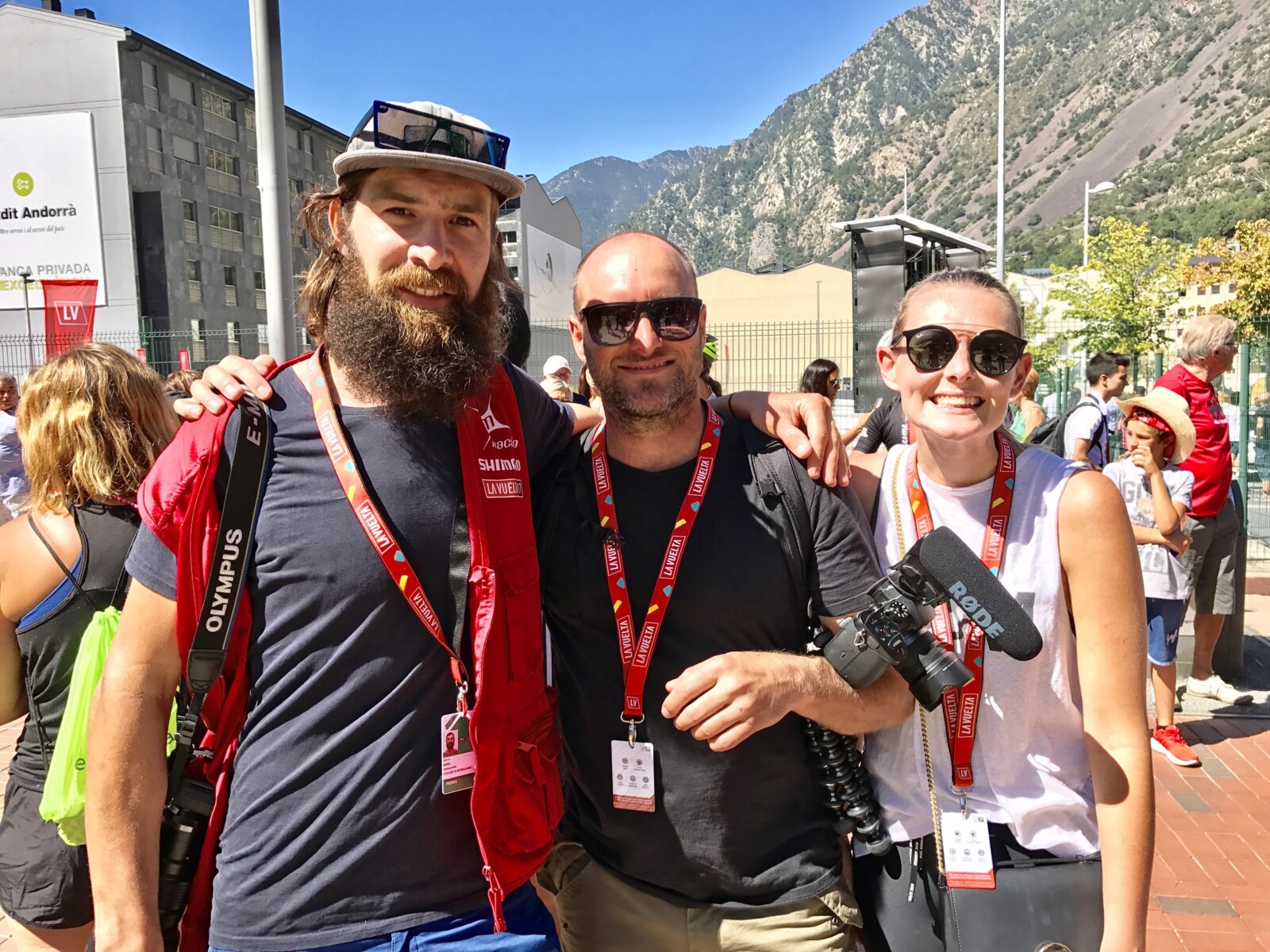 In Andorra for the finish of Stage 3 and start of Stage 4, Bicycling Australia was invited along on a three-day Spanish sojourn with YouTube vlogger Cycling Maven AKA Mark Ferguson, along with his partner Hannah and Girona-based Swedish Sports Therapist Therese Sundstrom.
The Principality Of Andorra
For those who haven't visited Andorra this fascinating 'Principality' is a must-see destination. One of the world's smallest countries, it's a semi-independent nation in the Pyrenees, nestled between Spain and France.
With a vibrant and cycling-centric feel, year-round but particularly around Vuelta or Tour time, the region is home to numerous professionals of the sport including a number of big name Aussies.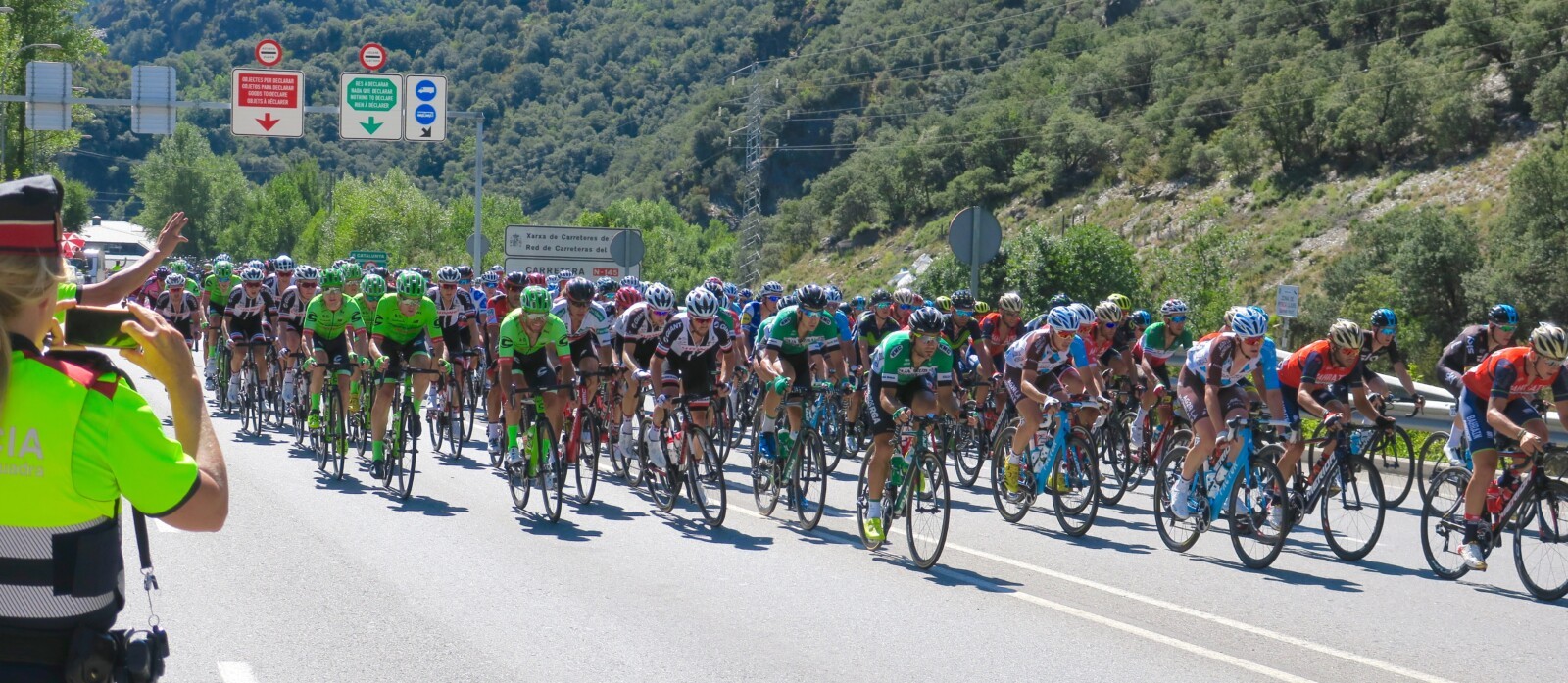 Andorra's Goto Coffee Stop
Priority one the morning of Stage 4 of the Vuelta was coffee. If you ride, are in Andorra and need coffee, there's only one place to go. Maven, Hannah, Tess and I made a beeline for Aussie road and track legend Leigh Howard's Odei Cafe and that definitely became a major highlight of the trip.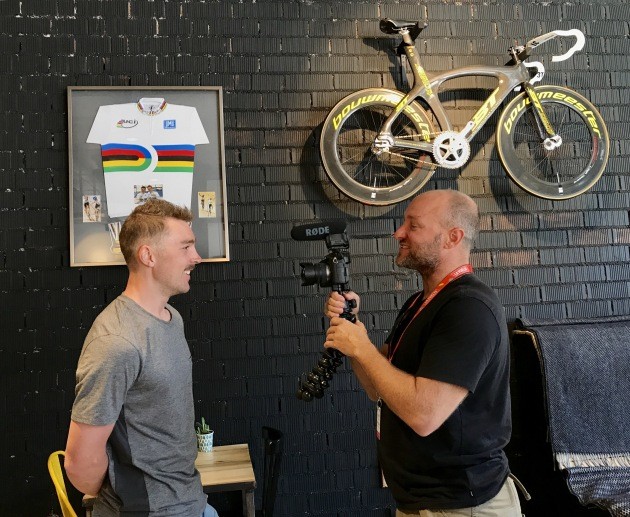 Several pros were there – not just because Stage 4 of La Vueta was starting 3 hours later, virtually at the front door of the cafe, but because they call Andorra home and love good coffee. Simon Clarke of Cannonade-Drapac was but one of them – he was enjoying breakfast with his wife and dog prior to starting the fourth stage of his second consecutive Grand Tour.
Fast Racing, Relaxed Pace
Laid back, chilled out, a leisurely version of the Tour de France … but done over a far more challenging course. They were my first impressions of the pre-stage feel of the third and final Grand Tour of the year.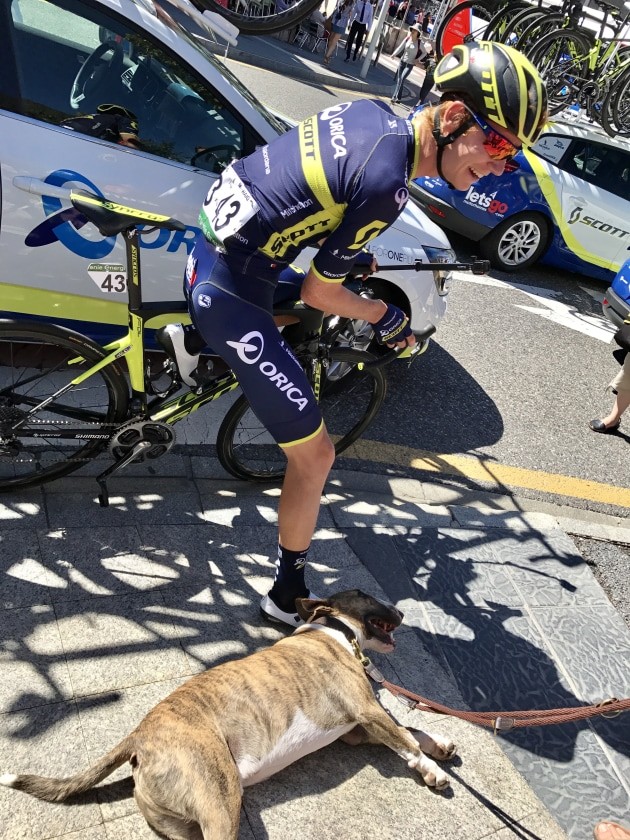 Strolling toward the team buses, I rounded a corner and saw a relaxed Dan Martin sitting on his bike signing autographs and speaking with fans. Then there was BMC Racing Team's Nicholas Roche, currently third overall in the Tour, and as down to earth as you'll get.
Alberto Contador was sitting happily in the Trek-Segafedo team bus, hundreds of adoring Spanish fans escorting it the final few hundred meters to its parking spot.
Simon Gerrans was over at the Orica-Scott bus, happily chatting with fans and the team, as was Jack Haig who was casually patting a supporter's dog before sign on.
Metres from the sign on zone, we walked down a set of stairs to an underground carpark, drove up the ramp, lifted a barricade and started following to race route barely 20 minutes ahead of the peloton.
Frontier Country
Even managing a quick pit stop for fuel and water, Cycling Maven AKA Mark Ferguson drove us an hour south to one of the most spectacular vantage points of the entire route – a breathtaking gorge along the Segre River near the municipality of Organya.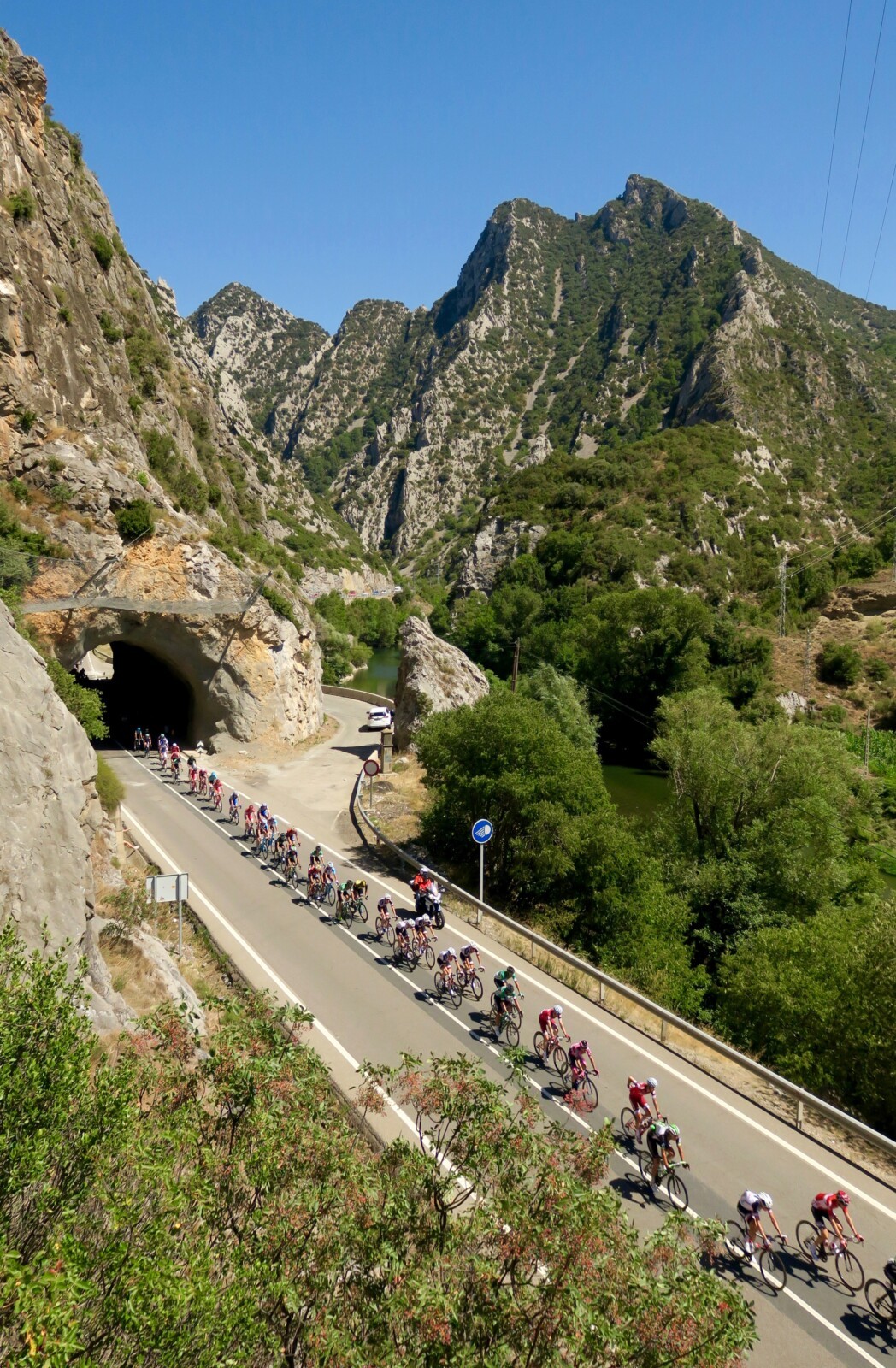 La Vuelta is a fascinating beast. It delivers some of the most brutal and demanding racing of the year. If that's the ying, the yang is this – that thrilling excitement is balanced out by a laid-back, accessible and fan & rider friendly atmosphere that only a country like Spain can deliver. La Vuelta, I love it!