Following in the tracks of the company's 'reinvention' of the adventure bike, the fully aero EXPLORO, Italian company 3T has released a dramatic new take on the aero road bike.
According to 3T, the key elements of their new STRADA are tyre size optimisation, a 1x drivetrain and new aero shapes through the frame and fork.
"The biggest factor in road bike comfort are the tyres," said 3T in the initial product release.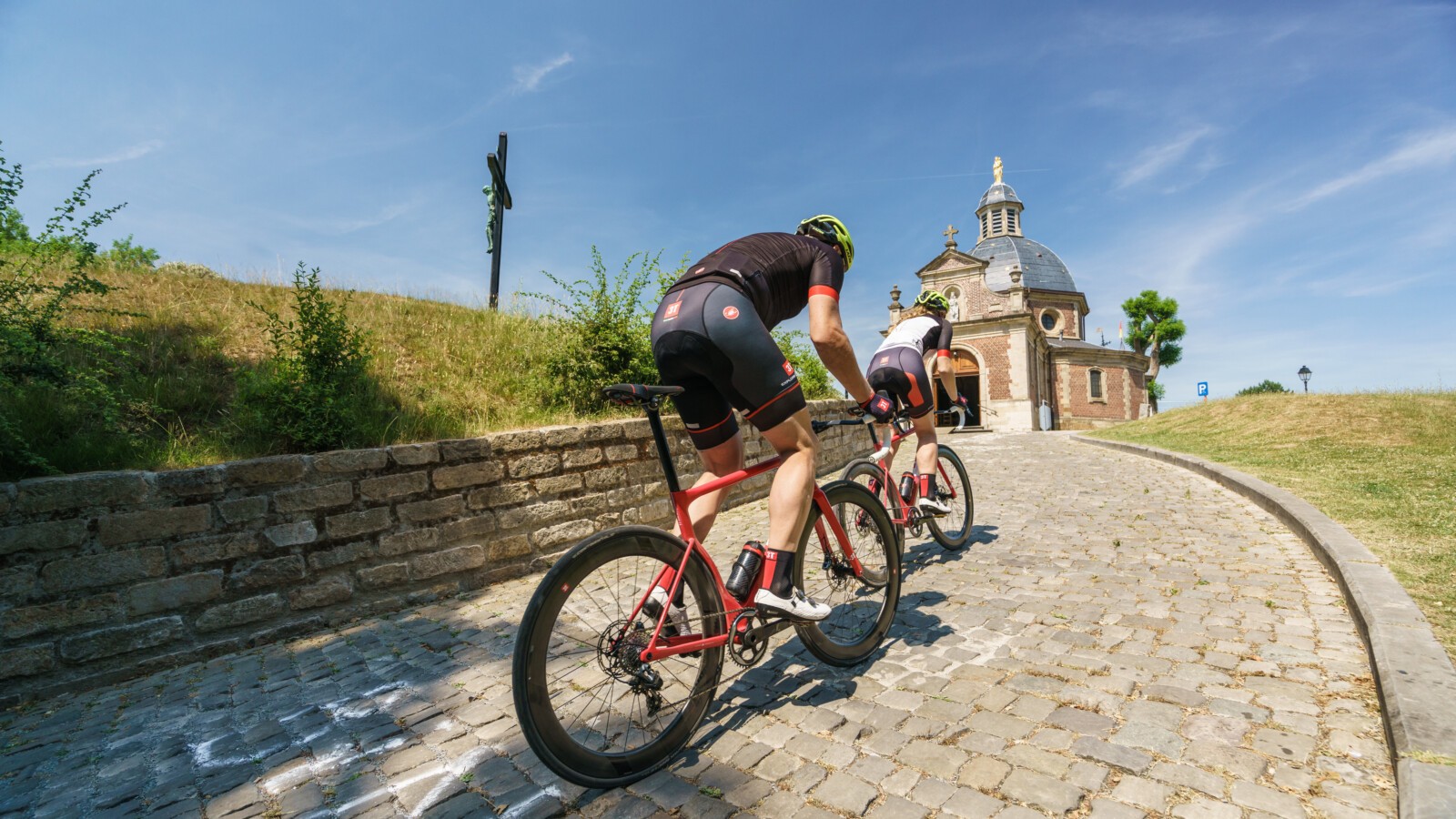 "They provide more compliance than any other part of the bike. The STRADA is the first aero road frame optimised for wider tyres, so finally you can be fast and comfortable all the time, from the cobbles to the climbs. All day, every day, with one and the same bike."

Aerodynamically for any road bike, 3T say the major problem area is around the bottom bracket with the frame, crank, chainrings, front derailleur, water bottles and rider's legs leaving little room for the air to pass through.
Wider Tyres And 1x Drive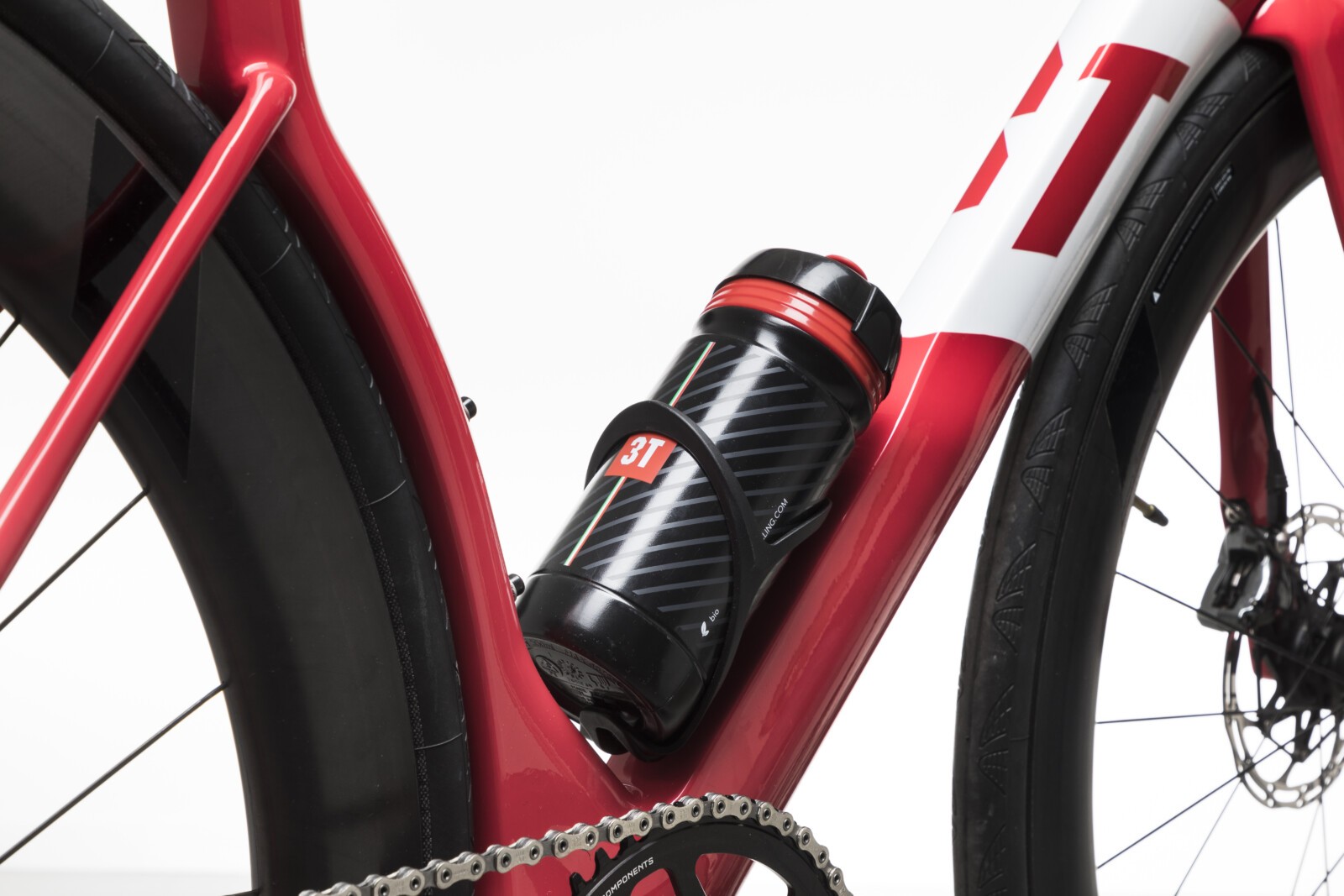 "A single ring drivetrain eliminates the front derailleur and one chainring, reducing frontal area," they said.
"This creates space for unobstructed airflow and freeing up the design of the seat tube to shield the rear wheel even better (no front derailleur mount needed). And with modern cassettes – in particular the special 3T cassette coming soon – you still have all the gears you need."

According to the company, instead of 2×11 with 14 effective gears, a front derailleur, a second ring and a second shift lever, 1×11 gives the rider all the gears they need – the required range, fewer components, less weight, less drag and less hassle.
Totally Aero
Airflow wise, the bike features 'Arcfoil' tubes – a series of curved instead of flat Sqaero cross sections. 3T say these exactly mimic the arc of the actual airflow at several points along the tubes and substantially lower the drag.

The STRADA downtube is shaped to hide the water bottles from the airflow. The fastest set-up is one bottle low on the downtube, the "team-leader" configuration. Second-fastest set-up is with two bottles. 


Then there are the 'Sqaero' airfoil sections of the seat tube arc, this design is to cover the rear tire and reduce the turbulence.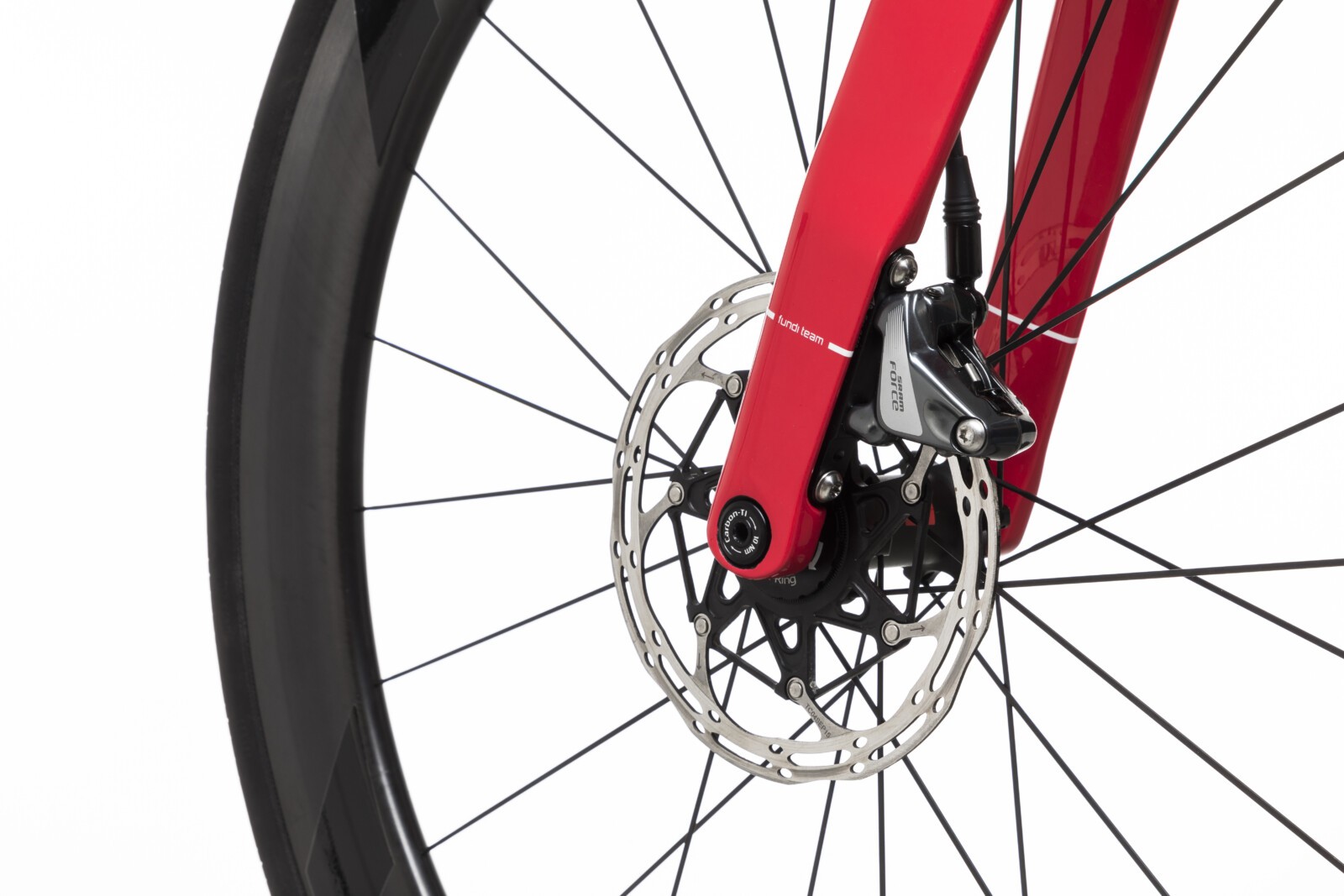 Disc Only
With a disc-brake-only designed fork, the front wheel is positioned closer to the downtube, helping create create a better transition of airflow. The fork supports flat mount disc brakes with the 140/160 mm disc adaptor integrated into the fork leg shape.

Designed to be within UCI rules and specifications, the STRADA will be available worldwide as a frameset (frame, fork, seat post & headset) from early August for an estimated $AU6,000.