Canyon have launched an updated version of their premium aero road offering, the Aeroad.
Cleaner, more minimalist and a slicker overall package, Canyon say the refined frameset is 'up to 7.4 watts faster, 170 g lighter and up to 14% stiffer.'
Bicycling Australia are yet to test the 2021 Aeroad, but Canyon say "there are no drawbacks when it comes to the bike's comfort."
"These results were achieved over a highly intensive three-year development period, during which our development departments worked in close collaboration with external partners, such as the aerodynamics experts," the company say.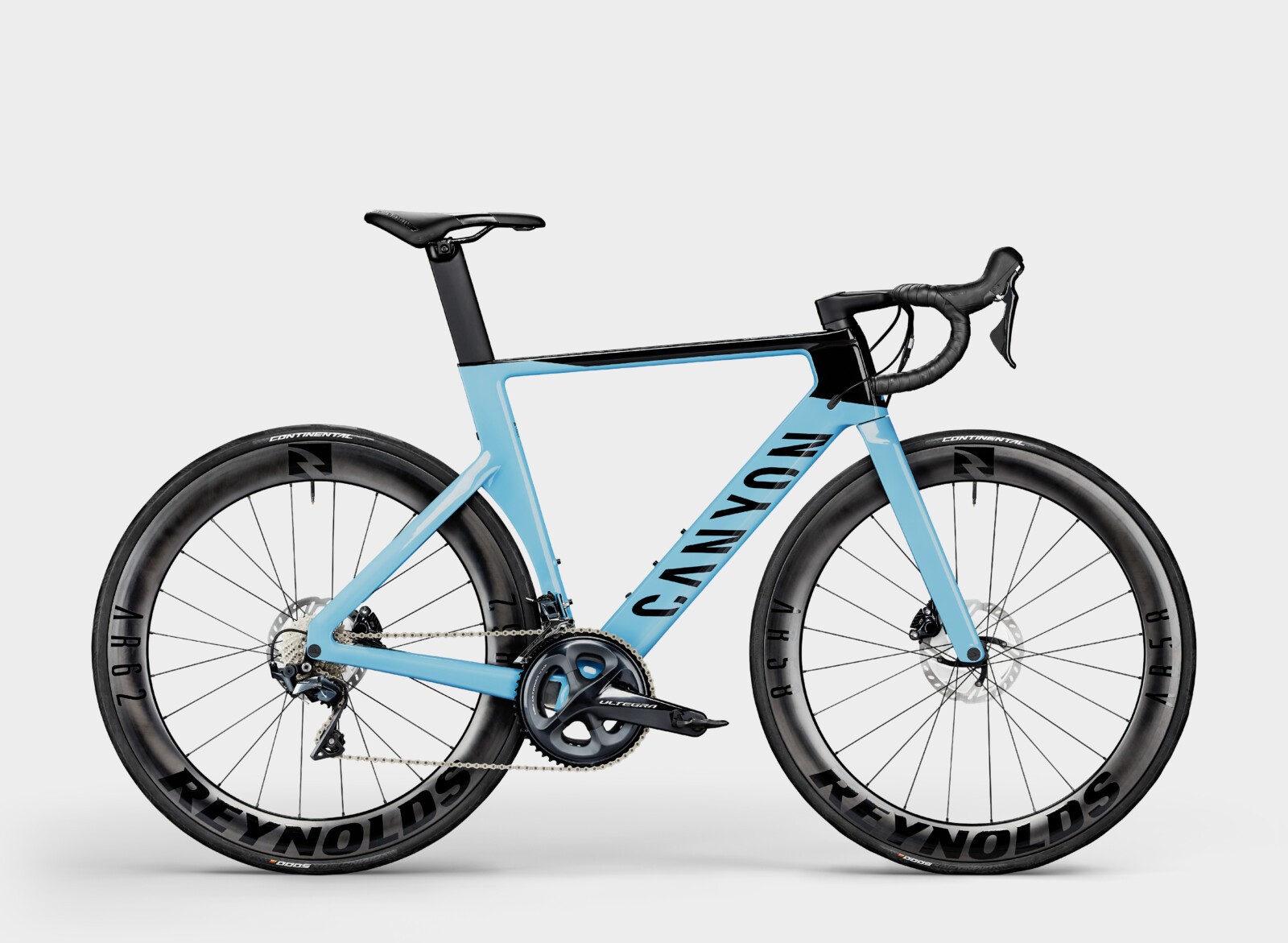 New Cockpit & Adjustable Bars
The Aeroad CF SLX and Aeroad CFR feature a new CP0018 Aerocockpit, which offers 15 mm of height adjustability without the need to alter the steerer tube length.
In addition, the CP0018 is also width-adjustable up to 20 mm wider or narrower from the standard width as delivered. This unique feature, in addition to bike fit benefits, offers another advantage: to pack the new Aeroad ready for travel, the two cockpit ends can simply be folded down with no need to remove the handlebar.
All three versions, the CF SL, CF SLX, and CFR, will feature a newly developed SP0046 seatpost claimed to be more aerodynamic than its predecessor. The Aeroad CF SLX and CFR also feature integrated cables and wires.
The Aeroad CF SL offers frame size-specific wheel sizing: sizes 2XS and the CF SL-exclusive 3XS roll on 650B wheels. The Aeroad CF SLX and CFR feature 700C wheels across all sizes, up to the largest size, 2XL. The company say with a combination of a 25 mm front and 28 mm rear tyre, the new Aeroad is even more agile. In terms of geometry, all three Aeroad platforms are identical.
Aust. Pricing
Aeroad CF SL Disc 7 $5,149
Aeroad CF SL Disc 8 $5,799
Aeroad CF SL Disc 8 WMN $5,799
Aeroad CF SLX Disc 8 Di2 $7,849
Aeroad CF SLX Disc 8 AXS $8,299
Aeroad CFR Disc 9 Di2 $11,749
Aeroad CFR Disc 9 AXS $12,549
Aeroad CFR Disc 9 EPS $14,099
The new Aeroad is available from Tuesday 6 October 2020 from canyon.com