The current trend in endurance models offered by many of the prominent bike brands is to clearly differentiate the appeal of the product from the 'race' models. They often even offer a gimmick or some 'unique' technical feature which claims to create a smooth ride or superior vibration damping. This maybe good marketing strategy; stereotypically the racer wants a stiff, aggressive, aerodynamic and light bike, whereas the endurance rider would be someone wanting to take longer rides in comfort, achieve good position on the bike and generally enjoy the ride. However, this polarised marketing may also be just dumbing down the choice to avoid consumer uncertainty… it excludes those who may be audacious enough to want all of the above: a bike to perform in both a race context and also provide comfort and performance on longer distance epic adventures. Enter the Focus Cayo.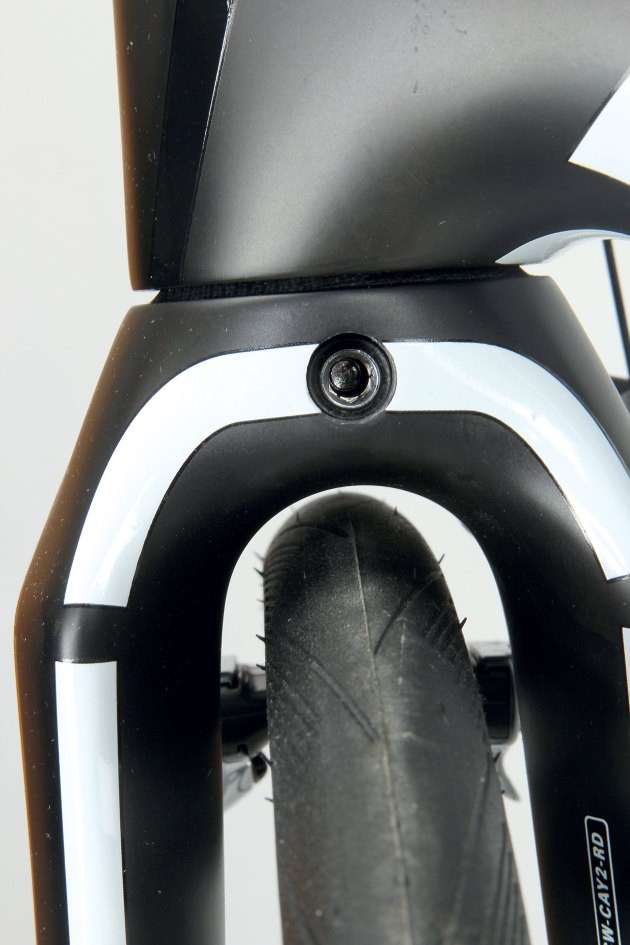 The Cayo frame offered on this bike is the same frame offered on the top Cayo model and in a medium size weighs in at an average of 860g across all sizes—and 840g on this 54cm. That places the Cayo frame as class leader in weight terms. Yet a light frame counts for nought if the ride dynamics are like riding a wet sponge. The Cayo delivers very well in this area, indeed it seems Focus has designed a frameset that despite its miserly weight, performs admirably in a range of areas. During the review period I rode the Cayo in many different contexts. Early rides saw me and the Focus exploring rough rural roads in unknown territory. These are the sort of rides where conventional endurance style bikes are expected to perform well; absorbing road vibrations, effectively damping bumps and keeping the rider in a comfortable position for the long haul. The Cayo did these things quite well. Some of the roads were very rough and the Cayo displayed above average damping characteristics. That is, it didn't feel like the plush ride of some endurance models, but was far more forgiving than the many race specific frames I have ridden.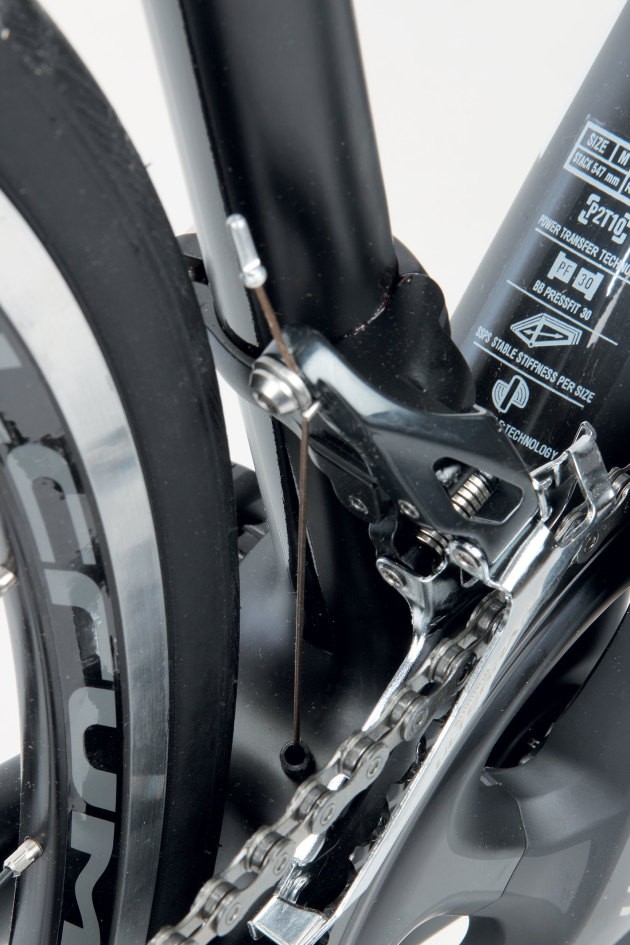 I also took on the Cayo on roads where there was a lot of climbing, and on my training rides. In these areas the Cayo felt right at home. The frame really is quite impressive, combining positive endurance qualities with admirable stiffness and rigidity under heavier loads and accelerations. Focus describes one of the design features of the Cayo as 'stable stiffness per size'. This is a design intent whereby each frame size is engineered with specific tube sizes and thicknesses to optimise the stiffness to weight ratio and keep the frame mechanical properties consistent across the entire size range. It's a nice touch; with each frame size sporting slightly altered dimensions in order to maintain what Focus obviously believes is a winning combination of frame dynamics. This review cannot validate these claims but certainly the medium size seemed to hold up well under load, accelerating with minimal sense of flexion. Likewise when climbing, the Cayo felt reasonably agile. The sense of agility was only dulled by a fairly low-spec wheelset. The Fulcrum CEX 7.0 wheels which come standard on this model are effectively the equivalent of Fulcrum Racing 7s, and thus quite heavy. Nothing affects the feel of a bike during sharp climbs and accelerations as much as the wheels.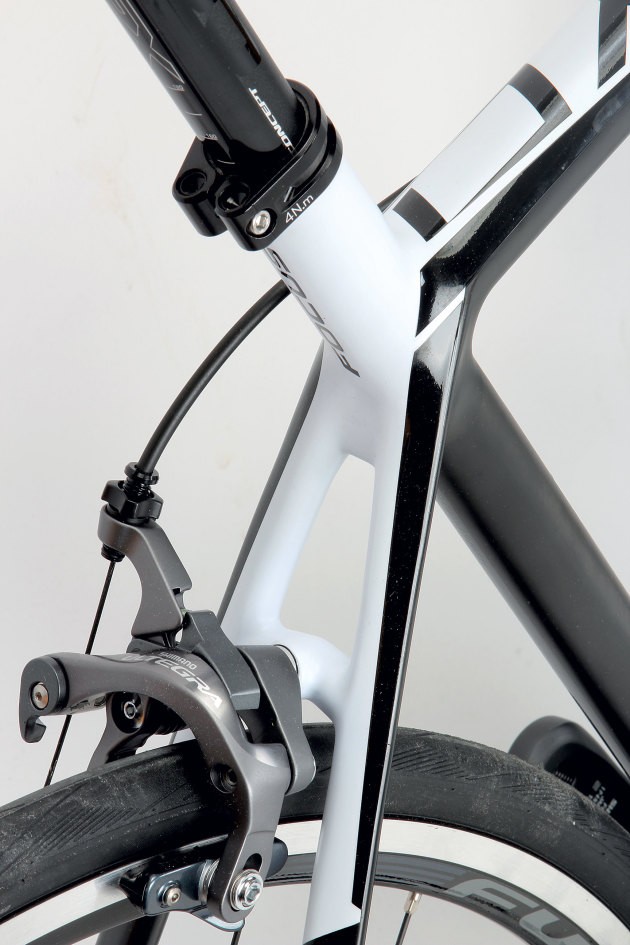 I switched in my own wheels; a pair of lighter carbon clinchers to assess the difference, and the true nature of this bike as an all-round high performer became more evident. And not surprisingly really given Focus' strong race heritage. The Ag2r WorldTour team raced this frame in Paris-Roubaix last year.
The Ultegra 11 speed groupset with mid compact chainset is well suited to this mid-tier, all- rounder bike. Shifting almost as well and being almost as light as Dura Ace, the current Ultegra offering from Shimano holds formidable ground in the performance per dollar stakes. The 25mm Schwalbe Duranos are designed to be durable training tyres. I thought they gave a mixed performance, they increased the absorption of road noise and vibration, and did not seem to hamper straight line performance, yet when cornering they felt a little uncertain. They are the folding bead variety as opposed to the wire bead, but also have a decent puncture protection belt which may take the edge off performance. I felt they robbed confidence from a bike that otherwise felt stable and reassuring. Switching to your preferred rubber is an easy fix.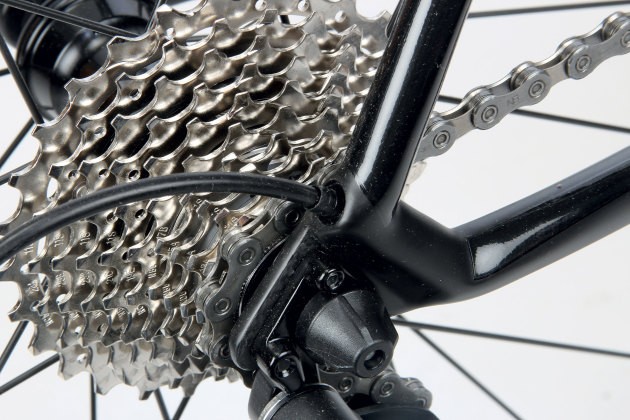 The Cayo's slightly less aggressive headtube angle contributed towards reliable and steady descending and cornering rather than being particularly sharp or aggressive. This will suit some riders, but may not be the preferred style of those desiring a bike which is very responsive when descending.
In the Cayo, Focus has created a bike which goes over and above the 'endurance' slot in which it at first glance appears to lie. It is a definite all-rounder, capable of climbing well, offering compelling levels of stiffness and rigidity under power, yet still rides somewhat like an endurance bike in terms of comfort. The Cayo is light, stiff and versatile. It doesn't sport sensational standout features but is a worthy contender for consideration as your next bike. The discerning buyer looking for a capable all-rounder will not be disappointed.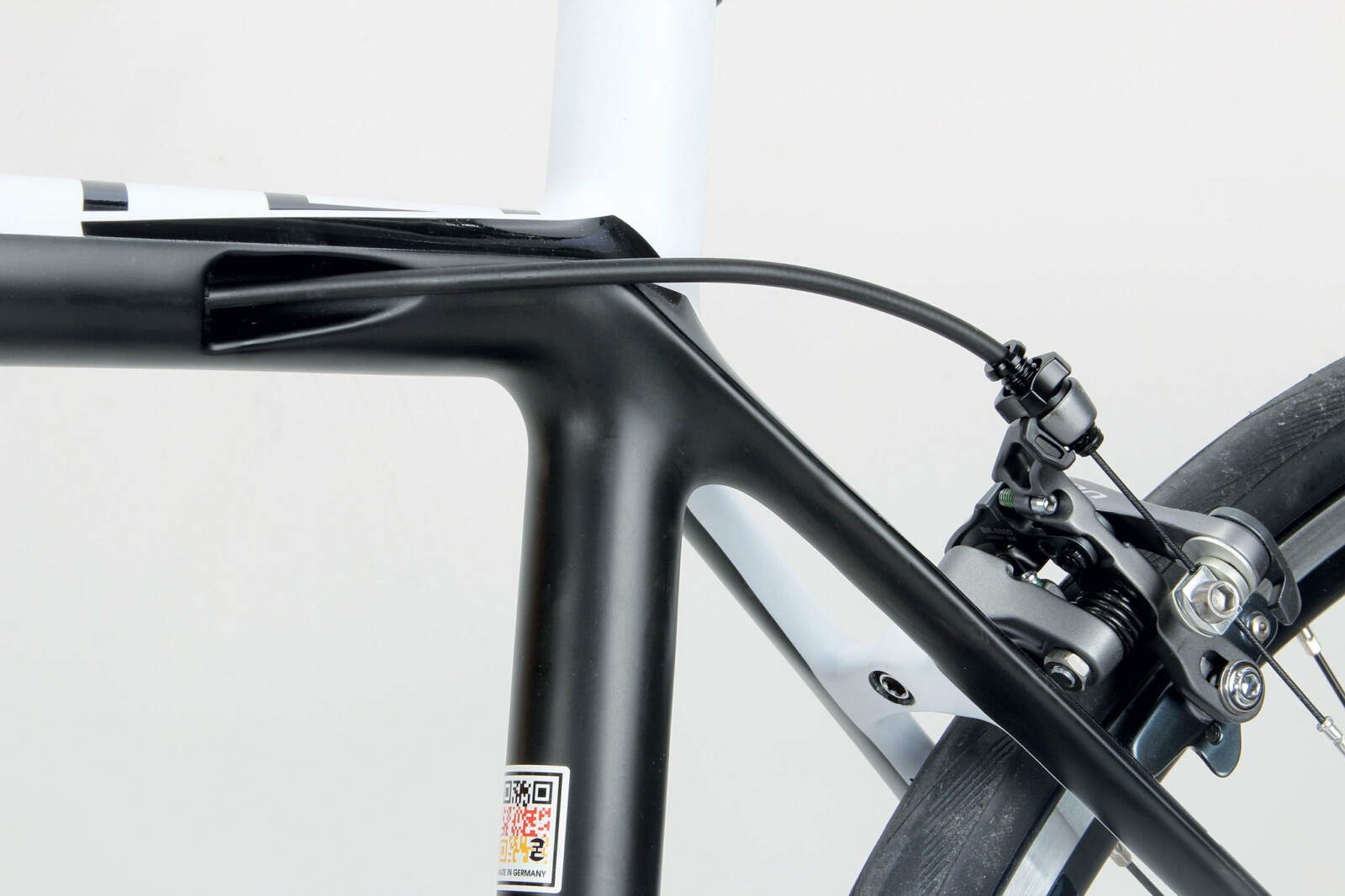 Summing Up
Quality
A superb frameset with thoughtful engineering, and tasteful design, the Cayo frame is excellent quality. With full Ultegra groupset (bar a 105 cassette) the component spec is also good quality gear. I'd say the Fulcrum wheelset is decent quality too, if a little heavy for the bike.
Performance
A true all rounder, sub 900g frame weight, yet providing a quality ride that appears to compromise little in any area. This bike performs well in almost any setting, from touring to racing. The wheelset probably mutes the true level of performance this bike is capable of.
Value
At $3,199 the Cayo offers very good value for money. The frame, however, at this price point is a rare find, impressively lightweight and the same spec at the top tier Cayo.
Overall
A very versatile bike that will satisfy those who want to race, train, climb and tour. It can do any and all of those things well. The quality of the frameset is such that componentry upgrades down the track would not be a wasted investment either.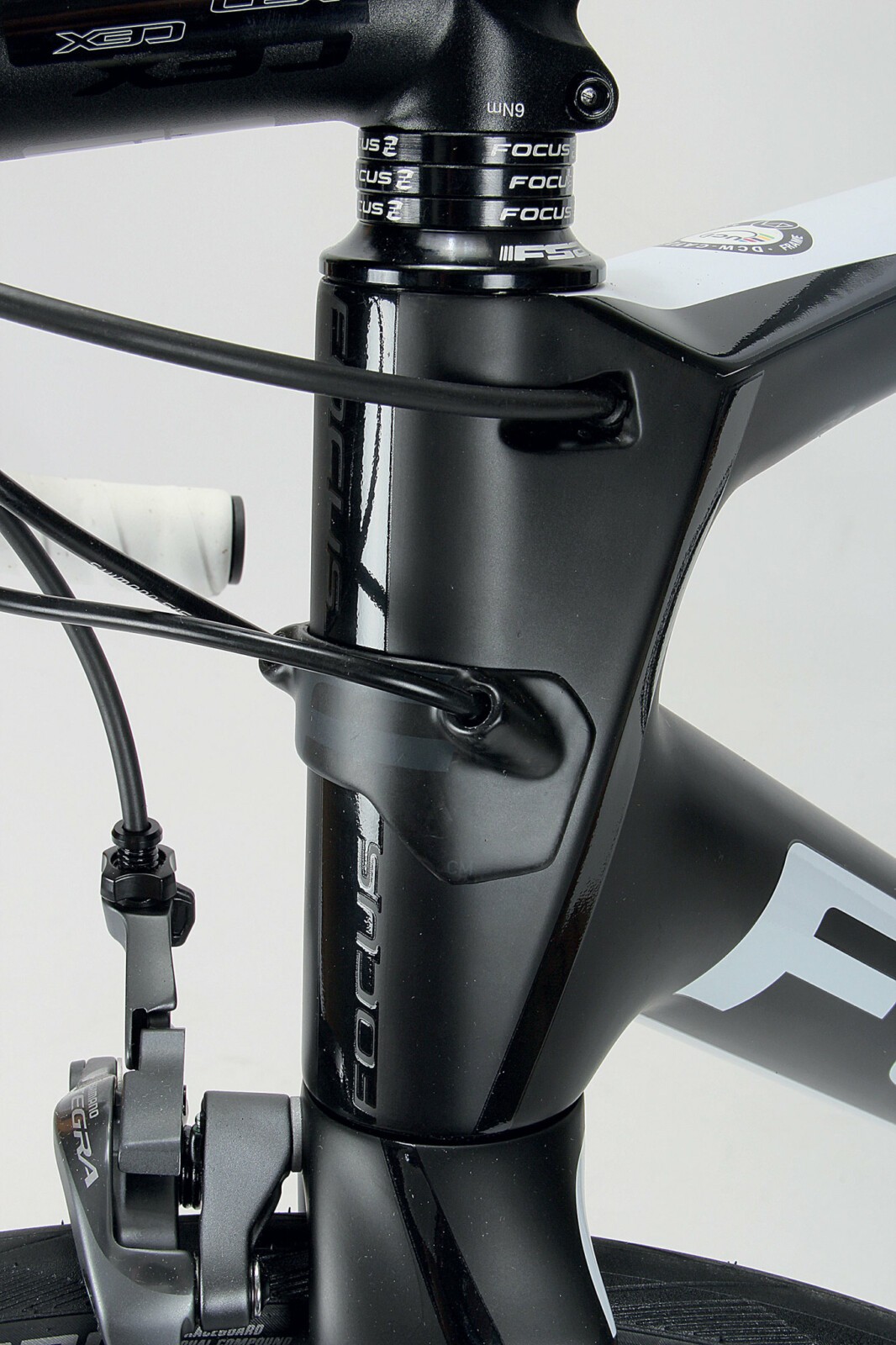 Specifications
Frame: Cayo P2T Carbon
Fork: Cayo P2T Carbon T4
Shifter: Shimano Ultegra
Front derailleur: Shimano Ultegra
Rear derailleur : Shimano Ultegra
Crankset: Shimano Ultegra
Cassette: Shimano 105
Wheelset: Fulcrum CEX 7.0
Tyres: Schwalbe Durano Fold 622 X25
Brakes: Shimano Ultegra
Handlebar: Concept EX
Saddle: fi'zi:k Antares R5 Manganese
Seatpost: Concept EX
Weight: 7.61kg
RRP: $3,199
Distributor: Derby Cycles
www.focus-bikes.com