Preparing for his first major US gravel event since making the transition from the WorldTour, Nathan Haas will be riding at the UNBOUND Gravel in Kansas on June 4.
Formerly the Dirty Kanza, UNBOUND is a significant event and, in true Colnago style, the company have prepared a very special bike for Nathan to ride.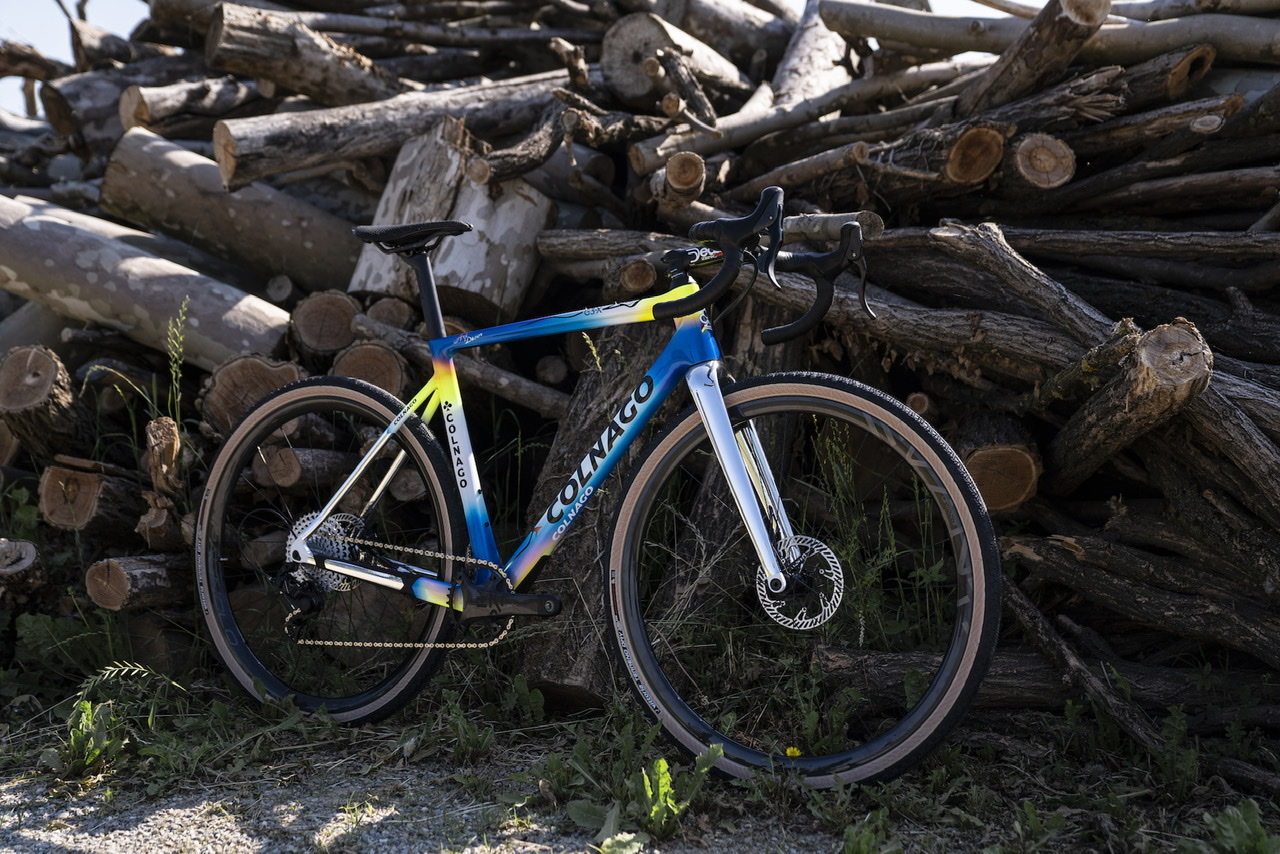 Painted Art Decor for the event that includes gravel races over various distances, Nathan's G3-X is painted in retro colours and features a tribute to this land, Kansas and to the colors of its flag. On the frame is the phrase "ad astra per aspera", the motto of Kansas in Latin, which literally means "through the roughness to the stars".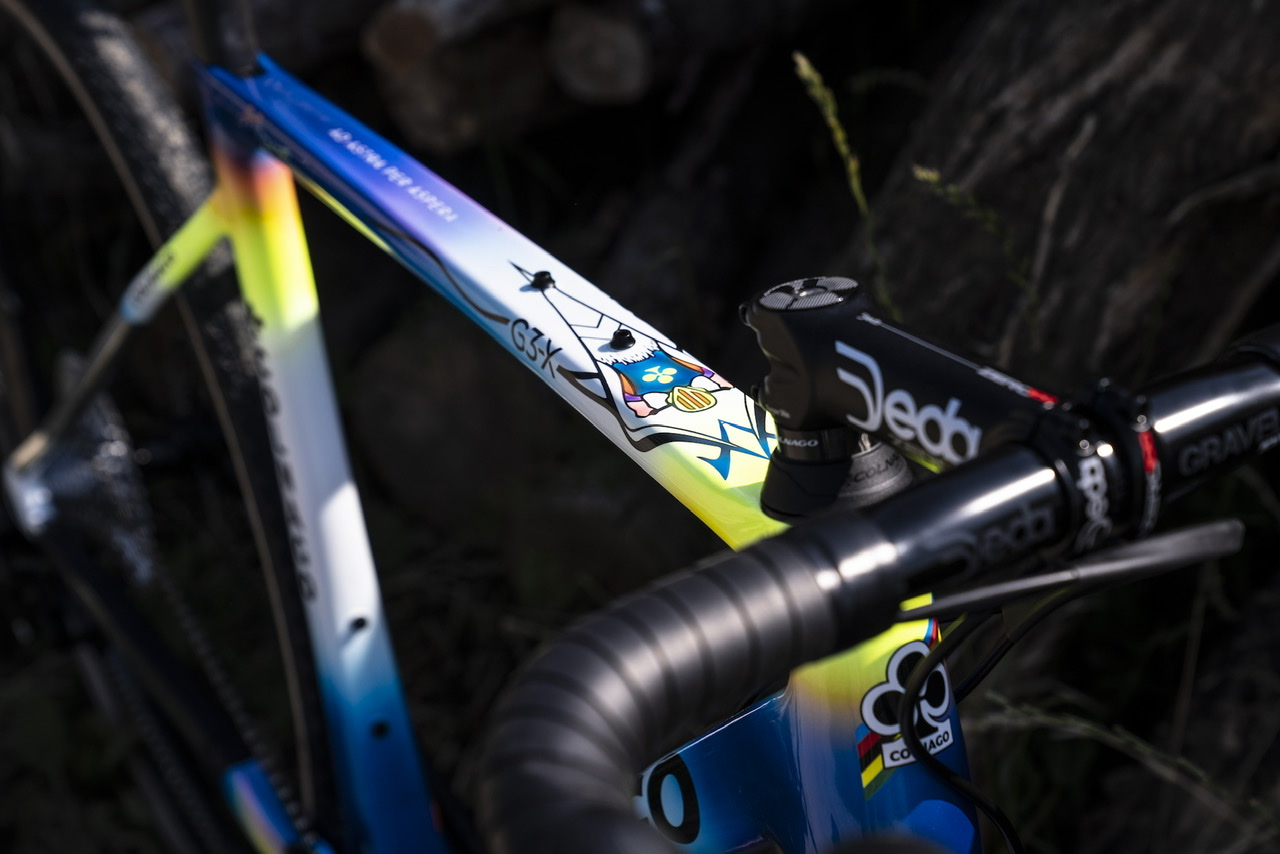 Colnago's specific gravel , the G3-X features optimised geometry for wider tires, with steering angle and overall length designed to offer greater stability and comfort at high speeds. Up to four bottle cages can be fitted along with luggage if needed. G3-X is offered in five sizes, all sloping.
Nathan's Gravel Race Programme
Haas will start the main races of the UCI Gravel World Series calendar, plus some of the important gravel races of the international calendar: UNBOUND Gravel (USA) 4 June, The BWR North Carolina (USA) 11 June, The Rift (Iceland) 23 July, SBT GRVL (USA) August 14, and some of the Nova Eroica events (Italy and other countries).
In May Nathan finished second overall in the second round of the UCI Gravel World Series, the Seven in Nannup, Western Australia.
More About Nathan Haas
Born in Brisbane on March 12, 1989, Haas made his international mountain biking debut representing Australia twice in the UCI World Championships. In 2011, when he moved to the road, he won the final classification of the Herald Sun Tour, a short stage race in Australia, and the Japan Cup. On his debut among professionals, in 2012, he won the general classification of the Tour of Britain.
In 2014 he won the Japan Cup again. In 2016 he won the ranking of best climber at the Tour de Yorkshire. Among other important placings are fourth at the 2017 Amstel Gold Race and 18th at the 2018 Milan-Sanremo.
Image Gallery