Marcus Leach gets gritty with a unique offering from Italian marque Pinarello, the gravel-specific Grevil.
When it comes to gravel bikes there's a sliding scale ranging from the 'slow and steady all-day adventure bike' through to the 'I'm just a super-fast road bike in disguise', with an ever growing number of bikes fitting somewhere in between.

So, when Pinarello announced they were entering the the gravel sector, there were no surprises that the Grevil, and the souped up Grevil+, were very much in the racing gravel bike category.

That's not to say the Grevil is simply a road bike with some knobbly tires, far from it in fact, but it's important to know that this bike is built for speed and top-end performance and not long bikepacking trips. This explains why, at a glance, it bears resemblance to the Prince FX—which is no bad thing given the success and quality of that bike. However, closer inspection reveals subtle differences that gives the Grevil its own identity, albeit with a few shortcomings.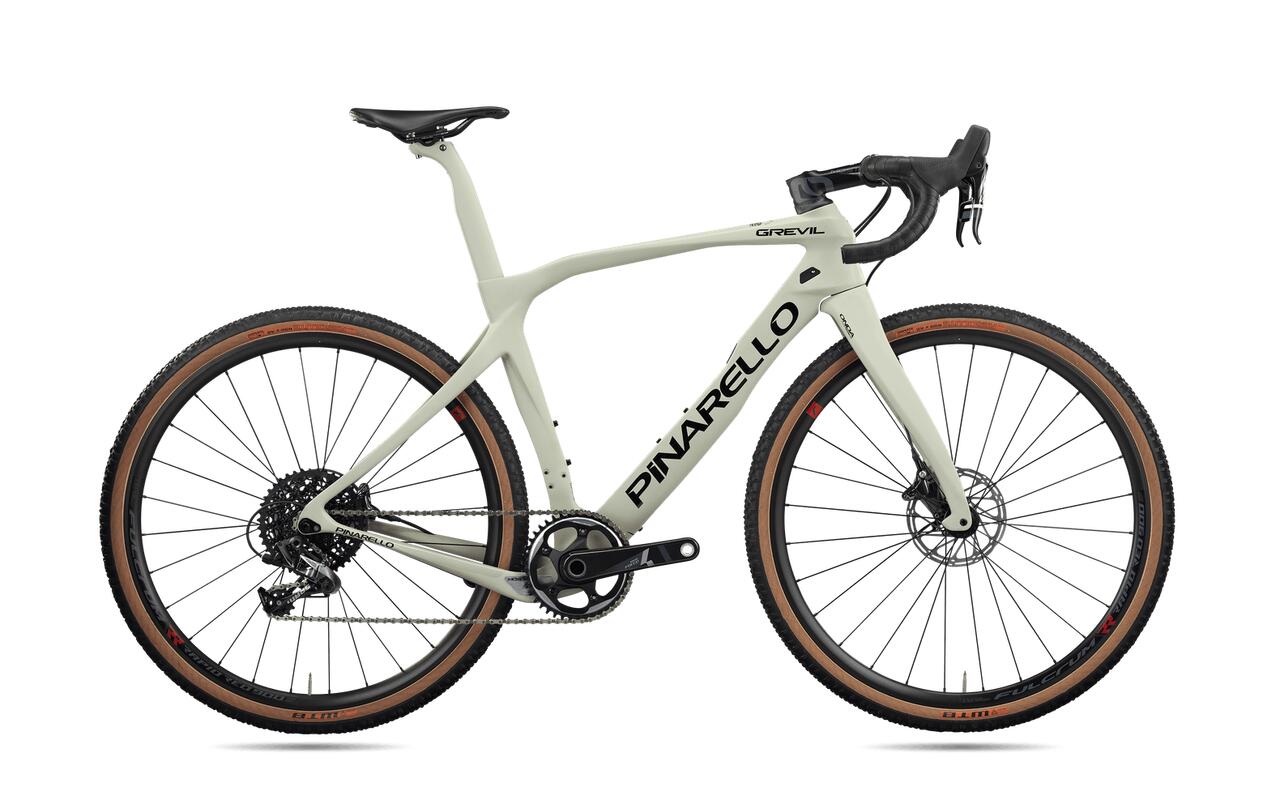 Stiff & Direct
Let's start with the frame. Built from Toray T700 carbon fibre it's on the stiff side, which is great for climbing and riding on smoother gravel roads, but can cause things to get a little bumpy at the back when on rougher terrain. It has a shorter reach and higher stack than the Prince FX and Dogma 10—from which it takes a lot of its characteristics—allowing for a more comfortable ride position without being too upright.
The unconventional shape of the down tube, with a truncated aerofoil cross-section, is designed to help improve airflow which, when paired with the Onda fork and its interestingly named Fork Flap, is a clear an indication as you need that this bike is best ridden at speed to get the most out of it. The seat tube is also designed to be aero, with a matching aero seat post that is clamped in place with a recessed bolt in the top tube.

…there was little fault to find in terms of performance on a bike that comes into its own when ridden hard and fast…
A dropped chainstay on the drive side allows for the use of both 650b and 700c wheels, offering a huge range of wheelset choices and clearance options. Running 650b wheels you can go as wide as 53mm (2.1in), and comfortably fit 42mm when on 700c wheels, with the bike coming with 650b wheels as standard—and it's here that it lets itself down. Not with the wheel size, but rather the quality, or lack of it, with the wheels themselves.
From Road To Gravel
For a brand steeped in history and known for producing some of the best bikes in the world, it is both surprising and somewhat confusing as to why they opted to fit the Grevil with such cheap wheels. While I understand many brands do this to keep costs down I wouldn't have expected Pinarello to scrimp and save to such an extent. The 650b Fulcrum Racing 7 DB wheels that it does come with are average at best, and not befitting of such a fine machine.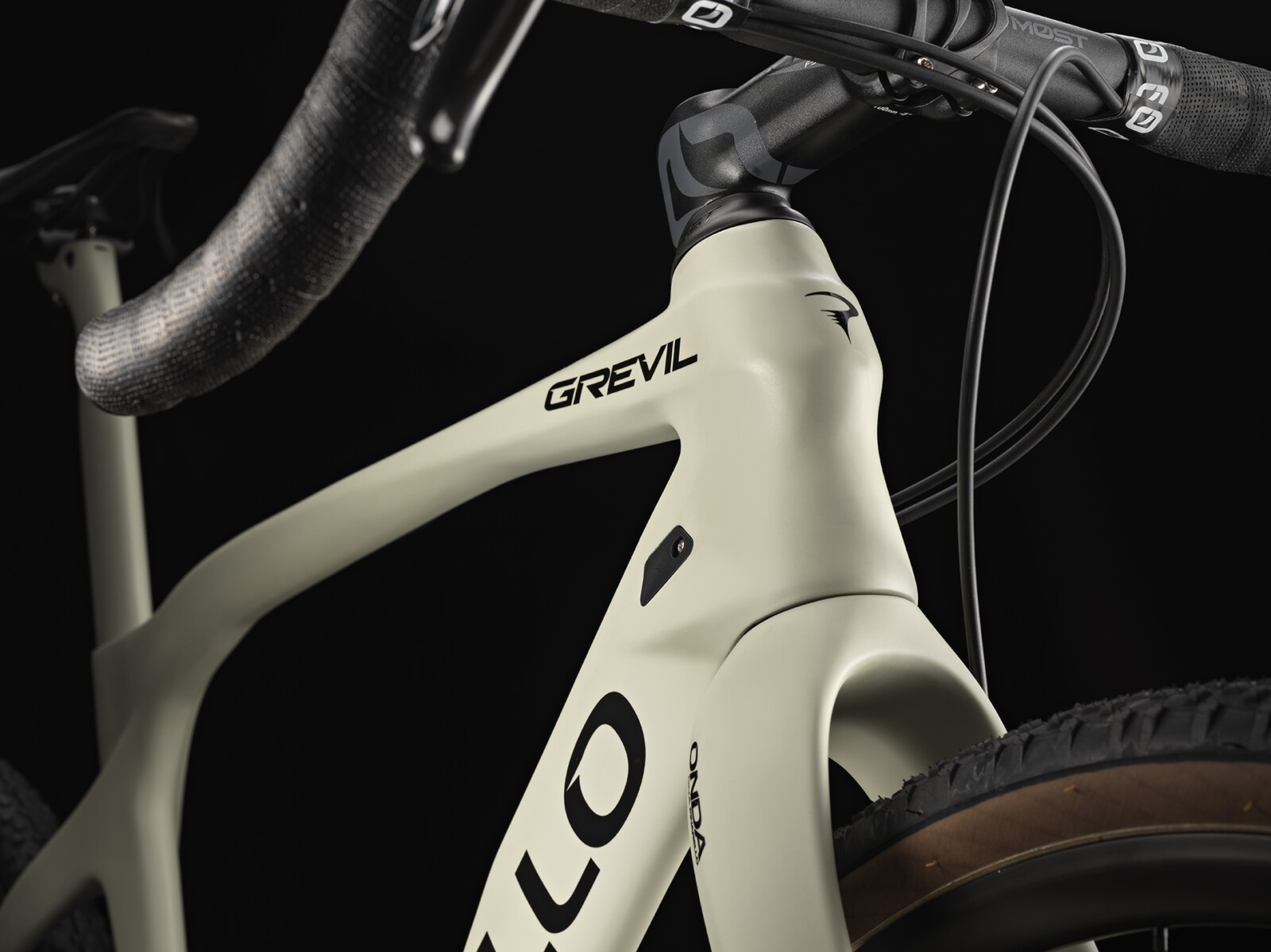 Looking past this obvious disappointment, the Grevil comes with a SRAM Force 1 groupset that is a perfect match for a bike designed to mix it up on rougher terrains, offering more than enough gears to make the most of the aero design as well as to climb smoothly. As mentioned before, the stiffness of the frame also lends itself to this being a bike that is just as comfortable going up as it is going forward at speed. Speaking of speed, many gravel bikes fall down on this when they return to smoother surfaces—not so the Grevil, which is just as at home on tarmac as it is on gravel, especially if you're running 700c wheels with slightly smoother tires.
Adventure Awaits
Sadly, due to the ongoing impact of COVID-19, I had no actual races to put the Grevil to the test in the competitive environment I feel it has been designed and built for. That's not to say I didn't have a great deal of fun flying along the myriad of gravel tracks and forest roads that surround my house. However, it was in doing so that I had to ask myself the question: is this what I want from a gravel bike? And the answer is no.
I guess if you are aiming to win, or at least be at the pointy end of races, then this bike is fit for purpose. However, gravel riding, for me at least, is not all about thrashing out the miles as quickly as possible, but rather slowing down a little and enjoying the ride.
With that in mind, the Grevil is a little overkill, and all of its effort to be aero is wasted somewhat, even confusing in places. Here's a bike built to be aero and fast, and yet it has the option of a third bottle cage mount on the underside of the down tube. Given there are no other mounts for fitting bike packing bags it seems an odd choice when it would have been far easier to not bother with it in the first place.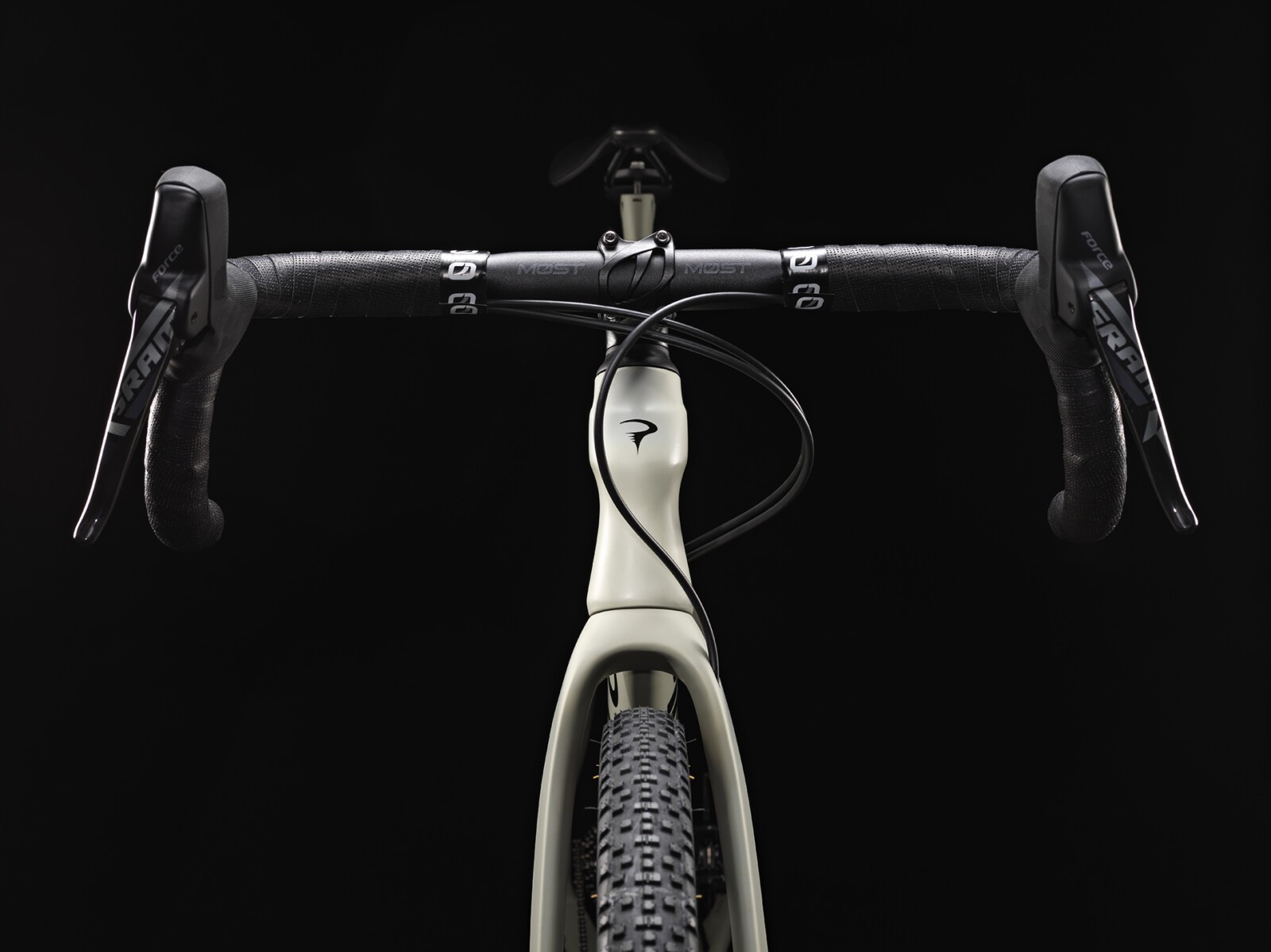 Performance
The first Pinarello I ever rode was the F12, so I had pretty high standards to judge the Grevil against—not as a complete bike, but rather in terms of handling, stability and reactivity. And it didn't disappoint. Apart from the tendency for the back end to bounce around a little on really rough terrain, there was little fault to find in terms of performance on a bike that comes into its own when ridden hard and fast.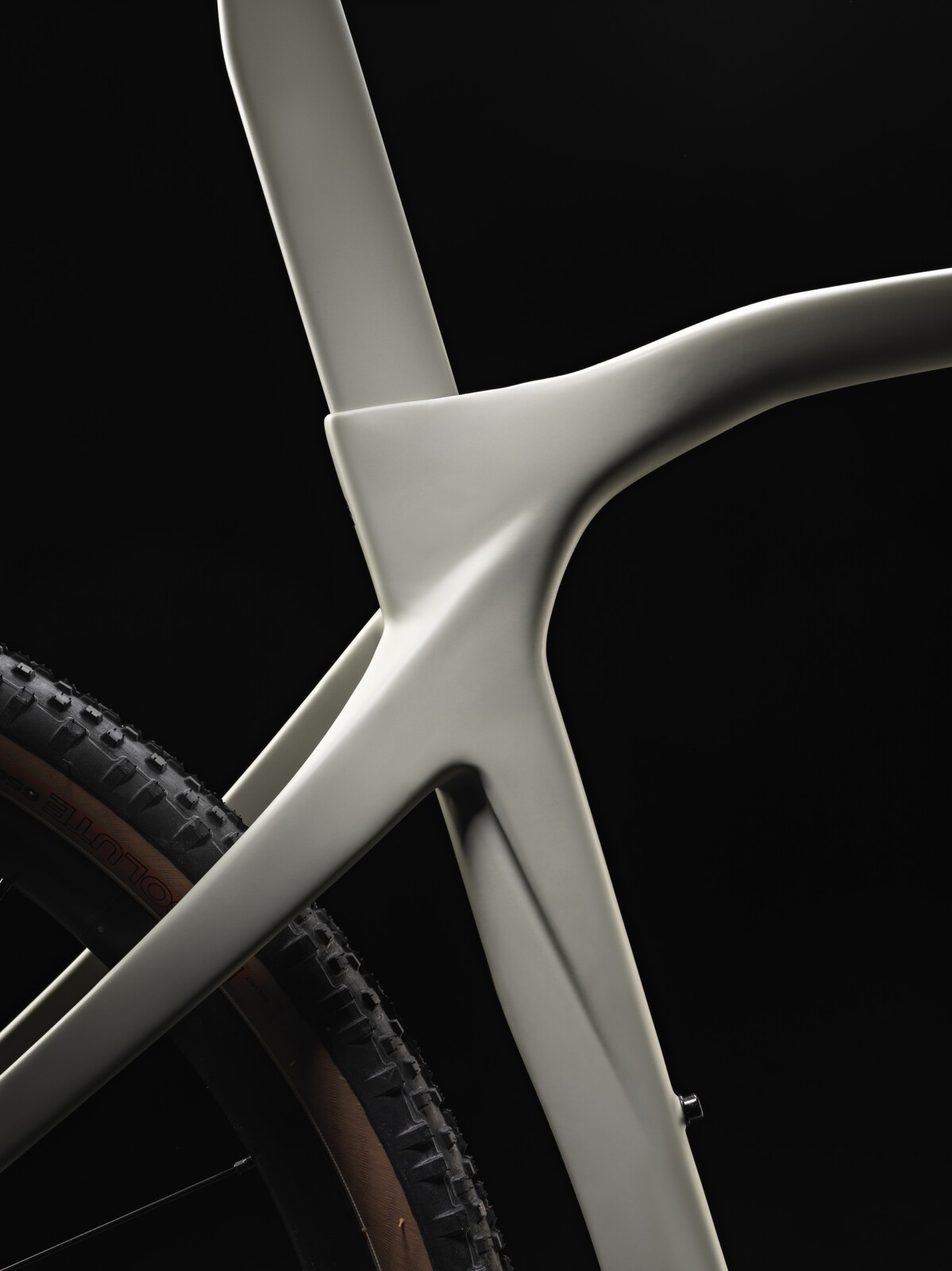 Finish
This model gets a SRAM Force 1 groupset, although the option of Shimano components is there, with Pinarello's in-house brand Most providing the alloy handlebar, stem and bar tape, which could do with being a little thicker. The Fulcrum wheels are finished with WTB Resolute 42s.
Overall
When all is said and done this is a seriously fast gravel bike, and is only a decent set of wheels away from being pretty much the perfect ride for those looking to take the speed of the road onto dirt tracks.
It has all the hallmarks and DNA of its road faring cousins, only built to munch gravel miles faster than your jaw will hit the floor when you see the price.
Specs
Frame: Carbon Torayca T700 UD,
Asymmetric, Flexstays, Think2,
Internal Cable Routing, Flatback profiles
Fork: Onda T700 UD Carbon,
12x100mm Thru-Axle
Wheels: 650b Fulcrum Racing 7 DB
Tyres: WTB Resolute 42mm
Groupset: SRAM Force 1
Brakes: HRD Force hydraulic,
flat mount, 160mm rotors
Casette: SRAM XG-1175 10-42T
Weight: 9.17kg (size 59cm)
Price: www.bikeexchange.com.au