The origins of the popular Sydney cycling club Randwick date back to 1903 when the Botany Amateur Cycling Club was formed – one of the very first cycling clubs in Australia.
Eventually, the club based itself at the feared & revered Heffron Park in Maroubra, located in Randwick and become Randwick-Botany Cycling Club.
These days the club is known simply as Randwick Cycling and has around 400 members aged from 5 through to 90 years of age. Always moving forward, the club boasts a packed schedule that includes training rides most days, an annual retro cycling gear swap meet, social meets and a thrilling Saturday afternoon racing series.
Bicycling Australia is thrilled to be supporting and covering Randwick Cycling's upcoming Saturday racing and will feature the highlights over the next 3 weeks on our social pages. To celebrate the start of the season we caught up with Club President Shane Mattiske who told us a little more about the club and explained how riders can get into criterium racing.
Bicycling Australia: We are thrilled to be supporting your club and the upcoming Saturday racing series – first can you tell us what attracts riders to the club and the age range of members?
Shane Mattiske: What attracts people to the club? The training, racing, camaraderie – a mix of all three and social activities, off the bike, too. Our eldest member will turn 90 in a few months time; and our youngest member is aged 5 years. We have a great juniors program and around 20% of members are aged below 21 years – representing a strong future for the growth of cycling for the club.
Our DNA started as a racing club and one thing we focus on across everything we do – whether it is social rides on weekends, juniors or competitive racing, is making sure that we improve the skills of our riders. Our motto is 'Ride Better With Randwick!'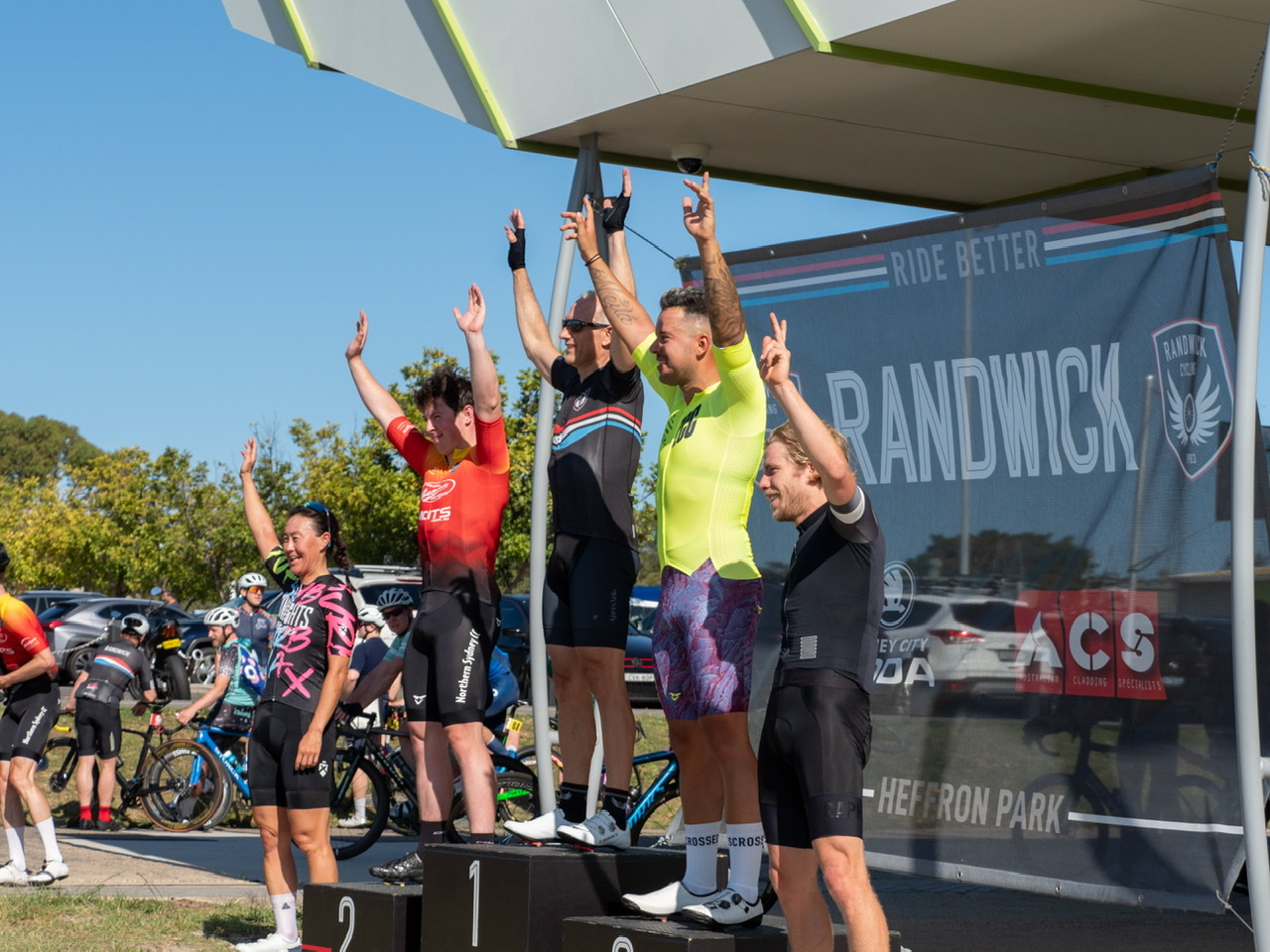 Most of the members enjoy coming together on a weekday to ride and keep fit, learn skills, and meet new friends. On the weekends, larger groups ride and we all enjoy our post-ride coffee and chat.
For those young riders who want to improve their racing skills and compete in major competitions, our development squad provides more focused group training with a leading cycling coach and mentoring by more experienced cyclists.
For our elite women and men racers, streams are available to assist riders to compete at their peak. And we have several club members who are national champions in the masters division – as well as a UCI World Masters Track Champion!
We have a great social program – and provide opportunities for the club to come together and enjoy each others' company off the bike. For major events such as the Classics series (such as Bowral and Mudgee), we organise group accommodation and team dinners. And in January, we hold a three-day camp in the Snowy Mountains.
We also host an annual community event – the Heffron Park Retro Day which is all about classic steel bikes, craft beer, food trucks and a swap meet – all alongside our regular Saturday Crit racing. This will be run again in early 2022.
BA: Your Saturday racing is about to kick-off for the year, can you tell us a little bit about that?
SM: Pretty much every weekend for the last 40 plus years we have been hosting racing at Heffron Park. Our Saturday racing covers five grades (Div 1 to 5) and also juniors. We're also pushing to get more female cyclists racing and pay additional prize money for the first female. It's a fun and friendly atmosphere for all – and it's easy to enter online via Buncheur. Riders can also get updates on our weekly racing from our Randwick Cycling Facebook page.
We are just about to kick off our three-week series in conjunction with the Bowral Classic where winners gain entry to the Gran Fondo event and Bowral Crit.
Our prestige race of the year is the Snow Wilson Memorial Classic. This event, in honour of a stalwart of the club, is also held on 4 December and is expected to attract a high quality of Division 1 riders.
To round out the year we have a normal crit race on 11 December and the added bonus of Pudding Races on 18 December – you need to be there to experience it!
There is a saying that, 'if you can race at Heffron, you can race anywhere'. Heffron is loved as a technical course, requiring riders to demonstrate strength, speed, and strong bike handling skills. That shouldn't deter the novice. Each week, riders come to Heffron who've never competed, to test their abilities and keep coming back, week after week, to refine their craft.
BA: How many riders do you expect to attend?
SM: We typically have between 80 and 150 people racing every Saturday across our five divisions. Numbers have been really strong since lockdown ended and we've had some great fields across every grade. This is more good news for cycling in Sydney and beyond.
BA: Are new riders welcome, and how do riders take the big step to their first race?
SM: A criterium, or a crit, is a bike race over a closed circuit. At Heffron, the crit track is within the confines of Heffron Park and is just over 2km. It's a Sydney institution!
International cyclists such as Cadel Evans & Mark Cavendish have raced at Heffron. It's also a great track to learn racing skills on for people just starting out.
On Saturday afternoon up to 160 cyclists from across all parts of Sydney and beyond converge to Heffron, with races held for juniors and five seniors divisions. There can be up 40 riders per race.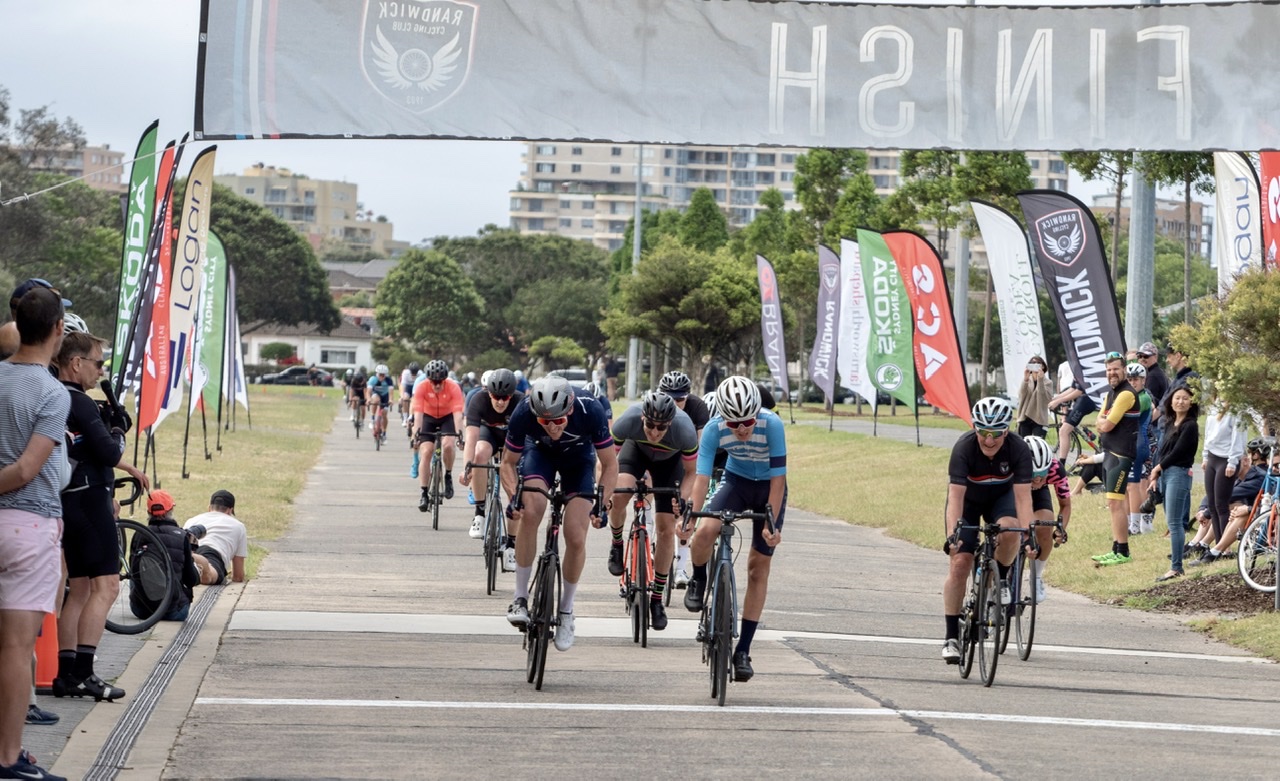 All competitors need to have a racing licence via AusCycling. You can purchase a one-off licence, or have free trial for a month, or upgrade your existing 'ride' licence to a 'race' licence. You can easily enter our races via Buncheur's online booking system.
The way I got involved was to try it out, and I think that's the best way for most people. Even if it seems daunting at first, you just need to give it a go.
BA: As an experienced crit rider yourself, what would be your three tips for newer riders or those interested in trying out racing?
SM: When you're starting out, it's always a good idea to look for someone more experienced and follow how they race. When you're in the race, keeping your line is really important – the racing can be very tight so keeping your line, whether it's on straights or in corners is really important. Things can happen quickly in crit races so be attentive and ready to react to shifts in the bunch – or to someone's attack. Most importantly enjoy it! Crit racings is one of the best ways to lift your fitness and riding skills – and the social environment around and after races is excellent.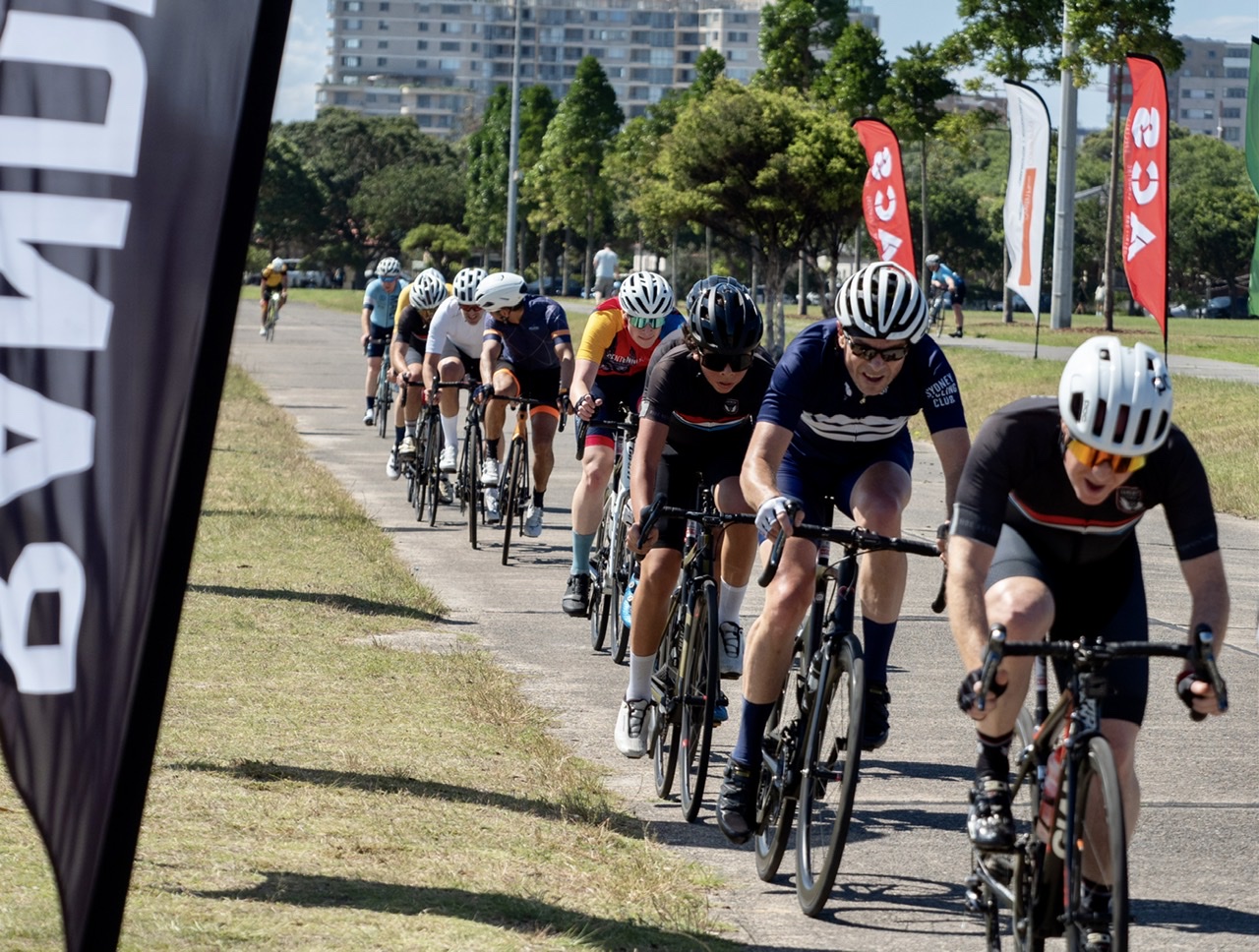 BA: And bike wise …what would be the recommended setup?
SM: When you're starting out, the main thing is be on a bike you're comfortable with – and remove anything that can shake or fall off like saddlebags or lights. If you have a flat tyre you'll be able to take a lap out at the start-finish line and the club should have a spare wheel for you.
As you build your skills you'll likely look to a bike that steers quickly and can hold all that power that you're going to be putting down as you sprint for victory!
BA: Bicycling Australia and the Bowral Crit are thrilled to be attending and supporting your events over the coming weeks …what can we expect to see while trackside?
It's going to be a great social atmosphere. You'll get some great racing from our male and female racers across all grades, plus a DJ to lift the riders (and spectators), trackside commentary and food trucks
BA: And will we see you guys racing the inaugural Bowral Crit?
SM: The Bowral Crit will be a great new event and we'll definitely have a lot of our riders racing on the day. It's a big attraction to be able to compete in the Bowral Crit and then stay on for the Gran Fondo events at Bowral. It's a great region that's really close to Sydney and the Gran Fondo has always been a well-organised event.
BA: How can people find out more about your club or come along and watch the racing?
SM: Our website randwickcc.com.au, Facebook https://www.facebook.com/rbotcc and Instagram [@randwickcc] are good places to start – or simply join us for a ride.
We roll six days a week (Tuesday to Sunday) from the Randwick Gates of Centennial Park. We separate some of our rides based on skills and pace, whilst other rides are combined. During the week, our club rides stay local in the eastern suburbs because we realise that people need to get on with life off the bike. On the weekends we go further afield including the northern beaches and into Sutherland Shire.
We also have groups for women cyclists and as a family club, we offer kids in the community a training program that helps them make the transition from learning to ride to competing. On Thursday and Saturday afternoons, the Heffron Park Junior Cycling Academy is open to all junior cyclists, girls and boys, from ages 5-6 to 15 years. Led by an accredited cycling coach, the focus is on skills, confidence and fitness.
Our focus is clear, you will Ride Better With Randwick – we are a cycling club that helps social and competitive riders to ride better!
For more on the club visit randwickcc.com.au and to register for the Bowral Crit see http://bowralclassic.com.au/thecrit