UK-based Hunt Bike Wheels have made quite a name for themselves over the past few years, and their reputation continues to strengthen as more riders and teams choose their wheels.
With the 42 Limitless Gravel Disc, Hunt's objective was simple and straightforward—develop one of the world's best all-round gravel-specific wheelsets.
Gravel events are booming, and riders are wanting higher-quality technology, wider inner and outer widths, and ultimately faster wheels. To add another layer to the complex equation, those who enjoy a mix of smooth blacktop bitumen road riding along with medium to course gravel want wheels that can perform competently on both surfaces. And, as you can no doubt imagine, this is a tough ask.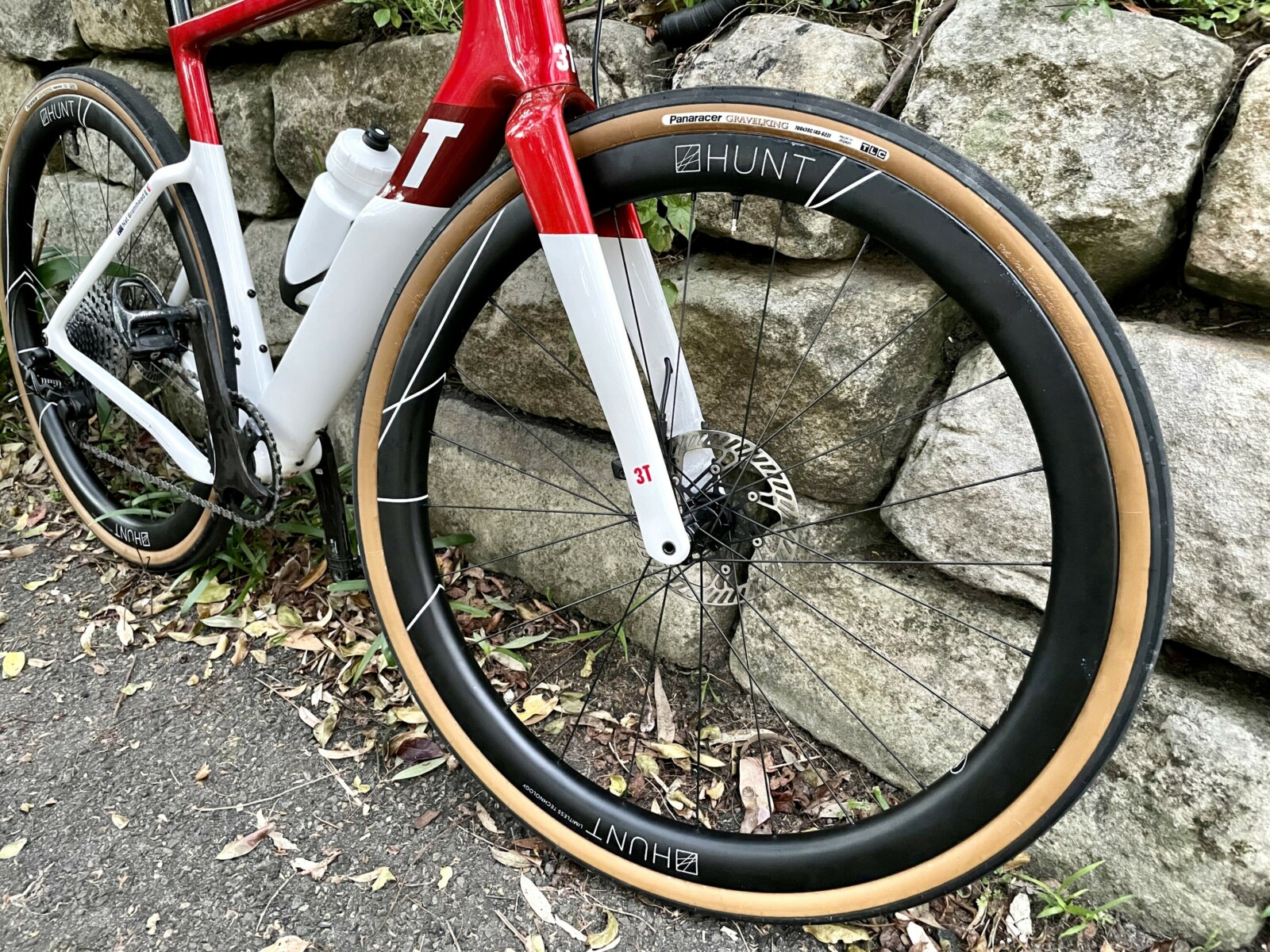 Wind tunnel-tested, the 42mm Limitless wheels have recorded the lowest aerodynamic drag among a range of leading gravel-specific wheels under 50mm depth. The gains are marginal, but they deliver up to 12W savings over competitors and 16.8W savings over non-aero gravel wheels.
The rims measure 25mm internal and 36mm external, making them perfect for 700c tyres of 35mm width and above. It's worth noting that Hunt recommended a minimum tyre width of 32mm. With a depth of 42mm, the rims follow a prominent and noticeably wide U-shaped profile. Externally, white Hunt logos and graphics set the wheelset off neatly and offer a contemporary finish that's well-suited to today's gravel bikes.
"…The tyre / wheel combo completely transformed the ride and feel of the bike on flat roads along with climbing and descending…"
We don't have a wind tunnel and, to be honest, don't want to ever use one. We'd rather test quality wheels like this in the real world, so that's what we did.
First things first and out of the box, the freewheel is LOUD! This can be toned down with a touch of grease, I quickly became used to the enhanced acoustics and actually found the noise quite handy when riding a busy local mixed path.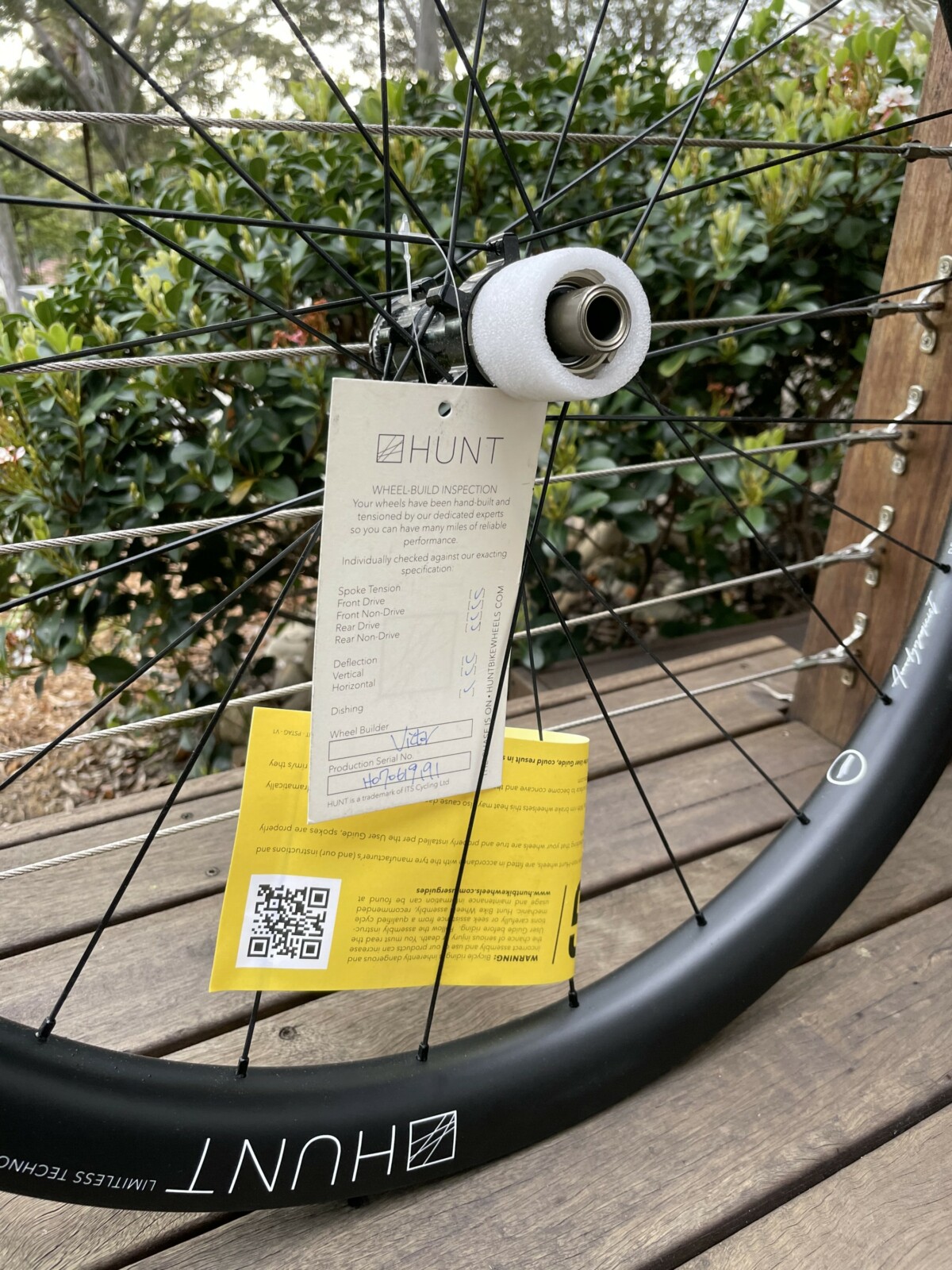 Wider width equates to more aero and efficient wheels, more and more manufacturers are realising this and I believe the industry is transitioning to way wider wheels as standard across the board. Could 32 or 34mm be the new 23 or 25mm? It sure looks like it.
Six years ago Bicycling Australia reviewer Dr Michael Hanslip wrote "A 23mm tyre on a 17mm rim looks a bit like a light globe. The sidewalls of the tyre curve dramatically inwards under the tread to fit into the rim well. In contrast, a 23mm tyre on a 25mm rim has nearly vertical sidewalls."
Widen Your Stance
With that in mind, we tested the Hunts with both 34 and 38mm wide tyres. Coupled with the 25mm internal width, those tyres measure 36mm and 40mm when fitted tubeless and inflated to around 60psi. Both felt particularly fast, and particularly downhill. Interestingly the 38mm tyres – Panaracer GravelKing SS – showed a far rounder and wider profile when paired with the Hunt wheels. The tyre / wheel combo completely transformed the ride and feel of the bike on flat roads along with climbing and descending.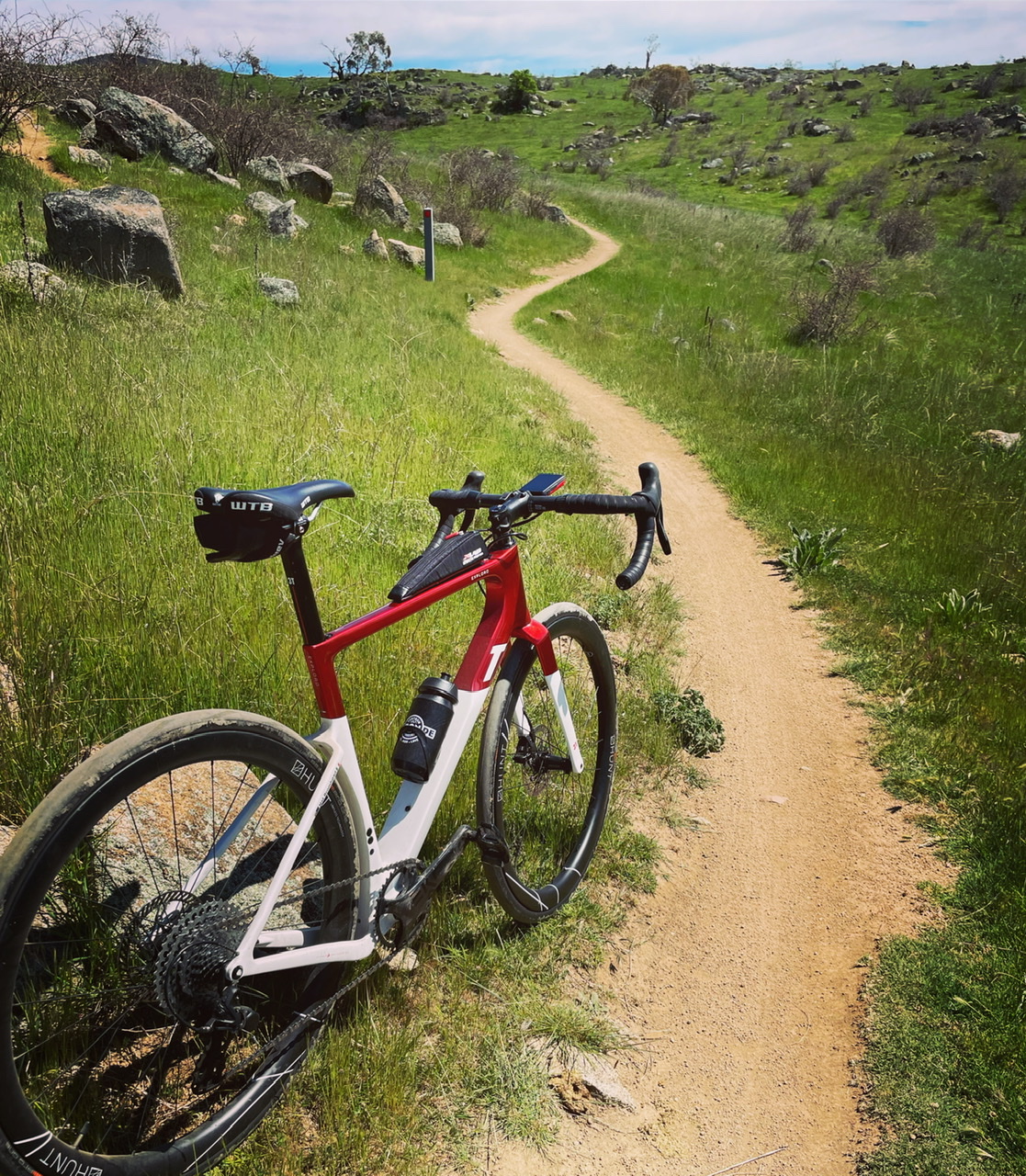 Bearing-wise, Hunt offer the choice between industry-leading ceramics from Ceramic Speed. Stated as being faster, more efficient and 75% tougher than hardened steel bearings, they are quoted as lasting more than 7-times longer than standard bearings as well. The Ceramic Speed bearing option does come at a cost—they're close to $500 more than the standard EZO steel bearing wheels.
We found the wheels and EZO bearings to be 100% fast and efficient enough. In fact, we wouldn't want any less resistance on many of the local descents – as stated, the ride was transformed.
Weight wise, the 42mm Limitless disc wheelset pull the scales down to 1548grams.
With EZO bearings the wheelset is priced at $2049, and with the Ceramic Speed option the price is $2779. These prices include delivery to Australia from Hunt HQ in the UK.
Overall, we'd give the wheels 9.5/10. They're fast, versatile, strong, light, look great and roll exceptionally well.
For more details and to see the Hunt range visit www.huntbikewheels.cc
What's in the box?
Tubeless tape (fitted to wheels)
Axle adapters (State specific axle size upon ordering)
Cassette spacer For 8/9/10 speed
Tubeless Valves Are included
Spare spokes Plus nipples
Quality control card signed by wheel builder
Subscribe To Bicycling Australia Magazine For More Content Like This – Christmas Discounts On Now At https://www.greatmagazines.com.au/magazine/BCA