In the evolving world of road cycling it can become easy to find yourself overwhelmed in a plethora of options for just about every knick-knack you can hang, mount or fit to your bike.
Some upgrades will definitely affect your riding ability – the other options, may only look good when you park up for coffee.
One thing that road cyclists might forget is the artform of pedaling itself, and a sure thing to improve your riding ability is technique – something that can't be purchased off the shelf.
Introducing the Hillbrick Pista. A steed for your quest to be the greatest cyclist in your own right.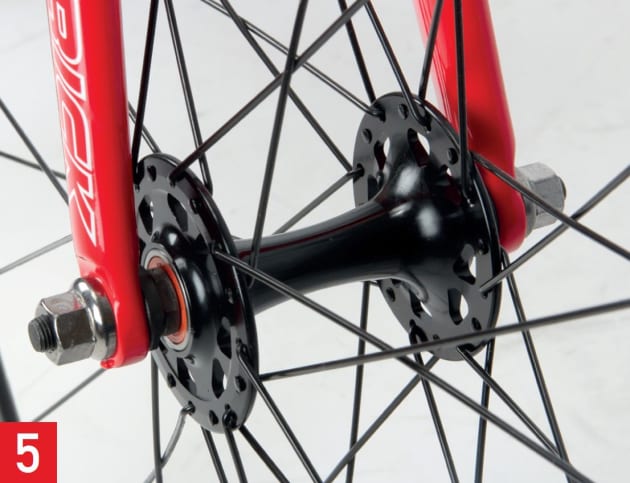 This charming fire truck red alloy frame with aggressive geometry and aero tubing is as ferociously agile as it is rigid.
Decked out from head to toe in Hillbrick componentry it's also an affordable first track bike or addition to any respected cyclist's quiver.
However, the price does not make this bike disposable.
Think of the Hillbrick Pista as a blank canvas, ready for you to place your personal touches on.
Moreover, this track bike will actually improve your pedal efficiency by training leg speed – if you spend the time training on the velodrome or ergo rollers.
It is well known that a higher cadence is preferred by the pros, it reduces the rate at which your muscles fatigue whilst climbing or covering kilometres whilst increasing aerobic capacity.
When I tested this bike I aimed to understand my own pedal technique more, as well as find the benefits of riding a fixed gear bike.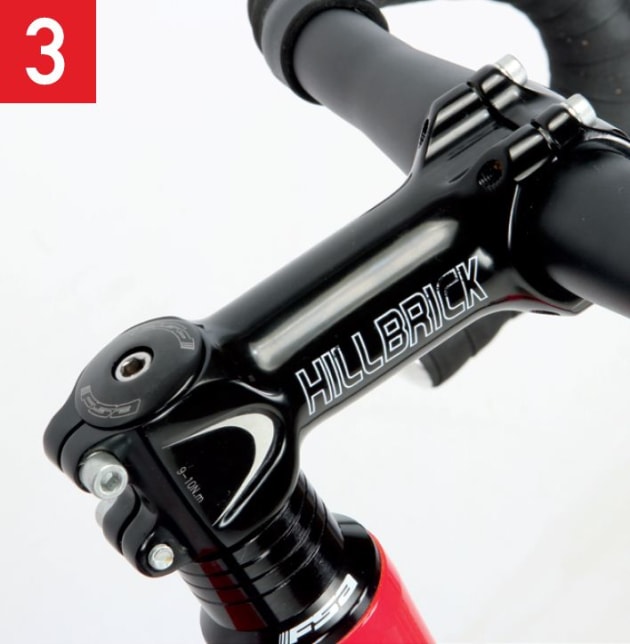 Straight away I noticed this bike is much stiffer than my carbon race bike, but being entirely constructed of alloy down to the wheels this came as no surprise. This offered an exceptional benefit to the explosive sprint sessions and flying 200 metres but came in at a beefy 8kgs.
Moreover, track cyclists spend a lot of time training at high intensities. This prepares them well for road cycling events that come down to sprints, last minute attacks and key opportunities.
Track cyclists have a number of training sessions that happen above threshold power and into Vo2 max zones. With the Hillbrick Pista I was able to utilise the same training protocols as many full time track cyclists. With flying sprint sessions that start at a rolling pace for an all out sprint of up to 350 metres for a maximum of 10 repeats, this trains the ability to react to any sprint in a road race.
Vo2 long and short intervals will train the body to build aerobic capacity for those heated climbs and the last few kilometres of a race.
The Hillbrick Pista handled most of the tasks I put it to. The standard track bars that come with the bike are stiff but quite narrow, it would be ideal to find a flat-top road bar for when you start out, it will just make controlling the bike that little bit easier. The rims are also alloy and have not encountered any issues with the durability of the wheelset and they offered great power transfer from the Hillbrick cranks through the 48T-15T drivetrain and onto the pavement.
In closing, the Hillbrick Pista is a great investment for anyone looking for a competitive edge on their road racing counterparts. It serves as a firm and stable beginners track frame – not too aggressive in rider position without being too slack either whilst being priced just over $1,000.
With the ability to alter and update components as you go it's a great starting point.
I would consider choosing a different saddle as the standard Hillbrick saddle does feel plush in the beginning but quickly becomes uncomfortable. I found myself squirming in search of a more comfortable position throughout the sessions.
The benefits for road cyclists who chose to cross train on the track, as explained before, could give you a competitive advantage through a focused technique and increased aerobic capacity.
SPECIFICATIONS
Rrp: $1,049
Size: 56cm
Weight: 8kg
Distributor: www.hillbrick.com.au