This heavy, steel single-speed bike with back-pedal brakes is probably the last thing you'd expect to see in the pages of Bicycling Australia Magazine. But since Trek has named it their Bike Of The Year for the past two years, we thought we'd better take a closer look and ride one for ourselves.
Called the Buffalo bike and named after the tough African animal, this durable steed is ideal for the job it's called upon to perform. It's the flagship of the charity, World Bicycle Relief (WBR), that was founded in 2005 by FK Day (Founder of SRAM) and Leah Missbach Day following the Indian Ocean tsunami.
While meeting with aid groups on the ground in Sri Lanka, the Days realised the potential value a bicycle distribution program could provide. With support from SRAM and other industry leaders, FK and Leah launched WBR, and delivered over 24,000 bicycles to displaced survivors in Sri Lanka, providing access to education, healthcare, and livelihoods while reconnecting entire communities.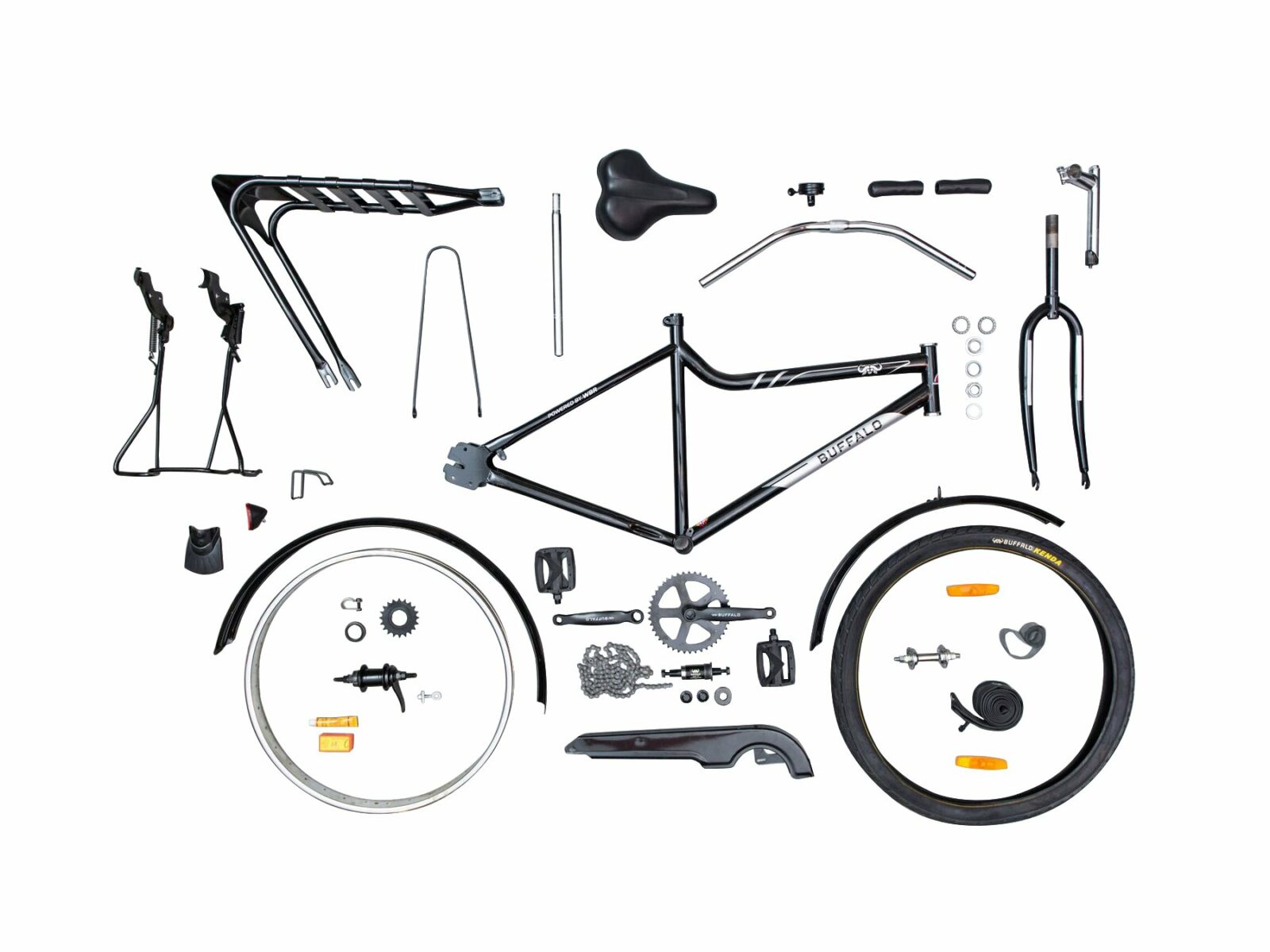 For most people in the developed world like Australia, a bicycle is recreational. But for many in developing countries, it is an inexpensive, sustainable form of mobility, that can mean the difference between seeing a doctor, getting to school, or making a living – or not.
WBR developed the Buffalo bike as its own sturdy bicycle to handle the rough, punishing conditions, and the bikes we ride for leisure are unsuitable.
The Bike
The Buffalo Bicycle is engineered for heavy loads, long distances, and rugged terrain, using high-quality parts and materials designed specifically to meet riders' needs.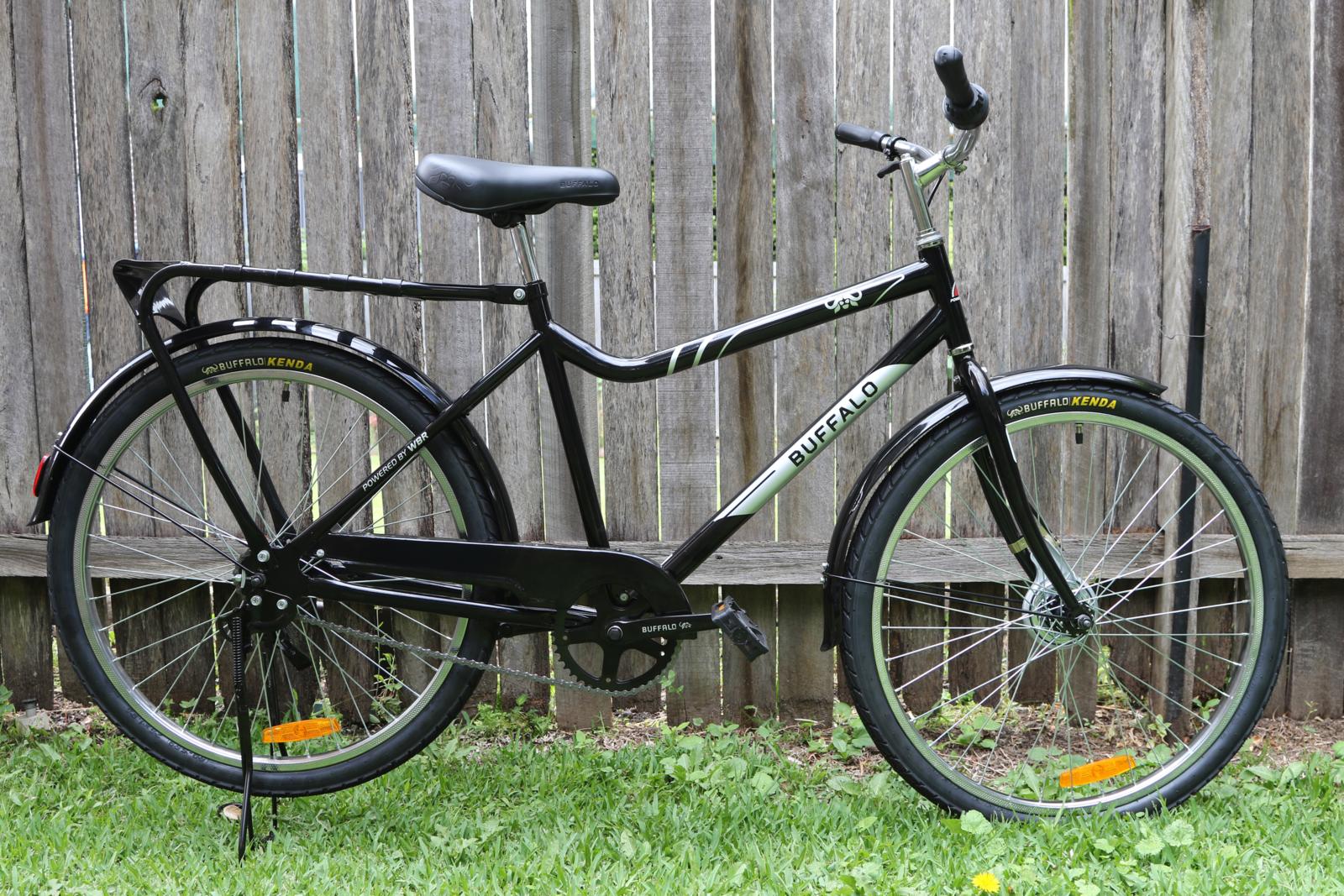 Unsurprisingly, it's quite heavy but it provides a smooth ride, particularly on bitumen roads in suburban Sydney. I rode it around my suburb including a couple of trips to the local supermarket and other localities. Being a single-speed, I was reluctant to tackle any steep hills but a gentle incline was no issue.
The ride position is very upright so it feels vastly different from the road bike I'm used to riding, but it has an indestructible persona that you don't get when riding a lighter bike. I found the back-pedal brake a challenge, after riding a bike with hand-operated brakes, it seemed like a throwback to my childhood.
But unlike my road bike, the Buffalo is built for simplicity and low maintenance.
The bikes are manufactured by Giant in Taiwan, with all bicycles assembled locally. WBR employs more than 50 assemblers globally, to build and deliver the rugged bikes.
Let's start with the drivetrain. It's a single-speed with heavy-duty cranks and chain. It has a coaster (back-pedal) internal-hub brake making it robust and easily serviced. The bottom bracket (we all love to talk about bottom brackets, particularly with ceramic bearings!) has caged bearings with a heat-treated, hardened spindle.
The frame and fork are built to carry heavy loads which might be several people at once or loads of cargo. The rear rack is designed to carry 100 kg! – although I didn't get anywhere near that weight for my test ride. I have visited Rwanda, a country in central Africa where WBR has previously operated and seen first-hand the large amount of cargo many people carry on their bikes. They often don't ride the bike, instead, it is so loaded up with cargo that the rider pushes it along the road instead!
WBR tells me that the Buffalo is tested to be ten times stronger than traditional bikes. The frame is heavy-gauge steel that is TIG-welded and comes in only one size to fit most riders. I'm just 160 cm in height and I rode it with ease. The whole bike is designed to be compatible with common spare parts.
"…I have visited Rwanda where WBR has previously operated and seen first-hand the large amount of cargo many people carry on their bikes…"
The frame is complemented by heavy-duty steel rims with, stainless steel spokes, and puncture-resistant nylon casing, long-wear tyres. I rode it without fear of getting a puncture on my local streets. I figured if the bike can be ridden over rough dirt roads in Africa, it could easily sustain my local pot-holed streets.
The model I tested also included a front brake operated by a lever on the handlebars. WBR explained that this is a recent addition to the bike which has been included after feedback from riders. As mentioned earlier, many Buffalo bike owners use the bike to carry cargo and push it rather than ride, and a hand-operated brake ensures they can slow down a little easier.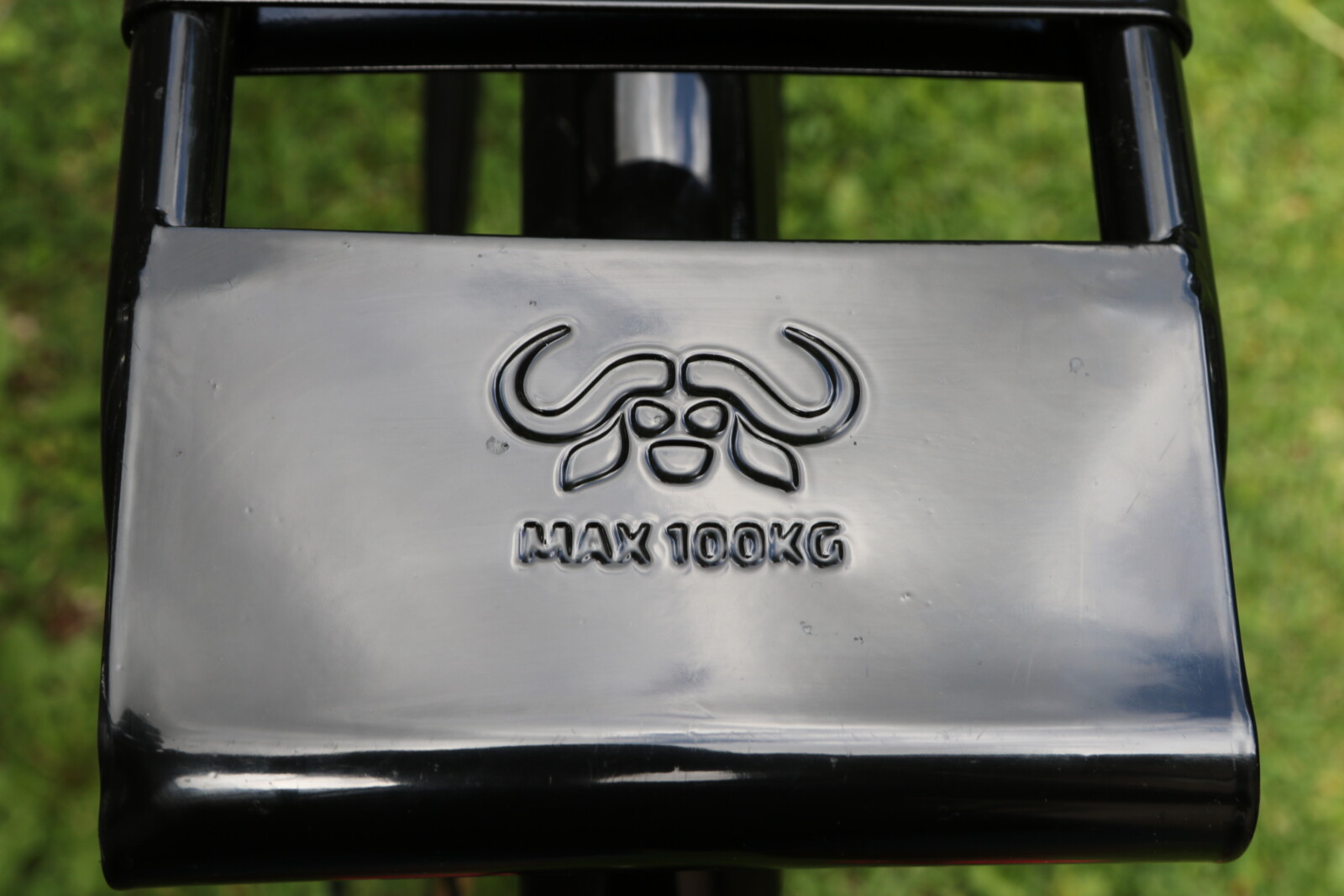 Finally, the Buffalo has a comfortable durable seat (no Lycra padding required), an easily adjusted steel seat post, flat pedals with forged axles, steel fenders, and heavy-duty chain guard. It also has a locking, spring-loaded stand at the rear which makes it very easy to keep the bike stable when you're not riding and to load up.
The Charity
An integral part of WBR's program is the 2,600-plus trained field mechanics who ensure that riders have regular access to quality maintenance and spare parts. The charity also operates more than 50 local retail shops, where people can purchase spare parts and invest in a Buffalo Bicycle.
WBR works with companies, governments, collaborators, and competitors to scale the availability of quality bicycles, especially for women and girls. Its short-term goal is to distribute one million bicycles and to empower five million people by 2025. The long-term vision is to inspire all sectors to address the transportation needs of nearly one billion people who lack access to all-weather roads and transport.
WBR is currently operating in Colombia, Kenya, Malawi, Zambia and Zimbabwe, and since 2005 has delivered programs in more than 15 countries in Asia, Africa and the Americas.
Can I buy one?
Not exactly. While a Buffalo bike costs around $200, they are not typically for sale to the general public. What you can do is buy one for somebody else – a person or group of people in serious need of transport for a myriad of life-changing reasons. For more on how you can help WBR email au@worldbicyclerelief.org Or visit https://worldbicyclerelief.org/australia-office/ 
Several features have contributed to the success of World Bicycle Relief's Buffalo bike including the 100kg payload, the sturdy and simple build, back-pedal brakes and the tool kit – a shifting spanner.
The Bottom Line
• The Buffalo bike weighs 23 kg
• 635,478 Buffalo Bicycles have been distributed
• $215 pays for the cost of a Buffalo bike
• 2,680 mechanics trained
• 50 Buffalo bicycle shops have been established