Hyperon has been a Campagnolo classic for more than a decade, the high-performance wheels being debuted in 2010 as the company's first carbon fibre clinchers.
Now the respected Hyperon has had a major update with the launch of a new lightweight, high performance offering, the Hyperon Ultra.
At 1240gr in the hookless tubeless version, the wheels will also be available in a tubular version that weigh just 1060grams. Other figures include a depth of 37mm with 21mm internal and 27mm external width.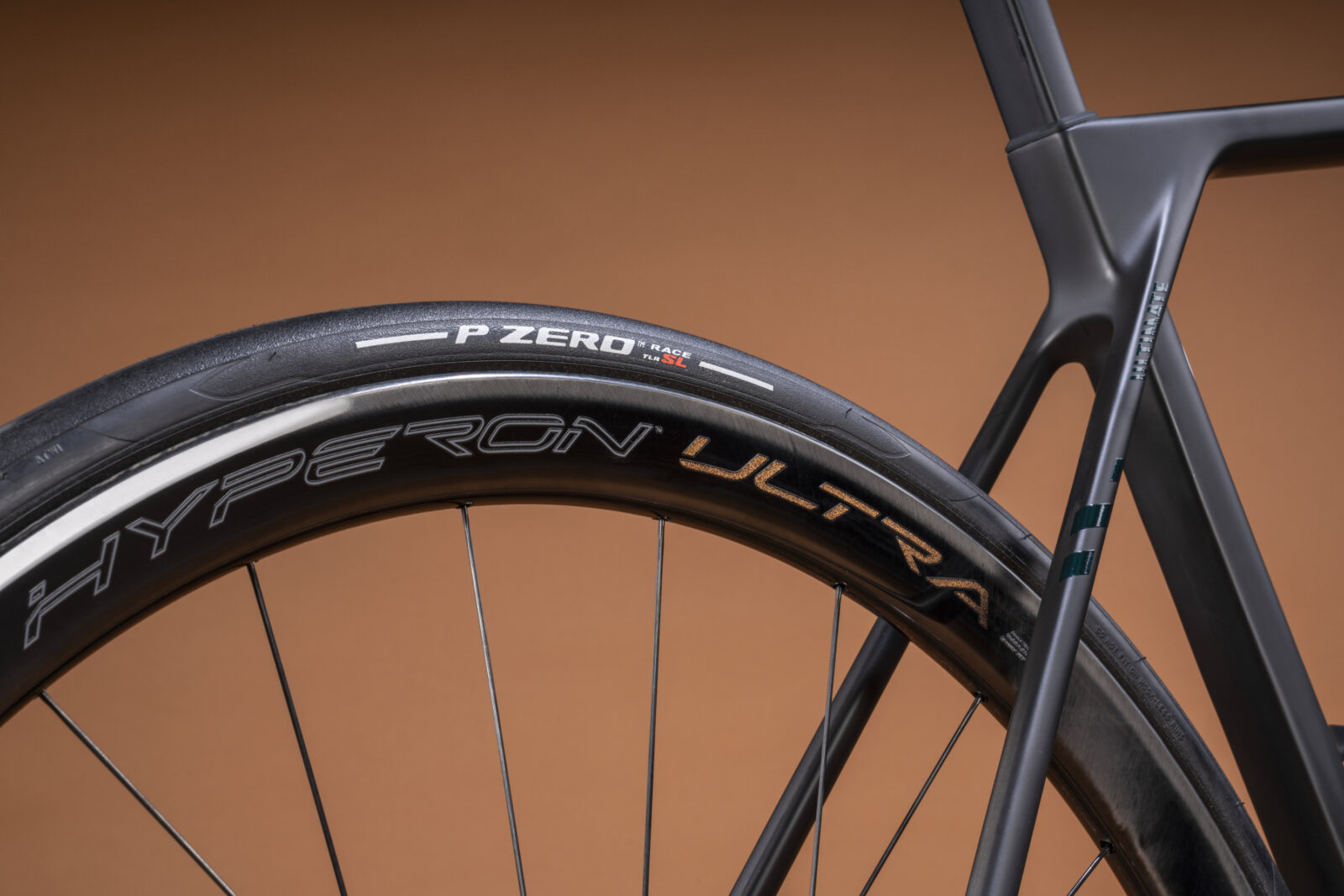 Bicycling Australia have just received a wheelset for review and will have full details in coming weeks.
Upon initial inspection, the first thing that stands out is their one-piece construction rather than the industry standard four-section with visible directional changes. The CULT (Ceramic Ultimate Level Technology) hubs and spokes are a work of art and the wheels are finished in a stunning, high-end gloss with laser etched copper logos.
"The Hyperon Ultra wheelset are crafted using a Campagnolo exclusive technique," said a Campagnolo rep at the online global launch.
"The handmade Ultra-Light Carbon (H.U.L.C) process., which ensures optimisation of the profiles, balancing the quantity of carbon fibre and proprietary resin for increased stiffness and control.
The key to CULTs extraordinary performance is using the highest quality materials in its hybrid construction. Incredibly hard and perfectly round ceramic bearings maintain consistent performance over time and run on synthetic oil on stainless- steel races which have been specially-treated to make them resistant to wear.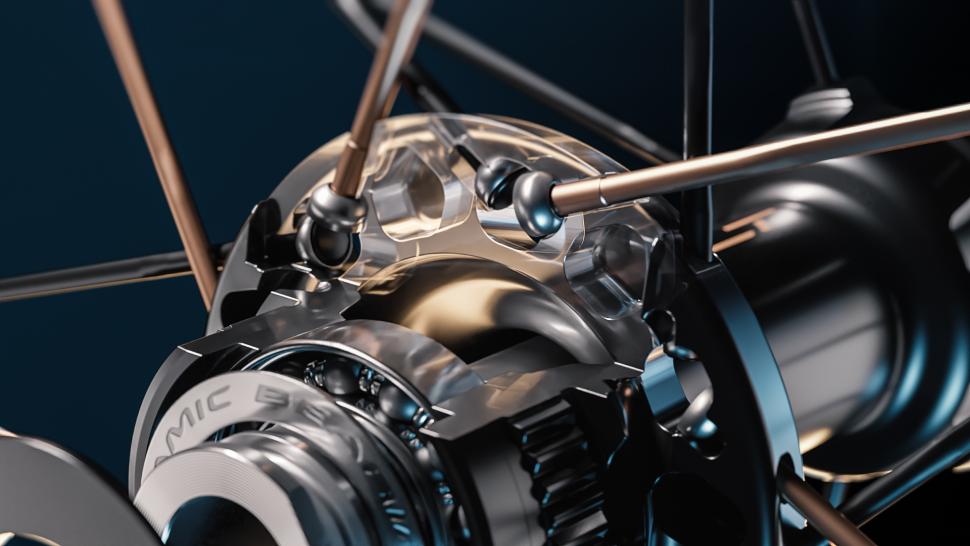 The Hyperon Ultra hubs feature the Head-2-Bay total tension management system, created to prevent spoke inelastic shearing and to ensure optimal power is transferred to the road.
As mentioned, Bicycling Australia are currently reviewing the wheelset and will have more details in coming weeks.
Price wise, they are expected to be around $6000 here in Australia. Yes, big bucks for a wheelset, but the Hyperon Ultra wheels do come with a 3-year warranty scheme. For more details visit www.campagnolo.com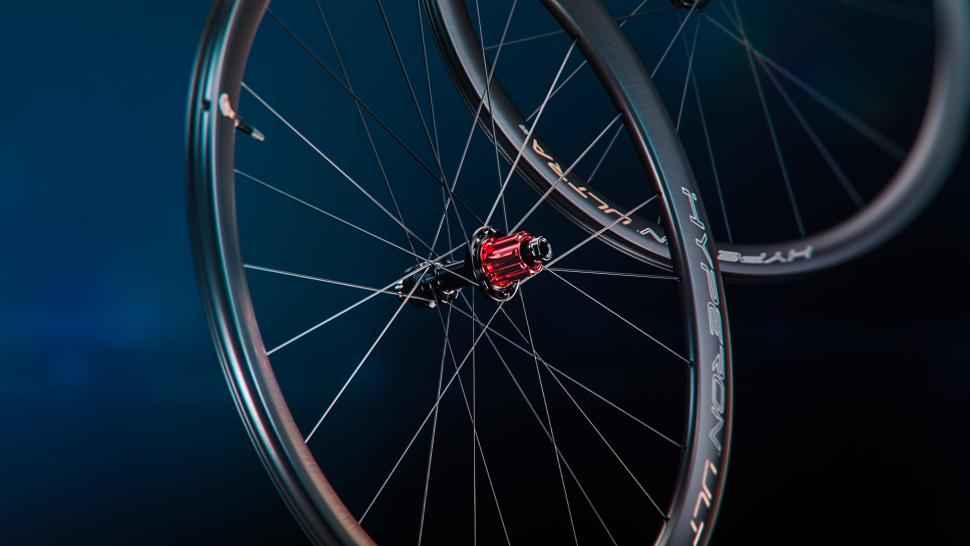 At A Glance
• Weight: 1240g 2WF, 1160g Tubular
• Profile Depth: 37mm
• Inner Width: 21mm
• Front Axle: 12 x 100mm
• Rear Axle: 12 x 142mm
• Discipline: Road
• External Width: 27mm
• Spokes: F21, R24
• Rim diameter: 700c
• Campy Profile: 2-Way Fit
• Nipples: Aluminium alloy, self-lock,
internal Aero Mo-Mag systemTM
• Rim Material: Aerospace-Grade Carbon Fibre
• Tyre compatibility: 2WF, Tubular
• Weight Limit: 115kg (rider + bike)
• Braking System: AFS Disc
• Bearings: CULT Ceramic
• Freehub Compatibility: N3W LIGHT, XDR, HG11