In preparing for next year's Clare Classic Gran Fondo event in South Australia on April 8th 2018, event organiser James Yaffa has had the great pleasure of road testing the flagship model from one of the world's leading bicycle manufacturers and Clare Classic supporting partner, Cervelo. Here's his take on the S5.
Graeme Moffett is Managing Director of PON, the Australian Cervelo agent, and he kindly (and very trustingly!) sent his own prized bike for the Clare Classic team to ride, review and drool over – a top of the range Cervelo S5.
Performance
Stunning whether stationary or at speed, this two-wheeled weapon makes everything around it look like it's on an angle. It's a stunningly finished bike and that beauty is way deeper than the matt black, gloss black and red highlights.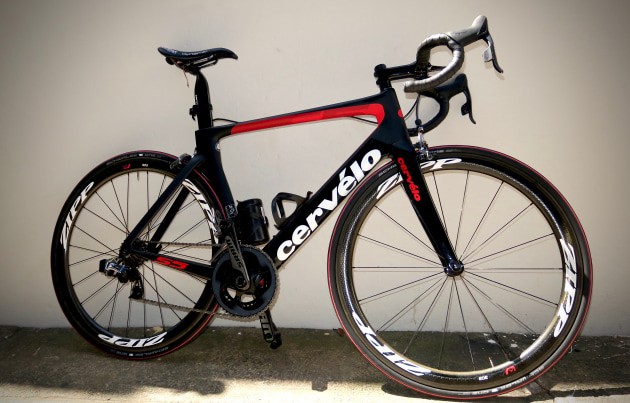 In preparing this article I rode the Cervelo S5 on a flattish course – from the lower north shore of Sydney to the old favourite haunt of Duffy's Forrest. It's a 50km round trip with 500metres of climbing – not too brutal but the regular crew ensure the pace is on from the start. First thing I noticed is just how firm this bike is on the road.
It's incredibly well balanced and feels engineered to perfection – it offers a somewhat comforting pathway when ridden hard over Sydney's notoriously bumpy roads.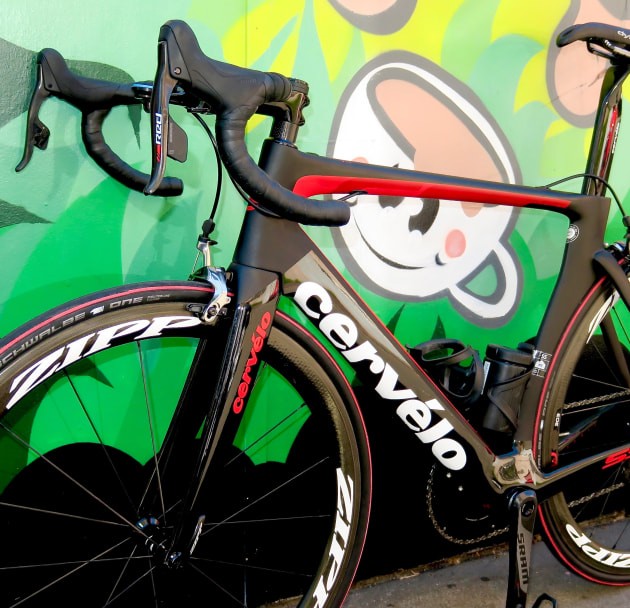 The exact same frame as used by Team Dimension Data in WorldTour races such as the Tour de France, step hard on the pedals and you can't help but think of Renshaw and Cavendish pushing their aero S5's to the max in some of the world's biggest races.
Far from a pro but ever in awe of the greats of our sport, I found the S5 to really take on a whole new feel when the hammer was dropped on those flatter, quieter and safer roads. This is a bike that not only feels very fast but incredibly responsive and a clear standout when it comes to power gains. Those 'feelings' were backed by fact – my Strava times improved over local segments I've come to know, love and occasionally hate over recent years.
At full tilt this machine simply glides and delivers maximum gain for your efforts – it's a bike that begs to be ridden fast and a frame that rewards effort with a strong sense of accomplishment.
You could say it's a super bike of sorts, a genuine all-round performer – one I'd comfortably choose for that 50km Duffy's ride or a more leisurely 100km weekend sojourn with friends.
So How Does The S5 Climb ?
With its aggressive geometry and low stance, at first glance you might think this is a rig for flatter terrain. From my experiences that's well and truly nonsense!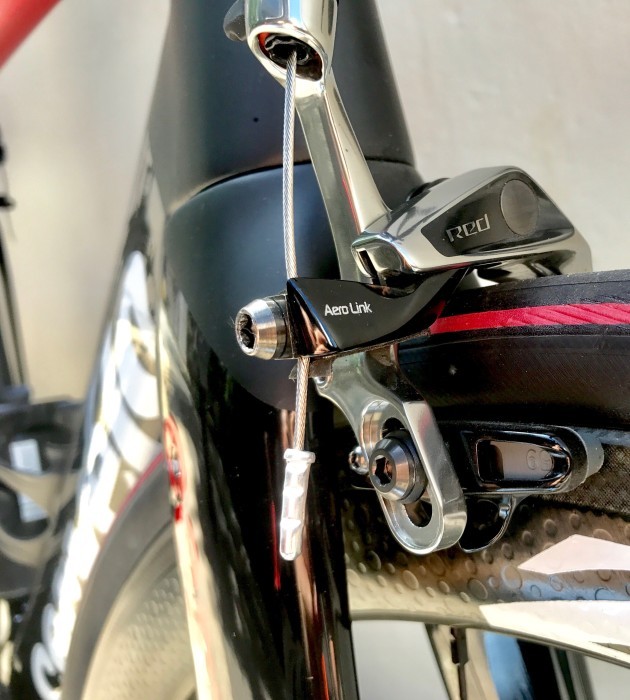 Recently riding the Clare Classic 160km Gran Fondo course with its 1600meters of elevation, this S5 is the perfect match. On those open, undulating country roads, the Cervelo is right at home on what will definitely be a fast Grand Fondo Classic!
With stretches of flats surrounded by world-class wineries – and lots of undulation and pinches – the S5 smashes up the course with precision.
Closer to home I recently took the Cervelo S5 to another old favourite – the Mossie Hills in Sydney's Lower North Shore. With sharp accents like Awaba Street or Mandalong Street right off Balmoral Beach, trips here are always lung-busters.
Again the S5 surprised me. This superb firm frame offered the required edge to gain maximum power in an out of the saddle. This is a serious all-round aero bike. It's fast on the flat, eats up rolling hills, feels ultra light, and handles those longer climbs very well.
Frame & Finish
If looks could kill, this one is going to knock you right out! We all know that waking up to a bike that is easy on the eye is most critical to one's extended love affair with the sport. The S5 is simply stunning – you can't help but be captivated by the slick black and subtle red combination. The matt top bar finish with the high gloss bottom bracket is a real treat as well.
Group Set
I had the pleasure of using the wireless SRAM eTap for the first time, which obviously did not disappoint. First of all to glance down and see just two cables where we've always seen four – it really adds to the modern, minimalist and purposely designed S5. Charge the front and rear derailluers monthly, replace the hood batteries annually, and enjoy the future of our sport.
I felt the eTap to be ultra-intuitive and super-quiet, the wireless group set is making all the right moves and certainly delivers precise shifting with the advantage of its weight savings and lack of cables.
Wheels
This S5 is paired with the legendary Zipp 303 carbon clinchers – not only do they look fantastic, the performance is – as you'd expect from the world's premium wheel maker – simply mind blowing. For me these wheels are ideal for the Clare Classic 160km Gran Fondo. They're light enough for the climbs, secure on the country roads and not too deep for the longer flatland sections and potential crosswinds.
The wheels are fitted with Schwalbe's proven Pro One 25mm tyres – a tried and tested allrounder – and perfect for both training and for worry-free completion of the Clare Classic 160km Gran Fondo course. A final note on the tyres – that subtle narrow red line matches the flashing on the bike and ties the package together beautifully.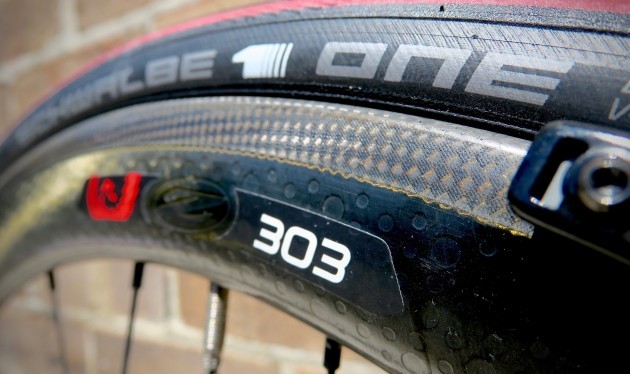 Overall I've found the bike a dream to ride. As if it's calling me to ride, I simply cant resist the temptation to get the kit on and take this beauty out for a spin – even if only a small window of opportunity arises.
Pros: The stunning finish, attention to detail, SRAM's precision electronic shifting, the bike's ride, comfort & handling. A genuine aero frameset with remarkable abilities on the climbs.
Cons: Just one – this bike's been making me anxious … I'm dreading the day Graeme Moffett phones to say he wants it back.
The 'Cycling Classic For South Australia', the Clare Classic includes an option for cyclists of all abilities. There's the 50km Social-Classic, 110km Challenge-Classic and 160km Maxi-Classic. For further details and to register visit www.clareclassic.com.au