What do you do with what might be the only 12-speed Campagnolo Super Record disc groupset in Australia? You 
put it on the fastest bike you can find, 
of course!
Springtime: the birds are chirping, sun is shining and riders are starting to break out of 'minimum winter kilometre mode'. It's also the time that manufacturers and distributors scramble to show us the latest and greatest products in the cycling world.
And so it came to pass that spring 2018 followed suit. There was seemingly no end of all things new – new frames, new wheels, new apps, new tech… even a new drivetrain… but we'll get to that shortly.
Next-level aero is without a doubt the central theme of MY19: all major manufacturers are investing heavily in producing their interpretation of the sleekest, slipperiest and most efficient aero offering available.
A parcel from Italy
The box was postmarked Italy, and the travel-worn Campagnolo logo was subtly visible on the outside.
"Could it be?" we asked, while salivating over the thought of playing with the company's highly anticipated 12-speed groupset.
Sure enough, a full 12-speed Super Record disc build kit was inside. Obviously it would be sacrilege to fit it to anything less than a very special bike. The search was on. Numerous phone calls and many emails later, it was agreed we would fit Campy's best to a frameset that was the only one of its kind in the country.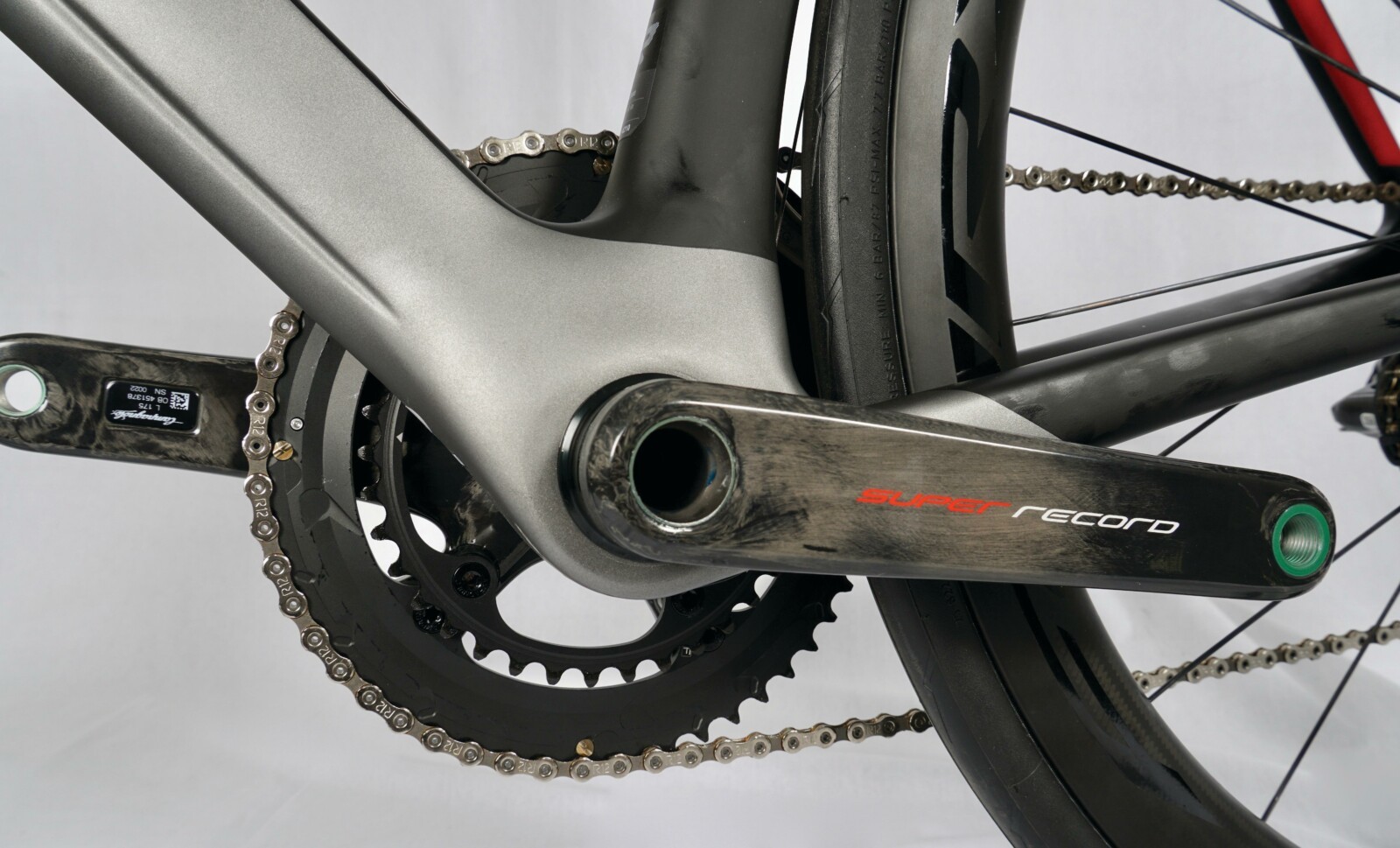 Introducing the 
Ridley Noah FAST
The Noah FAST will take the mantle as Belgian manufacturer Ridley's premium offering come 2019. Aero from every angle, every millimetre of surface area has been optimised for efficiency.
Spending a day with Ridley's Australian distributor FE Sports to learn more about the bike, Ridley Australia Sales Manager Darren Harper explained the technology behind the Noah FAST.
"Aero is an increasingly competitive space," he said. "Ridley decided that they wanted to create a unique identity for this bike globally. Design-wise, aerodynamics were right up there as key considerations in designing this bike, but rider considerations were also high 
on the list.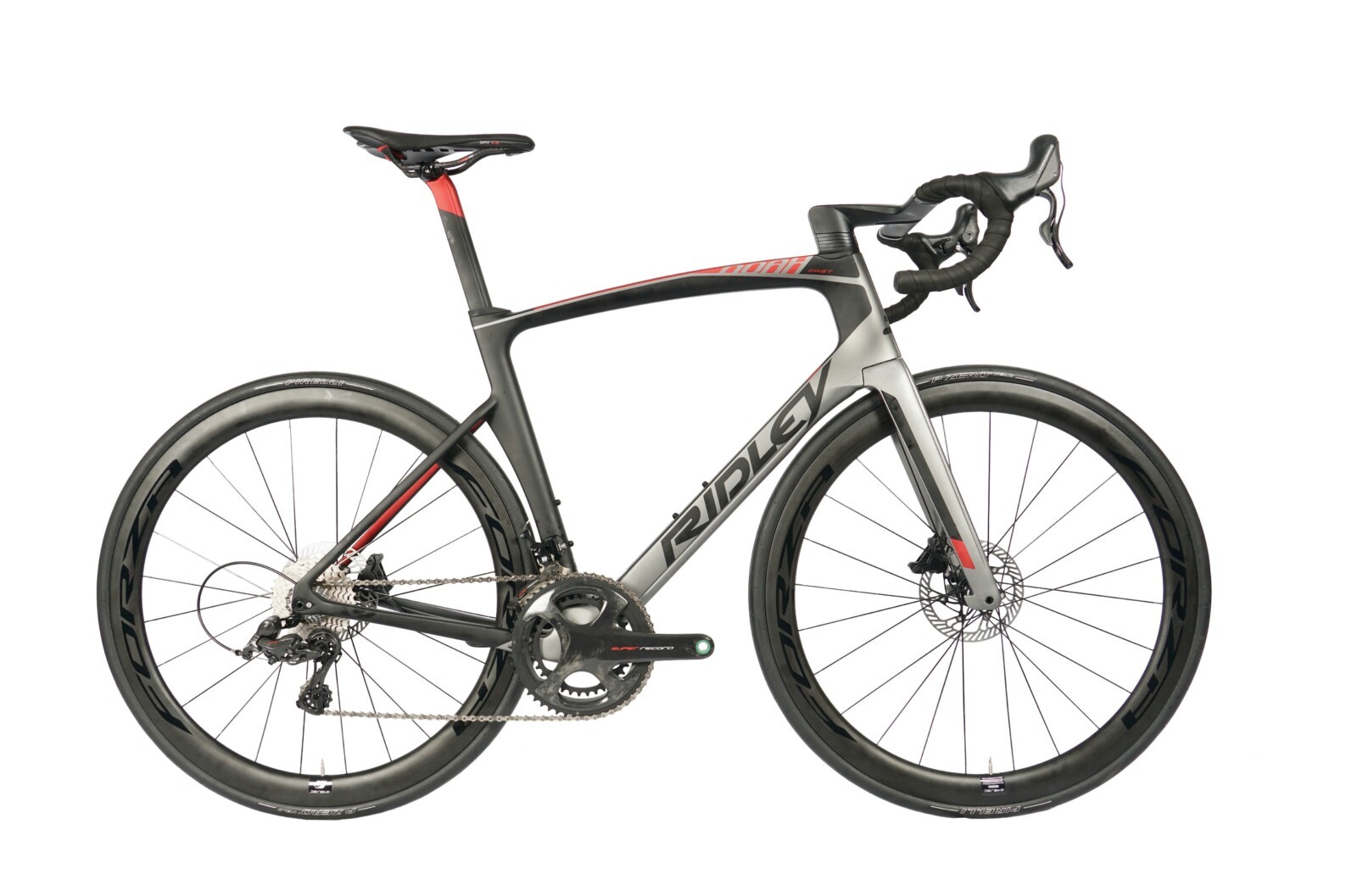 "So far as improving aerodynamics go, the frontal area was a major consideration with zero cables, zero clutter, and bare minimalism. Wherever airflow could be improved, it was."
Interestingly, the company has dropped its 'F-split' fork, instead going with the leading edge 'F-Surface Technology' – hence the 'FAST'. This, essentially, is a vortex generating groove that's claimed to deflect oncoming airflow – it's a feature seen on all forward-facing surfaces on the bike.
Adding a little 
Italy to Belgium
The build went surprisingly smoothly, with minimal swearing and no audible requests for a bigger mallet. (For a detailed video of the build, visit the Bicycling Australia YouTube channel.)
Later that afternoon, the newly built and freshly photographed superbike was enjoying a shakedown cruise along Brisbane's Bicentennial Bikeway, prior to the next morning's River Loop and obligatory Mt Coot-tha repeats.
First impressions were this: the Noah FAST is a large bike for a medium, but surprisingly light (we weighed it at 7.47kg sans pedals, bottle cages and computer). It also offers a more comfortable and compliant ride than you'd expect from such a lightweight and performance-focused offering. It's sure-footed, well grounded, and surprisingly sprightly off the mark – or maybe not so surprising when you take a closer look at the beefy bottom bracket.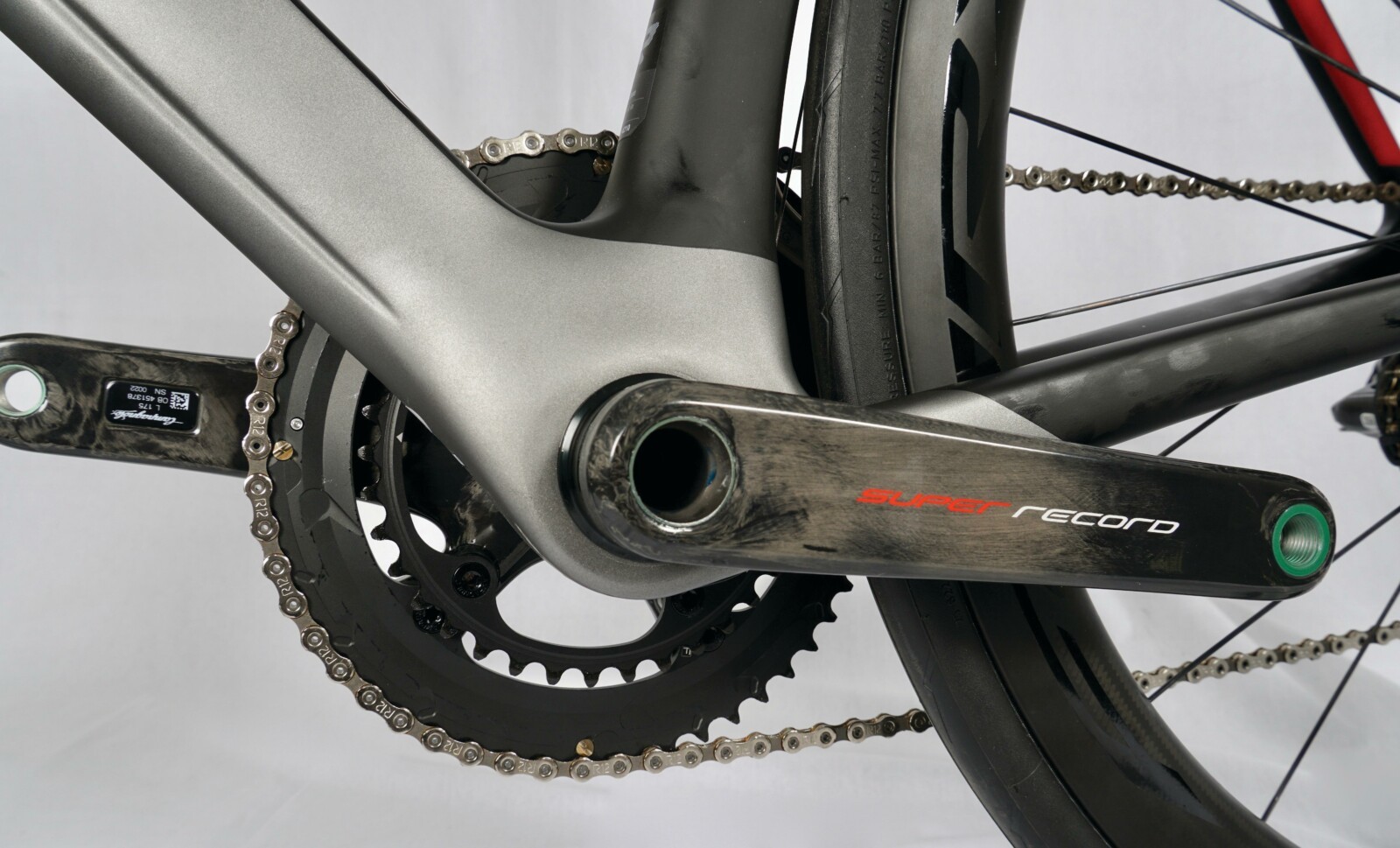 The Noah FAST exudes a feeling of being long and low and purposeful. I distinctly had the impression I was sitting in the bike – almost a part of it – rather than on it. It offered a comfortable 'high up but down low' type of ride position: the feel and comfort of a more endurance-focused geometry morphed with a genuine cafe racer position, especially when in the drops.
Would you choose to ride this bike in a 160km or 175km fondo or sportive-style event? That would certainly be up to the individual and where you sit on the speed/comfort equation, but you'd definitely have some fun and finish fast!
An Italian love letter
Having enjoyed a personal love affair with Campagnolo for many years, I must say the new, redesigned and refined Ergopower control levers suited this build to a tee. They exhibit reassuring grip, style and solid levels of control.
With changes to overall ergonomics including a larger hood size, more of a hook in the brake levers along wth their outward flare and larger push-shift buttons, not only do the latest levers look the part, they integrated seamlessly with the sleek and aero theme of the Noah FAST platform.
In subtle black, the disc calipers perfectly matched the build, as did the Super Record carbon fibre derailleurs. A slightly narrower 12-speed chain and svelte lower-profile carbon crank – complete with subtle red and black 'Super Record' markings – finish the package and help set this build from the crowd.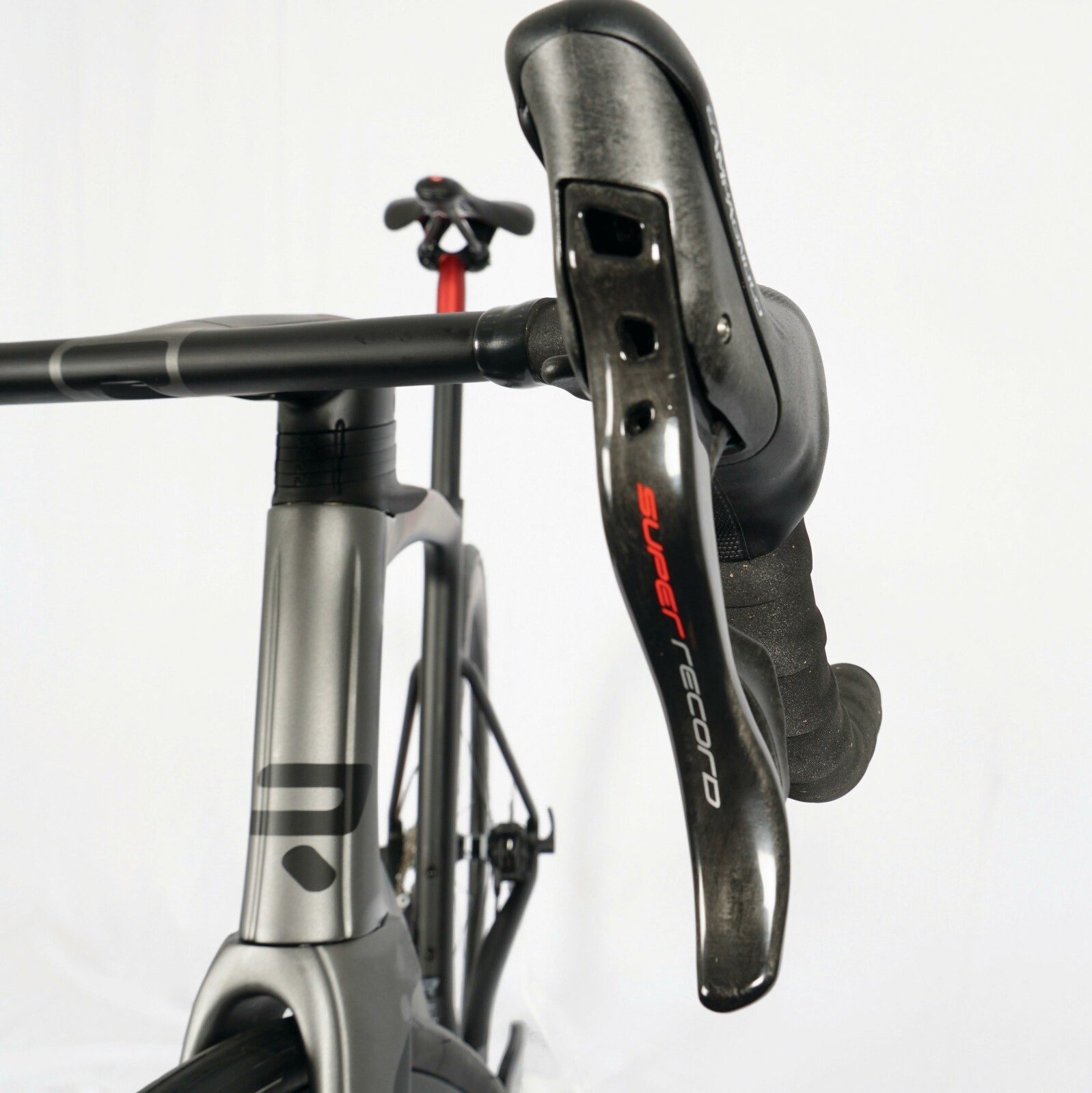 Eleven plus one
With an extra cog in situ – and with an 11-32T cassette fitted – there was obviously and clearly a smoother transition between changes. I found myself looking down to the rear cassette during those first few rides, quickly checking the gear and marvelling over the fact there were 12 cogs there. Before long, the '12 factor' became second nature.
It's often said that 'Campagnolo wears in' and this was again the case here. While impressively smooth from the start, I did get the feeling that the more time spent with this groupset, the silkier and more endearing it would become.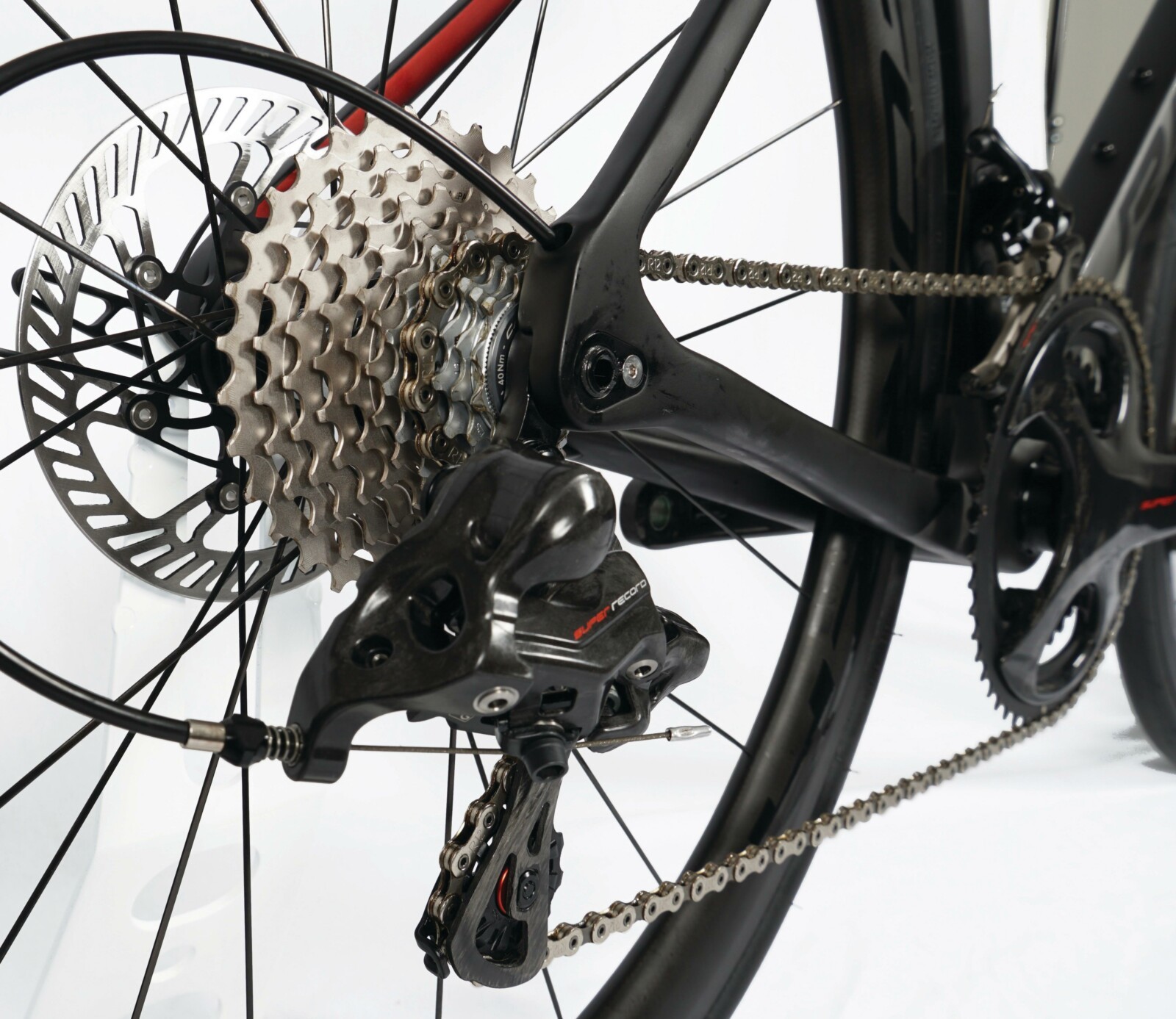 The front derailleur offered precise, smooth and effortless shifting from the get-go. There were some audible clunks from the rear derailleur on several occasions, particularly when changing under pressure on steeper inclines. In fairness, a degree of that could be put down to cable stretch and the aforementioned 'brand spankin' Campy factor'. Like good wine, it tends to age well.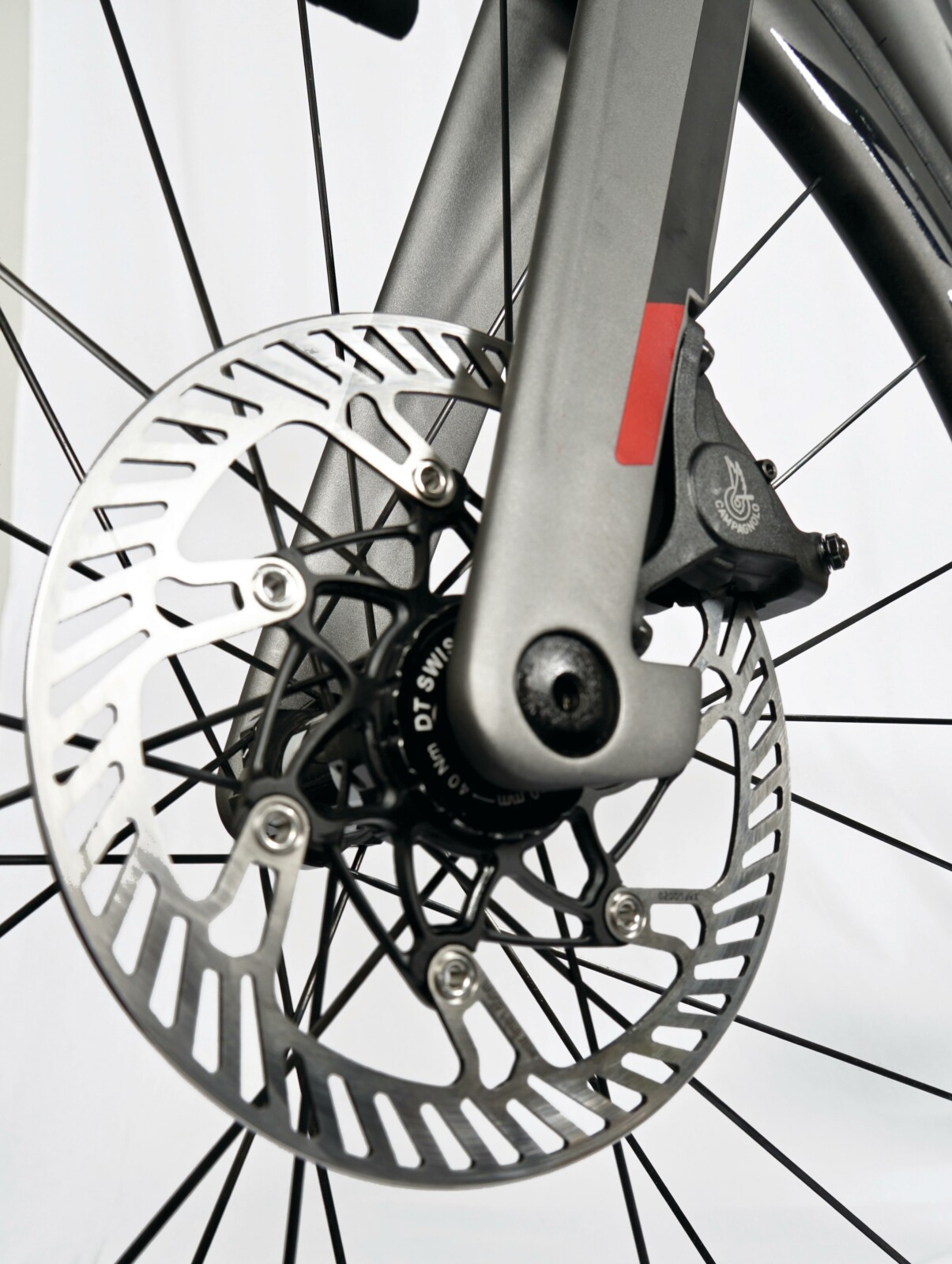 Bringing the beast 
to a stop
It was a similar story so far as bedding in the disc brakes goes. By the afternoon of the second test day the brakes were wearing in, showing their true character and becoming responsive. At this point, particularly when descending some of Brisbane's longer hills, the refined Super Record levers offered a level of reassurance and engineering not previously felt with Campy: particularly considering the sizeable responsibility of slowing this rocket-fast superbike.
Forza 45s complete the package
The bike was fitted wth Ridley's own Forza wheels: 45mm carbon rims shod with super grippy Pirelli P-Zero Velo 25mm tyres. Despite the trend of going wider, it does appear the Noah FAST has been optimised for 25mm tyres. You may fit 28mm tyres to the frame, depending on brand, but Ridley seem content with 25mm for now. 
Specifications:
Frame: Ridley Noah FAST Disc, 60T-40T-30T High Modulus Unidirectional Carbon, In-Mould F-Surface Technology, TA 12x142mm
Fork: Noah Fast Disc, 60T-40T-30T High Modulus Unidirectional Carbon, In-Mould F-Surface Technology, TA 12x100mm
Bars & Stem: Ridley FAST Integrated cockpit
Seatpost: Aero Factory Ridley
Shifters: Campagnolo Super Record Ergopower 12-speed, mechanical
Front derailleur: Campagnolo Super Record 12-speed mechanical
Rear derailleur: Campagnolo Super Record 12-speed mechanical
Cassette:Campagnolo Super Record 12-speed, 11-32
Crankset: carbon fibre Campagnolo Super Record 12-speed, 52/36
Chain: Campagnolo Super Record 12-speed
Brakes: Campagnolo hydraulic disc caliper
Rotors: Campagnolo 03 rotor, 160mm
Saddle: Astute Sky 3.0
Wheelset: Forza 45mm R45-19AC carbon clinchers, 19mm internal width.
Tyres: Pirelli P-Zero Velo, 25mm
Weight: 7.47kg less cages & pedals.
RRP: TBA