Bicycling Australia's fast man Luke Meers road tests one of the quickest bikes going, Trek's Speed Concept SLR9.
Who likes to go fast? I have both hands firmly in the air. There aren't too many things that feel better than propelling yourself along at significant speed on a bicycle. Whilst I normally exist purely in road bike land, I occasionally dabble in time trials (I do own an older Cannondale Slice).
So it was hugely fun to get to ride around the top of the line Trek Speed Concept SLR 9; a machine dedicated to compromising nothing on the way to achieving high velocity. I do feel at this point I need to acknowledge that this bike is marketed towards triathletes, which I am not. In fact, I often take much enjoyment in giving my triathlete mates a hard time about (insert standard tri-hard cliche here).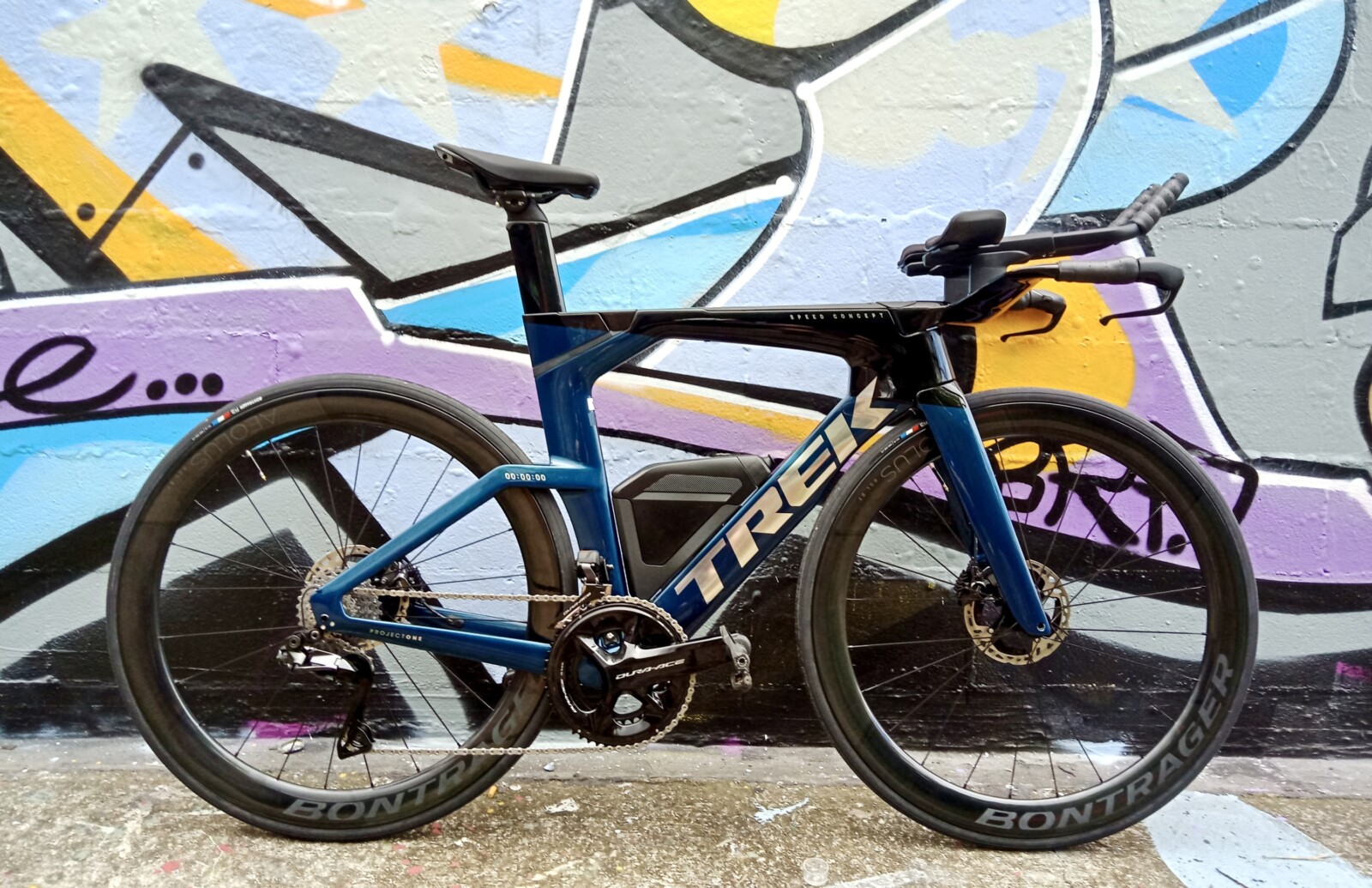 But in terms of Trek's marketing/design, it makes sense, as by far the largest portion of time trial bike purchasers are triathletes. So there are some features of this bike that are really specific to that market, and while I'll mention them, they won't get the same focus as they would do if I was a non-sock wearing cyclist.
The Bottom Line
So, first things first, what do you get for a bike that sets you back the price of a small car (~$18,000)? Essentially, you get the best of everything: top of the line 800 Series OCLV Carbon frame (more on this shortly), 51mm tubeless-ready Bontrager Aeolus RSL wheels, and the new Dura-Ace 12 speed groupset.
There are other significantly cheaper models in the range: the Ultegra equipped SLR7, for example, will set you back just under $13,000, or you could buy the frame on its own for $7,000. Still significant amounts of money though.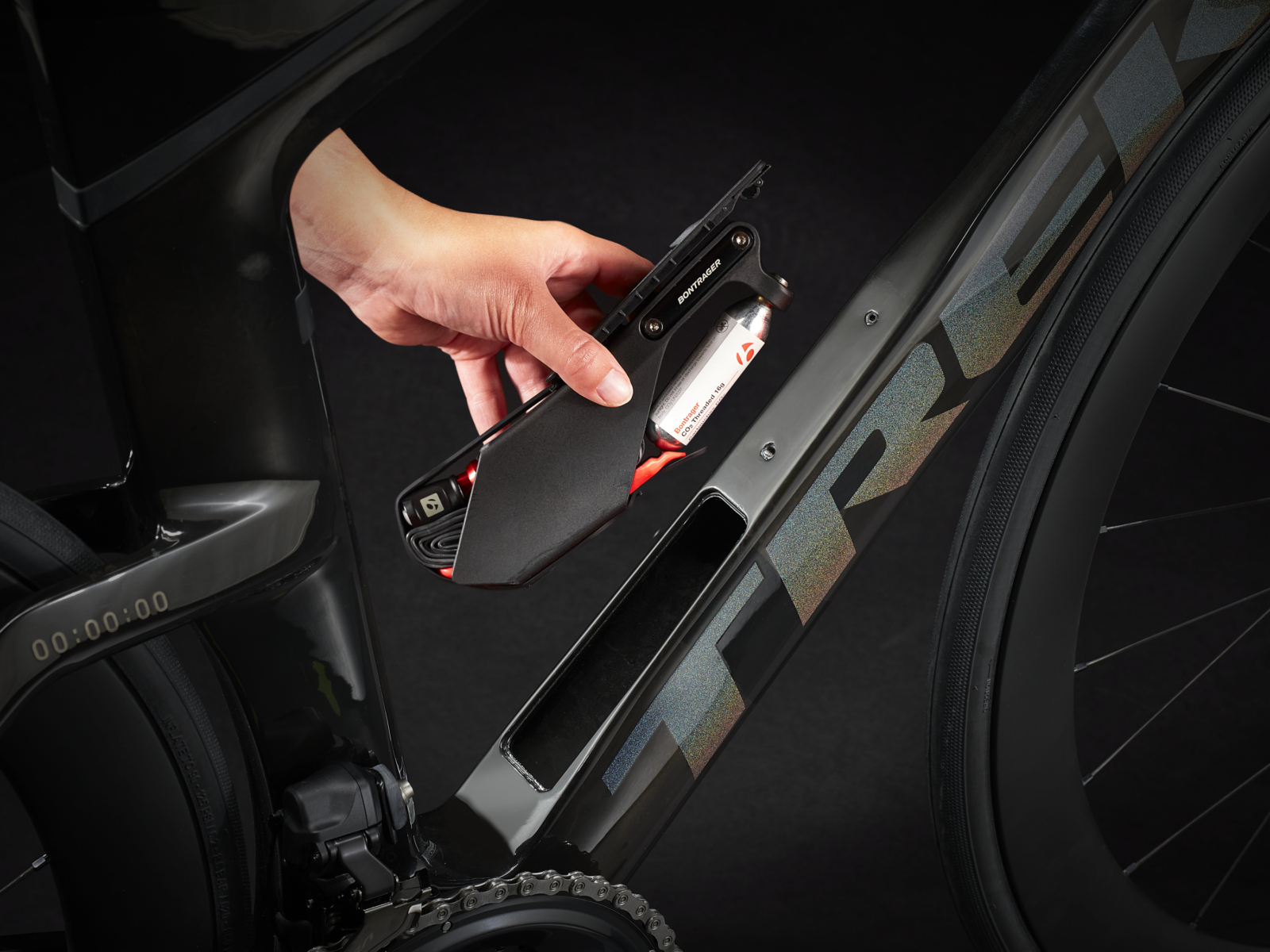 A quick run through the standout features of the Speed Concept frame. Firstly, this design just looks nice and looks fast! The profile of the tubes [Kammtail Virtual Foil (KVF)] combine with the dropped seat stays and chunky top tube all combine to give the impression that this bike will be quick. The figures from Trek (always take the manufacturers testing numbers with a grain of salt) seem to confirm this.
Faster Than Ever
The aerodynamic wind tunnel testing puts the bike faster at every yaw angle than the previous model at what seems to be an average saving of 16 watts (at ~42kph). This might not sound like much, but given that it is compared to an already very quick frame, the numbers seem impressive. It would be interesting to see some independent data comparing the SLR 9 to its competitors.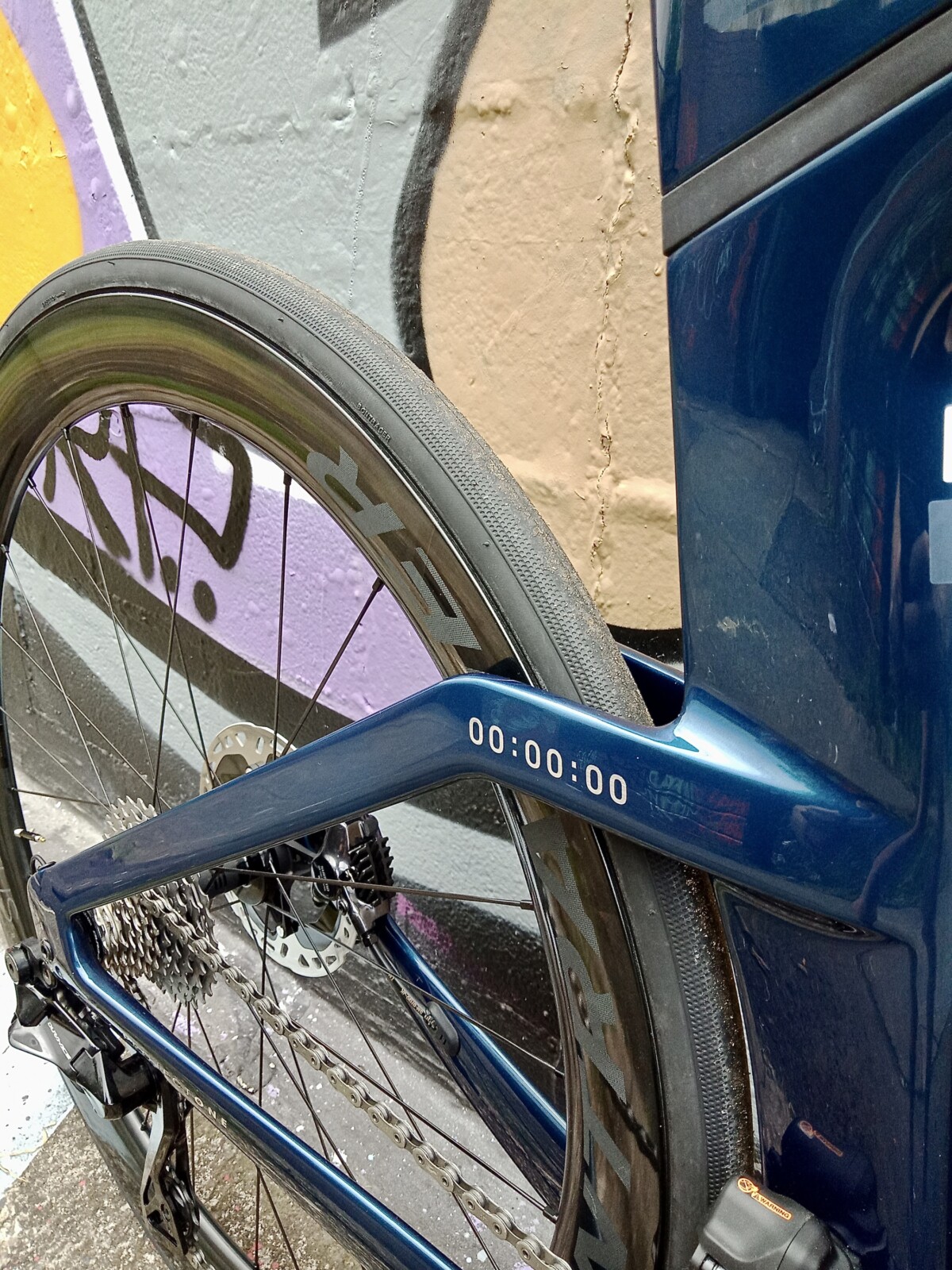 Some of the aerodynamic efficiency of the bike comes from fully integrated componentry, meaning no random cables producing drag. This is coupled with the kammtail tube profiles, which seem to be widely accepted now as the best way to balance the needs for aerodynamic flow and tube structural strength.
The back end of the top tube increases noticeably in depth. In small part, this would be to help airflow to stay laminar as it transitions from the top tube to around the seat tube. But, more significantly, this area houses the "Isospeed" feature of the bike. Some people would be familiar with Isospeed from some of Trek's other bike models. It is interesting to see comfort being prioritised in a time trial bike.
The logic is sound though: if you are comfortable, you can ride faster. In this iteration of the shock-absorbing tech, Trek has moved the pivot further in front of the saddle and an elastomer insert provides the shock and vibration absorption.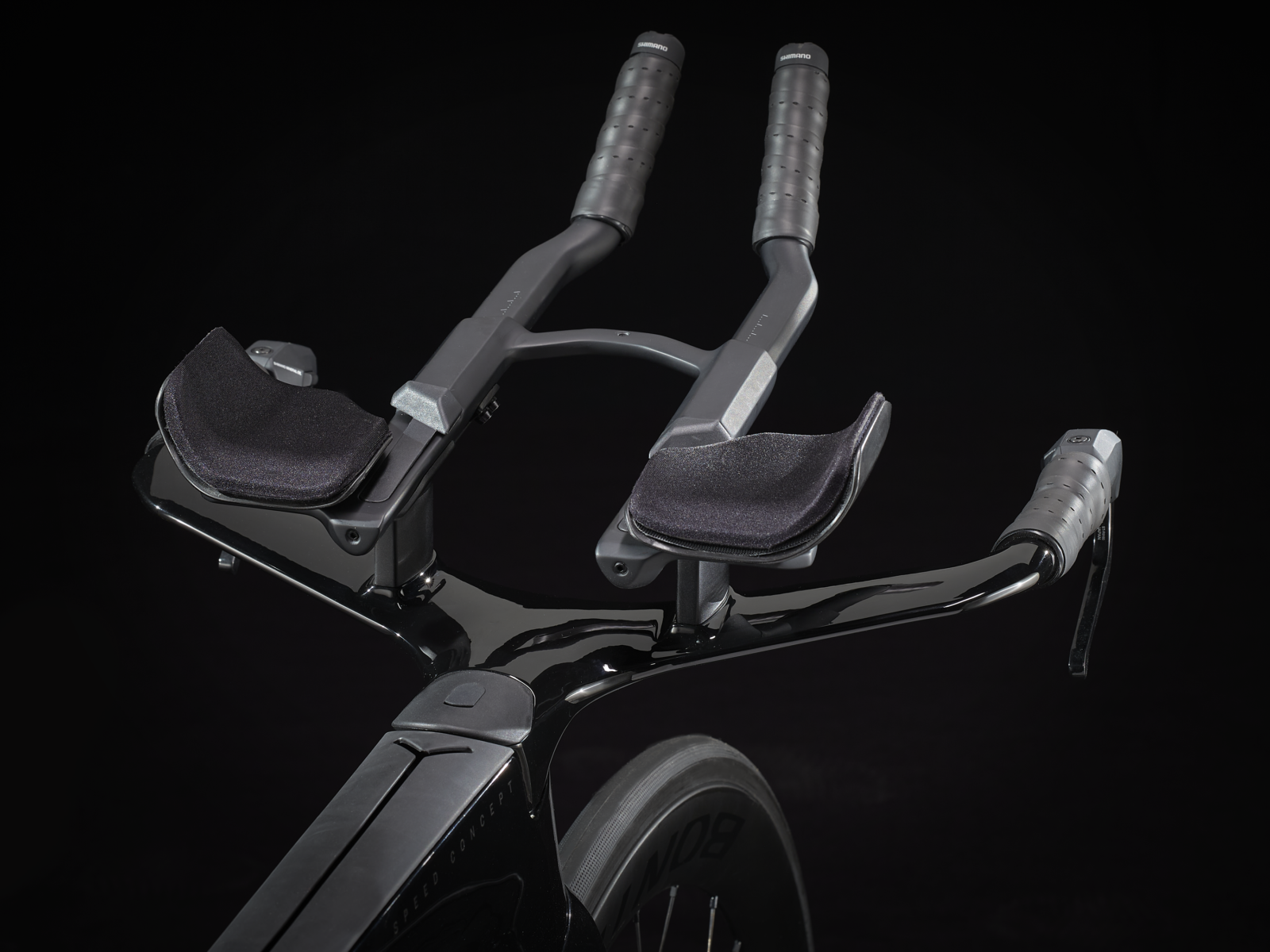 This effectively decouples the top tube from the downtube, in theory allowing more compliance without sacrificing the efficiency of power delivery.
While on frame design, one obvious triathlon-based feature is the feed storage area included in the top tube. It was a little disconcerting at first having an "open" section of the top tube, but as I wasn't using it, after a while I forgot it was there. Another nifty integration is the in-frame spares/tool storage built into the down tube.
In my opinion, one of the best things Trek has done with the Speed Concept is the level of customisation and adjustment of the cockpit. Almost every part of the front position of the bike is highly adjustable. 'Stack' has 115mm of adjustment, 'reach' has 160mm, 'pad width' has 120mm and extension length 100mm.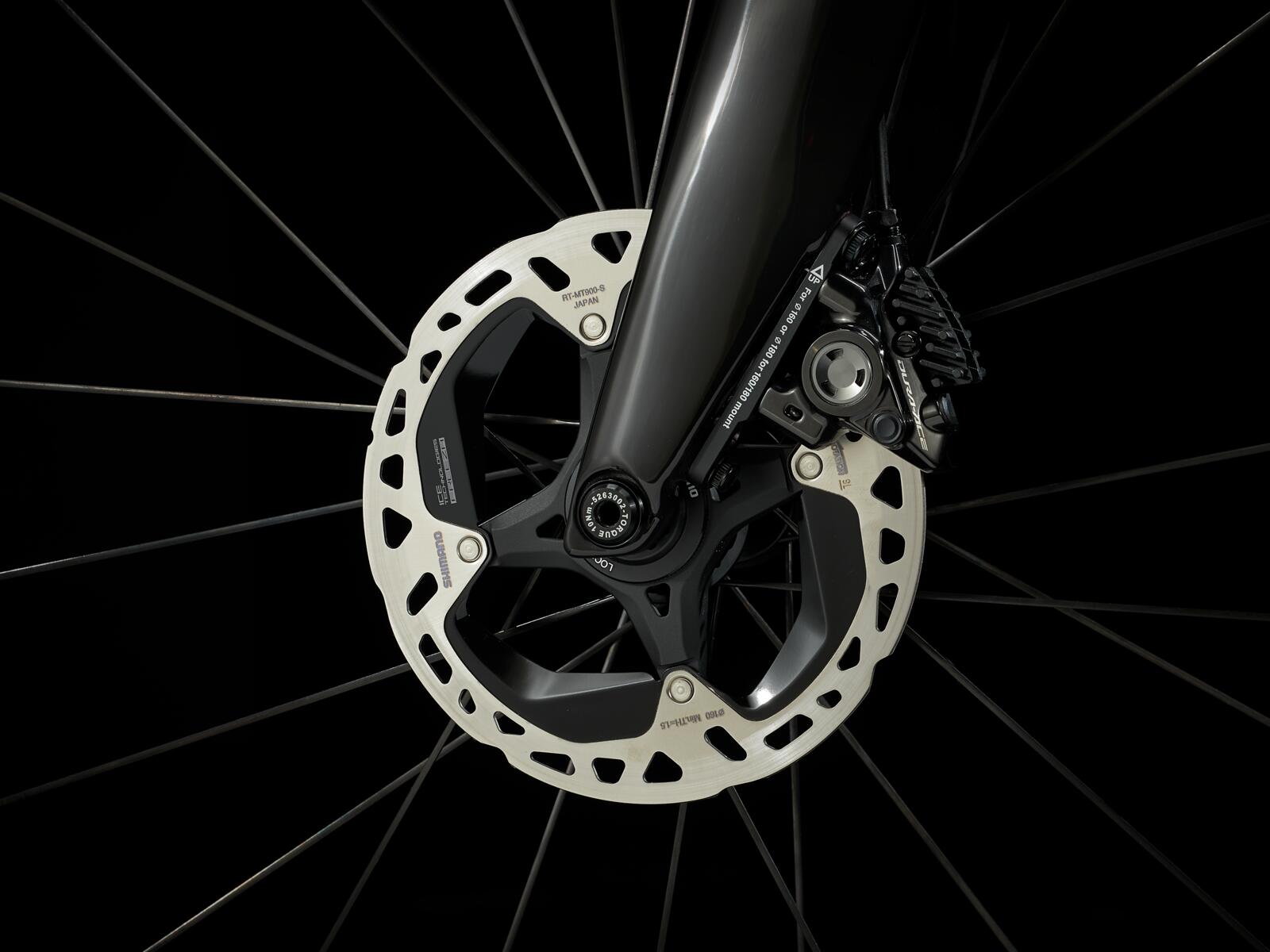 These numbers combine to ensure that almost any rider should be able to find a fairly optimal position. While I'm sure it isn't as good as getting a custom 3D-printed cockpit, it is a very clever little system to allow the amateur to play with finding the position that works best for them.
Wind Tunnel CFD Tested
While this can all start to sound a bit like an advertorial, a list of things that sound good in theory, I was impressed with Trek's method of testing and developing the features. They used the obvious technology of computational fluid dynamics (CFD) and wind tunnel testing. It boggles my mind though that companies often seem to do these simulations/tests without including the small fact that there is a person that sits on the bike in real life.
Trek used virtual and real mannequins mounted on the bike to ensure that their design works optimally with the human body and that the combined airflow around the bike and body is optimised.
While I'm sure there are still compromises and assumptions that went into this process, it seems like a very logical inclusion that has often been overlooked in the past.
So many features to talk about, but how does the thing ride? That is the real question. I can't comment quantitatively about speed and watt savings (although I did take a few Strava KOMs during testing).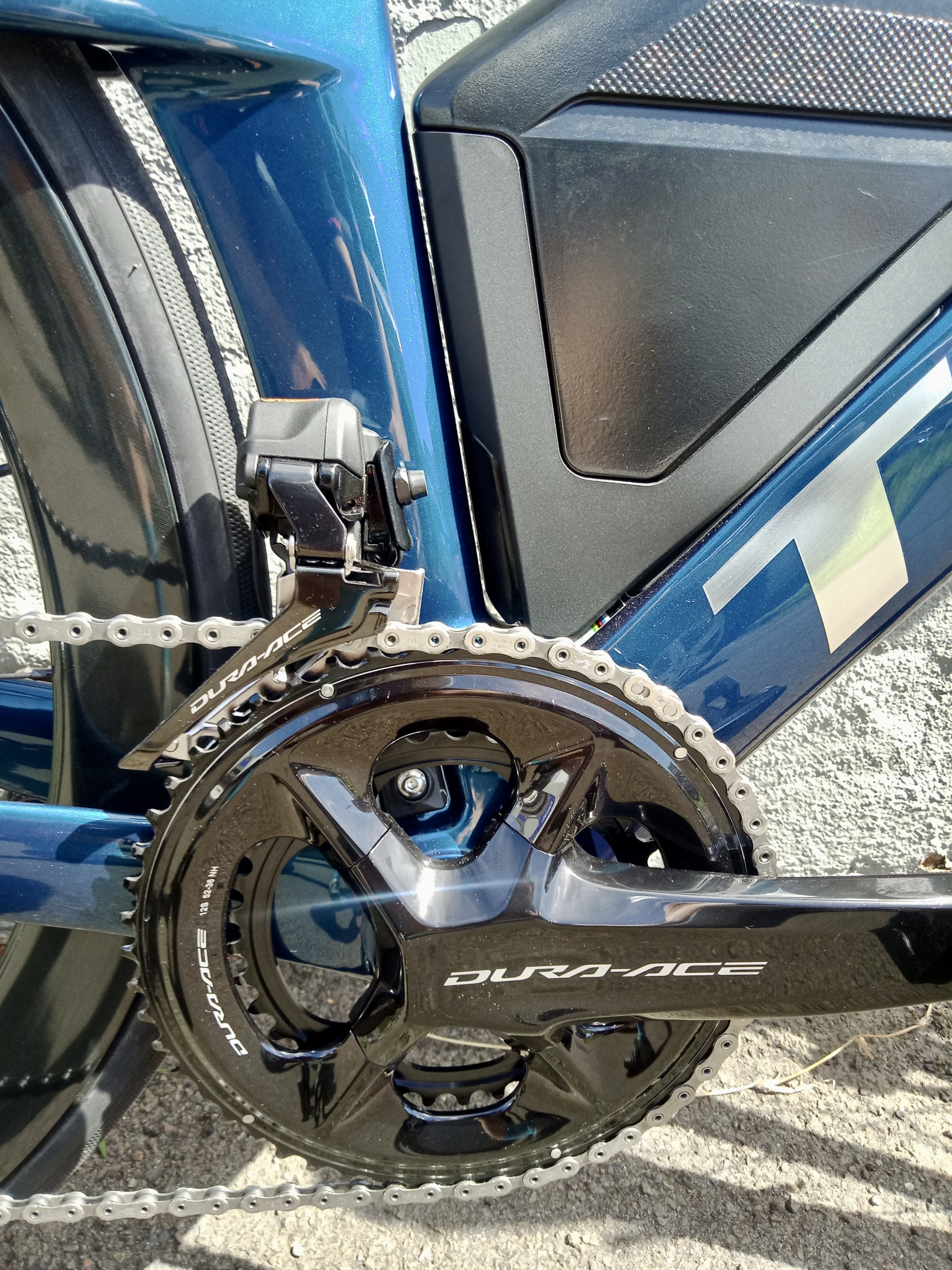 Qualitatively, the bike does just feel really fast. Speed is often so subjective in terms of feeling, so I won't try and trust my own sense with this. Rather, I'll talk about some other aspects of riding the Speed Concept.
The thing that struck me the most during testing was how comfortable I felt on the bike. TT bikes are not renowned for comfort, but I felt really secure and confident in my position. This was despite not really getting to properly play with dialling in a position specific to my body. I was able to put out power well above threshold levels while feeling steady and "locked in".
From a performance point of view, I'm not sold on the idea of disc brakes on TT bikes. They seem a little unnecessary and like they would compromise the aerodynamics and weight.
But Trek claim to have cleverly optimised the design of forks and wheels to mean that only 170g of weight is added by using discs, instead of a more normal figure of 400-500g. Despite my disc aversion, I did appreciate the sense of secure braking that they offered. The Dura Ace brakes were really beautiful.
The other thing that was just amazing was having my first ride on the new Shimano 12 speed. It got a lot of hype on its release, so I was interested to test it out. While testing a groupset on a TT bike doesn't give a like-for-like comparison, I was super impressed with the new Dura Ace. Shifting was simply flawless, both front and rear, noticeably quicker than the 11 speed and very smooth!
I wouldn't quite say it was unnoticeable, but it wasn't far off. Shimano's top-end groupset undoubtedly is responsible for a decent part of the bike's hefty price tag, but it really is an amazing piece of evolutionary engineering.
One little gripe I had is that the aero drink bottle was completely useless. Maybe the one I got was faulty, but essentially the valve didn't work at all. I'm really hoping this was an outlier of the production run of these bottles. Also, putting the bottle back into the custom holder could be a little finicky at times.
Overall though, the experience of riding this bike was fantastic, it felt fast, secure, sure-footed (wheeled?) and like the only thing holding me back from going faster was my legs. I really looked forward to every ride on it. I'm sure for the avid TT rider or triathlete willing to invest, the Speed Concept would make a very suitable companion on the journey to speed.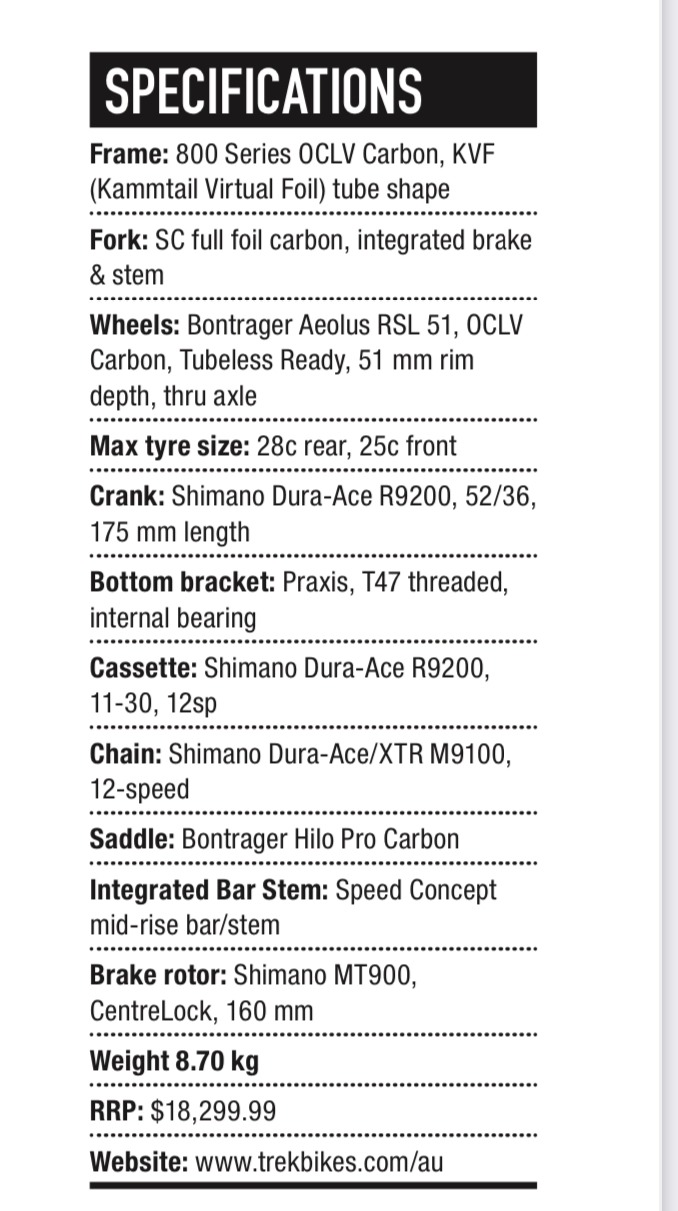 Summing Up
Value
"Value is a state of mind", or perhaps "value is in the eye of the beholder". At least that might be what you're saying to yourself when spending north of $18,000 on a bike. While that certainly is a lot of money, you are definitely getting a lot of bike for it too.
Performance
My experience of the speed and performance of the bike correlate with Trek's marketing spiel. The bike feels very quick, but that is a subjective experience in some ways. What was more evident was the surety and confidence that the bike gives, it genuinely feels very stable and remarkably comfortable for a TT bike.
Quality
You would expect great quality from a top tier bike like the SLR 9, and that is certainly what I saw. All the little finishing touches were nice, and the ability to adjust the cockpit entirely with a unit that still looks streamlined and integrated is very impressive. Shimano Dura Ace 12 speed and the Bontrager 51mm wheels are solid components.
Overall
A no-compromise time trial bike, specifically built/marketed towards triathlon but equally as effective for roadies. A great all-around bike that can be dialled in to find the optimal position and gives confidence with its handling and comfort.