We all know that N+1 means our number of bikes plus the next one, but what is K+1? Cycling kit extraordinaire Lee 'Hollywood' Turner explains.
Where do I start? How did it happen? Bored with the off the shelf kits of the major brands, bored with the team kits and modern day Trade Teams, bored with what I had; I decided to go back to what I used to like 20 years ago and wear Trade Team kits of the teams I loved when I was young.
It started with Mapei, then Domina Vacanze, rolled into ONCE, across to Team Telekom around to Carrera and then it just snowballed out of control. I was hooked. When I wear the old Trade Team kits it made me feel like the rider from that team. I pretend I'm Cipollini, Contador, Pantani, Jalabert, Indurain, The Cobra the list goes on.
It was like a game in itself for me. I loved getting my eBay notifications each day of up to 30 emails of all random things I was chasing. I would buy what I could when it came available.
It was like putting together a jigsaw puzzle. Once I decided I wanted to collect a team I then went about finding every bit I could. Longs, jackets, vest, gloves, booties, cap anything I could get my hands on. It was an adventure in itself searching every corner of the internet trying to find it.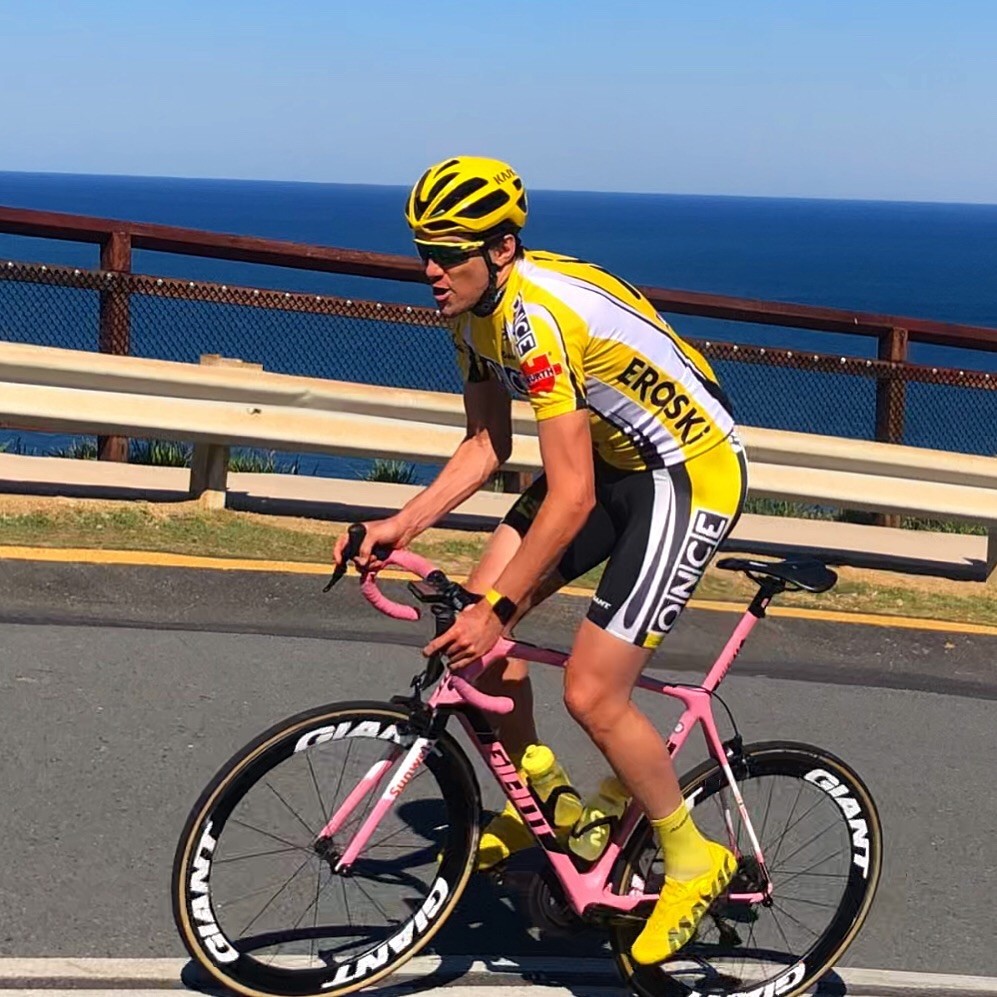 Then once I collected all the old trade teams I went out and found the wildest kits on the net. Nothing was too loud or
off limits. It was a sport in itself. Unfortunately, a lot of todays brands are conservative or they do a great jersey design then just a plain black bib with a coloured band. It's the little things that make the difference between a good and great kit.
Then when that ran out I designed my own dream wild kit which is my multi coloured "Planex" kit – the wildest of them all. I've got so many crazy designs in my head …if only I knew how to use the design software.
250 Kits!
Now I am at 250 kits. What is next? I really don't know I may design another Planex kit. I've collected all the trade teams I want. There is only a couple of rare ones I'm still hunting but it has been years so maybe these pieces don't exist.
People often ask which is my favourite kit. That's a tough one that's like asking which of your children you like better. I go through fazes but there's always 5 or so I always go back to when I need a bit of a pick me up out on the road.
What other sport do you get to dress up like your heroes of yesteryear? I hear the argument that you shouldn't wear trade team kits. To that I say, rubbish … it's no difference to wearing the jumper of your favourite footy team or favourite jersey from the basketball. At the end of the day we are all fans.
For me cycling is all about fun, fitness, socialising and fashion. It's a beautiful collective and one that I hope I can still love until my wheels stop rolling.
Lee's Top 10 All-time Kits
Mapei
Planex
Domina Vacanze
Carrera
Acqua Sapone
Armee De Terre
Team Telekom
ONCE
Sunier Duval
World Champion Kit (Only the white bibs version)
Images Below: King of the colourful kit … Lee Turner's Instagram feed features all manner of apparel from all around the world. You can follow him via @_leeturner or search 'Lee "Hollywood" Turner'.