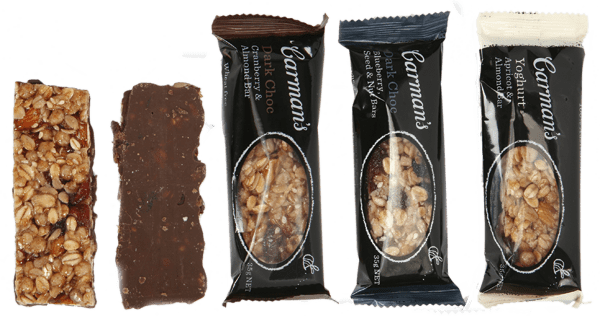 Carmen's Kitchen makes some tasty bars and muesli, and combine that taste with natural ingredients. Shown here are three new varieties, the Yoghurt/Apricot and Almond, which is a pretty standard taste, and also the two dark chocolate varieties; cranberry/almond and blueberry/nut and seed. Available in packs of 12.
Price: $4.99 for a box of six
Available in supermarkets.