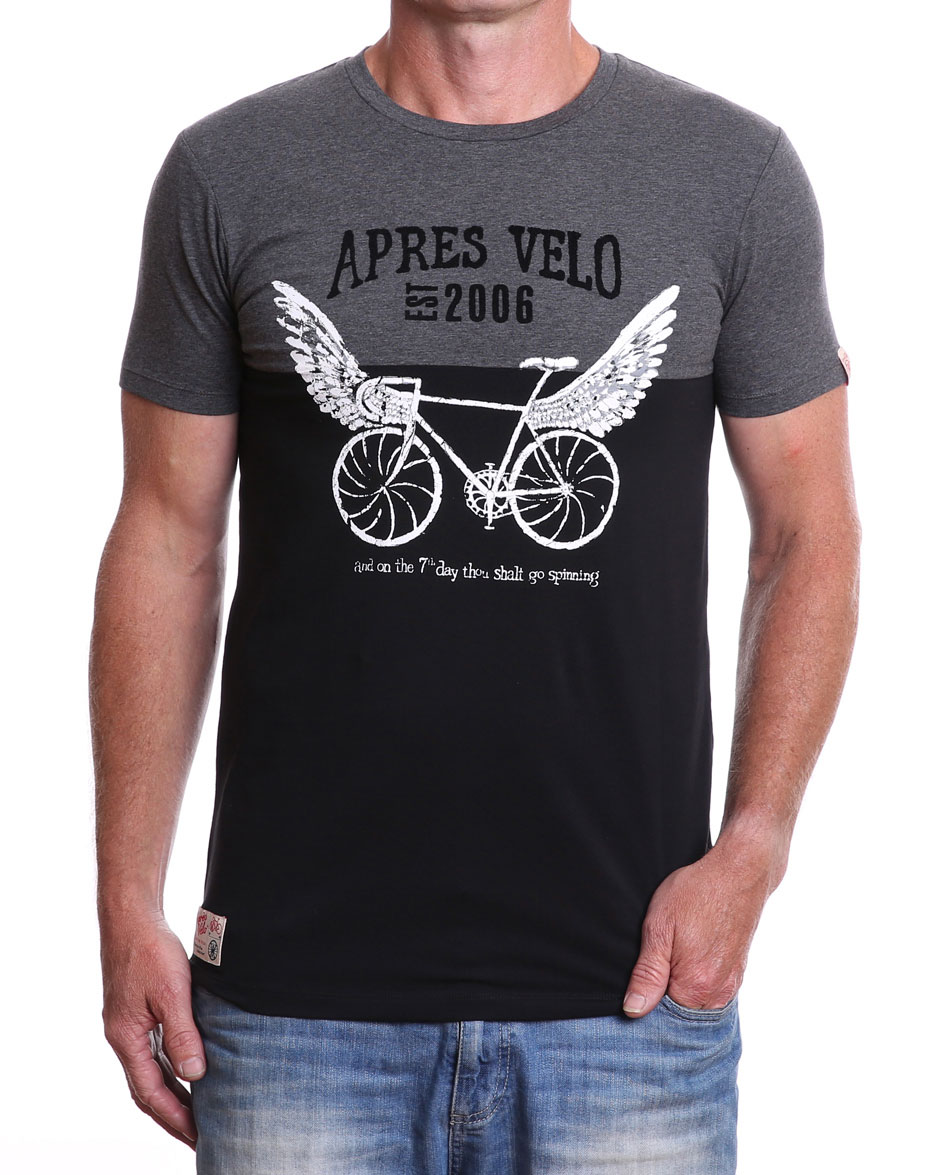 As all riders know "It's all about the bike", and APRÈS VÉLO's awesome range of cycling inspired casual apparel is a great way to show that.
As Christmas rapidly approaches we've picked out one of the best tees to buy from the original cycling fashion brand's vast collection.
This black/charcoal spliced Tee sums up the orders of the cycling Gods perfectly … "and on the 7th day though shalt go spinning," it commands. We couldn't have said it better ourselves.
APRÈS VÉLO have used a cotton elastane jersey fabric for added stretch and comfort. Female cyclists have not been forgotten with a women's version available as well.
The new line of shorts retail for $49.95 and can be ordered here.