After more than a century of innovation Bollé continues to set the benchmark as one of the sport's premier eyewear options with the release of their Aeromax range.
With many of the sport's top riders wearing Aeromax over the past 8 or so months, the distinctive style has proven as practical as it is functional. The design offers unobstructed, crystal-clear vision packed in ultra-lightweight frames. The lenses are interchangeable and instead of being industry standard polycarbonate, they're made of 'Trivex' which is lighter, stronger and more shatter resistant.
Hydrophobic Lenses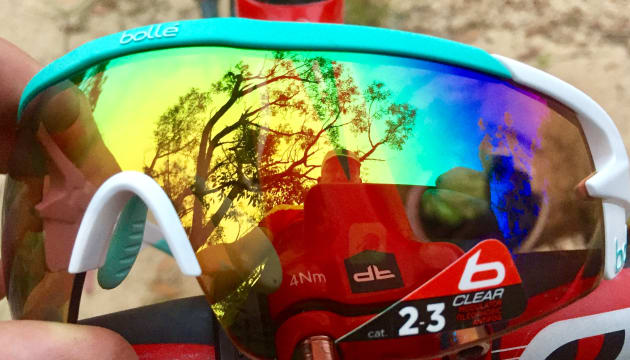 The lens is oleophobic and hydrophobic – the company stating specs of dirt & droplets of water literally fly off to assist with clear vision during wet conditions. With several light showers during a recent test ride we found this to be the case. During a 2-hour ride we removed the glasses just twice to quickly wipe them down.
We found the Aeromax to be super comfortable, provide fantastic airflow and minimal fogging in the steamy conditions we were riding. They also look pretty cool.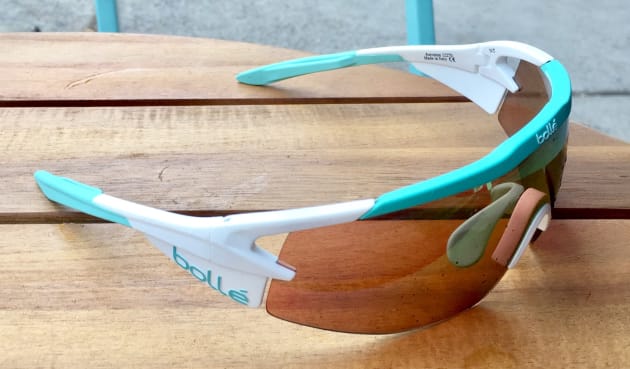 With thermogrip temples and adjustable nosepads, they sit well on the face and require far less of that annoying '1 finger push' that's so often needed with cycling glasses.
They come in a variety of frame and lense colours and retail in the vicinity of $250. The Aeromax are the perfect example of the quality we've come to expect from Bollé.
For further details visit Bolle Australia .