Officially making their worldwide debut this weekend, Luke Meers has been riding the latest high-end road tyres from Vittoria.
Vittoria is giving the people what they want: cotton-cased, tan-walled, tubeless goodness.
I've recently enjoyed the privilege of spending a bit of time on their new release of tyres. The development space of road tubeless tyres is a very dynamic one at the moment. Companies are vying to hit that right combination and compromise between rolling resistance, grip, puncture resistance, weight and durability and attempting to determine in road-specific settings where the sweet spot is.
These new models from Vittoria offer some movement in this from previous Corsa tyres. Anyone who has ridden Corsa tyres will know the pleasure that their cotton-cased structure gives, with a sense of easy rolling and an exceptionally supple, soft ride.
I've loved them whenever I've ridden them, but have not always been enamoured by their puncture resistance or durability. So it was with great interest that I've been riding these new tyres around.
The Corsa Pro is Vittoria's new road performance tyre and the Corsa Pro Control is the model positioned still as a high-performance product, albeit a little more durable and puncture resistant, for training purposes.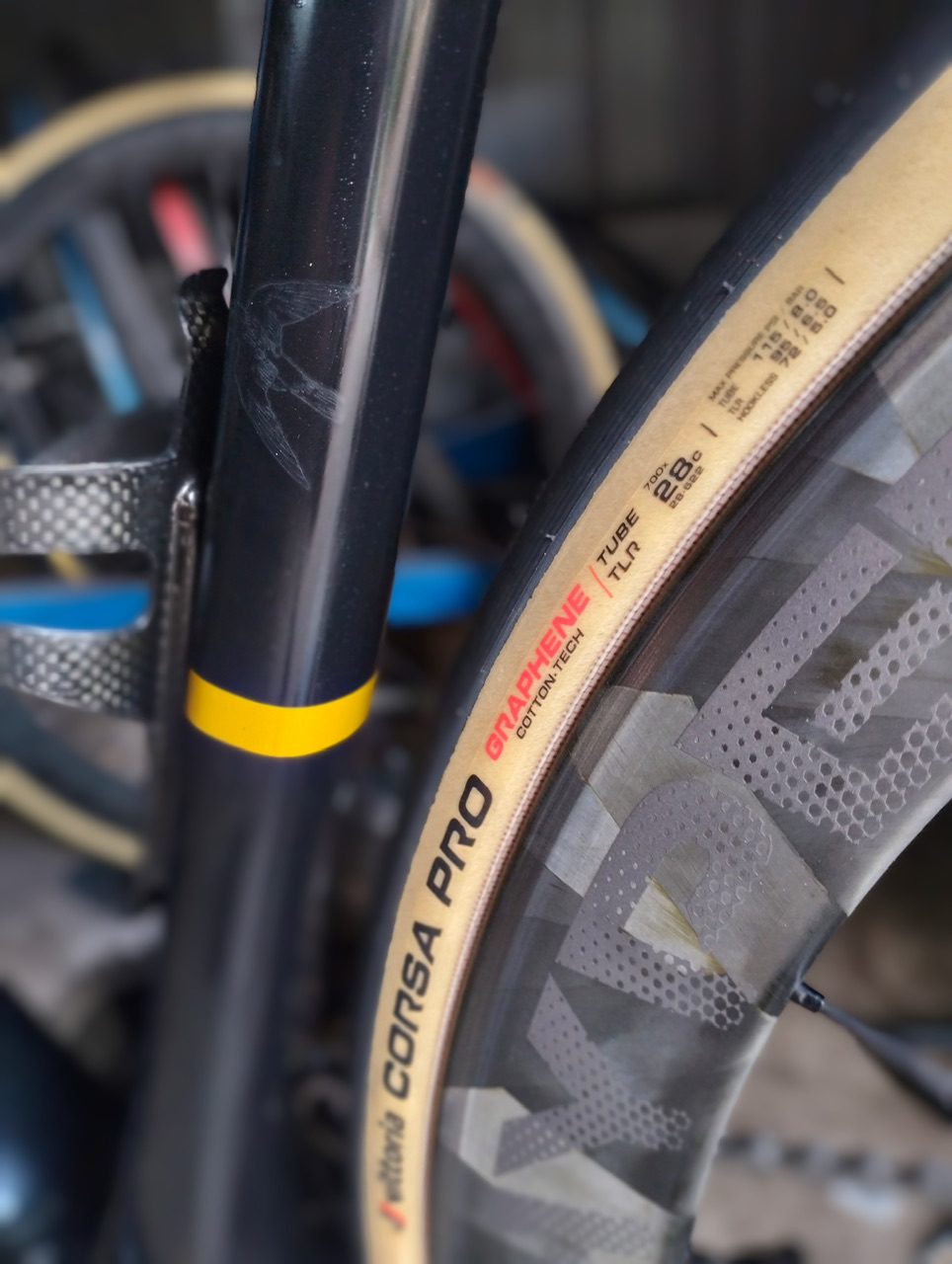 Before we talk about the ride, here are a few facts and figures. The new Corsa tyres all use a 320 threads per square inch (which for anyone else who gets bugged by imperial units, coverts to a meaningless 50 threads per square centimetre) cotton casing.
This is the material that gives the structure to the tyre. The tread is fixed to it and this cotton casing is what gives the Corsa range its famously supple ride feel. I believe this method of construction also necessitates using non-vulcanised rubber. The vulcanisation process is what gives rubber most of its hard-wearing attributes.
I'm assuming that using the cotton casing is not possible with vulcanised rubber, as the process of vulcanisation involves adding sulphur to the rubber and then applying a significant amount of heat, where the polymer bonding structure changes.
This heat would probably damage the cotton. This lack of vulcanisation leads to the challenge of durability that has been encountered by Vittoria.
Their recent tyres use a silica compound added to the tyres to increase durability, and whilst possibly still not quite as robust as vulcanised rubber, they last fairly well and certainly give a great sensation of grip. Both models also utilise a "high density" puncture protection belt under the tread.
The Corsa Control uses a slightly thicker tread depth in order to be more durable than the Pro, also improving puncture resistance. Vittoria has changed their production process so that both models are now seamless, a benefit for tubeless systems. Both models are claimed to have improved performance over the Corsa TLR and Corsa Control TLR:
Rolling performance/speed: Improved by 12% for the Corsa Pro and 2% for the Corsa Control.
Puncture resistance: Improved by 18% for the Corsa Pro and 19% for the Corsa Control.
Weight: Lighter by 4% for the Corsa Pro and 2% for the Corsa Control.
The improvements in puncture resistance are particularly impressive, if true. I would've also liked to have seen some figures on durability as it is difficult to assess during a short-term review.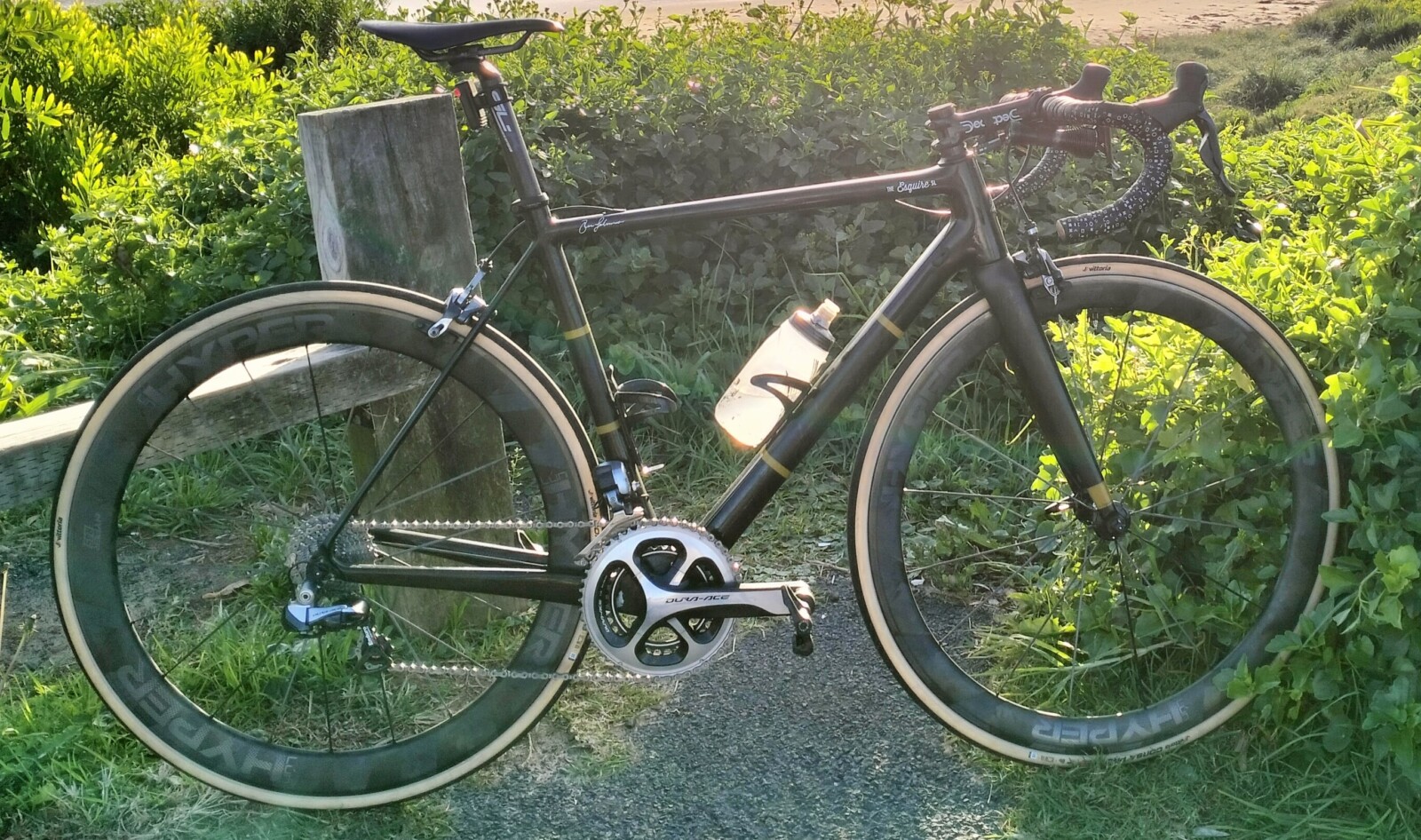 So how do they ride? In short, beautifully.
That cotton-cased suppleness is still there in spades and the tyres feel grippy and reassuring in all conditions. I didn't have a single issue, puncture or moment of lost grip while testing them over several weeks.
This makes for less interesting reading but bodes well for the performance of the tyres. Unfortunately, without several months of testing, I can't comment confidently on durability or puncture resistance. I didn't see much wear, even on the Corsa Pro rear tyre, which would've been the most likely to display signs of use.
My main critique would be that at around 300g for the 28mm TLR, these tyres are a little heavier than some of their competitors, albeit not by too much. Would I recommend them? Yes definitely, for everyday use the Corsa Pro Control is a great option.
For only a modest weight increase, and a little increase in rolling resistance, it gives a greater sense of protection and longer life whilst not losing too much in terms of ride feel.
For racing options, the Corsa Pro offers reduced rolling resistance and a small weight advantage. Both options are available with sexy tan walls (Vittoria calls it "para") and are sure to be popular.
RRPs and availability to be confirmed.
More info at https://www.vittoria.com