It is regarded as one of the world's premium bike helmets, undoubtedly one of the lightest, and offers premium all-day comfort as well – the Kask Valegro.
Pick this helmet up or hand it over to a curious cycling buddy and we just about guarantee the response will be this … 'It's light isn't it."
Bicycling Australia have been extensively testing a gloss white Kask Valegro since January this year. Literally every person who's held it in hand or indeed put it on has commented upon the weight, or should that be lack of weight?
In size small this helmet tips the scales at just 180 grams. The new lightweight design offers maximum cooling through 37 ventilation points and features freshly-designed breathable and quick-dry padding. Their is also a 5mm layer of fast-wicking thermoformed tri-dimensional padding.
According to Kask this inner lining is not only antistatic and bacteriostatic, but heat-regulating and moisture transferring as well.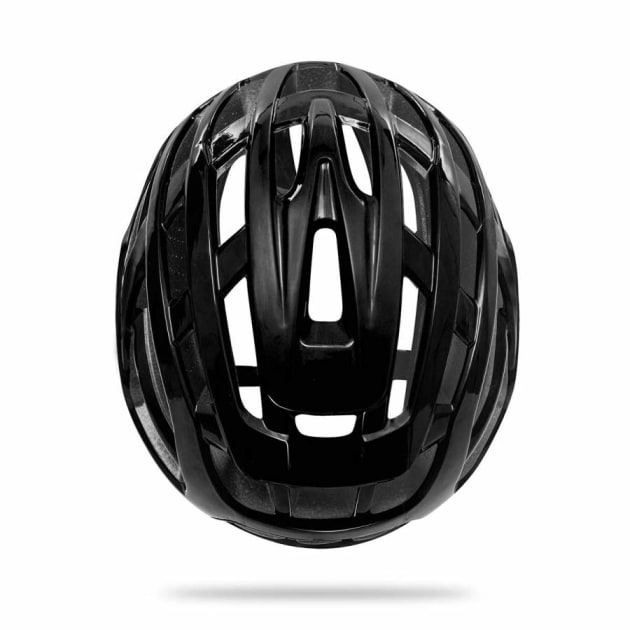 Stylishly married to the cutting edge technology is a traditional, luxurious soft leather chin pad and strap making this helmet super comfortable all day long. The leather strap features a 'Made In Italy' stamp – a reassuring and quality touch.
Not only does this helmet look good and feel great, the Valegro features a rock-solid polycarbonate shell that's been tested and refined by company engineers assuring you of the safety an security Kask is famous for.
Not only have we been thoroughly testing the Valegro this year, numerous big-name Australian and International riders and teams are also putting their faith in the Valegro daily.
Quite simply it's the best all-round cycling helmet we've used and comes highly recommended. 10/10.