While the TWE brand first appeared in 2003, Greg Ryan has been working with bikes for most of his life and custom-building high performance wheels for more than 25 years.
Unsurprisingly, he's rather good at it. Balancing a refreshing dose of pragmatism with old-fashioned personal service and painstaking attention to detail that, frankly, borders on obsession, the ever-chatty Ryan has personally built thousands of wheels over the years with a loyal (mostly Australian, but also international) clientele ranging from the hardest-nosed pros to the freshest-faced weekend warriors.
"I build wheels for many serious riders," Greg explains from his Alexandria workshop. "But I'm just as proud to build for recreationalists as well. You don't have to be a champion to have nice stuff."
"Regardless of what type of rider you are, my aims have always been simple," he continues. "I want to build the best wheels possible within a given price bracket for an individual rider and their requirements. No-one wants to lay down hard-earned dollars only to be disappointed with their wheels, or find they're not the right choice."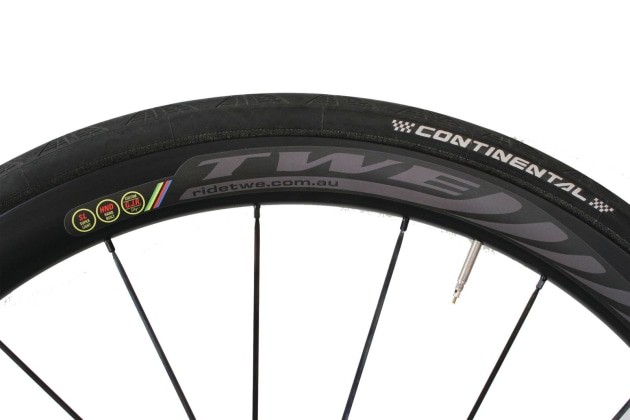 Aside from getting exactly what you want – rim depths and widths, spoke counts, nipple colours, hubs and bearings, even decals, pretty much everything can be customised – the other big advantage of TWE is typically the price-tag. As a boutique one-man operation, Greg's overheads are naturally low, and he's only too happy to pass on the benefits to his customers. "It means I can provide high-end custom-made wheels, effectively at online pricing," he says.
No-one wants to lay down hard-earned dollars only to be disappointed with their wheels …
Having recently tested a wide selection of carbon wheelsets for Bicycling Australia magazine, we can vouch to being blown away by the value for money on offer from TWE. For example, the TWE 38mm carbon wheelset we reviewed came in around $300 to $800 less than similarly spec'ed wheels – many of which are mass produced with little customising available, if any.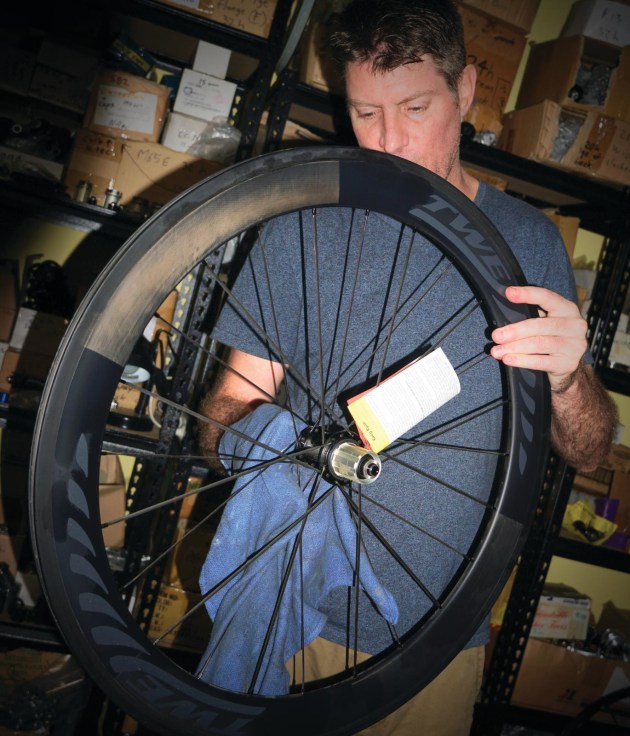 Even better, all TWE wheels come with a crash replacement warranty and virtually free lifetime servicing, which basically ensures no ongoing major expenses, even in the event of a mishap. Greg further looks after his customers by offering sizable discounts on future TWE purchases too.
Unlike 'add to cart' online ordering, Greg is proud of the direct and human touch he still brings to every transaction. "The TWE experience involves talking to the wheel-builder directly – me – not a salesperson or middleman," he says.
"We can chat about the options and decide what's best for you, before hand-building and tensioning them exactly to order. It's a lot of hard work, I'm always pretty busy, but the thing that makes it all worthwhile is all the positive comments I receive each year from satisfied customers."
We're not surprised Greg. Chapeau.