Long-gone are the days of wearing gammy cycling glasses, now you can custom design world-class sunnies from home, as Amy McPherson writes.
Not that a new pair of sunglasses would make me stronger or faster, but let's admit it, we cyclists do have a fascination with performance eyewear, especially ones that look cool enough to sport on the podium with Team INEOS Grenadiers, who has been wearing new eyewear this year with the team's new partnership with British company SunGod.
So, when it was time to upgrade my eyewear, I decided to give SunGod a go.
The Looks
SunGod claims the eyewear ownership experience begins at the ordering process. As a cyclist who is also a runner, I chose the Airas for the ultra-lightweight frameless option.
Having chosen the model, I was given the chance to either select one of the pre-designed colour options or customise my glasses as I wish.
Naturally, for aesthetic purposes, I chose a colour palette that matched my bike: a matte grey frame, mint ear socks, with a rose gold SunGod icon. Then, I chose the photochromic lens to go with it all. Dare I say it, they are looking super slick.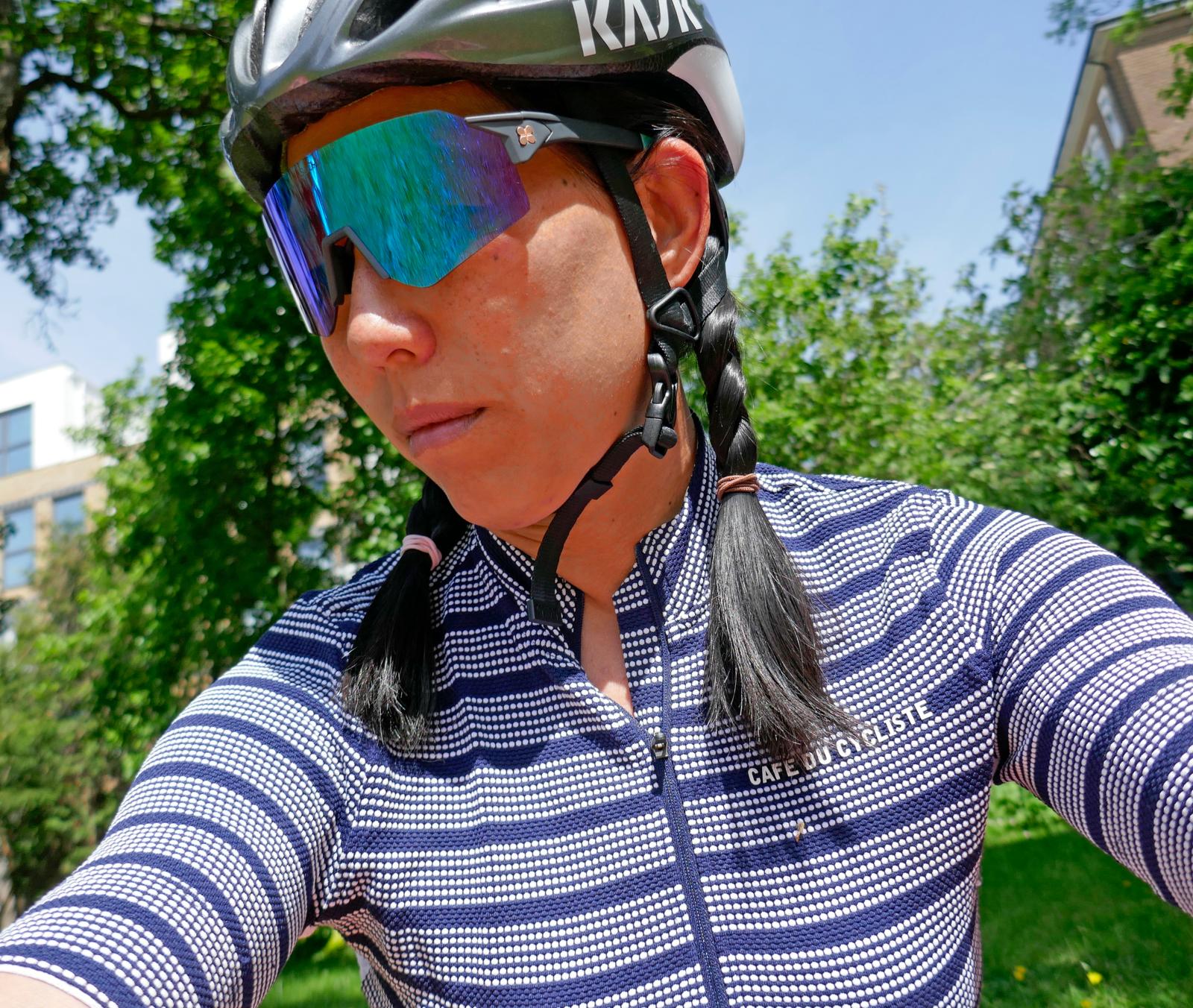 The View
The SunGod 8KO lenses are known to provide industry leading clarity, which comes in eight colour options as well as two 'Iris' Photochromic lenses, providing a range of 16-79% of transmission range between low and bright light conditions.
True to their words, the glasses gave me a clear vision of what's ahead of me under bright sunlight as well as among tree shades. The choice of the photochromic lens was perfect for my road rides where I am often in and out of shadows. The peripheral vision is excellent with the frameless design, although without frames the lenses are prone to fingerprint smudges when I do handle my glasses on and off my face.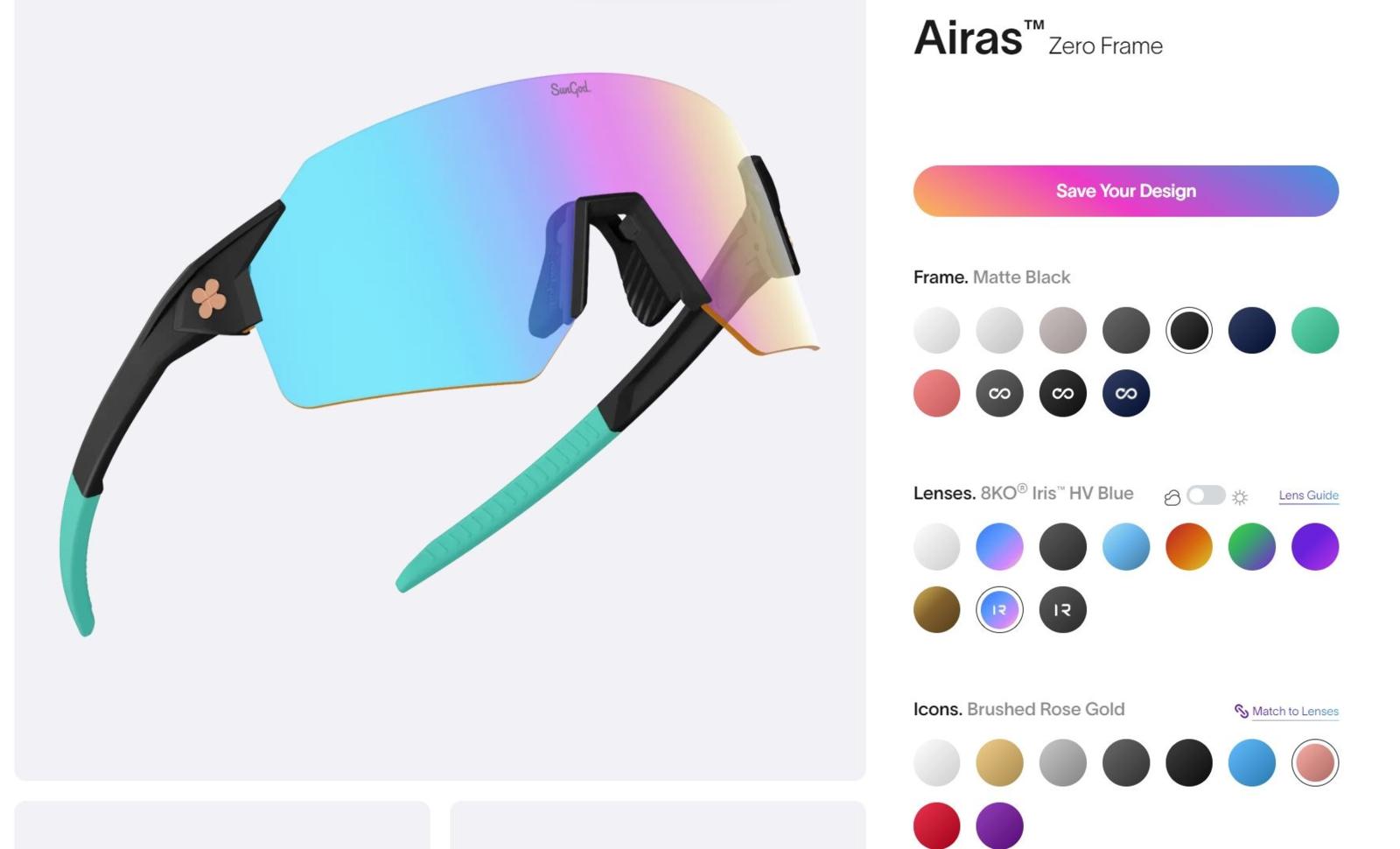 The Fit
Admittedly, I have a smaller nose bridge to hold glasses, and I prefer my glasses to wrap as close to my face as possible. While there are four different nose pieces to fit different face and nose sizes, I did find even with the smallest nose piece, the Airas sits a little too far away from my face. When riding, a small draft comes through the gap which took a little time to get used to, occasionally with fluff that irritated my eyes.
This made me think that perhaps the model is better suited to those with a larger facial structure than me. The good things is, as there are no air vents in the lens, this feature acts as a vent for potential fogs.
The Verdict
Great quality, lightweight and stylish glasses with excellent clarity and coverage. Better suited for larger facial structures.