helix
ˈhiːlɪks/
noun
1.
an object having a three-dimensional shape like that of a wire wound uniformly in a single layer around a cylinder or cone, as in a corkscrew, spiral staircase, or … a revolutionary new shoe from Bont Cycling.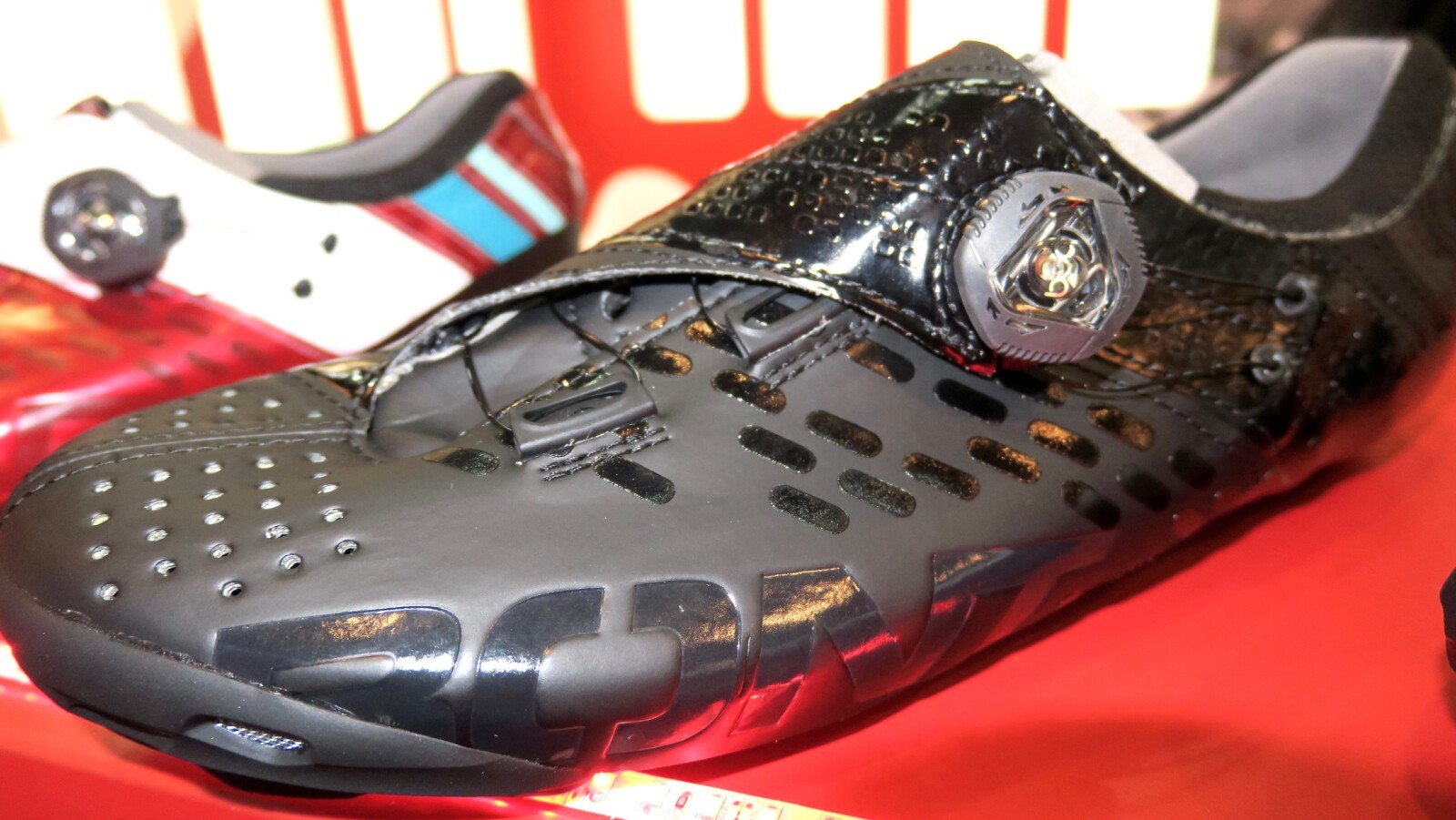 Ok we added that last bit to one of the official dictionary descriptions of 'helix', yes the name of the latest premium shoe from the 'little Aussie company' that continues to enjoy a big impact on the global cycling shoe scene.
Meeting up with company head Steven Nemeth is always a pleasure. One of nature's gentlemen, he's softly spoken and immensely proud of his range of top-quality products, but in an almost shy, subtle, understated way.
The location was Friedrichshafen, Germany. Steven along with a number of staff were manning their small yet hectic stand at EuroBike 2017, the world's biggest annual bike show.
https://youtu.be/kdEGRpcUJ1U
EuroBike was an intense affair, it seemed everyone wanted a slice of Steven, so to speak. For many of us, fixed appointment times went out the window the morning of day two when a huge storm and significant rain led to enormous traffic jams and many missed meetings.
Eventually snaring a slot with Steven, it was fascinating to listen to him explain the 9-month journey of the company's new premium shoe, the Helix.
From Dream To Reality
From a thought bubble, to prototype, to extensive testing, eventual production and finally being held in his hand at the world's biggest bike show, it's not often we stop and consider all that goes into – and the timeline – of a seemingly simple cycling shoe.
But as Steven explained, this one's not so simple.
"We've been working on this project for around 9 months and are very happy with how it's turned out," he said.
"For us integration with the shoe is the big thing," he continued. "We wanted to put a shoe together that really could become a part of the riders' foot. In most traditional types of shoes you'll have a ratchet system that essentially pulls the upper tight, across the top. What we wanted to do was get something that would work around the whole foot and basically pull the shoe around it rather than just applying localised tension."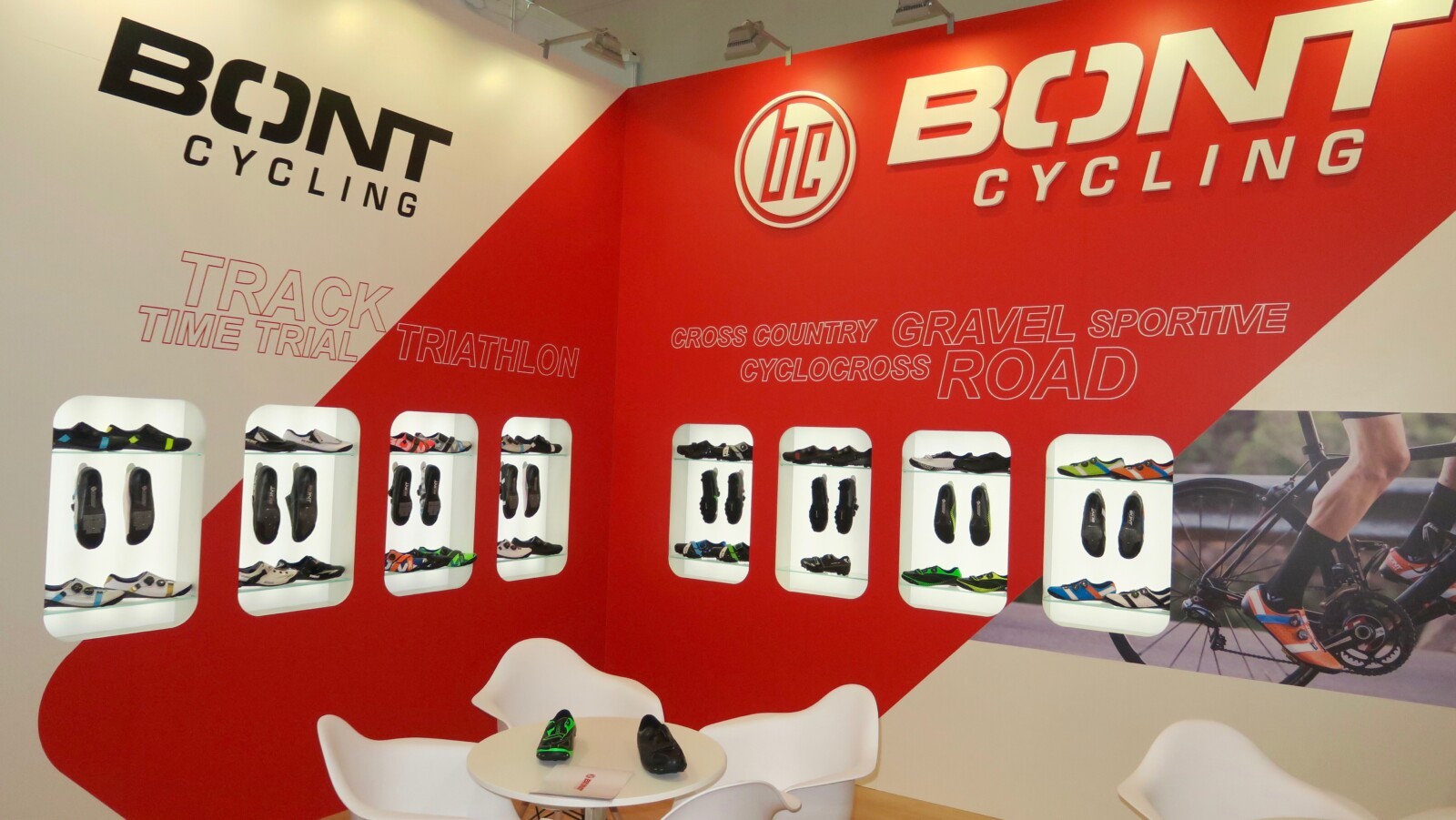 Wire cabling from a single BOA dial routes rearward, down the side of the shoe and into a tube where it's guided around the carbon soul before making the return loop the the closure. It's one of those design concepts that make you think 'why wasn't this done earlier?' But, as Steven explained, turning the design concept into reality was both challenging and complicated.
"The foot's not the easiest shape to shape to work around," he said. "Especially with the various bone structures. But we managed to get around it and it now works quite nicely. What it does is spread the load across the foot in a thorough way. There's no spot tension, it's a very gradual and very comfortable pull. It makes you feel even more part of the shoe than ever before."
What Does It Weigh?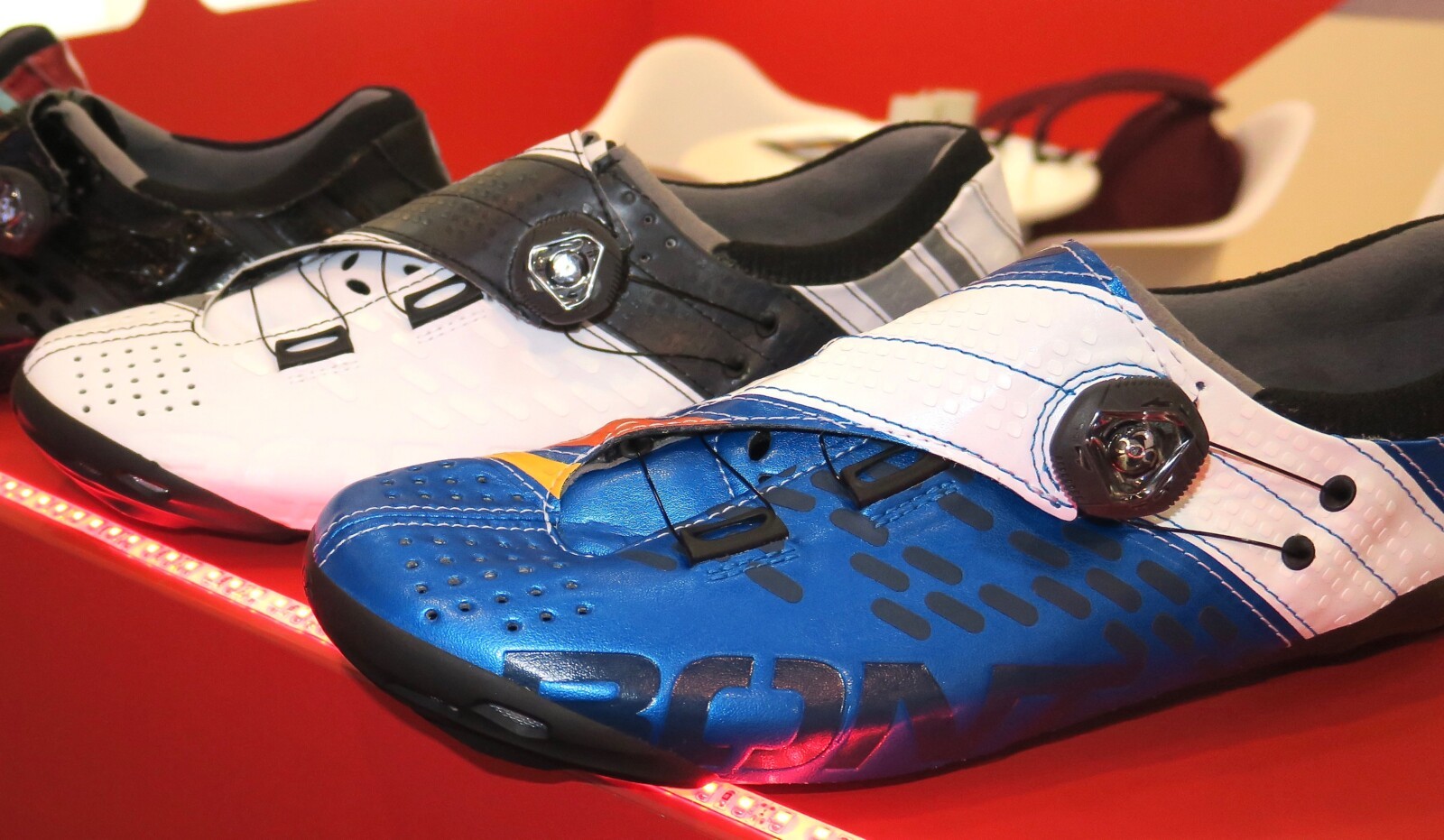 In size 46.5 the Bont Helix on display weighed 265grams.
"Most shoes around that size are up around the 300 + grams," said Steven. "We are very happy with the finished product – particularly the weight."
Aimed at the high end of the market, Steven said the Helix was for the elite road rider wanting the best.
"It's for riders who want that extra step," he said. "You could be an average person who wants a high-performance shoe … you could be a racer who wants something unique and something to be closely connected to – the Helix is for anyone who wants extra quality and extra innovation."
'Phenomenal' Feedback
Launched to a global audience at EuroBike 2017, Steven said the reception and public perception had been "awesome".
"When people turn the shoe over and see the cable integration they are really blown away," he said. "Then when they put it on and tension it up they really understand what the shoe is about – the feedback here has been phenomenal."
"It really is nice to have a small Aussie company to be able to produce something that's been so well received at the world's biggest bike show," he added.
The Bont Helix will be available in black, white, red, blue and green – each colour featuring eye-catching 3D printed upper design highlights. According to Bont Cycling the Helix will be similarly priced to the company's VayporS at around $450 to $480.