Selle Italia have an updated range of saddles to suit most shapes and budgets. Made in Italy, they are one of the most respected names in saddle manufacture. Shown here from left to right are the SLR Flow, SLR Gel Flow, SLR Lady Flow, SLR Tekno Flow and the SLR Tekno.
The SLR Flow has a carbon composite shell and leather upper. It has a generous cut-out and self moulding padding. The Vanox rails keep the weight down to just 160g. Price: $189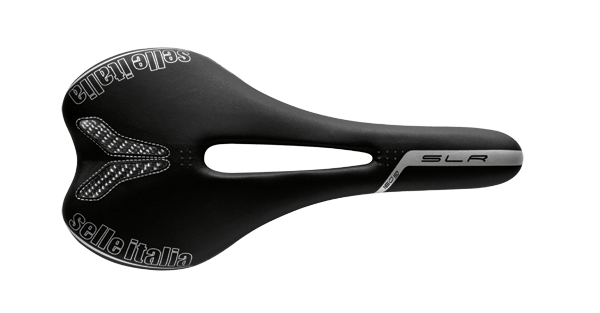 The SLR Gel Flow is slightly wider and heavier at 270g. However it has a larger cut-out section and an elastomer shock system for greater comfort. Price is $169.

The SLR Lady Flow, as the name suggests, is designed for women's anatomy. A race saddle, it has a leather cover, Vanox rails, and is available in black or white. Price is $209.

Weighing just 109g, the Tekno Flow is a lightweight race saddle. It has a waterproof synthetic cover, EVA padding and a 100% carbon shell. Price is $479

Lastly the SLR Tekno is the ultimate in lightness. Despite the lack of padding, the carbon shell has a balance of flexibility and lightness. Carbon rails keep the weight down to 85g. Price: $449.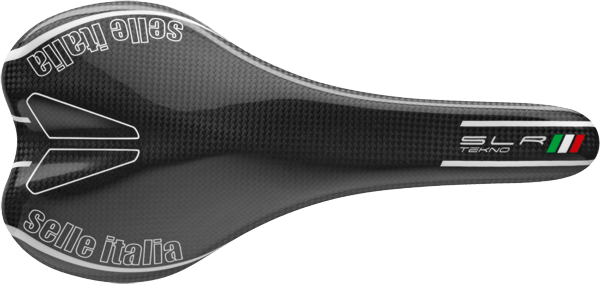 Selle Italia saddles are distributed in Australia by Cassons
www.cassons.com.au