As much about the parts, accessories and new products as it is about the bike, the sport of cycling never sleeps. Here we take a look at the latest gear.
New Oakley MVDP Eyewear
The new Mathieu Van der Poel Signature Series sunglasses from Oakley made their debut in April this year, and what a debut it was! Worn by MVDP in his Paris-Roubaix win, the neon orange frames and bold styling made a suitably fitting statement as Van de Poel barrelled across the finish line at the famed Roubaix velodrome.
The Sutro Lite Sweep sunglasses from Oakley pay homage to the third generation of professional cyclists in the Van der Poel family. The MVDP frame's Neon Orange celebrates the rider's home nation, and features "MVDP" initials over the nose bridge. Oakley say the three lines over the temples (on the arms of the sunglasses) represent the three disciplines MVDP competes in – road, CX and XCMTB.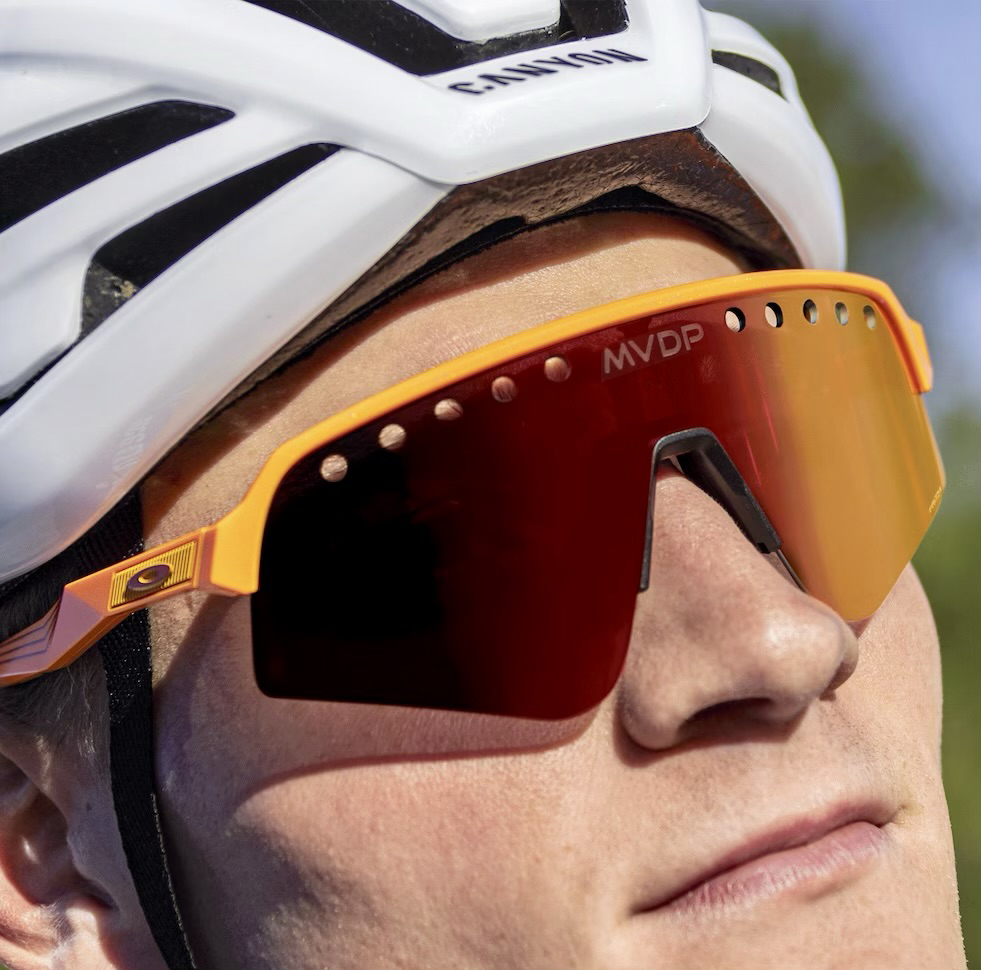 We are thrilled to currently be wearing and riding with a pair of the sunglasses and can report ultra light weight, a super comfortable fit and the clear and sharp optics that Oakley are renowned for.
They are available at Oakley retailers or Oakley online for an RRP of $239.
More at www.oakley.com
Project Flock
'The world's first biomotion bike light'. That's how the Aussie inventors behind the Project Flock rear light describe their unique safety offering. Based on the premise of the rider being far more likely to be seen than a light, the Project Flock device has rearward and downward facing beams to light up the users' legs.
"Our brains have the ability to recognise human motion really, really quickly," say the team behind the light. "It's called Biomotion. Studies have shown that highlighting a person's biomotion while on a bike allows them to be recognised up to 5.5x sooner than a standard tail light."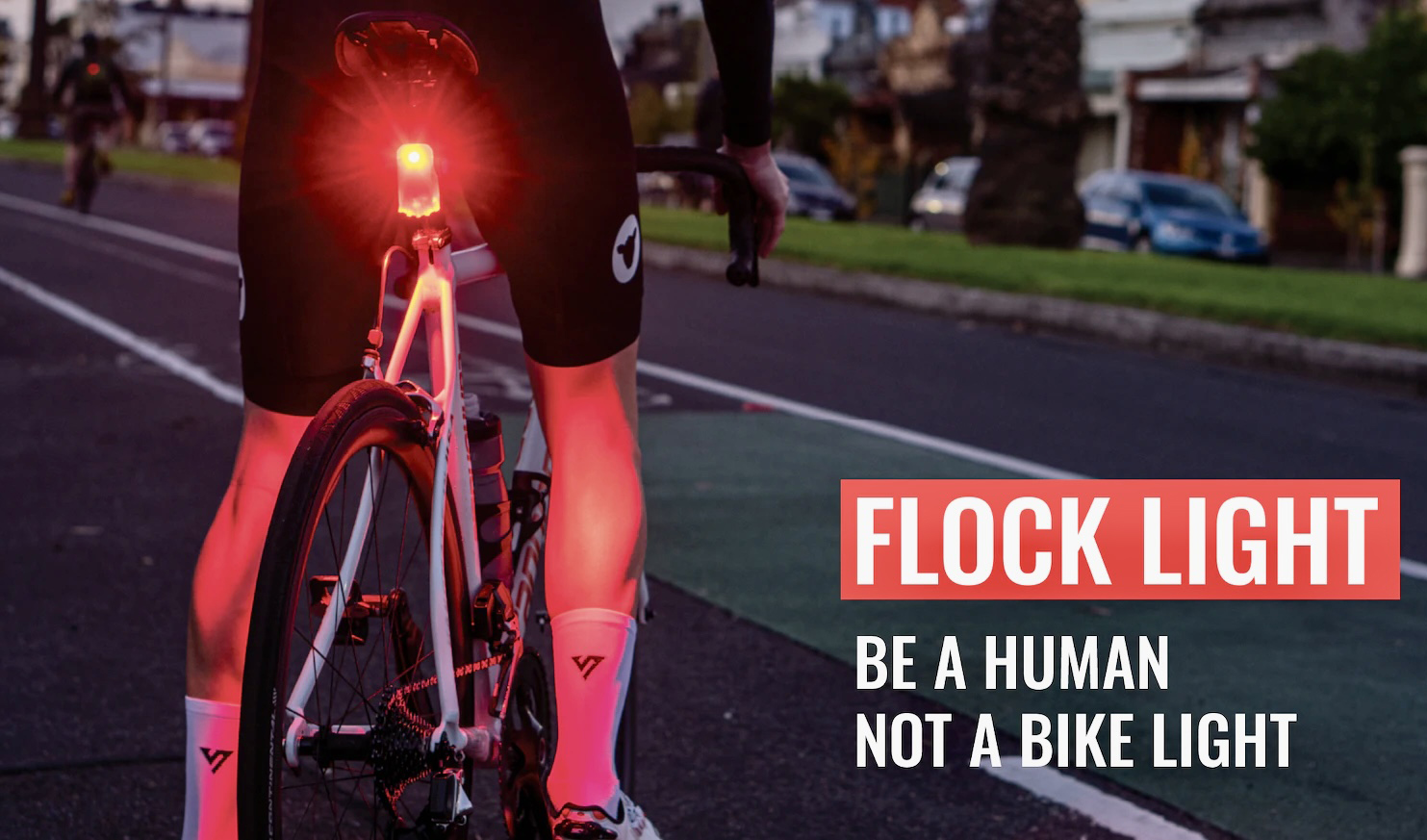 The light also features USB-C charging, a unique one-hand quick fit system, four lighting modes, a small gauge with 'time remaining' readout, and an impressive battery life. You can pre-order the light via www.projectflock.cc
RRP $119.99
New QUOK Shoes
QUOC has launched the Lalashan Collection, a range of brand new products inspired by a ride to the nature-rich forests and adventure trails in Northern Taiwan's Lalashan mountain range and the abundant mushrooms discovered there. The collection features fungi-derived pastel colours in the form of dusty pink and amber models, as well as organic patterns in the detailing such as the breathable air holes of the shoe.
The launch introduces four brand new models to the QUOC range. The Escape Road and Escape Off-Road shoes make up a newly-developed product line, built for riders who stop at nothing in their pursuit of adventure. They share two main properties in common: an end to worrying about scuffs and scratches, and an accessible price tag with zero compromises on quality.
Also recently launched was the Gran Tourer XC, a high performance cross country adaptation of the brand's best selling Gran Tourer range, featuring a carbon composite midsole, integrated TPU tread and dual dial closure.
The collection is completed with the Lala Slide, QUOC's first entry into lifestyle-led athlete leisure, featuring premium microfibre straps, a lightweight, regenerative footbed and a grippy sole. More at www.quoc.cc
New Scicon Aeroscope Eyewear
Fully adjustable and a completely customisable fit, that's the new Aeroscope sunglasses from Scico.
Worn by many top professionals including Tadej Pogacar, Jay Vine and others at UAE Team Emitrates, one of the Aeroscope's main features are the length-adjustable temple arms.
Scicon call this internal slider 'Scala', and it allows the rider to adjust the eyewear to the ideal fit for any helmet retention system or head dimension.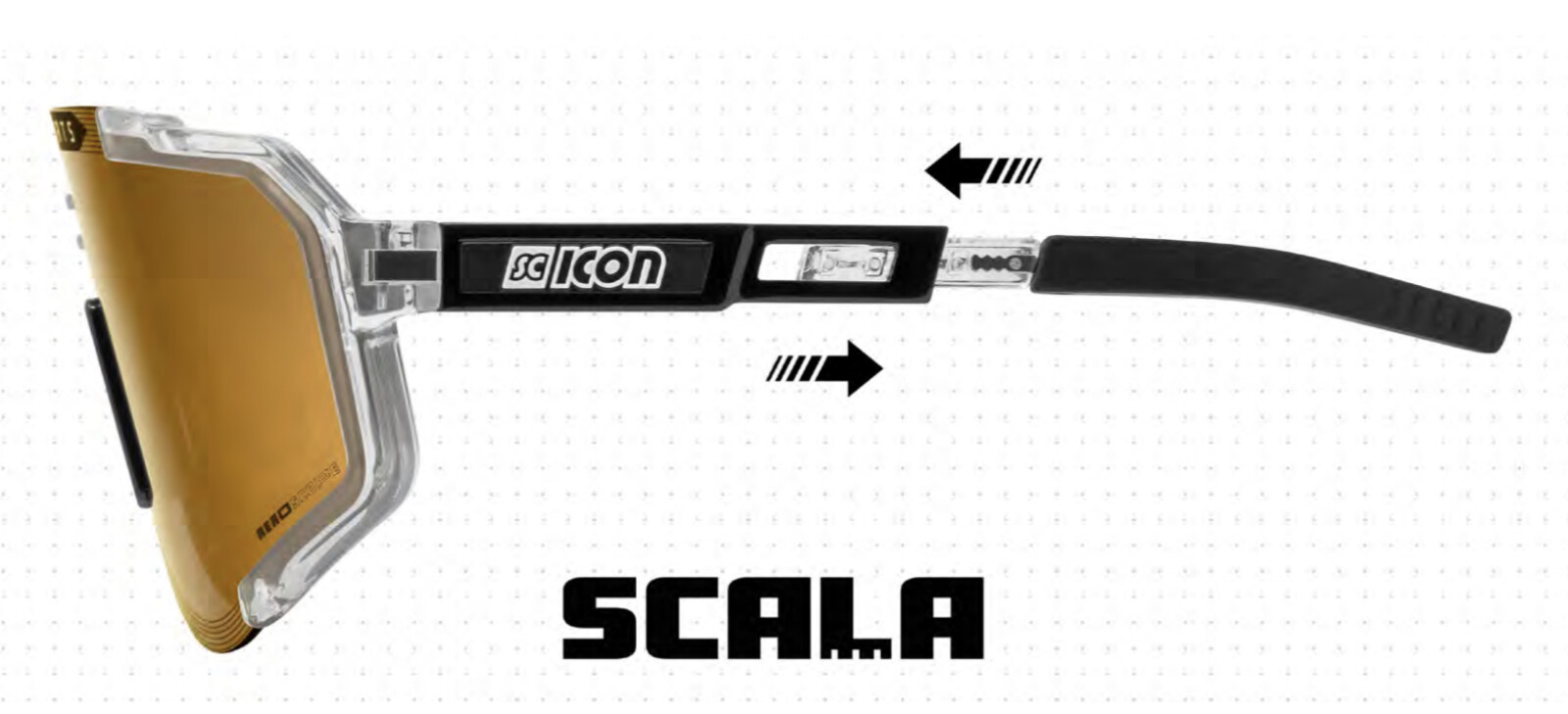 'Effortlessly extend or retract the temple arms to set the length that suits your needs, ensuring maximum comfort and stability on your rides,' they say in pre-release material. 'The Horizon Adapt mechanism is a height-adjustable nosepiece that lets you fine-tune your field of vision with precision.
Whether you prefer an aggressive low-riding position or a more relaxed upright stance, it is customisable by 5mm. With the push or pull of the Horizon Adapt nosepiece, each rider can adapt the position of the lens, eliminating glare and discomfort.'
More at www.SciconSports.com
Pure Sports Nutrition
PURE Electrolyte Hydration is a premium natural electrolyte drink base from New Zealand company Pure Sports Nutrition. Available in a 500g pouch as well as convenient 42g sachets, each of the five flavours is made up of real fruit along with carbohydrates and electrolytes.
The powdered 42g sachets make up to 750ml; we've been using them in a 600ml bidon and can attest to the great taste and consistent energy boost while recently riding the home trainer.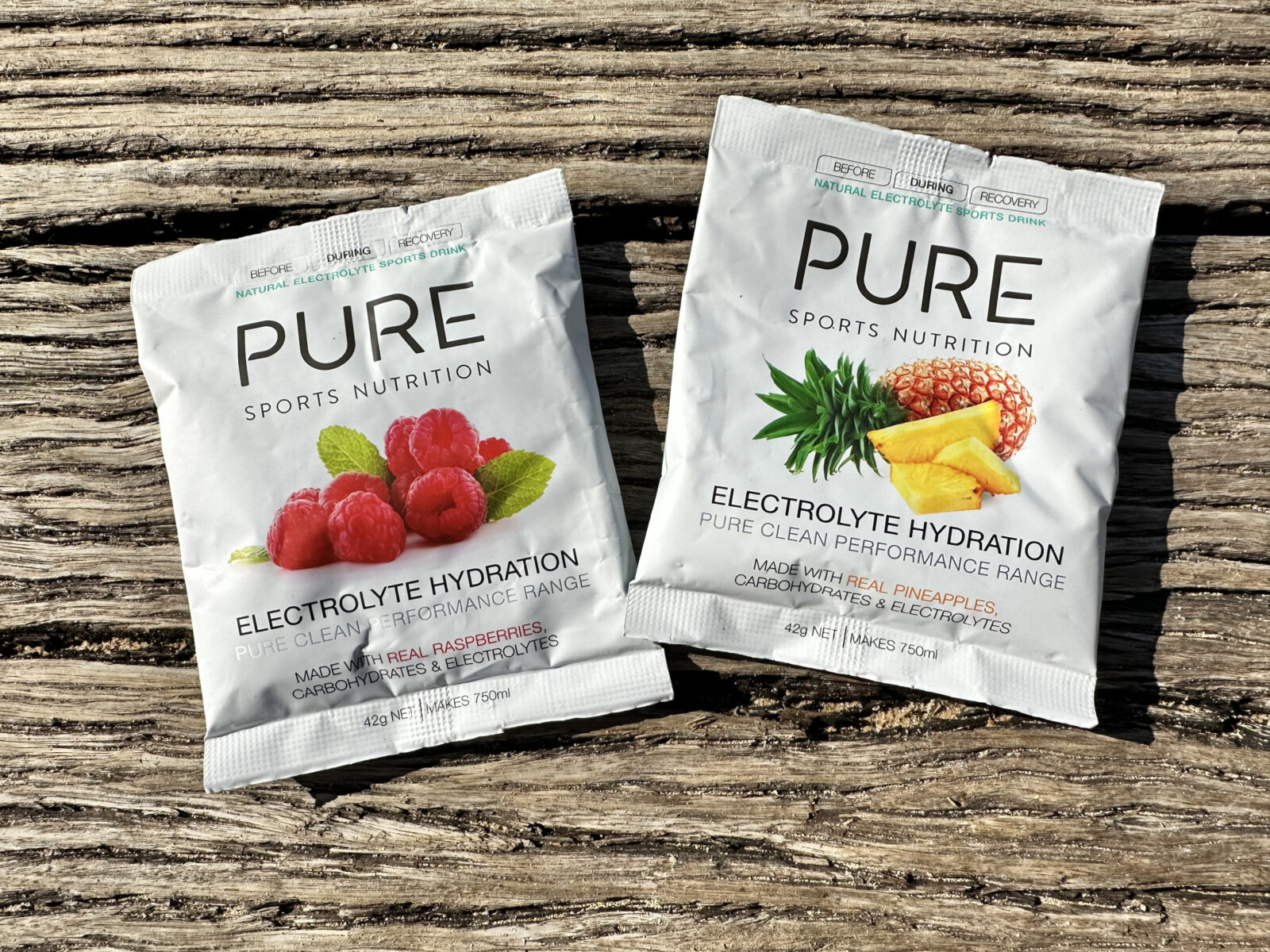 Flavours include lemon, pineapple, raspberries, super fruits and orange. Pineapple has become our go-to favourite! You can really taste the real fruit flavour.
PURE say the mixes include 5 per cent carbs, along with electrolytes, sodium, potassium, magnesium and calcium.
The company are rapidly gaining a solid reputation in the cycling-specific fuel and supplements field – test taste some of their products and we reckon you'll see why.
More at your local bike shop or www.puresportsnutrition.com
Birzman Essentials Toolbox
Neatly housing 13 essential tools, the Birzman box provides pretty well everything a home mechanic needs for regular bike checks and maintenance – if you can't do it with what's in this kit, you really ought to take your bike to a professional. The essentials toolbox holds Torx keys, Hex tools (from 1.5 – 8mm) a ½ inch drive, Shimano cassette tool, a disc brake gaps checker, spoke tensioner, chain link removal tool, pedal spanner, chain whip and more. Seriously, no home workshop is complete without these basics, and at a RRP of $199 this is a quality and well-priced kit. Highly recommended!
Birzman Essentials Toolbox, ask for it at your local bike shop – RRP $299.95
Healthy Empire Goods
Healthy Empire is an Australian-based nutrition company that offer high-quality food solutions for health-conscious amateur and professional athletes.
We've recently been trialing their products including the 'Coffee Lover' and 'Awaken' smothie mixes.
In a nutshell these consist of a 100g pouch and directions for preparing the smoothie are simple. Mix with your favourite milk or yoghurt and serve.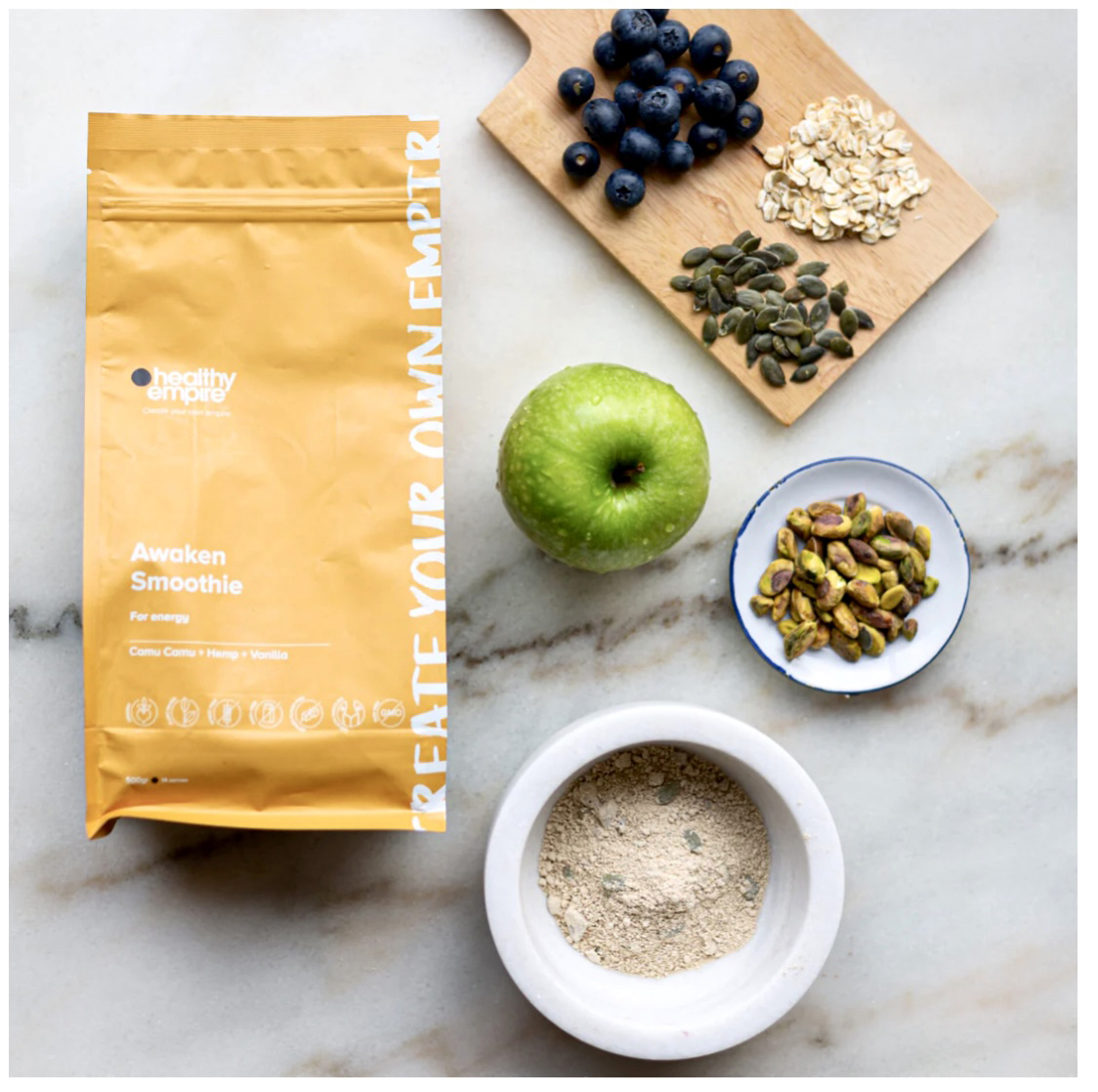 Perhaps the flavour that will best resonate with riders is the Coffee Lover.
This is a tasty blend of Brazilian coffee beans, Brazilian superfruit Maca and the Peruvian Camu Camu that has been formulated with a blend of hypo-allergenic rice protein powder.
We can vouch that the smoothie tastes great, and according to Healthy Empire, it offers an antioxidant hit for skin and long-lasting health, a balance of protein, fats and carbohydrates, proteins necessary for tissue building and repair, and it's 100 per cent natural with no artificial flavours. Healthy empire say it is easily digestible and non-bloating, and we completely agree. Low in saturated fat, vegetarian and vegan friendly, and free from dairy, the mix is also soy and gluten free.
The sachets are available on the company website and are priced at $47.95 for five sachets. We highly recommend them!
More at www.healthyempire.com.au
Hiplok Switch Bike Lock
Hiplok's Switch is a solid and secure rated folding lock with a unique 'Switch' system allowing for easy carry on bike or body.
A heavy duty lock, this baby weighs close to a kilo so it's better suited for commuters or e-bike riders than purist, bunch ride roadies. That said, many of us have heavier second and third bikes that need solid security, and for those machines this is the ultimate lock for peace of mind.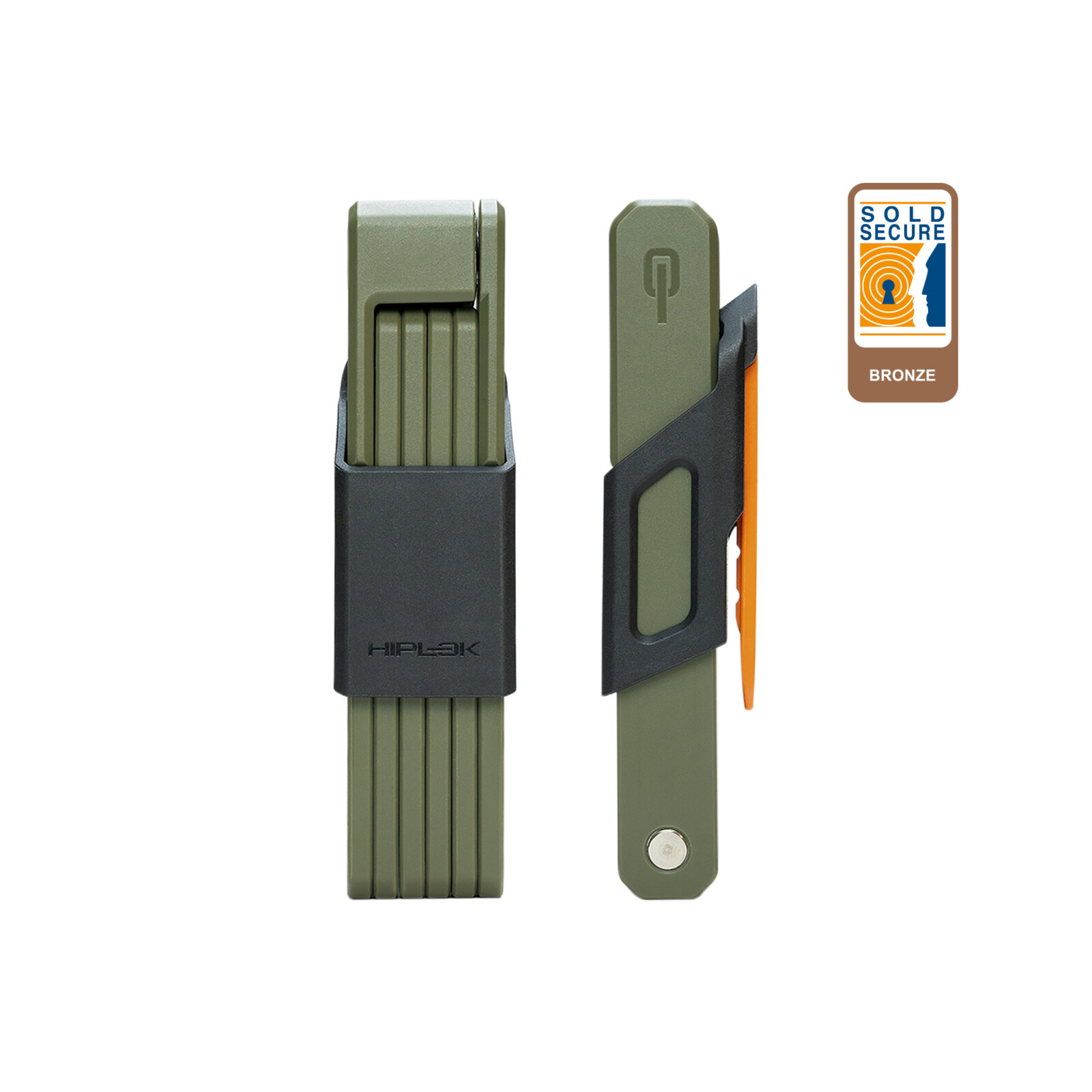 With premium hardened steel bars linking to quality steel rivets, the Switch can be extended for a versatile locking length, then folded down into a compact portable package. The lock features a carry clip for wearing on a belt or bag strap, and also comes with a bracket to attach it to the bike. There's also a switch plate included to allow you to seamlessly swap between carrying a lock or a water bottle on your bike.
Hiplok Switch – RRP $119.95
Fizik Tempo R4 Overcurve
A sensational looking performance cycling shoe at a reasonable price, that's the Tempo R4 Overcurve from Fizik.
The shoes feature a polyurethane-laminated mesh upper that enhances ventilation, ergonomic construction that conforms to the foot's curves and shape.
Closure is quick and secure thanks to a single BOA dial that laces a thin black nylon coated wire in the overcurve pattern. 
Fizik describe the base of the shoe as 'moderately stiff', with an outsole that strikes a balance between comfort and pedalling efficiency to make it a true all-rounder.
The R4 outsole provides efficient ventilation with internal channelling for temperature regulation. To cleat position, and the bolt holes are slightly further towards the heel compared to traditional placement. This, say Fizik, helps optimise pedalling efficiency and reduces knee compression. The company say this design is specially suited to aggressively forward aero riding positions.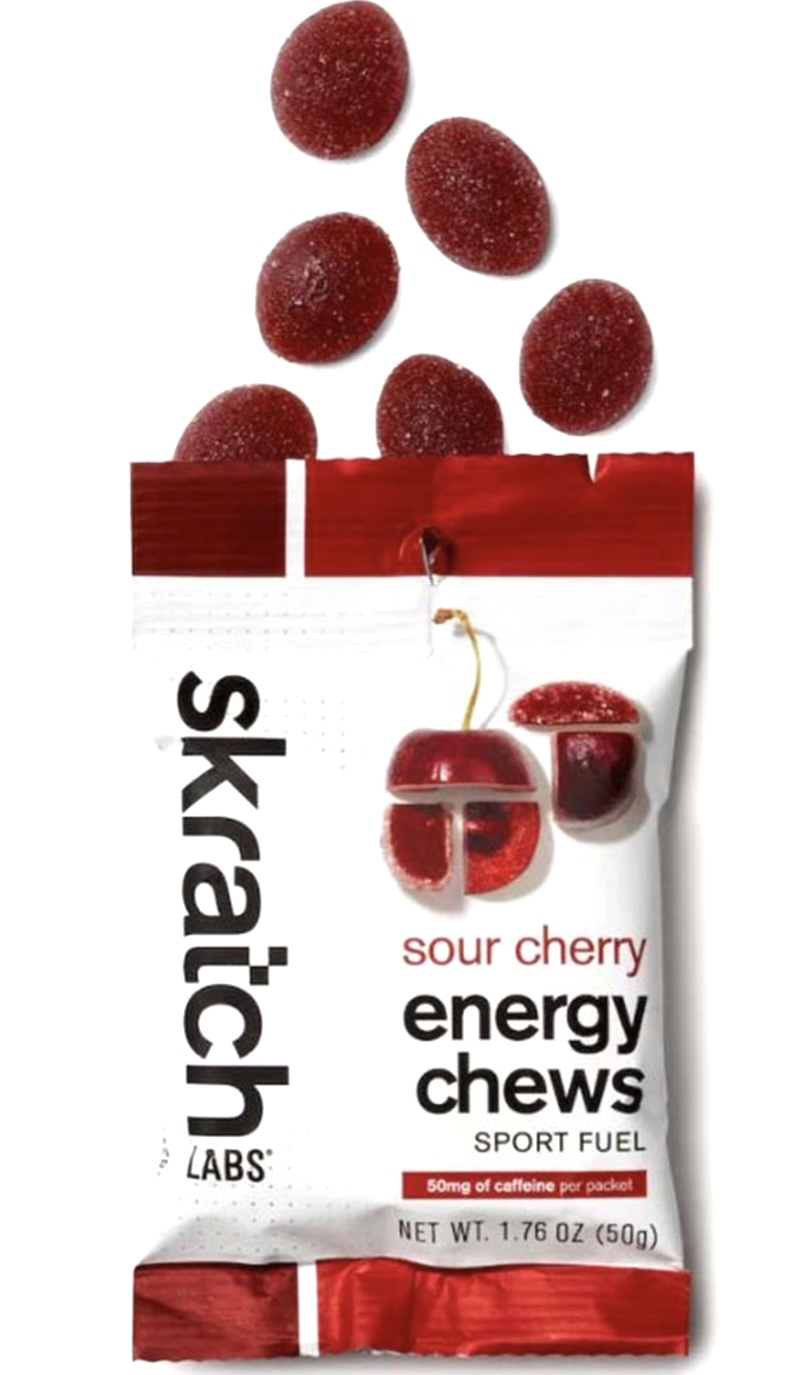 Fizik Tempo R4 Overcurve (Black) – RRP$279.95
Skratch Labs Energy Chews
The only problem with Skratch Labs Sour Cherry plus Cola energy chews is this … they taste too good! We have a couple of packs here on the BA office desk and they're just so tempting to keep eating.
Gluten and dairy free, and certified vegan as well, the chews are made of real fruit along with two carbs, glucose and fructose, to help get energy into the body fast. The Sour Cherry (our favourite!) flavour contains 50mg of caffeine, sourced from green tea.
Each packet of chews contains 140 calories and 36 grams of carbohydrates, so one or two an hour (when on the bike, not at the desk), should be more than enough.
We've seen these at several local bike shops, and you can also find them at several online outlets.
RRP $5.50 per pack.
A year of BA Print & Digital
Keen to score an annual subscription to BA? In 50 words or less tell us why you enjoy reading & following Bicycling Australia Magazine and our associated channels.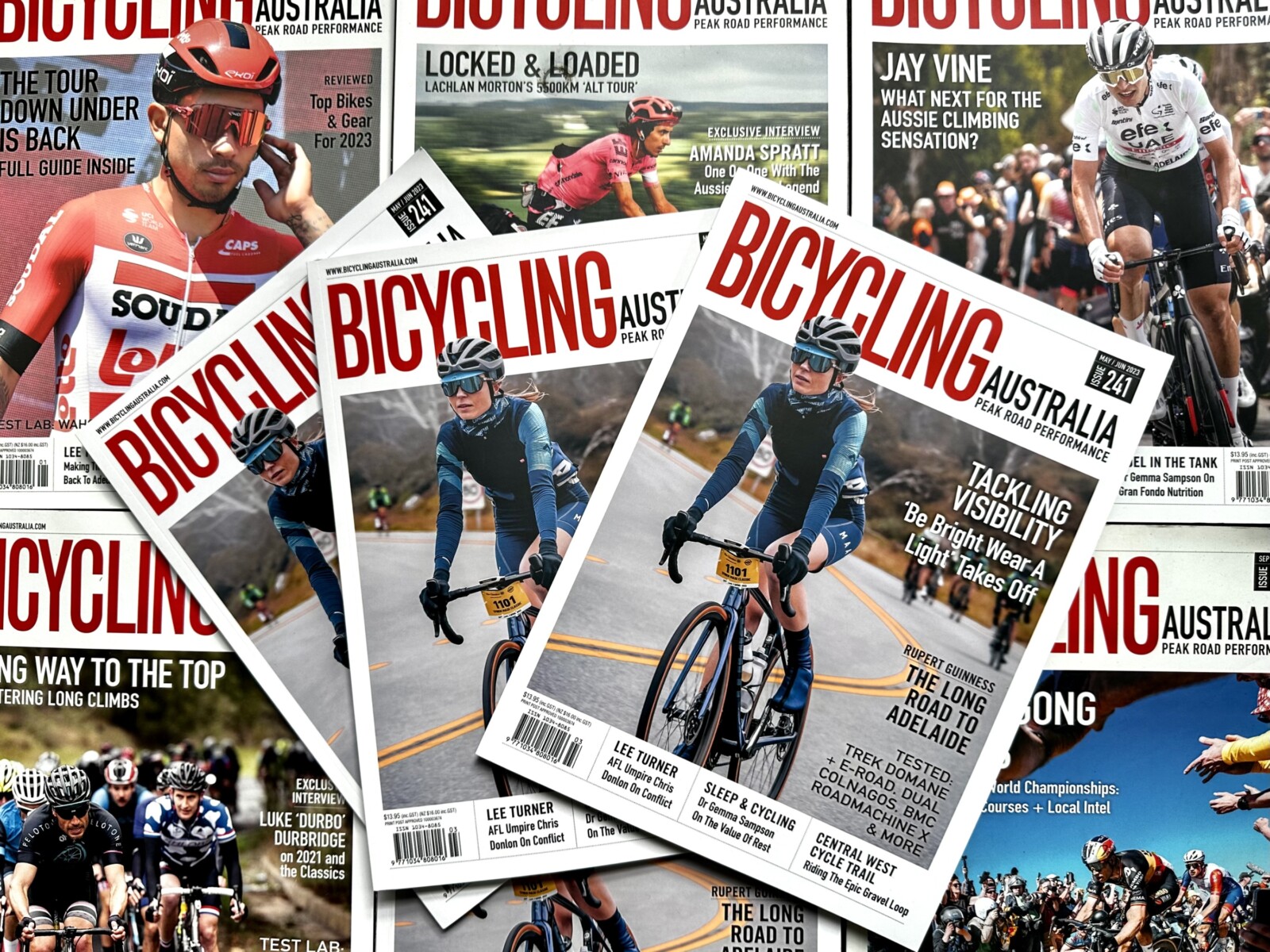 The prize is a 12-month subscription to Australia's favourite road cycling publication. Simply visit www.bicyclingaustralia.com.au/WIN to enter. The competition closes on July 31, and the winner will be emailed and announced on the Bicycling Australia Facebook page shortly after the closing date.
www.bicyclingaustralia.com.au/WIN
Stay Warm With Kathmandu
Kathmandu's new Heli R puffer jackets look to be the perfect lightweight option to keep cyclists warm before and after a chilly ride this winter.
Made almost entirely from recycled materials, the snug jackets weigh just 220g, 25 per cent lighter than Kathmandu's previous puffer.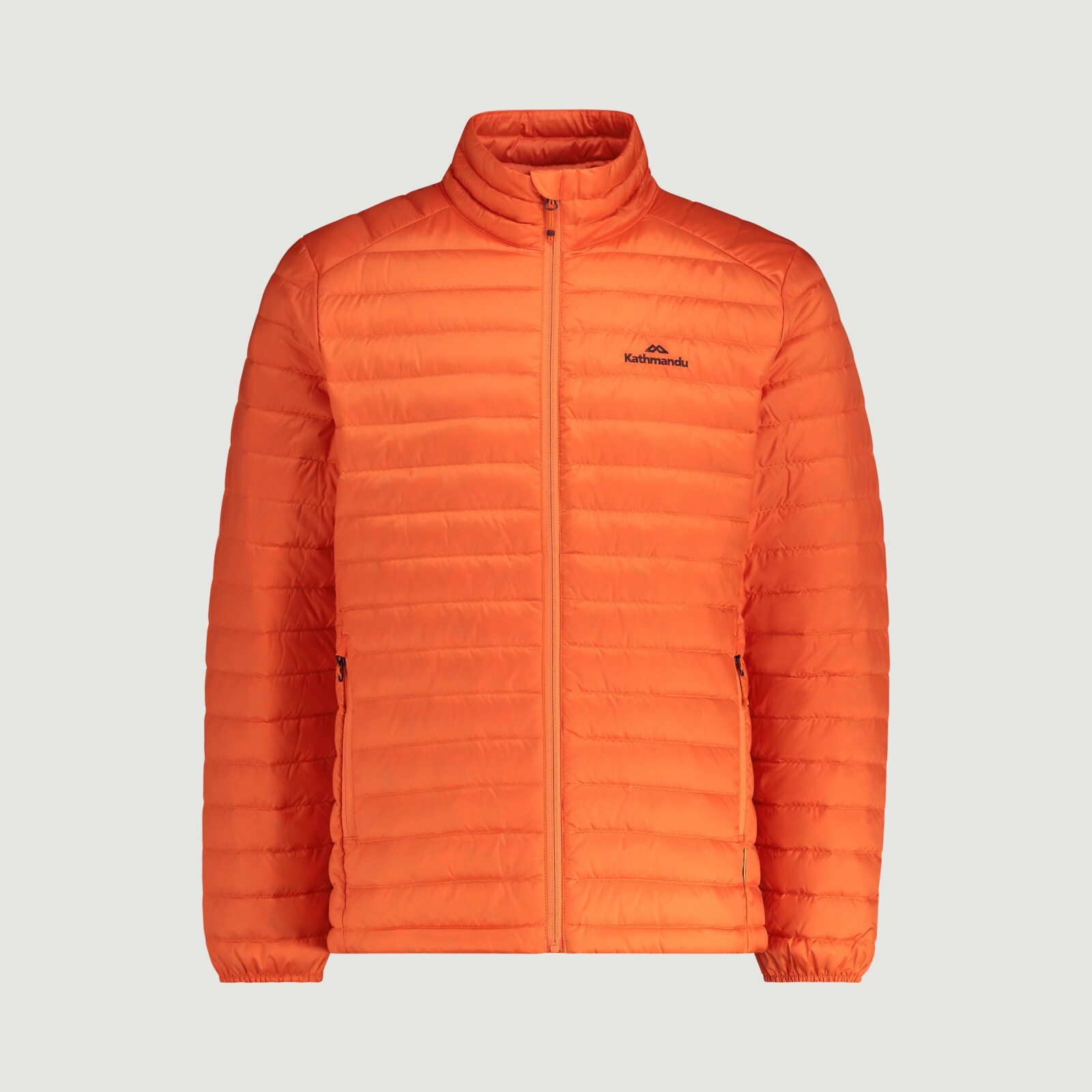 They would suit bikepacking, being packable into the sewn in pocket.
A key aspect of the Heli R's warmth is the use of 'Traceable Down' via a QR code on each garment you can trace where their down came from – an assurance that Kathmandu sourced its down from the most ethical suppliers available.
The full Heli R range is available in vests, hooded and non-hooded down jackets, longline down coats, and synthetic jackets. Pricing starts from $139.98 for kid's vests to $379.98 for down coats, and sizing ranges from 6-18 for women and XS-XXXL for men.
Kathmandu's Heli R jacket is available to shop online now at www.kathmandu.com.au/heli-r