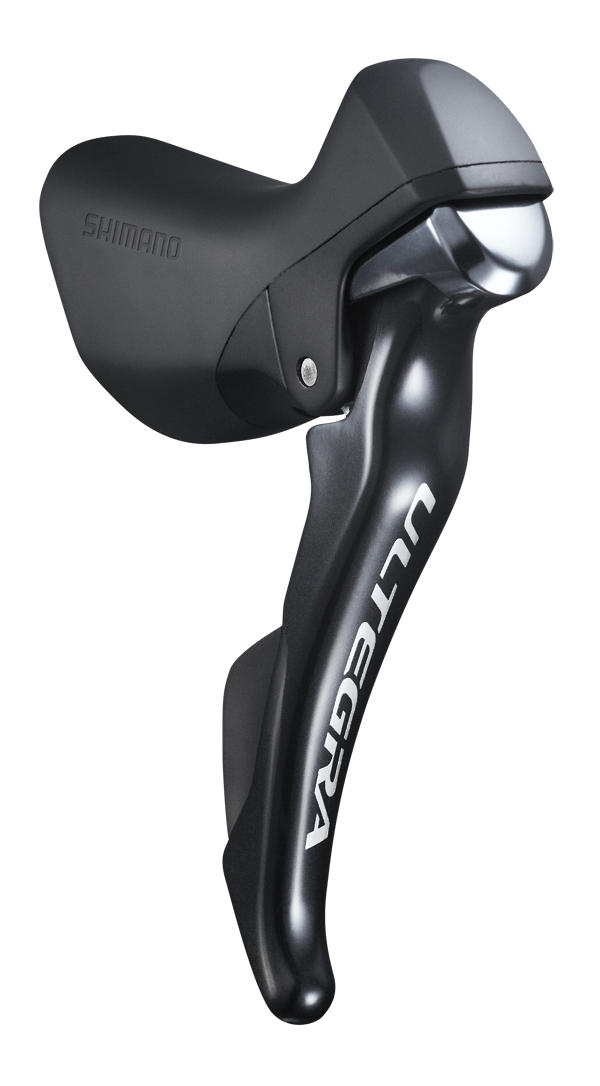 Shimano have launched a brand new Ultegra groupset, the 6800, featuring technology that has trickled down from Dura Ace 9000. There are now 11 cogs in the cassette, and Shimano have conjured improvements to the shifting and braking performance.
The gear lever have bee re-designed now a narrower and more comfortable hood, similar to the Dura-Ace version. The stroke is shorter and lighter, and like Dura Ace 9000, the new system has been recalibrated to equalise the lever force required during shifting across the entire cassette.
Front derailleur actuation requires less effort, (down by 35%!) courtesy of a longer cable attachment arm, while the rear derailleur now has two length options; a short-cage and a new mid-length option that's required to cope with the larger 32 tooth cog.
The new symmetrical pull brake caliper has relocated pivots, now positioned on either side of the mounting bolt which balances the load and reduces rotational force on the caliper. Shimano claim a 10% increase in braking force with the new design. There's also a new, direct mount style caliper which does away with the single mounting bolt. New frame designs may use this option with the pivots instead mounted directly to the frame!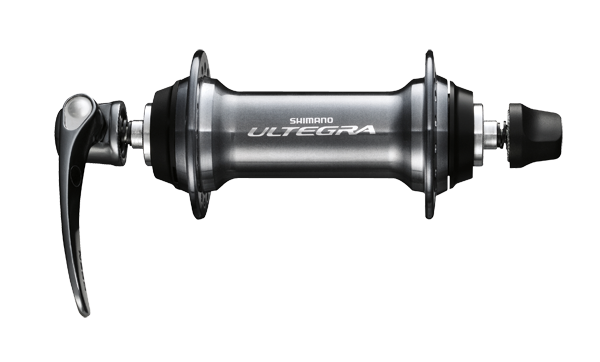 The cranks' the new four-arm design also borrows from Dura Ace, reducing weight but retaining stiffness by removing one arm and repositioning the four remainders more effectively. There's a new lighter bottom bracket too.
The Ultegra pedals remain functionally unchanged.
Cassettes now run 11-23, 11-25, 12-25, 11-28 and 11-32 configurations while chainring options are 53-39, 52-36, 50-34, and a 46-36 for cyclocrossers.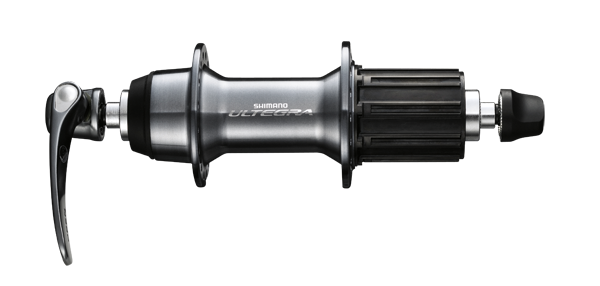 The wider cassette necessitated a new wheel design which we tested in May /June issue. The new rim is tubeless-ready around a wide flange hub with 11-speed freehub. Bearing loads from the quick release have been reduced thanks to trickle down design from the 9000 group, so now adjustment to remove play in the bearing is simple, requiring just a 5mm allen key to remove the cap that covers the ratcheting adjustment ring.
The chain has been redesigned for 11-speeds, now 0.26mm narrower, and has a PTFE (aka Teflon) coating, called Sil-Tec, for reduced friction.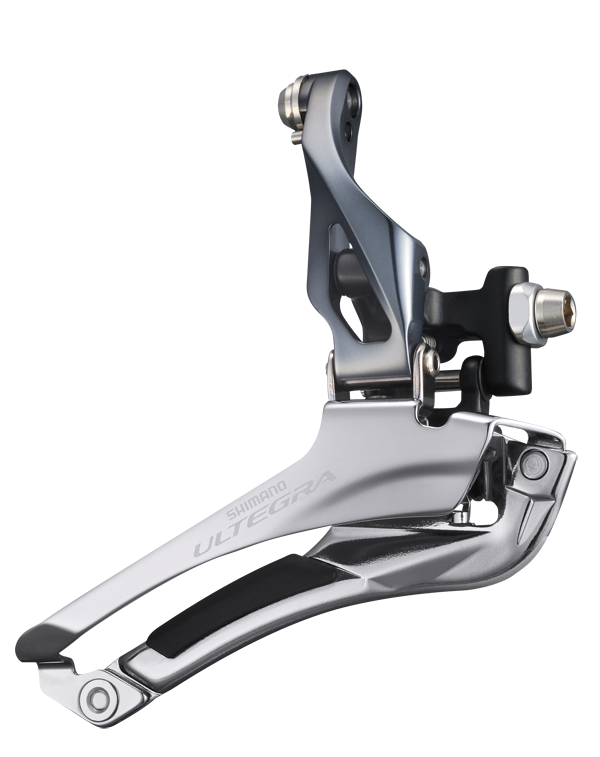 The entire 6800 setup is wholly compatible with 9000 series Dura-Ace, but only the brake calipers and bottom bracket are backwards compatible with 10 speed Ultegra.
Shifters ST-6800 (set): 425 Gram
Rear derailleur RD-6800 (SS):195 Gram
Rear derailleur RD-6800 (GS): 207 Gram
Front derailleur FD-6800 (brazed type): 89 Gram
Front derailleur FD-6800 (band type, size : 104 Gram
Chainset FC-6800 (53-39T with BB): 765 Gram
Distributed by: Shimano Australia www.shimano.com.au