Take one look at Scicon's purpose-designed race rain bag there's a fair chance two words may spring to mind … practical and pro. Practicality aside, what we've got here is a seriously cool and totally professional product. To allow us to move forward in clear air it's probably best we first remove all emotion from the equation.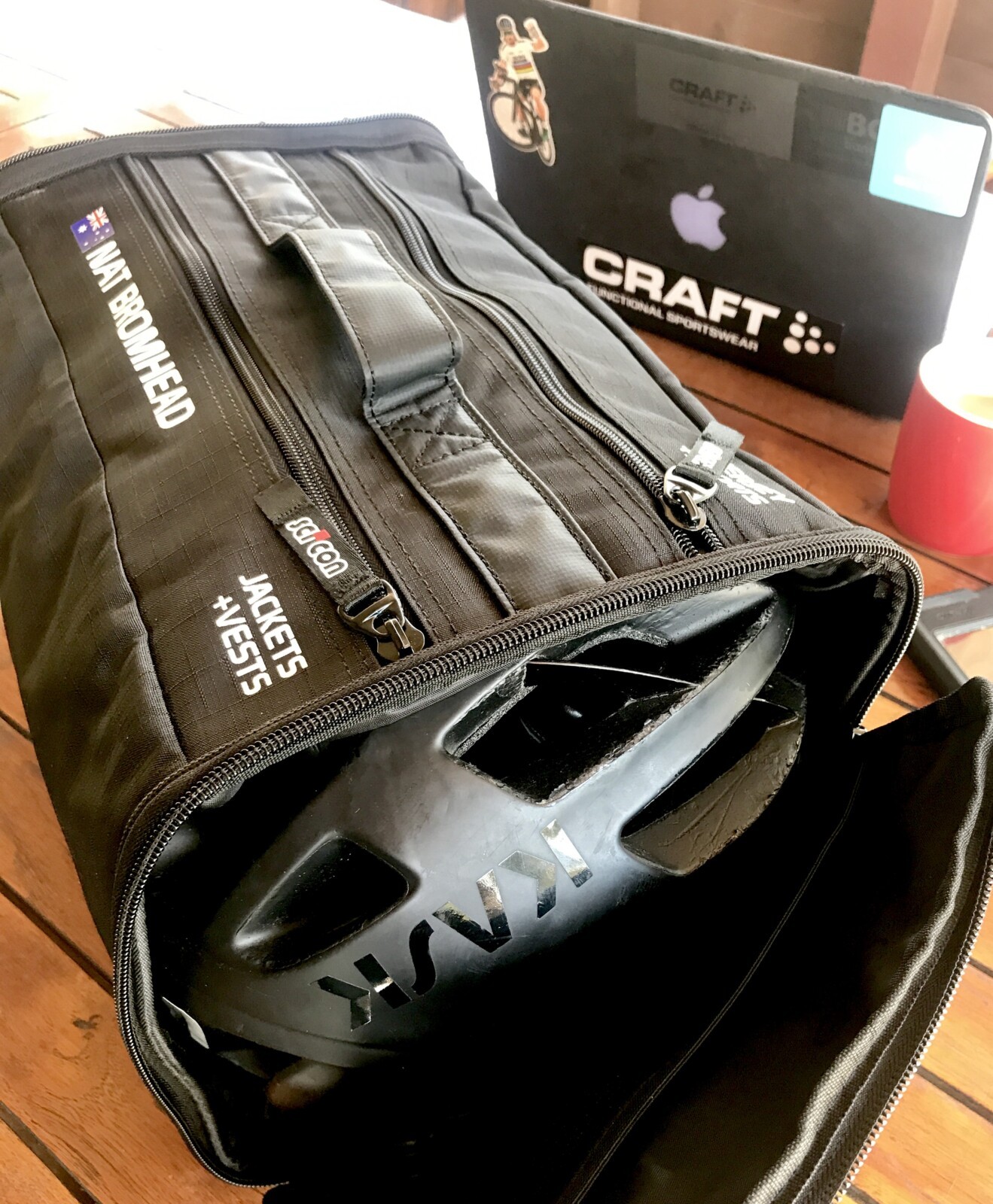 Look into many of the team buses and cars of the pro peloton and one of the first things you'll see is neatly organised rows of Scicon bags. Why? Because they're practical, they keep kit complete and offer incredible organisation. In a nutshell they reduce or completely eliminate faffing about.
Never A Pro
Oh, and they look super cool, especially when customised with names, teams and flags on the black ripstop fabric.
You're (probably) not pro, I'm definitely not pro, and it's hugely unlikely either of us ever will be. So where's the harm in each of us feeling an incy bit cooler and not only using the same bags as them, but also enjoying the slick organisation and efficiency as well?
The Scicon race rain bag is quite simply one of the smartest, simplest and most versatile ways to keep your precious cycling kit & accesories together. And don't let the rain reference put you off. From where I write this it hasn't properly rained for 6-months! 'Rain' is simply referring to the well-ventilated mesh closure on the left side that allows for you to store wet or damp items after a ride.
https://youtu.be/pyqbt2hc9AE
Getting It Together
For as long as I can remember the clothes draw at home and back of my car have had one common denominator … they're both constantly full of assorted cycling kit.
Jerseys, glove(s), random singular socks and warmers hiding everywhere. Upon receiving a new Scicon bag I decided it was time to get organised. Each week's go-to cycling kit would be neatly packed, stored and ready for use. Since then I've found the bag to be the handiest, most orderly, sensible and stress-free way to assemble and organise kit – it's been great!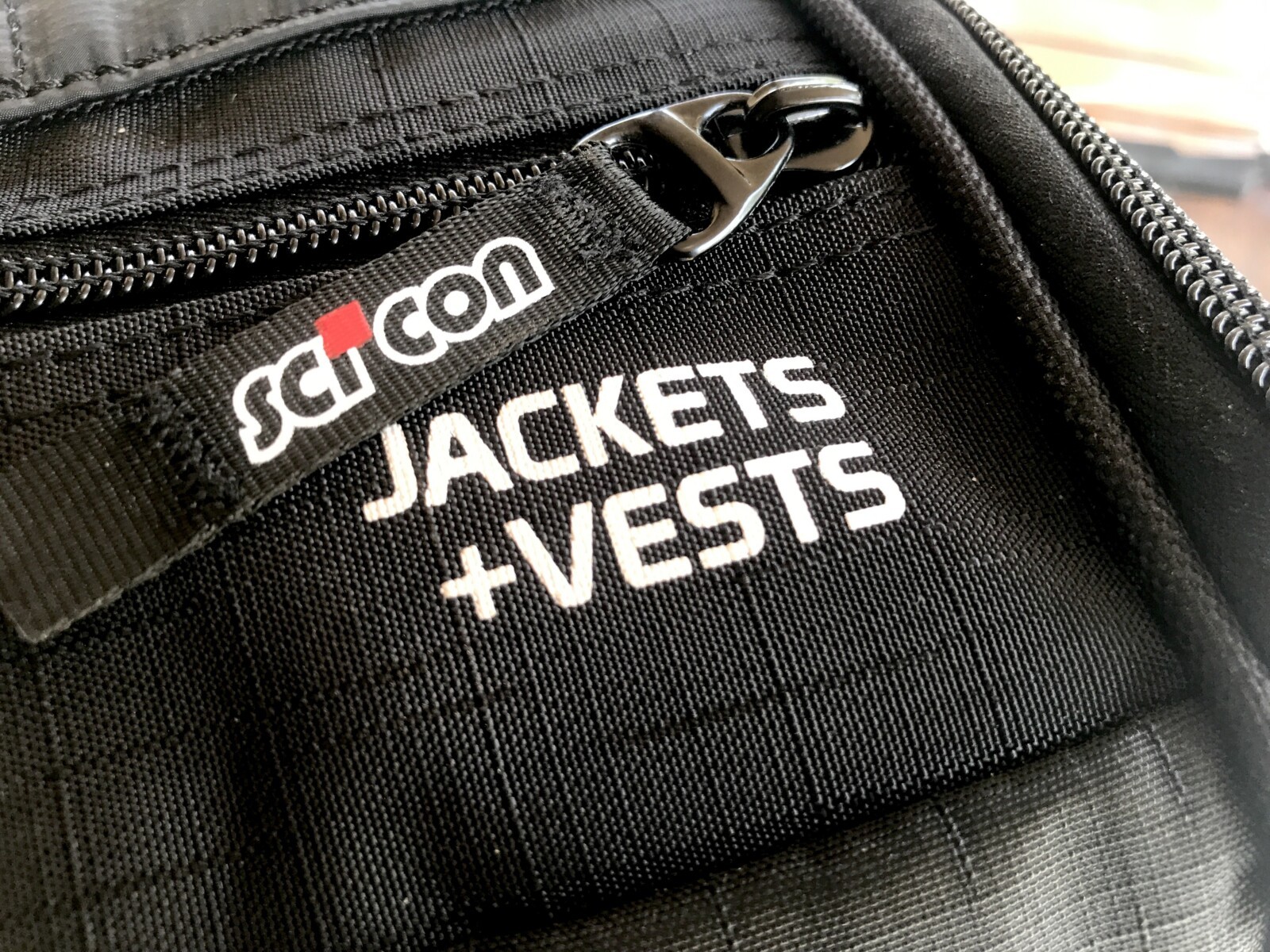 Compact in size and with six clearly marked and tabbed pockets (one at each end, two on top and two underneath), the race rain bag is surprisingly cavernous. Upon first preparing to pack it I was dubious about how much I'd be able to cram inside and did not expect to get the helmet in. Alas … it's literally packed, as you'll see in the checklist below.
From a simple weekend ride, to a trip away, Gran Fondo event, training, travel or racing – the Scicon race rain bag has quickly become one of my most trusted and relied upon cycling accessories. Spend 15 to 20 minutes to ensure everything's neatly packed inside, leave the bag near the door or in the car, and rest assured you'll have everything ready for your next ride.
What's In The Bag?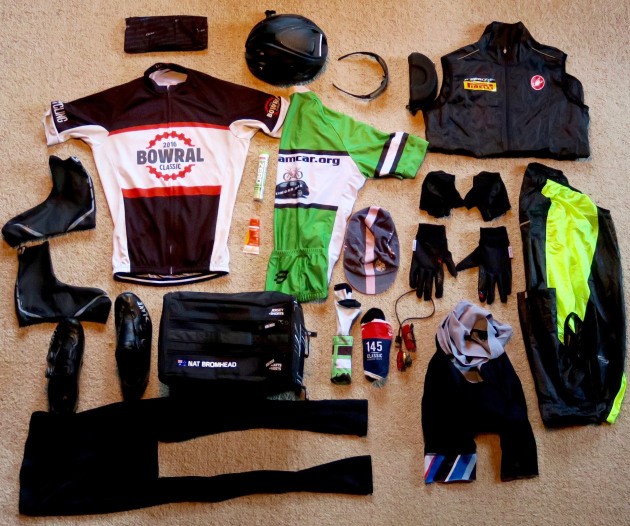 A quick stocktake of the race rain bag and here's what's inside.
2 x Jerseys
1 x Bib Shorts
1 x Bib Longs
1 x Gloves
1 x Winter gloves
1 x Baselayer T-Shirt
1 x Rain vest
1 x Cycling Cap
2 x Wind Vest
2 x Arm Warmers
2 x Pairs of Socks,
1 x Pair of Lake CX332 Shoes
1 x Weather proof shoe covers
1 x Small tube Sunscreen
1 x KASK Helmet
2 x Sunglasses
Dimensions: Length 37cm x Depth 24cm x Height 21cm. It weighs 450grams. Race rain bags are available in selected local bike shops and can also be ordered online. The RRP is $185 including worldwide shipping. For further details visit www.sciconbags.com