Peter Sagan has made history becoming the first rider to win three consecutive World Championship Road Race events, the Slovakian enjoying a stunning victory in Bergen, Norway overnight.
The closest of his three World Championship wins to date, it was a bike throw that delivered Sagan across the line first, just ahead of Norwegian Alexander Kristoff and Australia's Michael Matthews in third.
"It wasn't easy! The last 5km, I said to myself it was already done – it's gone," said Sagan.
"Then it changed in the front, then I tried to go in the breakaway. It's unbelievable. I'm sorry for Kristoff – he's racing at home after all – but I'm very happy to win again. Three UCI World Championships – it's special for sure. It doesn't change anything, but it's really special."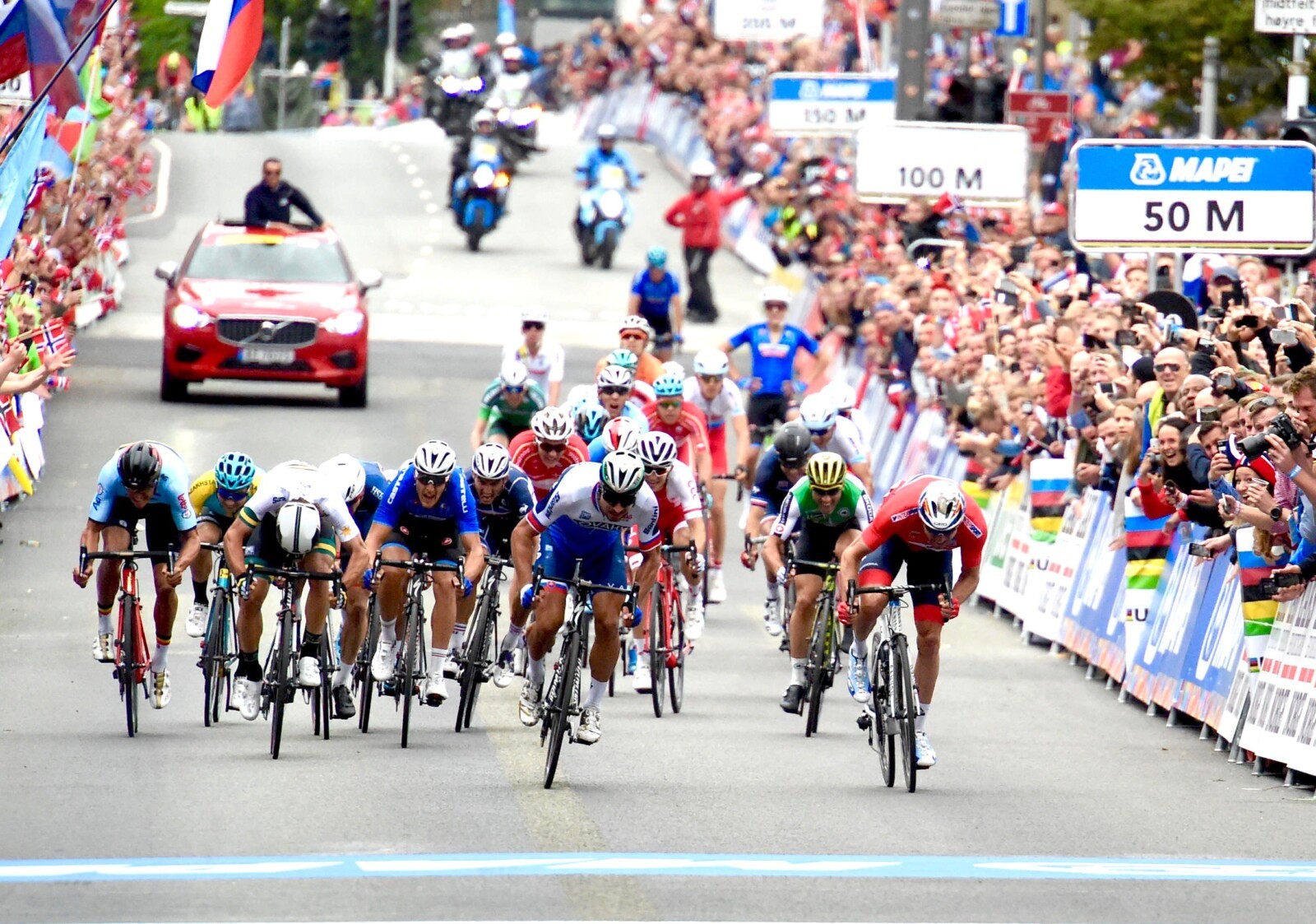 Sagan Dedicates Win To Scarponi And Future Child
Thanking his Slovakian team along with friends and family for their continued support, Sagan publicly dedicated the victory to Michele Scarponi.
"It would have been his birthday tomorrow," Sagan said. "It was a sad thing to have happened this year, my best wishes to all his family."
"I also dedicate this victory to my wife – we're expecting a baby, and this is a fantastic end to the season. I'm very happy."
Michael Matthews So Close, Again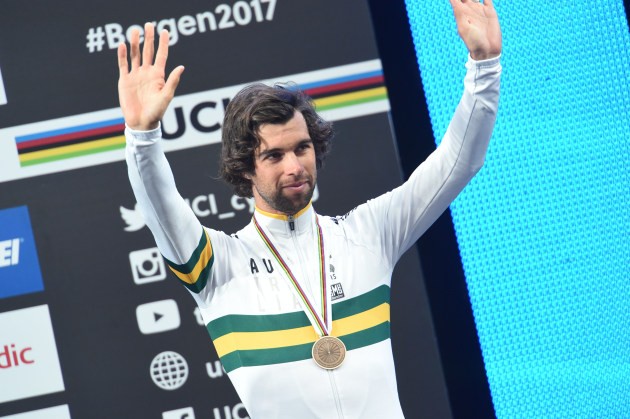 Aussie World Championship hopeful Michael Matthews showed his frustration by hitting his handlebars as he crossed the line and later said he'd made some tactical errors during the race, particularly on the final ascent of Salmon Hill, the course's final climb.
Asked what tactics he might have changed, Matthews said he would've attacked less on the final climb to save energy for the sprint.
"I didn't know it would come down to such a big bunch sprint," he told Cycling Australia. "I think I wasted a lot of energy when I was trying to go with the moves and attacking on the climb."
"If I could take something back, I'd probably sit back with these guys (Kristoff and Sagan) and cruise up the climb. I think that's what's zapped me for the sprint."
"I jumped a lot with guys attacking but they were never really going anywhere. The bunch was still too big and I wasted energy from doing that. Sagan was still sitting back in the bunch and gambling on it coming back together. Maybe that's what I should have done too."
Having been there before, Matthews was second to Sagan in the 2015 World Championship Road Race.