The Bowral Classic is back with this year's event to be held on October 22.
Last October more than 3,000 people enjoyed the inaugural Bowral Classic – a one-day Gran Fondo Cyclo-Sportif held in the pristine Southern Highlands, centred around Bowral. The first of its kind in New South Wales, the inaugural Bowral Classic was lauded a huge success, thrilling thousands and raising over $100,000 for various charities via the 'choose your charity' program.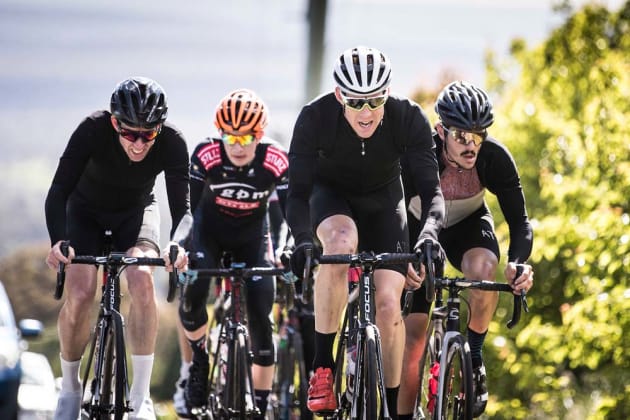 160km, 120km & 45km Challenges
The 2017 Bowral Classic will feature a simplified registration process and some exciting course changes. Riders of the 160km Maxi Classic and 120km Bowral Challenge (up from 90km) will take on 'Airport Ascent' via Old South Road.
In addition, Maxi riders will tackle the legendary 'Cardiac Hill' around Kangaloon. There is also a 'Sample the Southern Highlands' – a Social 45km multi-stop event where you can ride at your chosen a pace. Organisers will release full details on each course in coming weeks.
Earlybird Special Closing Soon
Are you planning to ride the 120km Challenge Classic or 160km Maxi Classic? For 2017 both of these categories are timed and include extras such as our exclusive 12-week training program with David Heatley of Cycling Inform! Sign up today and you'll score a complimentary Cinettica Bowral Classic jersey along with discounted entry – visit the Bowral Classic registration page for full details.
Platinum Package
This year's event will also feature a 'Platinum Package' where approved entrants can enjoy a Pro Rider experience with Olympian and Pro Tour legend Brad McGee. Included in this package is luxury accomodation, personalised training in the lead up to the event, full mechanical support over the weekend and more than 250km of riding with Brad and his team of NRS riders.
Bigger, better and bolder than ever, there's plenty more in store including some surprising new additions for the 2017 Bowral Classic. For further details and to register visit www.bowralclassic.com.au