For the first time ever a Grand Tour will start outside of Europe, with Giro d' Italia organisers announcing the 2018 event will start in Israel.
Israel will host the first three stages of the 101st Corsa Rosa, with Stage 1 an individual 10km time trial raced through central Jerusalem.

Giro General Manager Paolo Bellino said the announcement symbolised a unique opportunity to take the event to Israel and start a Grand Tour outside Europe for the first time.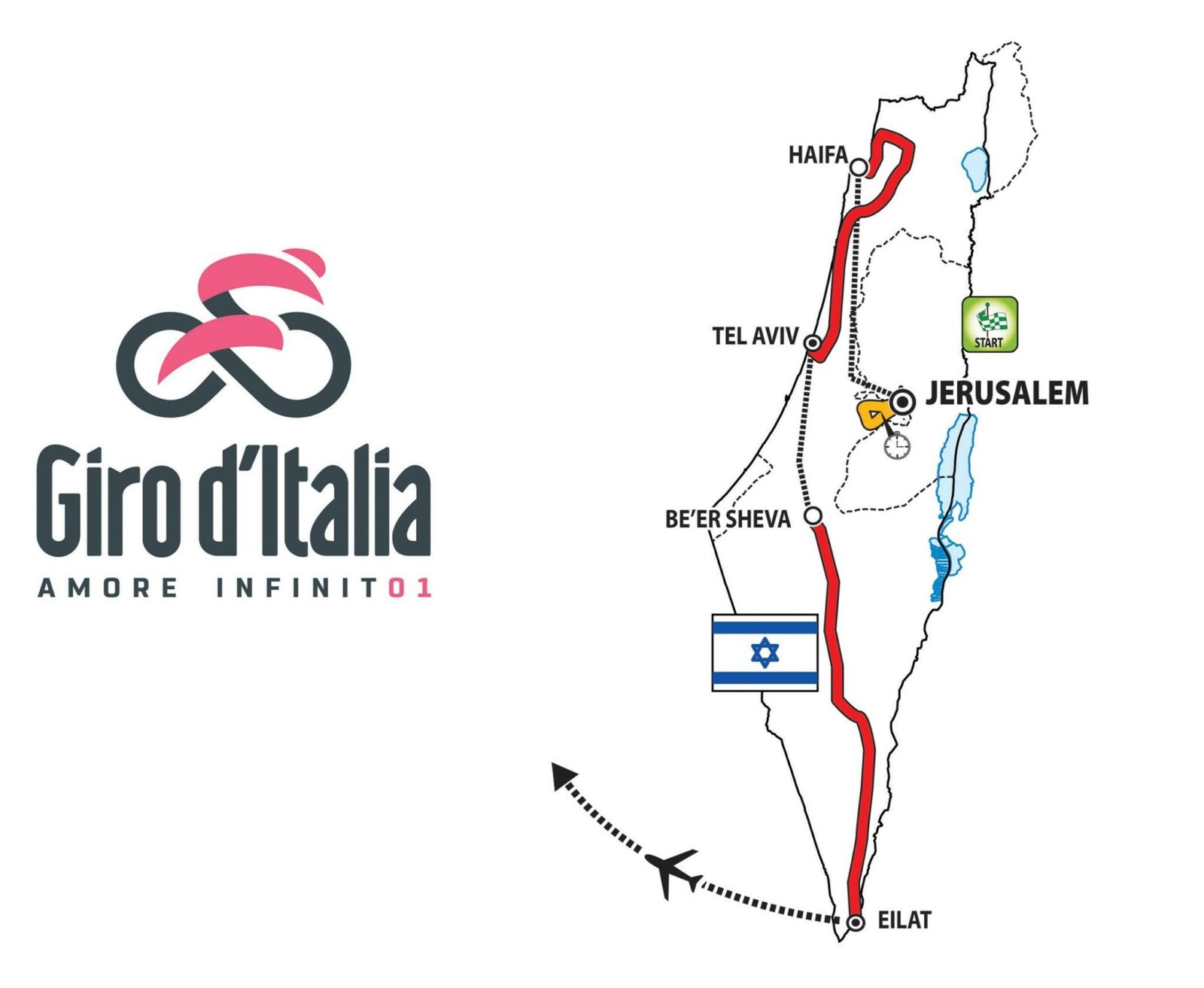 "The internationalisation of our events, and exploring new frontiers – in particular for the Corsa Rosa – are objectives than make us look beyond the borders of Italy, without ever forgetting our own history and country," he said.
Adding that the Giro needed to become more than a showcase to promote the Italian country to the world, he said "It's for this reason we have chosen Israel as the venue for the 2018 Big Start from the many requests we have received both from within Italy and abroad."
An Early Rest Day
Stage 2 of the 2018 Giro looks set to be a sprint stage as riders cover the 167km between Haifa and Tel Avaiv. Sunday's third and final Israel stage runs 226km from Be'er Sheva to Eilat on the Red Sea.
Breaking with tradition, the first rest day of the 2018 Giro will come just 4 days in on Monday May 7, thus allowing teams the time to transit to Italy for the remainder of the race.