The fastest Tour in history coincided with the greatest number of casualties for more than 20 years – but it was the dismantling of a swashbuckling Slovenian by a team without peer that will linger in the minds of most, writes Anthony Tan.
The modern era of cycling has arrived.
Well, actually, it came with Team Sky in 2010, who brought in the philosophy of "marginal gains" as team principal Dave Brailsford coined it. Their primary focus was to win the Tour de France with a British rider within five years and they did it in two – then over the next seven seasons they won another six Tours as well as the Giro d'Italia and Vuelta a España (twice).
Whether it was more money than anyone, which allowed them to buy the best riders and best of everything else, or better sports science or all of the above, when their Colombian superstar Egan Bernal won their seventh Grande Boucle in 2019, cycling purists decried what was forecasted to be an extended period of domination by what was now Team Ineos, named after the British chemicals giant.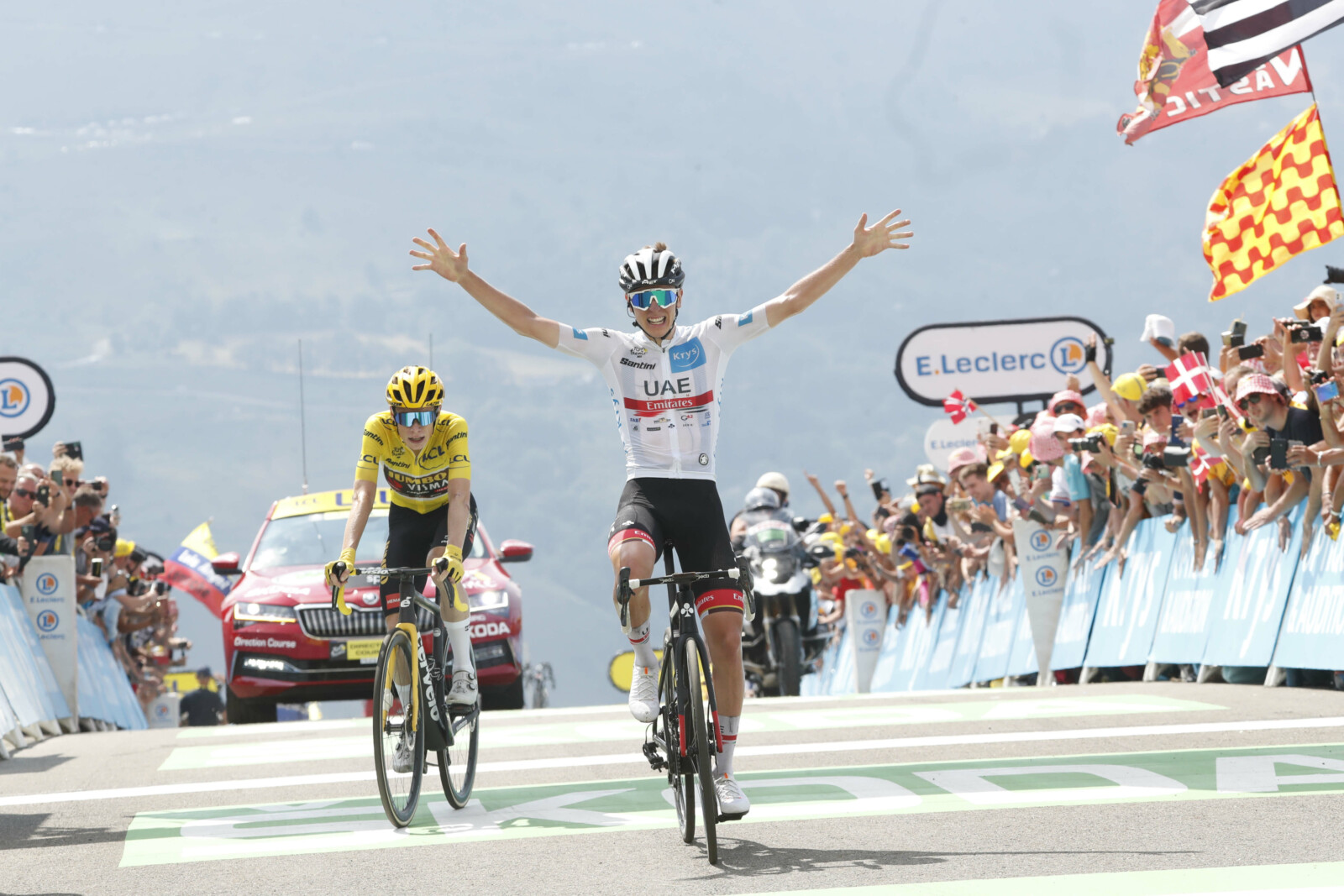 A plan of their own
Three years prior, in 2016, and over in mainland Europe – Utrecht, the Netherlands, to be precise – and four years before Brexit, LottoNL-Jumbo, previously known as Team Rabobank but minus the doping baggage, had drawn up a master plan of their own.
They also wanted to win the Tour.
"We invested in talent development, equipment, workforce, knowledge and skills," revealed general manager Richard Plugge, in a statement issued by the team on July 24 this year.
Indeed, their methods appeared very similar to Team Ineos but few outside their coterie took them seriously. Okay, they picked up some strong as an ox Slovenian called Primož Roglič, who won the week-long Tour of Algarve and a mountain stage of Le Tour in 2017, but the former ski-jumper was a late convert to cycling and then 27 years old, what else could he do?
Quite a bit, in fact. A year later he would add three stage races to his name including the Tour of the Basque Country and Tour de Romandie and another high mountain stage of the Tour, again in the third week. In 2018, three more World Tour stage races appeared on his palmarès. The diamond in the rough was being assiduously polished; not externally flawless, but internally, maybe so. Another long-shot acquisition in 2019 was an unknown Dane by the name of Jonas Vingegaard.
Previously with Danish Continental outfit Team ColoQuick, the then 23-year-old was acquired largely based on times he posted on the cycle route comparison website Strava during a training camp in Spain.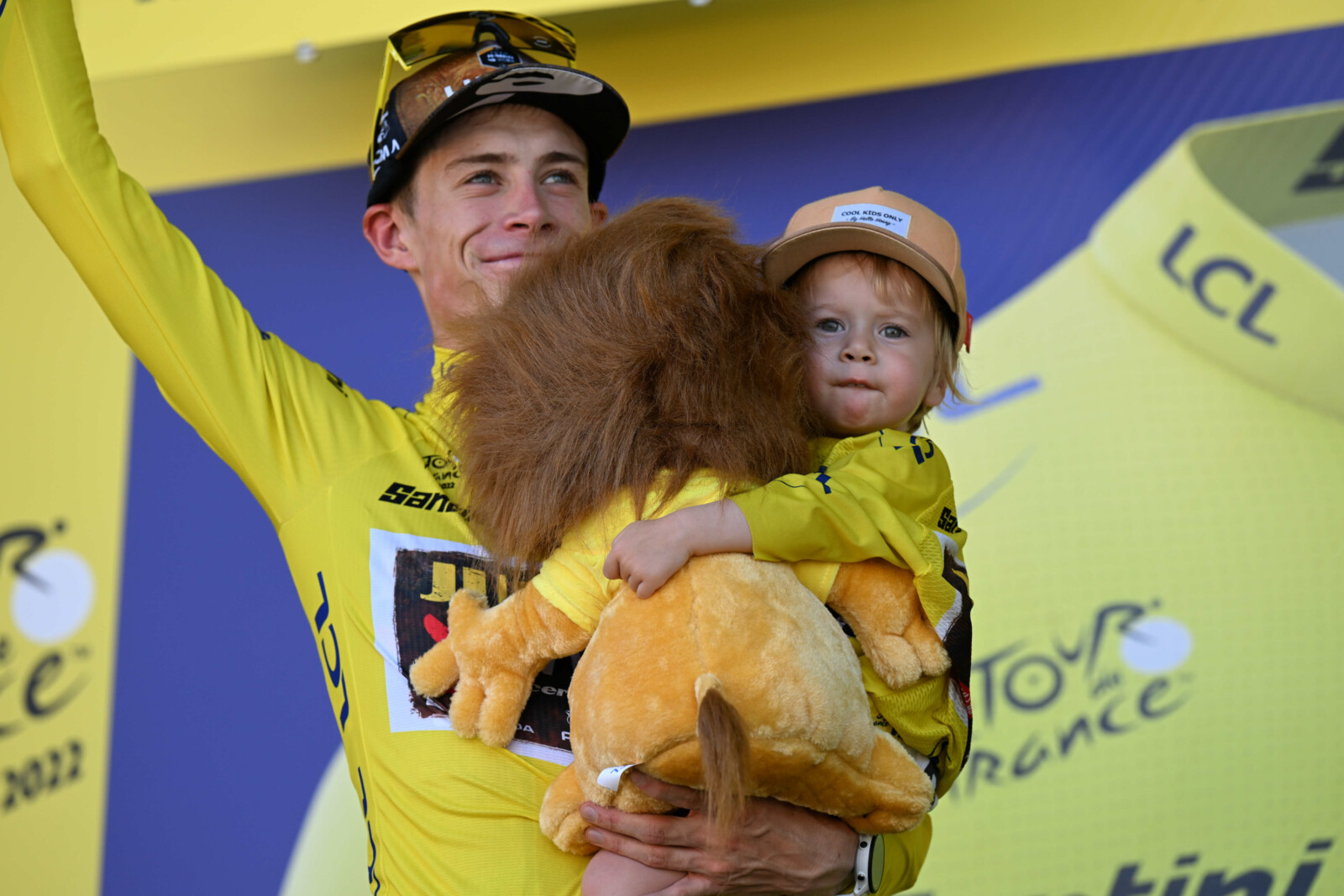 Hard lesson learned
Despite having the highest payroll of any team in 2020 with five of the top 10 highest-paid riders, not to mention the defending champion, the mob now called Ineos Grenadiers did not go in as outright favourites to win the COVID-delayed Tour. There were at least five contenders but when Roglič took the lead on Stage 9 and gradually extended it to a near-minute by the penultimate stage time trial to La Planche des Belles Filles, it appeared Jumbo-Visma's Grand (Tour) Plan was about to come to fruition.
But they got a little cocky, or at the very least over-excited at the prospect of winning, because they didn't pay enough attention to Roglič's countryman Tadej Pogačar. How could a Tour debutant, and a 21-year-old no less, beat our man Primoz?, they must've thought, despite having leapfrogged Bernal to move into second overall with a week to go.
We all know what happened next. Turns out Roglič, as good a diamond as he is, is a few grades below flawless. Because ever since the Critérium du Dauphiné in August of 2020, virtually every time he races in France and is on the precipice of victory, for a variety of reasons, he has faltered.
Even the Dauphiné he won before the Tour this year could've gone his team-mate Vingegaard's way, who was a late call-up at the '21 TdF when Tom Dumoulin decided he needed a break from this bike racing caper – then finished second to Pogačar. Despite the Slovenian's 5'20 margin over the Dane, Vingegaard felt back then that, under the right circumstances, he could win the Tour.
Out of bullets
Fast forward one year and Pogačar, in the 109th edition of La Grande Boucle, now nicknamed the 'Baby Cannibal' for his winning appetite, began in even more imperious form. Yet, missing the sage advice that was calmly delivered by his Australian sport director Allan Peiper the previous two occasions, there was no-one holding him back.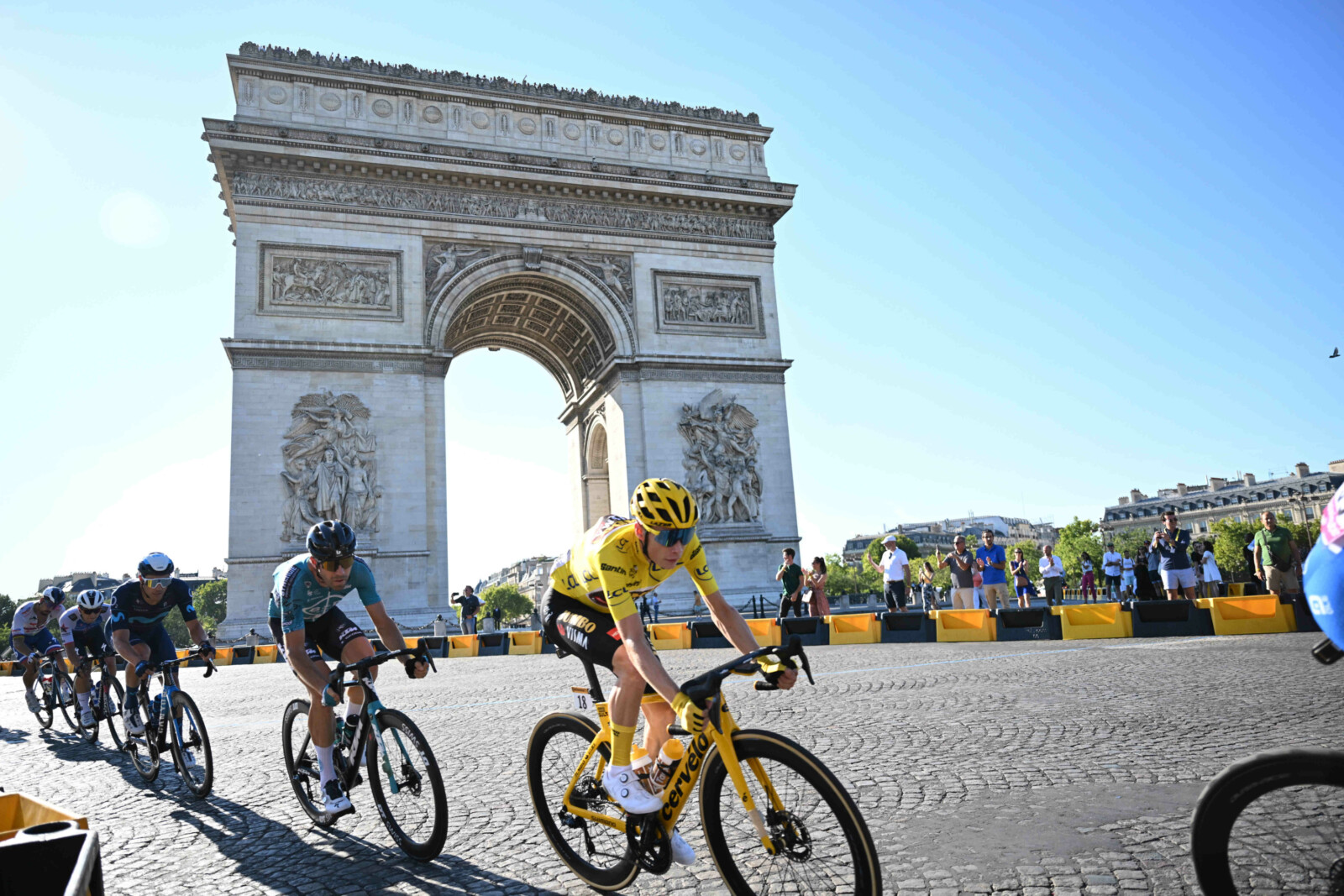 In the opening week, the UAE Team Emirates leader was attacking when he didn't need to and winning when he didn't need to – bullets he would need in the Alps and Pyrenees should he find himself under assault.
However, just as Jumbo-Visma had done two years previous, it seems lessons in professional cycling, as in life, must often be learned the hard way. In this new era, cycling has become such a science that teams know the exact amount of calories that must be consumed per hour in order to refuel and recover – but still, the racehorses must eat and drink themselves. And if you're as impetuous as Pogačar you can sometimes forget, as he did on the eleventh stage to the Col du Granon.
A 39-second lead did a 180-backflip to become a 2'22 handicap as Vingegaard, riding only his third Grand Tour, moved into the maillot jaune.
By the third rest day in Carcassonne the stage was beautifully set inside the walled city as The Pog had bounced back and both teams were down to six riders due to sickness and falls. Three difficult days in the Pyrenees lay ahead with organisers saving the hardest for last, ending atop Hautacam. On the penultimate day, a demanding 40.7km individual time test was also on le menu.
No more bad days
I've kept rehashing this line from former Irish professional Dan Martin from the 2013 Tour, because until Bernal's victory four years ago it used to apply to any three-week stage race: "The person that has the least bad day will win the race."
But again, in this new era, if you do all the right things, you don't always have a bad day.
In 2020, Pogačar was the youngest winner since Henri Cornet in 1904. That year and next, he didn't suffer a bad day. And neither did Vingegaard, still only 25, this time 'round. Within one team you're not supposed to target yellow and green – it hadn't been done since 1997 – but Jumbo-Visma accomplished both with what looked like casual aplomb. And besides six stage wins they got the spotty one, too.
(If it wasn't for Christophe Laporte's victory in Cahors, the French public would hate them almost as much as they depised Lance & his US Postal Service Boyz in the good ol' bad ol' days.)
I say 'looked like' because the reality was it was anything but. "We've had 20 days where we've kicked the shit out of each other from kilometre zero to the end," said Ineos-Grenadiers road captain Luke Rowe, whose leader Geraint Thomas, victor in 2018, ended the race a creditable third, 7'22 off the winning pace after 3,328 kilometres.
Thomas also didn't have a bad day; he just got beat by two guys better than him. "The numbers are good here, some of the best numbers I've done, so I'd definitely say it's a similar level more or less (to 2018)," he said.
"Without sounding too cocky, when I won I never went 'full'. I was suffering and it was hard, but I never felt like I had to ride 'full gas' for 5k, whereas I have here."
Truth be told, at 42.02 km/h and a final headcount of 135, it was the fastest race in history with the least amount of finishers since 2000.
2023: Race of the Century?
Naturally, when one team dominates, questions of a certain nature get asked. "Not one of us is taking anything illegal," said Vingegaard. "I think why we're so good is the preparation that we do. We take altitude camps to the next step."
Speaking of next steps, next July presents a tantalising proposition. Should Bernal get back to his best after his horror crash in Colombia last January, UAE Team Emirates be bolstered to better match the might and power of Jumbo-Visma, and Pogačar learn to be less impulsive and more measured, we may well see not just the "Stage of the Century" as the leg to the Col du Granon was later described, but the Race of the Century.