300 kilometres is a distance many of us might dream of covering in a week, a fortnight or even a month. But for Greg McDermott, who rode 289km in just one day this week, it was just another day on the bike.
Currently riding around Australia in 79 days to prove anyone can do anything and raise funds for charity organisation Youth Off The Streets, Greg rode from Halls Creek to Fitzroy Crossing under the baking West Australian sun on Thursday.
A 9-hour day in the saddle, Greg averaged 32kph in the 40 degree heat and burned through more than 7000 calories.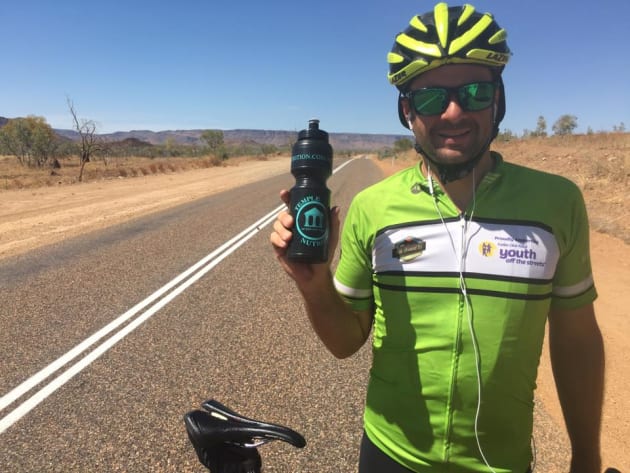 "It was the biggest day of the entire ride," he said after the epic day.
"I will be up at 2:30 in the morning to do a 230km ride tomorrow, which should be relatively straight forward. Then, in two days we will be on the west coast in Broome which will signal the half way point of the ride around Australia."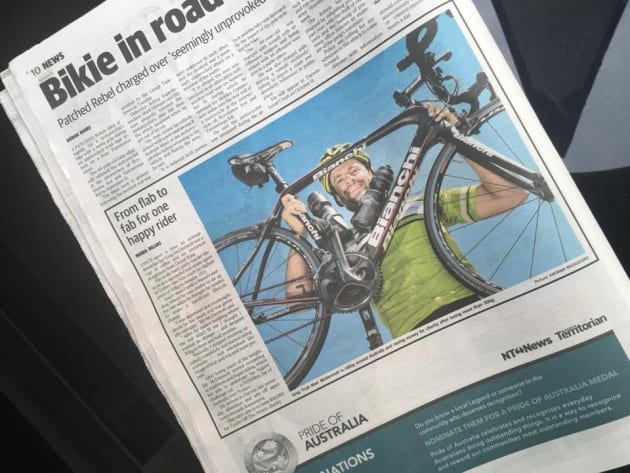 "Why am I cycling 15,000kms around Australia?" Greg asked. "To educate, motivate and inspire all Aussies to find their purpose, live with passion and achieve their dreams just as I have done in the past 3.5 years. And to raise $50,000 for Youth Off The Streets to hopefully help homeless Aussie youths to go after their dreams no matter what."
In 34 days Greg has covered close to 7000kms on his beloved Bianchi. He has also generated a huge amount of media interest spreading his positive message far and wide via newspaper articles, television and radio interviews including a weekly on-air update with popular broadcaster Ray Hadley.
You can donate via https://ridearoundoz.everydayhero.com/au/ride-around-oz-2016