Flagship ABC television program Australian Story has returned for 2020, the debut episode featuring a shocking insight into the hit-and-run death of passionate long distance cyclist and respected vet Dr Martin Pearson.
The final of the two-part special is on tonight (Feb 24 from 8pm).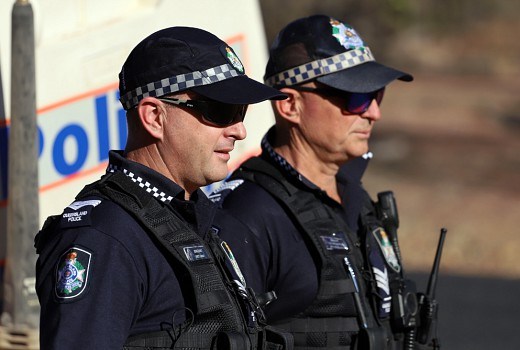 Last Monday night, the program followed the Queensland Police investigation into 61yo Dr Pearson's tragic death while competing in an AUDAX event.
With the limited resources of a small country town police station, Sergeant Tim Hoffman and Senior Constable Matt Shaw worked tirelessly to piece together the mystery and, ultimately, track down the prime suspect.
Rider's GPS And Vehicle Spotlight Were Critical Evidence
Of critical interest and importance to the investigation were Dr Pearson's GPS and a spotlight that broke from the truck and was found at the scene.
In major twist, the country cops discovered the driver of the truck that had hit and killed the respected veterinary anaesthesiologist was closely connected with another death, that of his wife some six years earlier.
The episode has generated an enormous amount of public interest and awareness with numerous online comments such as –
Rosemarie Smith: 'The dedication and determination of the Police brought about the disclosure of the hit and run driver. Dr Pearson can't be brought back but that the Police did their job, roads safer for cyclists. Drivers can be mindful that do wrong and you'll be found. R.I.P Dr. Pearson. Thanks to our Aussie Coppers'
Part I of the two-part special was watched by 725,000 people and can be viewed here.
Part II of 'The Only Witness' will be aired on the ABC tonight, 24 February, from 8pm.