It was rumoured after the finish of the Spring Classic opener in Italy that winner Arnaud Demare from French team FDJ used a little more than luck to get him to the line first. French sprinter Demare came second to German powerhouse Marcel Kittel on the second stage of the Giro d'Italia over the weekend in the Netherlands.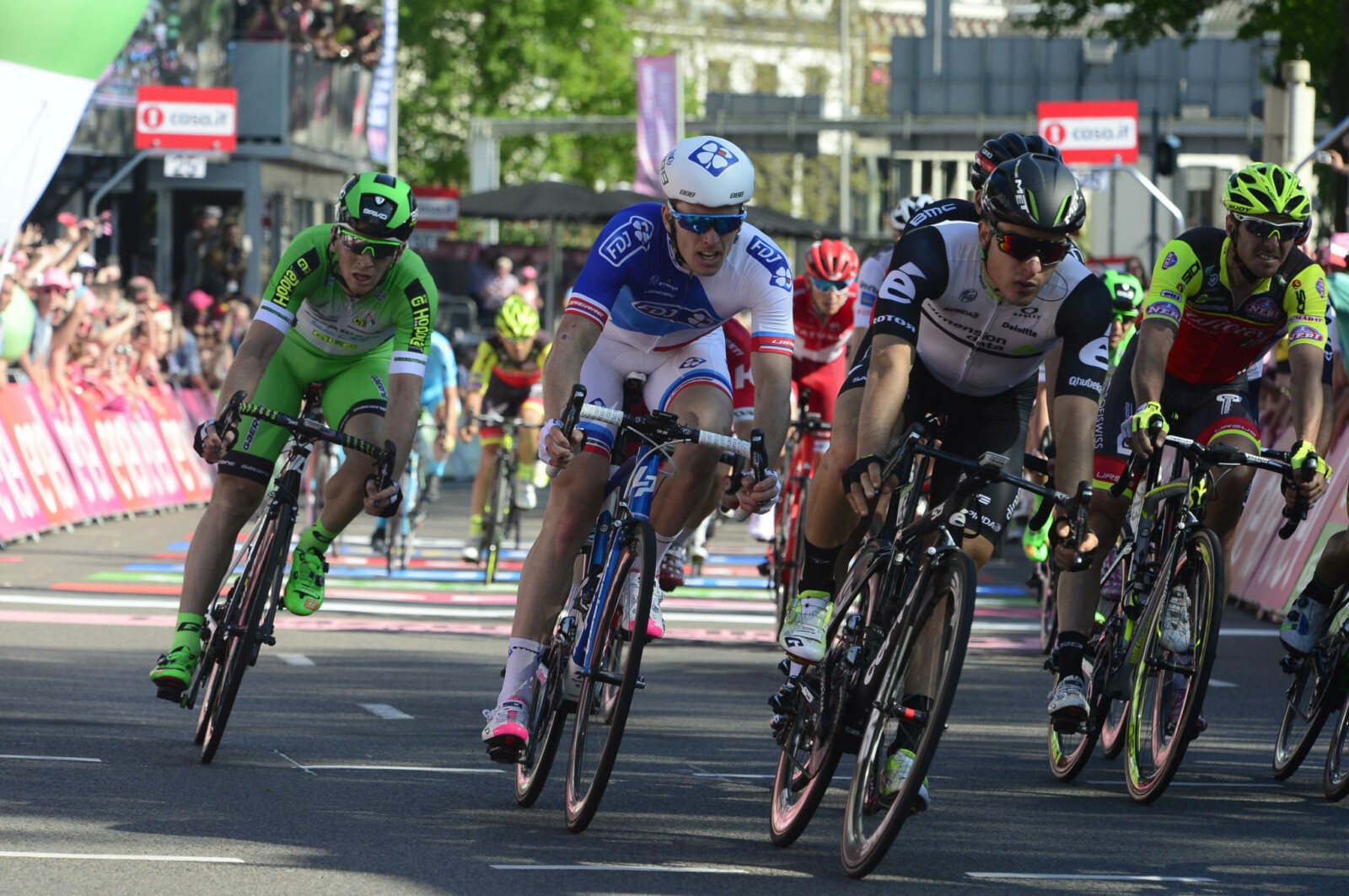 The 291km Milan-San Remo Classic ended in a spectacular flurry of attacks over the final climb, the Cipressa, and an impressive set of bike handling skills demonstrated by current world champion Peter Sagan (TINKOFF) and retiring veteran Fabian Cancellara (TREK). However, the climb of the Cipressa was marred by a crash at the front of the peloton that disposed of Australian pre-race favourite Michael Matthews' (ORICA) chances of winning the 107th edition of the race in 2016.
Demare was also caught up in the crash and quickly left behind by the fast moving peloton but over the weekend Matteo Tosatto of the Tinkoff squad has come forward saying he gave written evidence to the Italian Cycling Federation that accuses Demare of getting a tow from his team car up the Cipressa and back to the peloton.
Tosatto told Italian Newspaper La Gazzetta dello Sport, "Demare was off the back before the Cipressa. Then on the climb he passed us going twice our speed. I didn't see if he was on the car window or with a (sticky) bottle. Of course he was strong in the sprint but without that tow he would never have made it to contest the sprint. I've never seen a thing like that done so shamelessly."
Tosatto's accusations were supported by fellow Italian Eros Capecchi (Astana) who said: "I was on Tosatto's wheel and saw it very clearly. Demare was hanging onto the right of the team car."
Demare released his Strava file to the public to prove his innocence immediately after the accusations started flowing.
The Italian pair, not interested in continuing to fuel the debate, cannot confirm whether the investigation has reached any conclusion but FDJ Team Manager Marc Madiot has commented that the damage has already been done to the team's reputation.
Madiot said some of his riders had been intimidated at the Tour de Romandie. "I think some people have trouble getting the idea that a French rider in a French team can win a monument like Milan-San Remo," said Madiot. "I think if it were the same situation with a rider of a great foreign team, there would never have been all these stories."
It is unclear as to what the outcome may be. However, Demare's victory is safe for now though according to Madiot who said the investigation is closed.