Alberto Contador, undoubtedly one of the all time greats of our sport, has enjoyed a fairytale finish winning the toughest stage of the 2017 Vuelta, his final professional race.
Contador followed teammate Jarlinson Pantano's decisive downhill acceleration on a wet and dangerous drop before the final 12km Angliru climb of Stage 20. Winning solo, Contador inched closer to overall leader and Vuelta winner-elect Chris Froome, climbing to 4th overall. Despite missing the podium by just 20 seconds Contador said it had been "a very, very special day."
"It's very difficult to say good bye in a better way than this, in this place, in this event," he said after the stage. "In the end, it's a full stop at the end of a career in which I have done everything I wanted."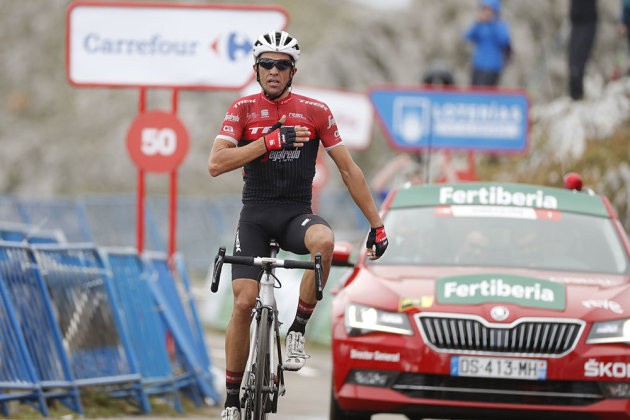 Contador: 'I Have Been On The Attack'
Contador said it had been "a beautiful Vuelta" even though he'd not made the podium.
"Perhaps if I had been in contention for the overall podium I would have ridden in a different way, more conservative," he said.
"Instead I have ridden the race I have ridden – I look at the photos, and almost every day there are pictures of me alone because I have been on the attack. This morning I wanted to win, and when I crossed the line, I thought to myself: goal completed."
"In the end, we couldn't take the podium, but this is not what's important," he added. "What's important is to take the victory of the stage and finish with this result for the rest of my life."
Earlier: Multiple Grand Tour winner Alberto Contador has announced this month's Vuelta a España will be his final race as a professional cyclist.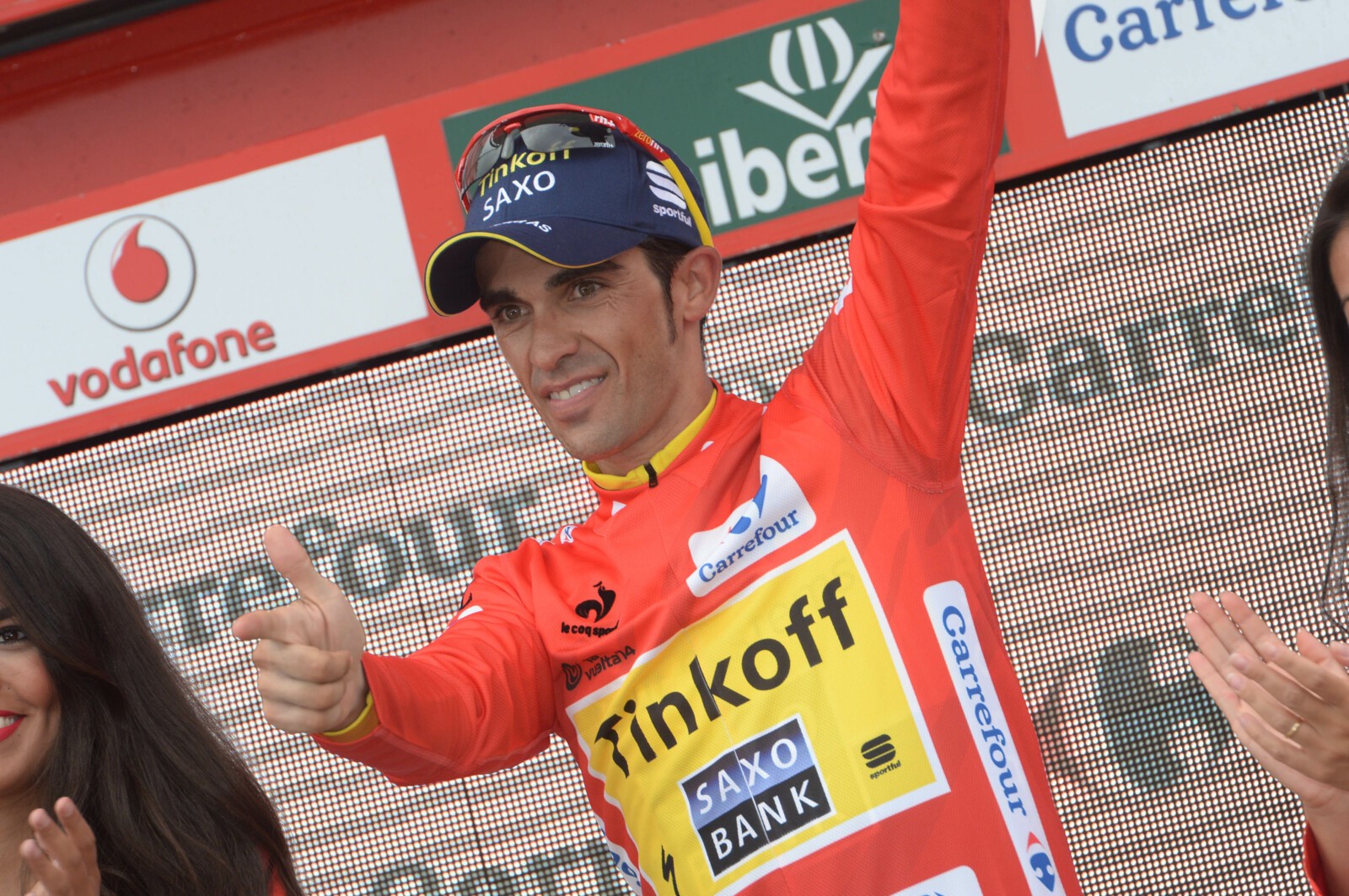 Contador, now 34yo, said he'd thought long and hard about the decision and concluded that riding the Tour of Spain would be the best way to farewell the sport and thank his countless fans.
Making the announcement via social media, Contador started with "I'm making this video to inform you about two things."
"One is that I will participate in the next Vuelta a España, from August 19, and the second is that it will be my last race as a professional cyclist," he said.
"I say this in a happy way, without sadness. I have thought about this decision very well and I don't think there is a better farewell than in my home race in my own country. I'm sure these will be three wonderful weeks, enjoying all your affection, and I'm eager to take the start. Greetings and see you all on the road from August 19."
Last Great Attacking Rider?
One of the key combatants of the sport in the modern era, Contador is one of only six riders to have won all three Grand Tours. He won the Vuelta a Espana in 2008, 2012 and 2014 and the Giro d'Italia in 2008, 2011 (later annulled) and in 2015.
He enjoyed three overall wins at the Tour de France – in 2007, 2009 and 2010 – but was subsequently stripped of the 2010 title after a positive doping test. Contador later claimed traces of the anabolic steroid clenbuterol were due to eating a contaminated steak.
Known as an attacking rider, some saying the 'the last of the great attacking riders', Contador will long be remembered as one of the true all-time greats of the sport.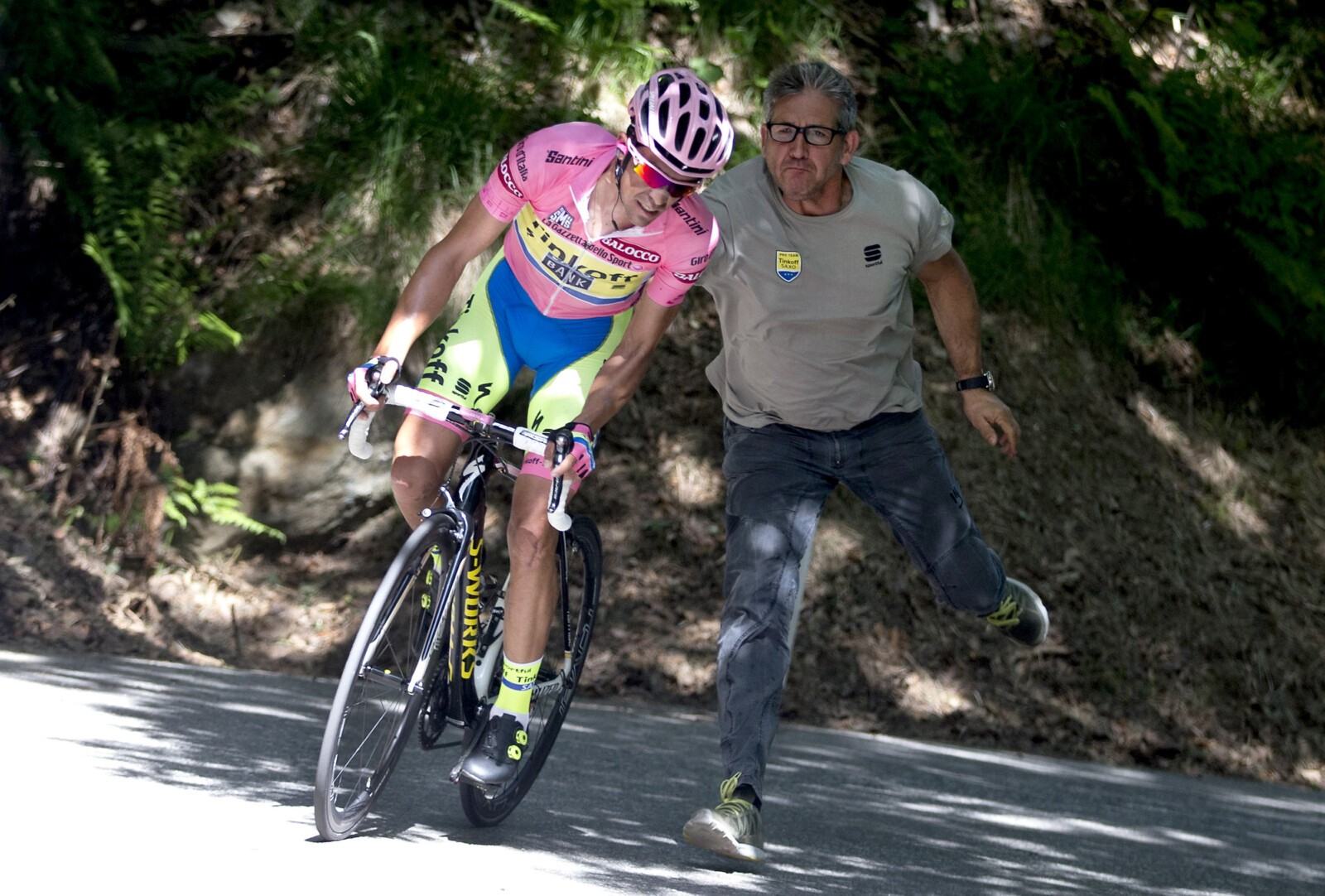 Praise From Team
Luca Guercilena, General Manager Trek-Segafredo said it had been an honor to work with such a great champion.
"Alberto Contador has been showing his fighting spirit and his professionalism all year long," he said.
"To give you one example, in this year's Tour de France he demonstrated his personal motto in a way we only could admire: 'Where there's a will, there's a way.' Even after the crashes that took him out of the fight for the first places in GC, he kept fighting and battling for a stage win and to move up some places in GC. That showed how strong he is, both mentally and physically."
"It was great to have him in the team, even it was only for one season, and we will keep giving it our all to help him to achieve a big result in his last Vuelta a España and it goes without saying we wish him the very best for his future afterwards!"
Until the start of the Vuelta a España, on August 19 in Nîmes (France), Alberto Contador will keep his focus on training to face in full form his last challenge, said Trek-Segafredo in a statement.