Chris Froome, Team Sky's seemingly bulletproof lead rider, has cemented himself as one of the all-time greats of the sport winning two successive grand tours, the 2017 Tour de France and la Vuelta that finished in Spain on Sunday.
Froome's also the first British winner to win the Vuelta and the third rider to win the Spanish grand tour and Tour de France in the same year. The first to do the double was Jacques Anquetil, who completed the feat in 1963, and Bernard Hinault, who did it in 1978.
Froome Claims Three Jerseys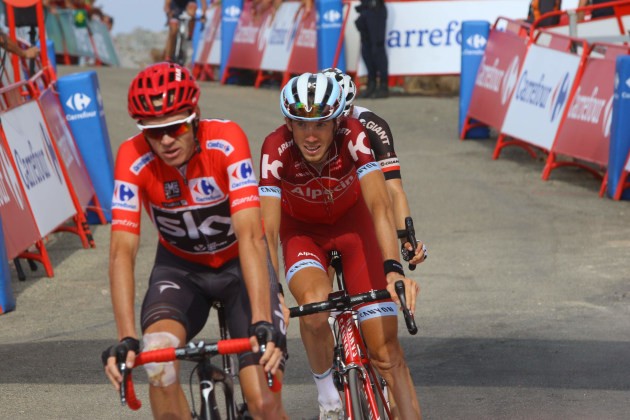 Not content with just one Jersey, Froome also claimed La Vuelta's green (sprint) jersey and white (combined) jersey.
Sunday in Madrid was a historic day for a number of reasons, not just Froome's stunning victory. It was the day the curtains finally came down on the career of Spanish national hero Alberto Contador of Trek-Segafredo. It will also be unforgettable for Quick-Step floors sprinter Matteo Trentin, the Italian claiming the stage win – his fourth of the 2017 Vuelta.
But the day, the race, and the final grand tour of the year, belonged to one man – Kenyan born Monaco-based Brit, Chris Froome.
"It's just incredible," he said after a gala podium presentation in true Spanish fiesta style.
"Today in the finale I figured this would probably be the only time in my life to try and win the points classification in a Grand Tour," he continued.
'Gave It Everything'
"We gave it everything and managed to get a few points … I obviously couldn't be happier with the result. It was a competition to be won and that's it."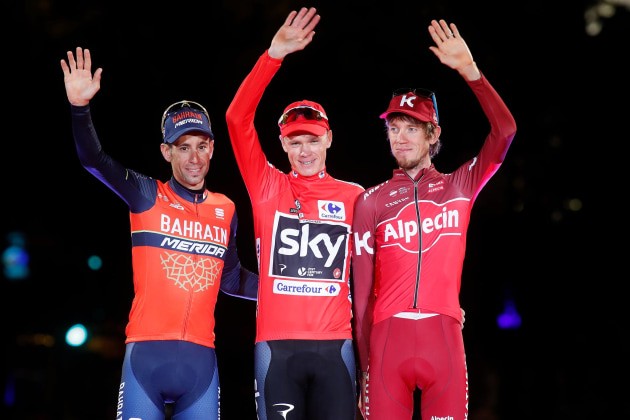 32yo Froome said he was still coming to terms with the win.
"It's been such an incredible journey," said the veteran of six La Vueltas. "(Winning) the Tour and then La Vuelta afterwards, it's incredible to be be able to do it,"
"And obviously I didn't do it alone. It was thanks to an amazing team behind me, thanks to so much support from everyone, the fans, my family, my friends. It's just been an amazing few months and I want to thank everyone who has contributed to that. I've been fighting for this victory for six years and three years I've been standing on the second step so it's amazing to stand on the first step this time."
What Next For Chris Froome? Will He Attempt To Win The Giro / Tour Double In 2018? Have Your Say Below.