Amber Pate is a track, MTB, Cyclocross and road cyclist and part of the Focus X Pedla CX Team. She was named South Australian Female Triathlete of the Year in 2017 and 2018 before making the change to cycling, as she explains in this wide-ranging interview.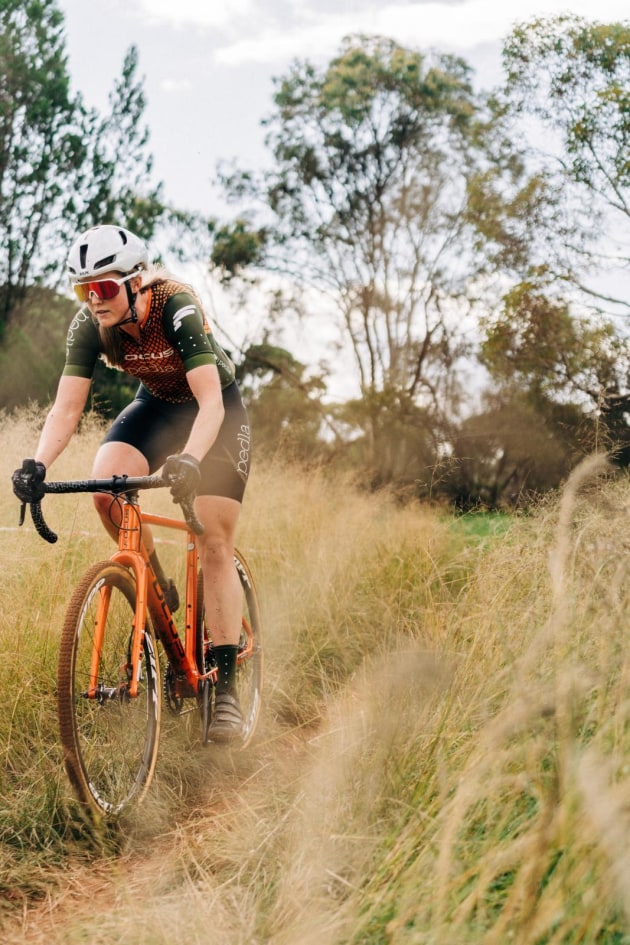 Bicycling Australia: You were a rising star with some wonderful results in triathlon before making the switch to road and track cycling – how did this unfold?
Amber Pate: I love the grind of training, I am very self-disciplined and have loads of high energy, so triathlon really appealed and suited me. But I do love riding the bike. I've also raced crits, cyclocross and just love getting out on my bike when I can, and I think it's a real strength of mine. When asked if I was interested in a training opportunity with the South Australian Sports Institute (SASI) track cycling squad, I thought about it for a few months, I could wait maybe another year and see where I am as a triathlete, or jump sooner – I decided it was time.
BA: How have you found the training?
AP: Having trained at SASI for the last 8+ months (before the shutdown) I was training for the 3km individual and 4km team pursuit events. Having no track experience, I was on a sharp learning curve in the velodrome, especially with my bike skills and the concentration required being centimetres from other cyclists.
I had to learn to ride in an aero position, doing lap turns, there is just so much more to think about and learn! All the other athletes have been racing since juniors, so I had to pick things up quickly. It's still a work in progress, my goal now is to make the SASI training squad and down the track I'd love to make an Olympic team, but that's a long way off.
BA: What was the biggest change you noticed after you started training at SASI?
AP: The coaching is amazing plus the structure of training. Having great facilities and weights program, training on the velodrome 2-3 times a week, the heat chamber and sauna – wow I love it all! I've seen an improvement athletically and particularly with my power numbers.
..I love the grind of training, I am very self-disciplined and have loads of high energy..
BA You rode the 2020 Road Nationals and finished 23rd in the Elite Women's and 12th in the TT, can you tell us about this?
AP: The Elite Women's road race was a tough race of attrition; I think only 27 riders finished approximately 2/3rds of the field did not finish. I was happy with my first hit out at this level, I felt like I had the legs to hang in there late in the race. It was a physically and mentally taxing course and conditions. I feel PREPD really helps me in those type of situations where you are really digging deep.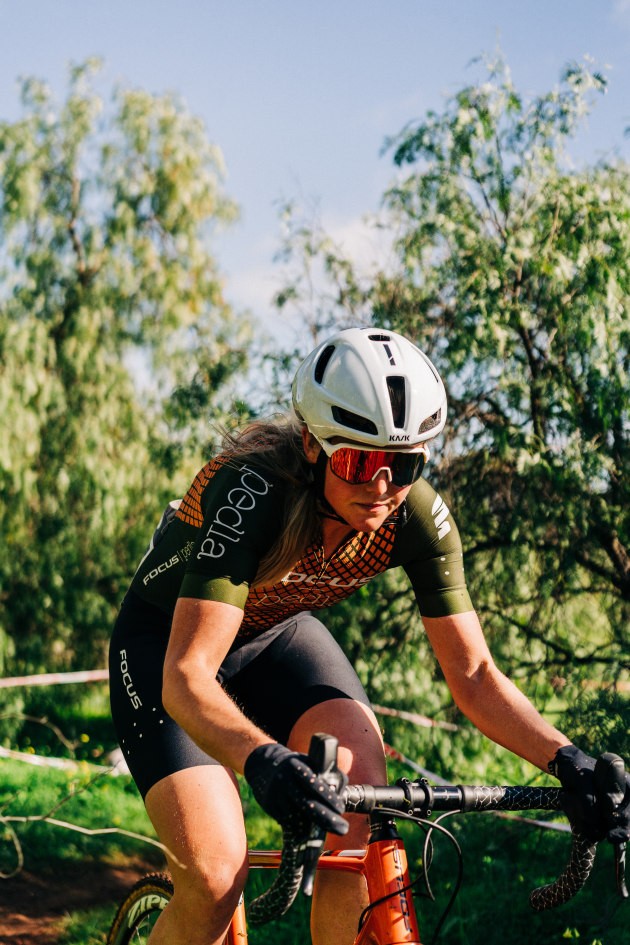 BA: With a result like that are you tempted to add road to your goals and objectives?
AP: Maybe in a few more years I might consider competing in road cycling more seriously. I was going to race the NRS (National Road Series) this season but that's not happening now. I enjoy road racing and will fit it in where I can, but staying focused on track for now is a priority for me.
BA: We are living in very different times and this has been a year of major upheaval, how are you
coping with all 2020 has thrown at us?
AP: One of the things I have developed is mental strength.
I am good at doing things off my own back and am always very motivated. Not having the same access to coaches and SASI training facilities and the like, just means I find other ways to train effectively.
This time has allowed me to focus on my studies (a sports science degree). The study has been really beneficial, helping me understand the why of training and training concepts. I really enjoy all that stuff. I am also doing heaps of km's on the bike and getting off road on the mountain bike to vary my training – lots of base fitness building. Although, I just can't wait for training and racing to start up again.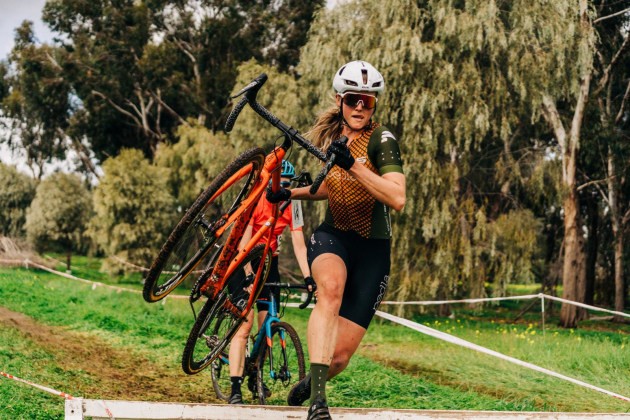 BA: You have been a PREPD Ambassador since the launch of the product and the company have praised you for your energy, attitude, enthusiasm and successes. How has PREPD helped with your training and racing?
AP: PREPD has been a key for me with my training, I know that I get real and tangible benefits from using PREPD. I've used it in all types racing and training situations, shorter very intense training as well as longer endurance efforts. I am extremely diligent with training, preparation, nutrition and hydration. I really notice the hydration and performance boost in all circumstances, and I am big advocate of PREPD, it's been a pillar in my training routine. And a big thanks to the team, I really appreciate their support.