They are two of the world's most exciting pro riders but, in recent years, have both been involved in harrowing high-speed and potentially career-ending crashes.
But Annemiek van Vleuten and Remco Evenepoel made strong, surprising and impressive comebacks from injury, each returning to the top of their game.
Those career-defining comebacks were further cemented on Sunday night with AVV and Remco winning the Women's & Men's editions of Liège–Bastogne–Liège, or La Doyenne (The Old Lady), the world's oldest one-day classic.
Six years ago Annemiek van Vleuten was left in intensive care after a shocking downhill crash at the Rio Olympics. Lying motionless on the roadway for some time after the crash, teammates feared the worse with Anna van der Breggen saying "It looked pretty bad, I thought she was dead."
AVV Wins LBL With Grace Brown Second
But it was a far rosier finish on Sunday with Annemiek winning the iconic Belgian race with Aussie rider Grace Brown crossing a very impressive second over the line.
"It's the best way to go home after the classics," said van Vleuten. "I have been in good shape throughout this spring campaign, but here it is true that I have found some of my best data ever and it gives a lot of motivation that the efforts of so long are beginning to be compensated with a new victory."
Van Vleuten concluded by saying finishing the spring with the major win, and seeing the team improve in each test, had made 'La Doyenne' a very special day.
A Dream Win For Remco Evenepoel
Now the winner of a monument at just 22 years old, Remco Evenepoel became the first Belgian rider in more than a decade to triumph at Liège–Bastogne–Liège.
Like Annemiek's win, it was particularly sweet after his 2020 crash at Il Lombardia where he hit the stone wall of a bridge and went headfirst into the ravine below. He suffered a fractured pelvis and bruised lung in the terrifying crash.
A different story on Sunday, Remco made an all-out attack on the race's most iconic climb, La Redoute, Evenepoel basically solo time trialled the 29km to the finish in Liège.
"It's amazing, truly incredible," he said. "I think today was my best day on the bike ever, it was the perfect day to have my best day on the bike," he added.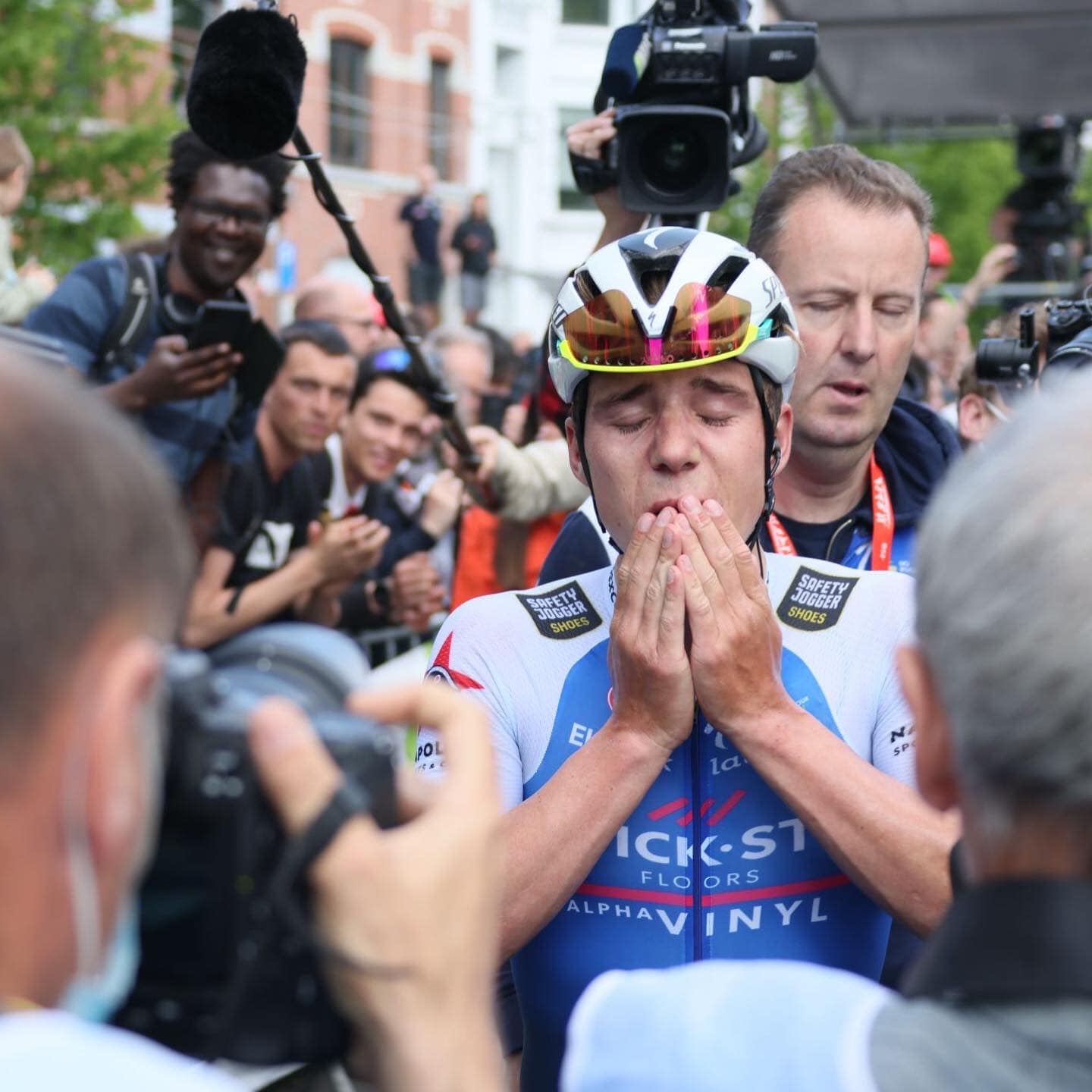 Evenepoel said Liège-Bastogne-Liège is one of the races he'd always dreamed about winning.
"To do this at my first participation makes me very proud and happy," he said.
"I want to say a big thank you to everybody – my team and teammates, my family and my friends. They always kept believing in me, even when I had difficult days, and that's why winning today feels even more special."