Members of the Australian men's and women's road cycling teams have spoken to the media in the lead up to their events in Rio this weekend.
Fresh from taking overall 5th place in last month's Tour de France, Richie Porte said the Olympic course was a tough one, one that would favour the climbers.
"Tactics are going to play a part with small teams but I think we've got a good enough team to be there in the end."
Women's team member Rachel Neylan said it was a challenging course but one that suited the Australian women's teams style.
"It suits our team that is really well knitted together and has a good plan to execute on race day."
The 237.5km Men's road race is scheduled for Saturday August 6 at Fort Copacabana. Aussies Richie Porte, Rohan Dennis, Simon Clarke and Scott Bowden are among the 144 riders from 62 nations making up the field.
Katrin Garfoot, Amanda Spratt, Gracie Elvin and Rachel Neylan lineup for the Women's Road Race, a 141km event on August 7.
Men's Road Race Course Map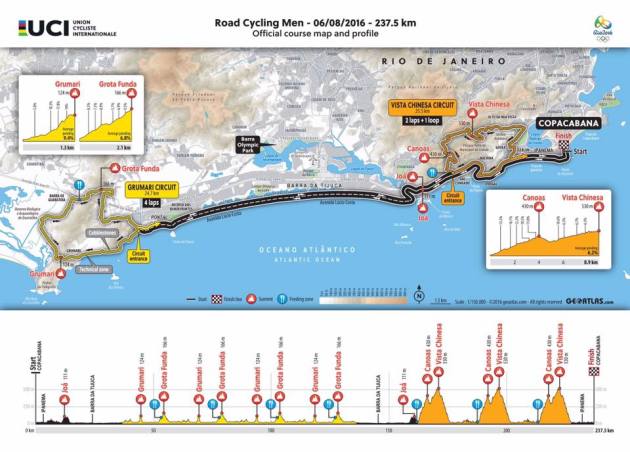 Women's Road Race Course Map