State of Matter MAAP Racing, one of the most respected and top performing teams in Australia's National Road Series, recently made the shock announcement they are disbanding at year's end.
"State of Matter MAAP has had an outstanding 2016 season highlighted by a National Title and victories throughout Australia and Asia. Our riders and staff represented our brand and partners exceptionally and we're grateful for their contribution." the team announcement read.
"In the middle of the 2016 season we entered negotiations to merge the SofM MAAP team with an established NRS squad. We believed that combining our strengths would create an exceptional high performance environment for our athletes and deliver outstanding value for our sponsor partners.
Following the last-minute withdrawal of our merger partner, the State of Matter MAAP Team will be winding up operations from December 31st 2016 and will not be fielding a NRS squad in 2017. The timing of this withdrawal has simply left us with insufficient time to build a complete Continental-level team with one month until the Australian National Championships.
We remain committed to the sport of cycling and will look for other avenues to support rider development in 2017."
The news was another bitter blow to the already embattled NRS, a series that's faced more than its fair share of challenges over the past few years. With a deeply talented squad that included some of the nation's best young riders, State of Matter MAAP, and its former incarnation Charter Mason, had a solid reputation for developing and nurturing some of the nation's most competitive cyclists.
Once the dust settled on the shock announcement we spoke with Dylan Sunderland, the 20yo Inverell-based rider who's enjoyed a stellar year with SofM MAAP along with Belgian team Baguet M.I.B.A. Poorten Indulek.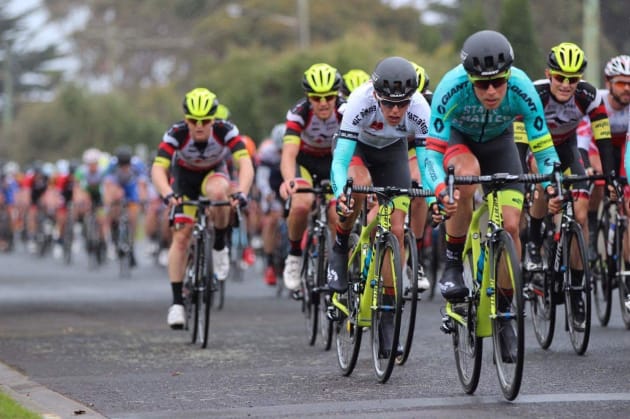 Bicycling Australia: Dylan Sunderland, it's a pleasure to chat – upon reflection how has 2016 treated you?
Dylan Sunderland: Its been a solid year – a big year for me. I've put in 113 race days and just clocked 28,000km on the bike for the year!
BA: Let's go back to January, the Nationals?
DS: Yes, the year started off pretty badly. I was sick during December 2015 which obviously wasn't such good preparation for the Nationals. I actually only got back on the bike two weeks before the National Championships which really wasn't the ideal preparation.
BA: Not the best start but your health & form certainly picked up from there. You finished the 228km Grafton to Inverell in 11th place then flew to Europe to race the Tour of Berlin.
DS: Yes I left for Europe two days after the Grafton-Inverell. That was a great experience – it really taught me what it feels like to jump off a plane and get straight onto the bike. This something my coach and manager, my uncle Scott Sunderland had planned for me. He wanted me to get that experience of off the plane and straight into solid race days.
BA: Tell us about the Tour of Berlin?
DS: I had mixed results, it was more a sprinter's tour. I finished around 40th overall which wasn't too bad. I had never ridden with the team before – they were all Belgian riders but all worked out. It was a really friendly team with a family atmosphere and overall a fantastic experience.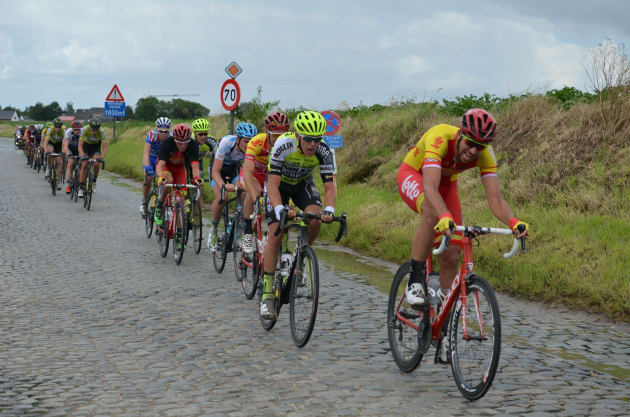 BA: After that you rode the Under 23 Paris-Roubaix?
DS: That race was epic. I couldn't hold on to the bars by the end of the day. Just to finish – after two crashes and three punctures – was an achievement. The u23 race was 185kms with 22 sectors of solid riding.
It was a big learning curve being my first time racing on cobbles. It started raining as we hit the first sector and went from mud to dust and back to mud again. It was a pretty messy day but one I'll never forget.
BA: And the velodrome finish in the shadow of Mathew Hayman – was it the highlight of the year?
DS: It was fantastic but there have been so many high points this year. The podium results in Belgium, where I got 5 podiums from 5 races in the space of 3 weeks, that was right up there. I capped that off with a top 20 result at Omloop Het Nieuwsblad Beloften the amateur version of the pro race.
BA: Back on the domestic front everything changed when it was announced your team State of Matter MAAP is disbanding. Who will you be riding with in 2017?
DS: I'm signed with NSWIS which will be a continental team for 2017. I think 7 of the MAAP riders have switched to NSWIS. I was with MAAP as an NSWIS scholarship rider for the past year so I feel it's right to switch. State of Matter had planned to merge with NSWIS but things didn't work out. On a personal level it's great to be working with the likes of Brad McGee, Ben Kirsten and Chris Sutton. There's certainly plenty of knowledge and experience there which is good – they really support us well.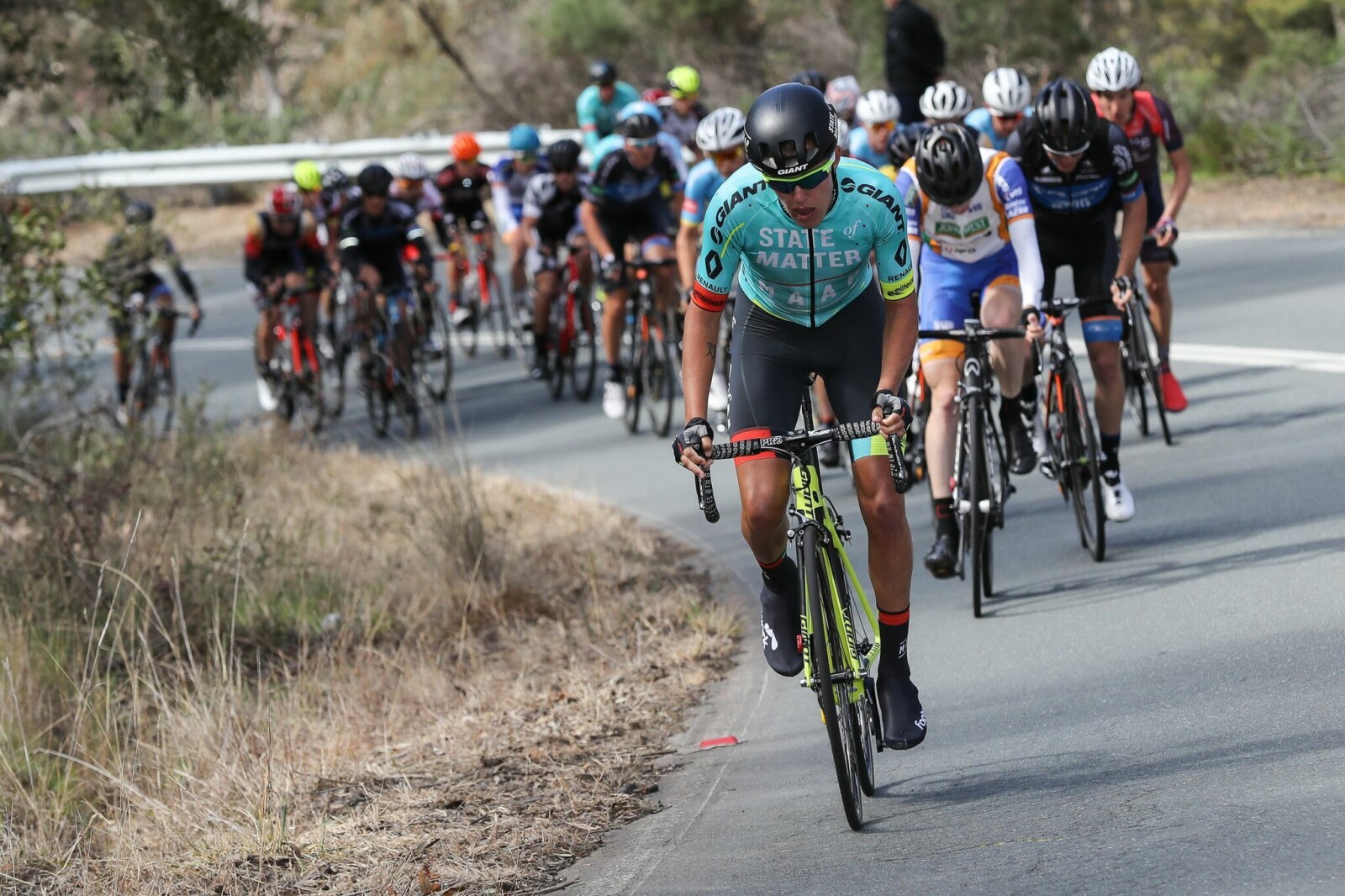 BA: You are training hard and focusing on the 2017 Nationals?
DS: Yes I'm aiming to be in top form for the Nationals. I'm doing around 600 to 700kms a week at present as I prepare. I was out yesterday afternoon in 35-degree heat – you have to train for all conditions. The Nationals is probably my most targeted race for 2017 – I feel a good result there would get me off to the best possible start for the year ahead.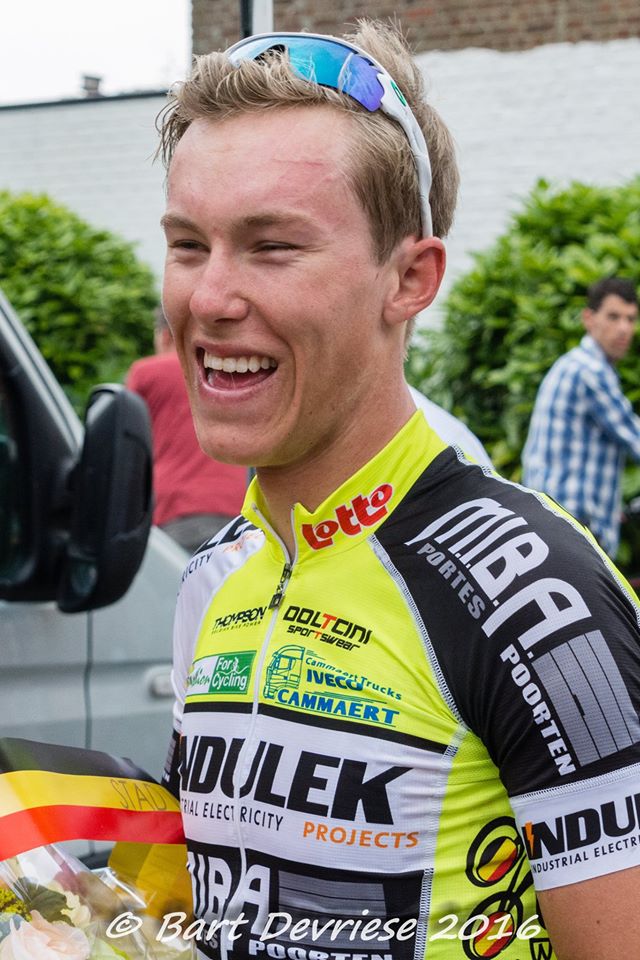 BA: And after the Nationals?
DS: I'm hoping to be selected for the Herald Sun Tour with the team. This will be a good chance to showcase myself to the world stage particularly with the internationals that will be there.
BA: A place in the UNISA Team for January's Tour Down Under must be something you've dreamt about?
DS: Yes – but it's obviously up to my performance and the selectors' decision. The best way to go about getting selected is a solid result at the Nationals. That would be the perfect set up for the 2017 season and great exposure to the WorldTour teams but again it all hinges on my performance at Buninyong.
BA: Dylan Sunderland – we've enjoyed following your progress and success in 2016 and wish you the very best for 2017 and beyond.
DS: A pleasure – thank you very much.