One name has dominated the global cycling scene during 2016 – a man who's stamped his authority on some of the biggest events of this year but at the same time remained the most humble superstar you'll ever find. Yes, we are speaking of Peter Sagan.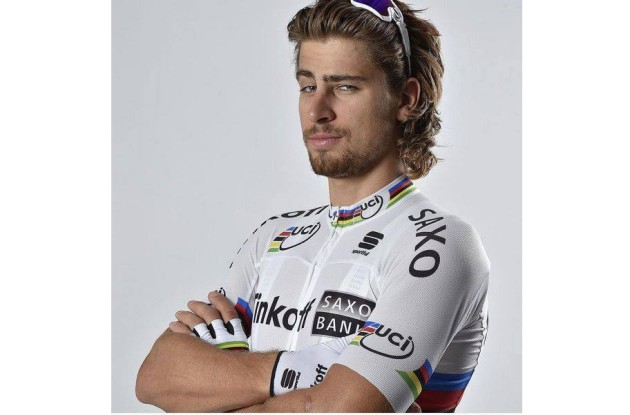 Still only 26-years-old, the six-foot Slovakian enjoyed yet another standout season on the bike. During 2016 he won the Tour of Flanders and Gent-Wevelgem and went on to win stages of the Tour of California and Tour de Suisse.
In July he won three stages of the Tour de France and wore the coveted yellow jersey for the first time in his career. Andre Greipel managed to beat Sagan to the line during the final stage sprint in Paris however Sagan still made the podium, being presented with the Green Jersey for the 5th time.
Rio, The Euro Championships Then Doha
Sagan represented his country at the Rio 2016 Olympics racing in the Elite Mountain Bike event but did not perform as well as expected after losing time to an early puncture.
He won the European Road Race Championships in September, in October was victorious at the Grand Prix Cycliste de Québec and backed up to finish second in the Grand Prix Cycliste de Montréal the following day. On October 16, he was crowned World Road Champion for the second successive year. Competing in the suppressive heat of Doha, Qatar, he beat Mark Cavendish and Tom Boonen in a thrilling sprint to the line. Topping the UCI World Tour Rankings for 2016, earlier this month he was awarded the prestigious Vélo d'Or award for best rider of the year.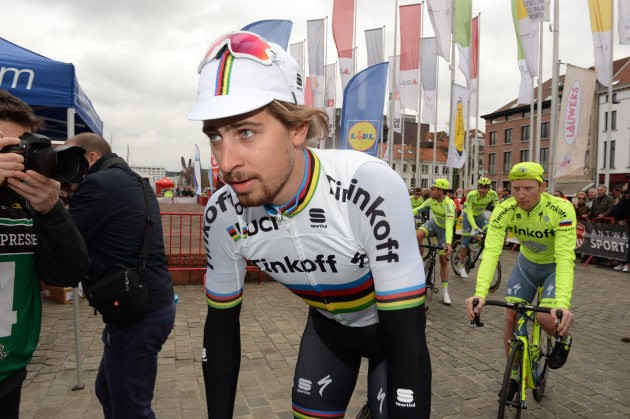 New Team For 2017
His 2016 team Tinkoff Racing officially disbanding at the end of the year, Sagan has signed with Bora-Hansgrohe for the 2017 season. With 2016 palmares that read like the lifetime achievements of many a retiring professional, the cycling world awaits the next exciting chapter from Peter Sagan.
And the best news for Australian fans – his 2017 calendar kicks off at the Tour Down Under in January.