Upcoming New South Wales pro rider Dylan Sunderland will make his Grand Tour Debut this weekend, the young Aussie selected for Team NTT's Giro d'Italia squad.
Sunderland will join West Australian Ben O'Connor, the 24yo starting his third Giro and fourth Grand Tour.
"I'm just so excited to be heading to the Giro for my debut Grand Tour," said Sunderland. "I'm incredibly proud and I can't wait to get started with the next three weeks of racing, doing whatever is required of me within the team to make it as successful as possible for the team."
Ben O'Connor said he is 'ready to rumble and get stuck in' to the 3-week Italian race.
"Personally the last two months hasn't exactly gone to plan but after a really good build-up I'm coming in really confident," he said.
"I think that the race already in the first week has got so many different challenges – from time trials to hilltop finishes, to mountain tops and to flat sprints – so it's pretty clear that if you're going to be fighting among the top, especially for the overall, you need to be in the mix.
O'Connor said his eyes are fixed on Etna and "I can't wait to test myself because I think I can do something really good at this Giro d'Italia."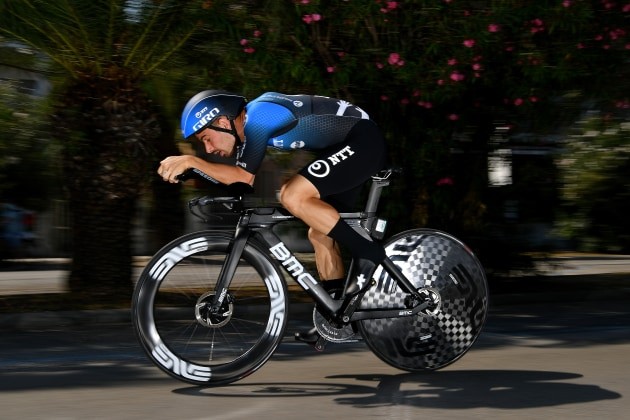 Sunderland and O'Connor will support specialist climber Domenico Pozzovivo. The 37-year-old Italian has on three occasions finished in the top-10 overall at this race and took a stage victory in 2012.
This race also marks his 20th Grand Tour appearance, having previously appeared 13 times at the Giro d'Italia. Pozzovivo most recently was forced withdraw from the Tour de France on the first rest day after bravely fighting the aftereffects of a crash on the opening stage but has since recovered and trained well in preparation for the start in Palermo.
South Africa's Louis Meintjes – twice a top-10 Tour de France finisher – will be looking to capitalise on his recent strong form shown at Tirreno-Adriatico where he finished just outside the top-10 on the general classification.
Ben O'Connor agonisingly missed out on a top-10 in this race two years ago. The Australian took an impressive stage win at Etoile de Besseges earlier in the year and is now raring to go in his third appearance at the Giro d'Italia.